How to invest $500K
Stocks & ETFs
Work With a Financial Advisor
Real Estate
Mutual Funds
Use a Robo-Advisor
Invest in a Business
Alternative Investments
Fixed-Income Investments
Land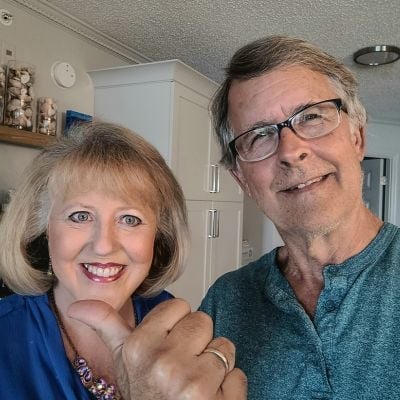 What to consider before investing $500K
Before picking your specific investments, there are several factors you should consider to help you make the right choice.
Your risk tolerance
Outlining your risk tolerance is an important step in investing, regardless of if its $500,000 or a small amount of money. After all, you need to feel comfortable with your investing strategy and the amount of volatility and risk you're taking on.
Usually, determining your risk tolerance depends on factors like your investing timeframe, retirement goals, and annual expenses.
Active vs. passive investing
How hands-on do you want to be with your overall portfolio? If you're like me, dollar-cost averaging your way into various ETFs and stocks and not micromanaging things is the right strategy.
But many investors prefer conducting more of their own research and building more selective portfolios. There's no right answer here. But you have to invest in assets that make sense for the amount of time you have to dedicate to your portfolio.
Diversification
With $500,000, you can create a truly diversified portfolio across numerous asset types and sectors. You can also prioritize different strategies, like long-term growth or income-generation. This means it's important to consider what asset allocation is right for you and how diverse of a portfolio you want.
The best ways to invest $500K right now
Time to dive into some of our favorite options for investing $500,000 that are available right now.
1. Stocks & ETFs
One of the most common ways to start investing is to build a portfolio of various stocks and exchange-traded funds (ETFs). And with $500K, you can certainly put a lot of your money to work in the market and build a very well-rounded portfolio.
Historically, time and compound interest have favored investors who invest in valuable companies with good fundamentals and hold them for the long term. And the great news is that starting to invest is incredibly simple thanks to how many online brokers offer commission-free trading these days.
The most challenging part you have to decide is exactly what you're investing in. Some examples you can consider for your $500,000 investment include:
Learning how to research the market and conduct technical and fundamental analysis of different companies can help you learn how to build your portfolio. You can also use stock recommendation services like The Motley Fool for a helping hand with picking various investments.
2. Work with a financial advisor
If you recently inherited $500,000 and need a helping hand building a diversified portfolio, definitely look for a financial advisor. There's nothing wrong with DIY investing, and at Investor Junkie, we encourage this route for many readers.
But $500,000 isn't a trivial amount of money to play with. Plus, working with a financial advisor can save you an immense amount of time and tough financial lessons.
There are numerous ways to find a financial advisor you can trust. For example, you can start by using financial advisor registries like Paladin Registry to find an advisor in your area. Certain brokers also offer human financial advisor services, like Vanguard's Digital Advisor service.
Alternatively, you can invest with companies like Empower that pair you with a wealth management expert if you invest at least $100,000. You work with your advisor to build a custom plan to matches your lifestyle, goals, and risk tolerance and can meet regularly to go over performance and questions.
3. Real estate
Another way to invest $500,000 is to invest in real estate. And with this amount of capital, you have plenty of options for adding real estate to your portfolio like:
Managing your own rental unit or flipping houses is certainly more hands-on and requires a lot of upfront capital. As for REITs and crowdfunding sites, you can start investing with smaller amounts of money and gradually grow your real estate exposure over time.
Crowdfunding sites like Fundrise are very beginner-friendly since there's a low minimum and low annual fee. You also get paid quarterly dividends, and historically, Fundrise has returned around 8-9% annually. In contrast, options like CrowdStreet and Origin Investments are excellent choices for accredited investors who want more real estate deal variety.
This is a testimonial in partnership with Fundrise. We earn a commission from partner links on Moneywise. All opinions are our own.
4. Mutual funds
Mutual funds are professionally managed funds that use money from groups of shareholders to invest in assets like stocks, ETFs, bonds, and other securities. They provide an easy way to diversify your portfolio, and there are different types of mutual funds you can explore like:
One downside of many mutual funds is that they can have high management expense ratios if they've actively managed. But you can still find more passive funds or ones with reasonable expense ratios. And if you invest with a top broker for mutual funds, you can often find thousands of no-transaction fee mutual funds so you don't pay commissions on your trades.
5. Use a robo-advisor
If you want a passive way to invest $500K, using a robo-advisor could be the perfect solution. Robo-advisors typically work by building portfolios of low-fee ETFs and bonds to build a portfolio that matches your investing goals and risk tolerance. All you have to do is sign up, answer a short investor questionnaire, and then deposit funds to let your robo-advisor get to work.
The main advantage of using robo-advisors is that the best ones are very low-fee. You can generally pay 0.25% to 0.40% on portfolios over $100,000, which is much lower than you're likely getting with a human financial advisor. Plus, the best robo-advisors offer features like tax-loss harvesting and automatic rebalancing, as well as a wide range of portfolio options to choose from.
| Highlights | Empower | Betterment | Wealthfront |
| --- | --- | --- | --- |
| Rating | 4.5/5 | 4.5/5 | 4.5/5 |
| Min. to open account | $100,000 | $10 | $500 |
| 401(k) assistance | Yes | Yes | No |
| 2-factor auth. | Yes | Yes | Yes |
| Advice options | Automated, human-assisted | Automated, human-assisted | Automated |
| Socially responsible investing | Yes | Yes | Yes |
| | Sign up with Empower | Sign up with Betterment | Sign up with Wealthfront |
Robo-advisors like Betterment and Wealthfront are some of our favorite options due to the low fees and range of investing options you have. Annual management fees increase to 0.40% with Betterment for portfolios over $100,000. However, you also get unlimited access to a human advisor at this portfolio size, making Betterment an excellent choice if you want the best of both worlds.
6. Invest in a business
When you invest a small amount of money, you don't have too many options outside of the stock market or using companies like Fundrise with low minimums. But when investing $500,000, your options open up significantly because of how much capital you have.
Investing in a business is a perfect example. With $500,000, you could use the money to help fund a startup idea you have or to fund a joint-venture with a partner. You could also use the money to potentially buy an existing online or brick-and-mortar business from someone. Purchasing a franchise is also a possibility depending on the entry cost.
Taking ownership of a business isn't passive, nor is it low-risk. Thankfully, there are other ways you can invest in startups or growing businesses if you want a more passive option.
For example, companies like Mainvest let you help fund growing American businesses in exchange for loan repayments. The company targets 10% to 25% returns for investors, and it's an option for putting your capital to work pretty quickly. Alternatively, crowdfunding companies like OurCrowd and SeedInvest let you invest and actually gain equity in startups, unlike Mainvest.
7. Alternative investments
Speaking of startup investing, you can continue down the alternative investment road if you're still looking for ways to invest $500,000.
Alternative assets are typically more popular investments during inflationary periods since many investors use them as inflation hedges. And with $500,000, you can consider diversifying part of your portfolio with alternative assets to provide some downside protection if the market is doing poorly.
Several alternative assets you can consider include:
If you want to explore numerous options in one place, you can also consider investing through Yieldstreet. It has numerous individual deals starting at around $15,000. And its main fund invests in a range of assets like artwork and private equity and only requires $2,500 to start.
SEE IMPORTANT INFORMATION HERE
8. Fixed-income investments
One benefit of investing a large amount of money is that you can create significant fixed income. This is particularly useful if you're looking for safe income-generating ideas in your retirement or want to supplement your existing income somehow.
Examples of popular fixed-income investments include:
The main downside of many fixed-income investments is that you usually trade higher returns for less risk. But you can also put a portion of your $500,000 investment into fixed-income investments or a savings account, especially if it's cash for an emergency fund or a short-term investment.
9. Land
One final option to invest $500,000 is to invest in land. This could mean buying up land you plan to use for your own development or simply buying land you intend to flip for a higher price in the future.
The main downside and risk of land investing is that you can't typically generate income with the land you buy. And if it takes years for you to find a buyer, your actual returns from a year-over-year perspective when you finally sell might not be as great as you think. This risk is why many investors stick with things like REITs and ETFs that have some form of land exposure.
However, you can explore other land-based investing options that also generate income. For example, companies like AcreTrader and FarmTogether let accredited investors buy shares of income-generating farmland. The farmland you invest in pays shareholders through rental payments made by farmers. And you can also earn from potential land appreciation if and when a sale happens.
Farmland investing and land investing in general isn't liquid or risk-free. But it's another viable option for investing $500K that might be up your alley if you want more diversification.
Trade your favorite stocks any time
Investing doesn't have to be hard. Robinhood is the only place you can trade stocks, options and ETFs 24 hours a day, 5 days a week, all still commission-free. Start building your portfolio with as little as $1.
Get Started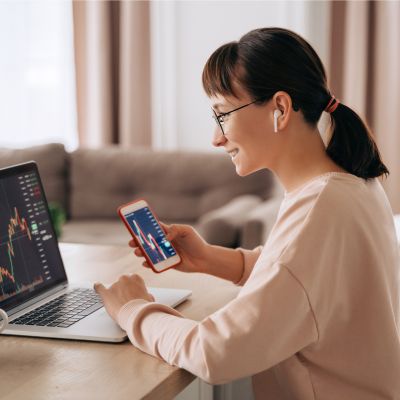 Advice for choosing your investments
With some ideas to invest $500,000 in mind, here are a few more considerations to remember before making your choices:
Be mindful of fees: Fees matter for every portfolio size, but you can really feel the sting of high fees on larger ones. Low-fee options like ETFs, robo-advisors, and DIY investing are popular for this reason. But the bottom line is always to account for fees when picking your investments.
Seek professional guidance: If you need a helping hand, you can consider working with a financial advisor to build a portfolio that's right for you. Options like Empower and Betterment also let you work with a human advisor if you invest at least $100,000.
Don't complicate things: The S&P 500 has returned almost 10% per year on average since 1990. Will investing in sports cards, penny stocks, cryptocurrencies, and various alternative asset classes outperform this in the long-run? It's difficult to say, but be cautious when "overcomplicating" your portfolio, especially if you're following a bandwagon and aren't an expert in a certain asset class.
Investing $500,000 wisely
A $500,000 nest egg is a life-changing amount of money. It's the sort of money that can grow into a plump retirement portfolio, letting you live off of dividend income or your investment returns.
But knowing how to invest this amount of money is crucial for success. Thankfully, there are plenty of options at your disposal, and you don't have to over-complicate matters. Just decide on how active or passively you want to invest, what your risk tolerance is, and act accordingly.
*Moneywise receives cash compensation from Wealthfront Advisers LLC ("Wealthfront Advisers") for each new client that applies for a Wealthfront Automated Investing Account through our links. This creates an incentive that results in a material conflict of interest. Moneywise is not a Wealthfront Advisers client, and this is a paid endorsement. More information is available via our links to Wealthfront Advisers. *
Sponsored
Follow These Steps if you Want to Retire Early
Secure your financial future with a tailored plan to maximize investments, navigate taxes, and retire comfortably.
Zoe Financial is an online platform that can match you with a network of vetted fiduciary advisors who are evaluated based on their credentials, education, experience, and pricing. The best part? - there is no fee to find an advisor.