The coronavirus pandemic ushered in a different kind of investing environment. Capital appreciation will always be a major part of investing in stocks. But in times of uncertainty, earning regular dividends on your portfolio becomes more important. Here's our how to invest in dividend stocks guide.
What are dividend stocks?
A dividend stock is any stock that pays out dividends to shareholders on a regular basis. These are most often older, larger, and better-established companies. That's because such companies have predictable revenues and earnings, and they prefer to return some of those earnings to shareholders in the form of regular dividends.
Certain industries are even more likely to pay dividends. These include, among others:
Financial companies
Healthcare companies
Utilities
Energy companies
Any company that pays a dividend can be considered a dividend stock. But the term generally applies to those that pay higher dividends, usually around 2% or more per year. You can buy dividend stocks with online stocks broker like Ally Invest, but picking them up is the hard part of investing.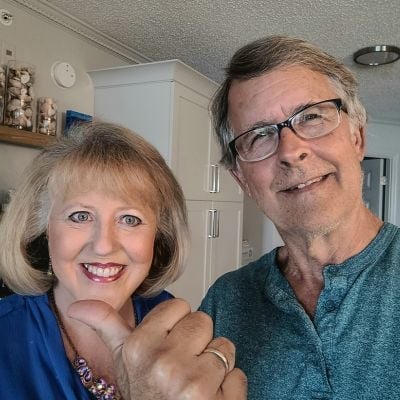 How to invest in dividend-paying atocks
There are several steps involved in the dividend stock investing process:
1. Find dividend stocks: research quality stocks with low volatility
There are several ways you can identify investment-worthy dividend stocks.
The first is to use a stock screener provided by your broker. Not all brokers have them, and the quality varies from one company to another. But this is a good way to start the process. You enter your criteria in the screener, such as certain dividend yield and other characteristics, and it provides you with a list of possible candidates.
Take the easy route and select a company from our updated list of the 2023 Dividend Aristocrat List. This list includes more than 50 stocks from the S&P 500 that have a history of at least 25 years of not just paying dividends consistently but also raising them every year.
Make sure the companies you invest in have well-established reputations, popular product lines, strong management, and steady revenue growth.
Price volatility is also important. For example, if a company has a current stock price of $50 and pays a $2 annual dividend, its dividend yield will be an impressive 4%. But if the stock was trading at $100 six months ago, then the dividend was just 2%. The only reason for the current high dividend yield is the big decline in the stock price. That's a warning sign and a major reason low price volatility is so important.
2. Evaluate the stock: Read the stock's suote
Just because a company pays a high dividend or appears on a list of high-dividend paying companies doesn't mean you should invest in it. You should do a complete evaluation of any stock you want to add to your portfolio.
The stock quote can be found on any major financial website, such as MarketWatch or Bloomberg. This tells you the amount of the dividend, both in dollar terms and annualized by percentage. It also shows a history of dividend payouts.
Next, compare the company to its major competitors. If the dividend it's paying is significantly higher by percentage than its competitors, that may not be a good sign. It could be an indication investors are losing confidence in the company. If so, they may be selling shares, which lowers the share price and artificially raises the dividend rate.
Another critically important factor is the dividend payout ratio. This is the percentage of the company's net income that is being paid out in dividends. It should be no higher than the average dividend payout for its industry, and certainly below 80%. To the degree that it's higher, it could be an indication the company is sacrificing future growth in favor of current income. That means it may not be a high-dividend stock for very long.
If your broker doesn't offer a stock screener, take advantage of one of the many free stock screeners available. TD Ameritrade offers an excellent stock screener, with both free and paid versions. 3. Decide how much you want to buy
As is the case with all investments, you need to diversify.
Just because the company is paying a 5% dividend doesn't mean you should invest 30% or 40% of your portfolio in it.
Dividends are never guaranteed — a company's fortunes can change quickly. For that reason, build a portfolio of multiple dividend-paying stocks.
Plan to hold a minimum of 10 individual stocks, to as many as 20.
Spread them across different industries, so your portfolio isn't too heavily concentrated in any one sector.
Generally speaking, you should invest a percentage in each stock. For example, if you plan to hold 10 stocks, you should have roughly 10% of your portfolio in each company. Lower that percentage for any company that presents an extra risk. A dividend of more than 4% or 5% could be an indication the company's future prospects are suspect, and the stock price is due for a fall. You'll want to hold a lower percentage in that company.
4. Purchase the stock through your broker of choice or directly through the company
Though it isn't a common practice, it's possible to purchase stock through what is known as a *direct stock purchase plan*, or DSPP. Not all companies offer them, but they're common with larger, better-established companies. They provide you with an opportunity to purchase stock directly in a company, typically without paying any fees.
They're best used when you are committed to investing in a company for many years. Most require you to have a minimum initial investment, which can be anywhere between $25 and $500. They may also have minimum incremental purchase requirements. You can even set up a direct payroll deposit or bank debit.
And with some companies, you can purchase the stock at a small discount (1% to 10%). Just as important, some companies will repurchase the shares when you're ready to sell. And some offer a dividend reinvestment plan (DRIP) as part of the DSPP (see discussion of DRIPs below).
Most likely, you'll want to purchase dividend stocks through popular brokerage firms. Most firms today charge no transaction fees. And though you will miss out on any discounts offered through DSPPs, a brokerage account gives you the advantage of being able to hold all your dividend stocks on a single platform. That makes it easier for you to buy, sell, and monitor your positions. What's more, brokerage firms have no purchase minimums, and some allow you to buy fractional shares. Many even offer participation in DRIP programs for dividend reinvestment.
5. Reinvest your dividends through the company's DRIP
If you're looking for income, you can take your dividends as cash payments. But if you're looking to increase your position in a dividend stock, you can also participate in a *dividend reinvestment plan*, commonly known as a DRIP.
The DRIP will automatically use your dividend payments to purchase more shares of stock. This grows your position in the company as dividends are paid. Once again, this option is commonly offered through DSPPs as well as through major brokerage firms.
6. Track your dividends
Never assume that dividends are forever! A company can reduce the dividend or even eliminate it entirely. That includes dividend aristocrats. Even though a company has a multi-decade history of paying dividends, there's no guarantee there won't be a negative change at some point in the future.
Companies publicly announce dividend cuts. But in today's environment of information overload, it's entirely possible you'll miss the announcement. That's why you must check your dividends each time they're paid. That includes the dollar amount of the dividend payment, as well as the percentage dividend yield based on your original purchase price.
Why do some companies pay dividends?
A company may decide to pay dividends to stabilize the value of its stock. Dividends, especially those that are above average, also convey an image of being a high-quality company.
Companies use regular dividend payouts as an incentive for investors to buy and hold the company's stock, so as to attract long-term investors. For example, retirees like dividend stocks because they want income-generating assets. They may hold dividend stocks in their retirement portfolios for decades.
The combination of company stability and regular income also serves as an inducement for new investors to purchase the stock. This makes it easier for companies to raise additional capital for expansion and future growth.
Trade your favorite stocks any time
Investing doesn't have to be hard. Robinhood is the only place you can trade stocks, options and ETFs 24 hours a day, 5 days a week, all still commission-free. Start building your portfolio with as little as $1.
Get Started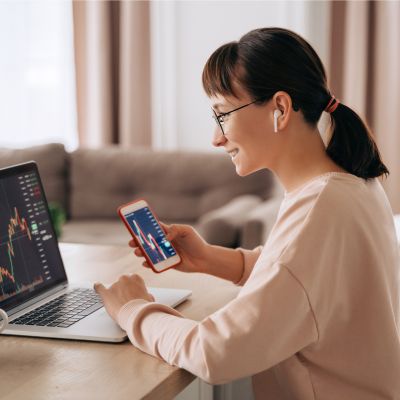 Dividend stocks vs. dividend funds
If you want to earn high dividends but prefer to turn the job of stock selection over to professionals, you can invest in dividend funds. These funds include a group of high-dividend yielding stocks. And that enables you to participate in a ready-made portfolio.
Examples include:
Vanguard High Dividend Yield Index Fund Admiral (VHYAX) — currently yielding 3.59%
Fidelity Capital & Income Fund (FAGIX) — currently yielding 4.04%
Vanguard Real Estate Index Fund Admiral (VGSLX) — currently yielding 2.82%
Are dividend stocks safe?
Dividends come in two flavors for tax purposes: qualified dividends and ordinary dividends.
Ordinary dividends are taxed at your regular tax rate for federal income tax purposes.
However, if a dividend is considered a qualified dividend, it is taxed at the more favorable long-term capital gains tax rate. For the vast majority of taxpayers, this means paying either no tax at all or a maximum tax rate of 15%.
To be considered a qualified dividend, a stock must be issued by either a U.S. corporation or a foreign corporation whose stock trades on a U.S. exchange. You must also own the stock for a minimum of 60 days.
And of course, you'll get the benefit of tax deferral if the dividend-paying stocks you own are held in a tax-sheltered retirement plan, like a 401(k) or IRA.
Pros and cons of dividend stock investing
Pros
Dividend stocks offer a combination of a steady income and capital appreciation.
High-dividend paying stocks typically provide yields greater than bank savings or U.S. Treasury securities.
Dividends add stability to the price of a stock and may minimize price drops during the general market declines.
Dividend-paying stocks represent companies that are some of the very best long-term investment prospects available.
They are an excellent choice for retirees who may need above-average income for living expenses, in combination with capital appreciation to offset inflation.
Dividend income has certain tax advantages. These include lower tax rates (or no taxes at all) on qualified dividends and tax deferral on dividends from stocks held in a tax-deferred retirement plan.
Cons
Dividend stocks may not provide as much capital appreciation as pure growth stocks.
Payout rates are not guaranteed; any reduction or cancellation of a dividend can cause the price of the stock to plummet.
Dividend stocks are interest-rate sensitive. This means the stock price may fall if interest rates rise.
An excessively high dividend payout rate can indicate potential trouble with the company.
Dividend stocks could be a great addition to your portfolio
Dividend stocks are an excellent choice for retirees or anyone looking for steady income from their investment portfolio. Not only do they provide that stable income, but they also offer the potential for capital appreciation. That's a winning combination in a long-term investment.
But dividend stocks may also be appropriate for younger investors who want to add an extra measure of safety to their portfolios but aren't interested in bonds. Though dividend stocks aren't as safe as bonds, they're generally more stable than growth stocks.
Sponsored
Follow These Steps if you Want to Retire Early
Secure your financial future with a tailored plan to maximize investments, navigate taxes, and retire comfortably.
Zoe Financial is an online platform that can match you with a network of vetted fiduciary advisors who are evaluated based on their credentials, education, experience, and pricing. The best part? - there is no fee to find an advisor.