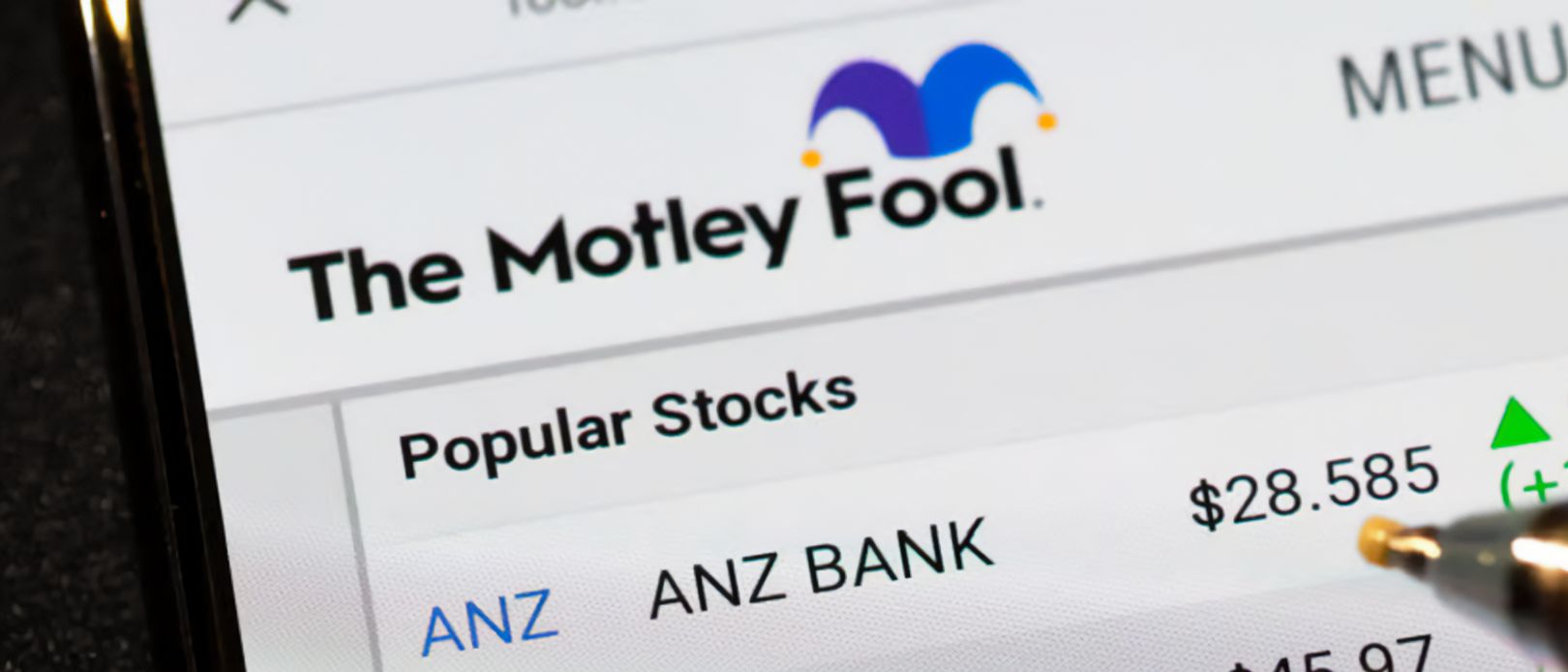 The Motley Fool Stock Advisor review: Is it worth it?
AngieYeoh / Shutterstock
🗓️
Updated: November 21, 2023
We adhere to strict standards of editorial integrity to help you make decisions with confidence. Please be aware that some (or all) products and services linked in this article are from our sponsors.
We adhere to strict standards of editorial integrity to help you make decisions with confidence. Please be aware that some (or all) products and services linked in this article are from our sponsors.
If you invest in single stocks, it's not always easy to pick the next winner in the stock market. The Motley Fool is a well-respected stock picking service with a nearly 30-year track record. According to The Motley Fool website, it has far outpaced the S&P 500. The stock advisor service claims to have beaten that key market index by a factor of four over the last 17 years. Let's take a look at the costs, how it works, and if it makes sense for your investment needs.
What is The Motley Fool Stock Advisor?
The Motley Fool is a stock and investment website. It employs many writers and analysts who constantly comb the market for stock picks and investment ideas. The flagship product for investors is the Motley Fool Stock Advisor service. This paid service gives you access to a more exclusive list of stocks.
Customers get two new Stock Advisor picks per month.
Subscriptions cost $99 for the first year (for new members) and then $199 per year going forward.
You can try it risk-free for the first 30 days and then cancel for a full refund if you're not satisfied.
At any given time, Stock Advisor customers have access to about 10 recommended stocks.
The Motley Fool's portfolios: "Our portfolios gets higher gains than competitors"
The company claims that the portfolios of the founders have returned higher gains than the S&P 500.
1.

Tom Gardner's stocks have returned an average of 201.8%.

2.

David Gardner's stocks have returned an average of 670.6%.
These contrast with a 92.7% average for the major S&P market benchmark (as of this writing). The site generally maintains a lighthearted attitude, as reflected in its subscription newsletter and other services. However, the Motley Fool Stock Advisor service is generally well respected in the investment community.
For investors willing to take a bit more risk, the pricier Rule Breakers subscription costs $299 per year and focuses on growth stocks. The Fool also offers retirement guidance and resources in its Rule Your Retirement subscription for $149 per year, but this review focuses primarily on the Stock Advisor subscription.
Click here to learn more about The Motley Fool services and prices
History of The Motley Fool Stock Advisor
Brothers David Gardner and Tom Gardner founded The Motley Fool in 1993. The Gardners still run the company from its headquarters in Alexandria, Virginia, in the Washington, D.C., area.
The original online launch led to widespread coverage, including The Wall Street Journal and The New Yorker, and a partnership with then-booming America Online. It did well in the early '90s. But the company suffered significant losses in the fallout of the dot-com market collapse in 2001.
In the years since, however, the company re-found its footing. It expanded to include its own public blog, podcast, and video content, in addition to the Stock Advisor, Rule Breakers (here's how they compare), and Rule Your Retirement subscriptions.
What to look for in The Motley Fool
Subscribers should look for the two big stock recommendations from Tom and David each month. Also, the brothers share their recommended "Best Buys" that could help fill out your portfolio. New recommendations come out every Thursday.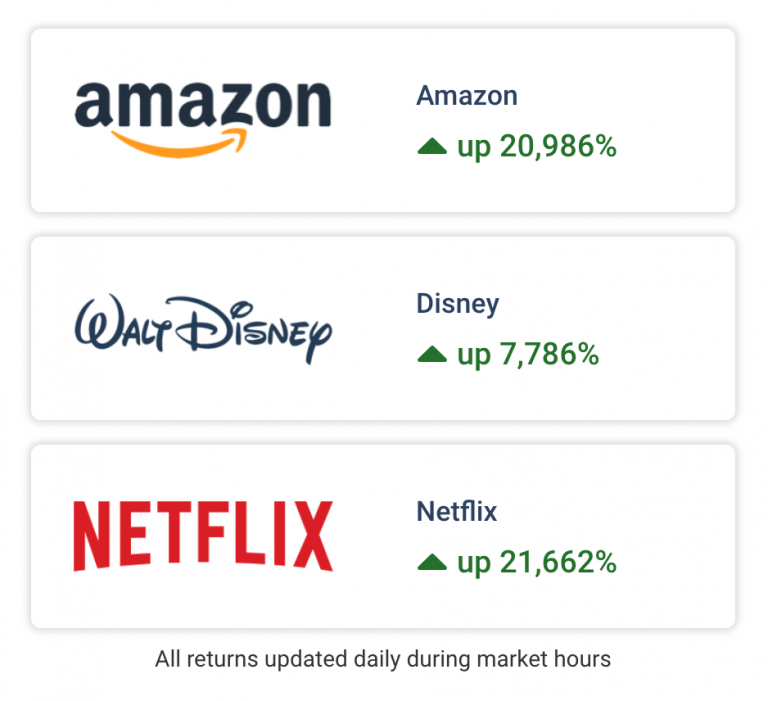 Start subscribing to The Motley Fool Stock Advisor
What do you get with a Stock Advisor membership?
Here are some of the features and access you can expect with your Stock Advisor subscription.
Best Buys now
In addition to two stock picks per month, as a subscriber, you will also have access to 10 stocks The Motley Fool thinks are the best. These Best Buy stocks have been promoted as good investment opportunities within the last month.
Starter Stock
If you are new to investing, The Motley Fool gives subscribers access to their Starter Stock guide that can help a new investor build their first portfolio. It is exclusively offered to Stock Advisor subscribers and is updated annually.
Historical Stock Advisor picks
To prove their numbers, Stock Advisor also lists all previous picks. The Motley Fool service is transparent regarding its stock pick history. Once you have finished creating your account, go to the Performance tab to see every historical Stock Advisor program recommendation that the Gardner brothers ever made.
Live video discussions
Tom and David Gardner also hold live video discussions for subscribers about their stock prices and the methodology used when making a Motley Fool stock pick. They share research and answer questions their members have. Subscribers also have access to Motley Fool Live, where they can stay up to date on market news, gain access to special guest interviews, and more.
Stock Profiles
With the Stock Profiles feature, subscribers will find financial data, charts, news, CAPS ratings, and so much more with their Stock Advisor subscription.
Favorites Watchlist
Stock Advisor also has a Favorites Watchlist where subscribers can add the stock recommendations to their list as a stock they own or one they want to watch. This feature makes it much easier to see all your stocks in one place outside of the brokerage account.
Simulator tools
With access to simulator tools, investors can help model different approaches they can use to invest. For example, one tool shows the Probability of Positive Returns. Based on what you enter, the simulator will tell you the likelihood of a positive return based on the Stock Advisor's past performance.
Allocation tools
Allocation tools help with portfolios. You can set your risk tolerance, and the allocation tool offers a sample for bonds, cash, stocks, ETFs, and mutual funds.
Special reports library
The Motley Fool analyzes trends and finds stocks that will profit from these trends. With your Stock Advisor subscription, you will gain full access to these reports.
Motley Fool community
Finally, you will have access to a very active investment community online to discuss investment strategies, tools, education, and official monthly stock picks.
The Motley Fool's track record
Most of The Motley Fool stock picks do make money. It has been estimated that roughly 80-90% of their stock picks are profitable. A very slim majority of their stock pick choices beat the S&P 500.
The Motley Fool recommends several large and mid-cap stocks and very few small-cap stocks. Members are encouraged to fully invest in high-quality stocks over the long term.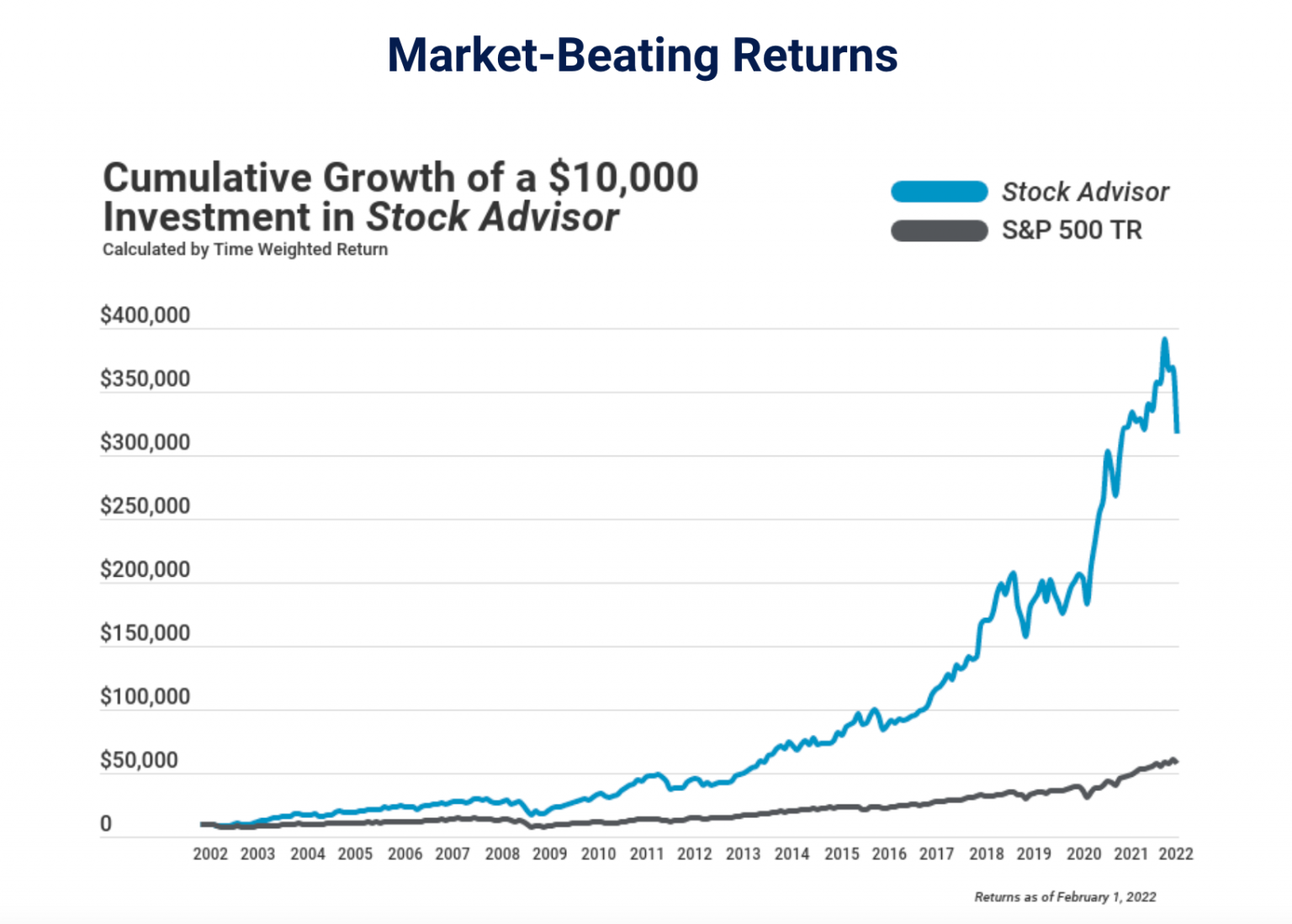 This long-term investing view is also the view we generally take, and it's nice that The Motley Fool recommends high-quality companies that are generally long-term holds.
Is Motley Fool worth it?
The Motley Fool is worth it if you want hand-picked stock recommendations delivered to your inbox every month and a wealth of premium research. It's a great resource for newer investors and even DIY investors who want a helping hand with research and stock picks.
As you can tell from this review, we are pretty positive about The Motley Fool. I've tried some competing newsletters and services that cost more than double. Motley Fool offers a good balance of interesting investment ideas at a reasonable rate, making it a good value for investors of all skill levels.
Beginner to intermediate investors can learn a lot from reading the details behind each stock pick. More experienced investors can use that information as fodder when making their own investment decisions.
If you just dollar-cost average your way into various index funds and ETFs, the Motley Fool might not be worth it since you're not trading stocks as often. But again, its premium research is pretty solid.
I have experience managing part of a university endowment fund and seven-figure portfolios, and I have a few stocks from The Motley Fool in my own portfolio. Some are doing great. Some are doing so-so. But on average, they have done well enough to pay for the subscription cost and leave me with a nice little profit.
Why am I talking about myself here? Well, if someone like me with two finance degrees, portfolio management experience, and all day to sit on the computer thinking about money found value from The Motley Fool, you will likely find it worthwhile as well.
Is The Motley Fool safe and legitimate?
The pushy advertising style at Motley Fool sometimes makes it feel like a used car lot, but overall, The Motley Fool is a safe and legitimate investing service. I'm a subscriber myself and have been very happy with the service overall. And The Fool has plenty of free resources and articles you can consume if you're not ready to subscribe quite yet.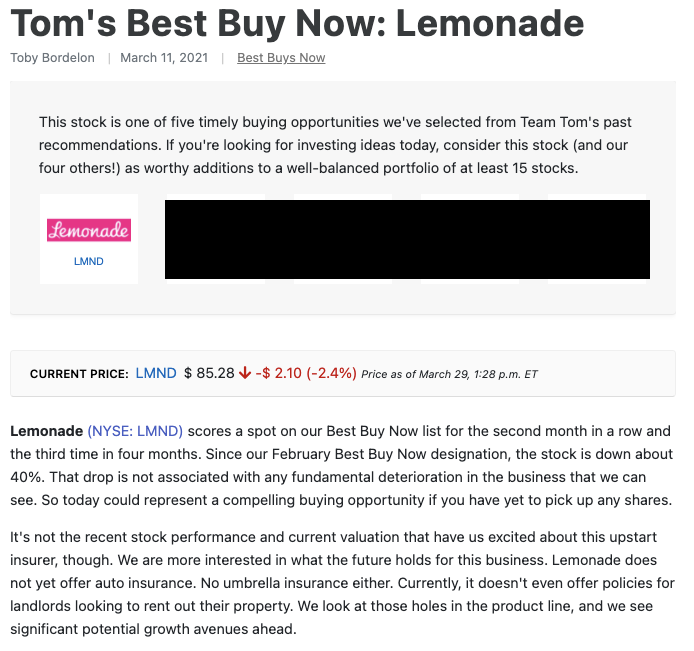 If you read all of the newsletter and investor education content, they even go so far as to admit that some of their investments won't work out as planned. They proudly show off their winners but don't hide their losers. I wouldn't follow their portfolios exactly, but their recommendations are a good data point in building your own investment strategy around individual stocks.
Some have gone so far as to question: Is Motley Fool a pump and dump scheme? A pump and dump scheme is when someone attempts to boost the price of a stock based on false, misleading, and often exaggerated statements.
The Motley Fool is definitely not a pump and dump scheme. It is a respected investor newsletter and they provide links to their research. While its large subscriber base may influence stock prices immediately after announcements, leading to some opportunities for market manipulation, The Motley Fool itself operates on the up-and-up. If you want to learn more about pump and dump schemes, check out movies like Boiler Room or The Wolf of Wall Street.
Who should subscribe to The Motley Fool Stock Advisor?
The Motley Fool is best for people who are interested in semi-active trading. This is especially true if you are a brand new investor or want to learn more about picking individual stocks instead of exchange-traded funds (ETFs) or mutual funds, this service is an excellent resource with a reasonable price tag.
When I dropped in for the first time, I saw a list of stocks that I was most familiar with, and a few that were new to me. But I probably know more companies than the average person, since I'm a finance writer. Of the 11 stocks presented, I had actually considered two of the stocks myself at different times.
Expert investors who like finding their own stocks and passive investors who prefer to buy and hold diverse funds should skip this service. And The Motley Fool has other services that cater to different sectors and goals, like real estate investing or retirement income, that might be better fits.
Stock Advisor vs other The Motley Fool services
The big difference between the Stock Advisor service and other services is performance. Stock Advisor and Ruler Breakers focus on stock picks, and both The Motley Fool services offer diversification, but stock picks have proven to be the star. Everlasting Portfolio is another The Motley Fool service, but it focuses more on the whole portfolio.
What's nice about The Motley Fool is that it keeps up very well with the times. It's launching a new crypto investing service, and it covers plenty of other sectors like energy, cloud computing, and AI.
Many services are more expensive than Stock Advisor, which is why we largely think Stock Advisor is a great starting point for new investors getting into the Fool's ecosystem. As you learn more about investing or want to invest more, you can consider some of its more niche offerings.
Does The Motley Fool offer other investment and financial advice?
With The Motley Fool's premium service offerings, you can find out their latest recommendations, stock tips, and the latest investing trends. When it comes to Motley Fool options and financial advice, The Motley Fool is designed to benefit investors and show them how to make the most out of every opportunity.
The Motley Fool also has a free weekly newsletter. In it you will find investment news, stock ideas, and an analysis of current business trends.
Everlasting Stock is a monthly newsletter that includes two new stock pick recommendations each month. Tom specifically has a personal interest in these recommendations for the Everlasting Stock portfolio. The Everlasting Portfolio price is $2,999 per year, but they often run promos where the price can come down to as much as $1,599 per year.
The Motley Fool customer service
Subscribers can contact The Motley Fool customer service reps at 877-629-2589 during business hours, Monday through Friday, 9 am to 5 pm EST. Subscribers also have the option to receive SMS stock alerts. You can also email the customer service team through the contact form on the company's website.
The Motley Fool Stock Advisor pros and cons
Pros
Weekly stock recommendations with expert analysis: Get a weekly stock pick from a market expert with a proven track record.
Relatively affordable annual cost compared to some investment newsletters: The service for new members is $99 for the first year and $199 for future years. That translates to $8.25 per month for the first year and $16.58 per month for future years.
Text and email alerts give you quick information: Opt-in for alerts via email and text message to avoid missing an announcement.
Active community: The Fool boards are incredibly active, and it's an overall friendly, welcoming community of like-minded investors where you can easily spark up a conversation about different stocks or investing philosophies.
Cons
Upselling: The site is heavy on sales and uses strong marketing language to try to sell you additional subscriptions.
No stock recommendation is guaranteed: While The Motley Fool team has outperformed the markets overall, not every stock they suggest is a winner.
Recommendations can move the market: Stock prices can temporarily spike after the newsletter comes out, which might lead you to buy at a higher price if you're not careful.
Best alternatives
We think Stock Advisor is an excellent service for newer investors and even more experienced investors who want to supplement their research. However, there are other services you can also consider.
Morningstar is one of the most popular competitors, and its analyst ratings are commonly referenced in the investing world. We still prefer The Motley Fool for independent stock picks, but Morningstar Premium has some excellent research. You can read our Morningstar vs. The Motley Fool article for a complete comparison.
Seeking Alpha is another popular alternative, but it uses more of a community-driven approach to research and content. It's a solid community where you can begin researching different stock picks and recommendations. However, The Motley Fool has a more structured approach to delivering stock picks and is certainly less all over the map. Our Seeking Alpha vs. Motley Fool post highlights these differences in greater detail.
Final thoughts on The Motley Fool Stock Advisor
Most investors shouldn't put their entire portfolio into the suggestions of any single stock picking service (It's better to learn how to invest in stocks). However, this service has a good reputation and a strong track record of success among stock subscriptions.
In my opinion, the stocks in the current portfolio as of this writing are logical and sound. Ofcourse, there's never any guarantee of future performance, but the advisor tends to do well overall.
If you're up for a subscription service that costs $199 per year, the introductory deal is an excellent way to test the waters. With a lower $99 fee (for new members) for the first year and the 30-day refund policy, you can take a risk-free look behind the scenes to decide if it's right for you.
Sign up for The Motley Fool Stock Advisor service