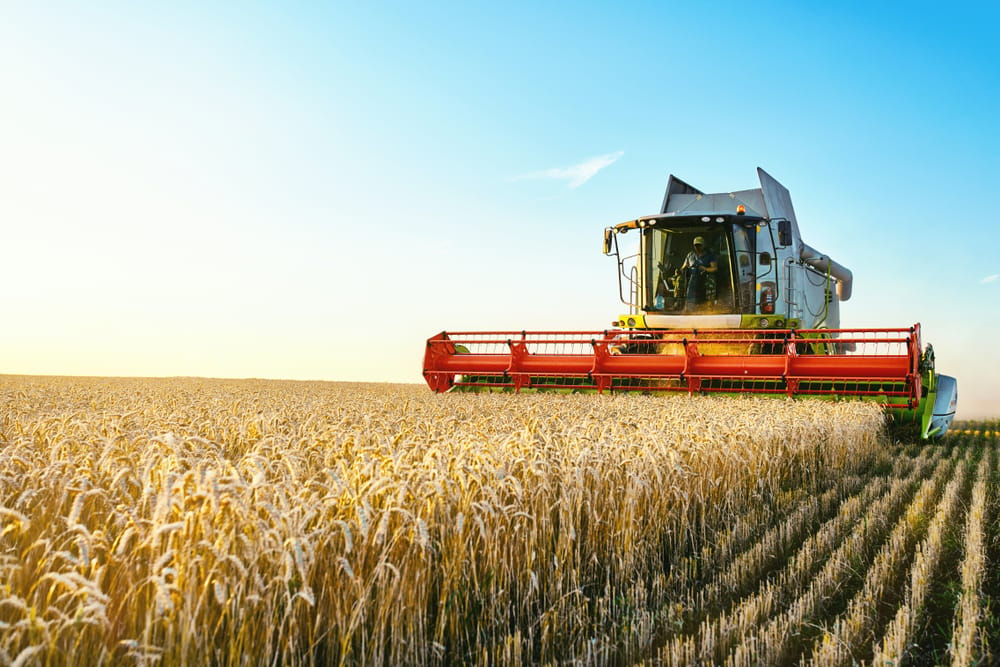 FarmTogether review: Profit from fractional ownership in farmland
Aleksandr Rybalko / Shutterstock
We adhere to strict standards of editorial integrity to help you make decisions with confidence. Please be aware that some (or all) products and services linked in this article are from our sponsors.
We adhere to strict standards of editorial integrity to help you make decisions with confidence. Please be aware that some (or all) products and services linked in this article are from our sponsors.
Often, when people think about adding real estate to their portfolios, they think about buying property, or they seek out a profitable REIT. However, investing in agricultural real estate is another option for experienced investors to consider.
But how do you find farm investments? And how do you profit from them? Read on for our review of FarmTogether's platform.
Pros and cons
Pros
Accessibility to invest directly in agricultural real estate
Pre-vetted opportunities
Comprehensive investing platform that's technologically intuitive and extremely user-friendly
Affordability through fractional share ownership
Passive investing – you don't need any farming know-how
Shares can be purchased with SDIRA and Solo 410(k) entities
Recurring income from operating profits and potential for capital gains
Investor ownership – Unlike REITs where you invest in a basket of assets, FarmTogether investments involve the ownership of a specific real estate property
Cons
Accredited investors only
Minimum investment is higher than some real estate crowdfunding sites
Investments are illiquid and long-term
Not traded on market exchanges, making it difficult to value (you may not know the true value of your investment until it's sold at some point in the future)
What Is FarmTogether?
This San-Francisco-based company was founded in 2017 by Artem Milinchuk. FarmTogether is an investing platform, much like other real estate crowdfunding sites, where investors can purchase and own fractional shares of farms, orchards, and other agricultural properties.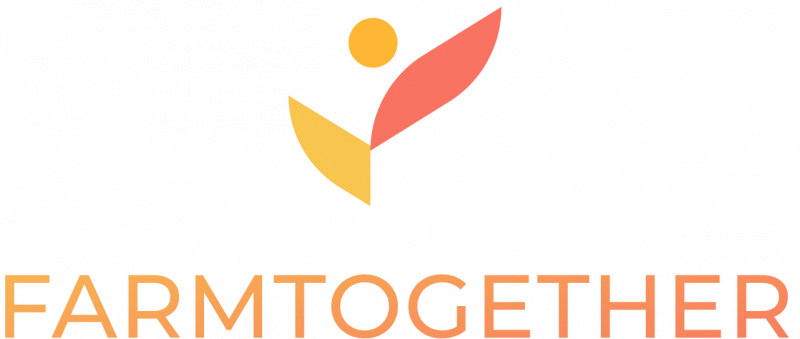 Using FarmTogether's platform, investors can browse pre-vetted farmland investments, review due diligence materials, and sign legal documents online. FarmTogether also provides a seamless and secure portal where account setup, document upload and payment can be completed in minutes. Once set up, investors can track their portfolio's performance in the same portal.
FarmTogether offers a range of diverse agricultural investing opportunities across commodities, deal structures and geographies. To date, they have active properties in seven states across more than a dozen crop types. They focus on locations with strong water availability and high-grade soils within the network of their preferred farm operators.
Read more: Best real estate crowdfunding sites for 2022
What does FarmTogether offer?
FarmTogether offers individuals the opportunity to diversify their investment portfolio by adding farmland without the need to purchase, operate or manage a farm themselves. Investors looking for passive income that requires no farming know-how can buy and own fractional shares of a working farm using FarmTogether's online platform.
Each available investment opportunity has a specific objective and targeted returns vary per property. Most offerings project returns of 7% to 13% after deducting management fees. Investors typically see cash payments of 3% to 9%, and the rest is in the appreciation of the farmland.
Read more: Best ways to invest in agriculture and farming (Without owning a farm)
How do investors get paid?
Investors get paid several ways depending on the offering type and individual contracts associated with each property through:
Rental payments via lease agreements for row crop farmland
Direct management contracts for permanent crop farms
Revenue generated from farming operations is also shared with investors
Capital appreciation (the difference between purchase and sales price) is realized when/if the property is sold. These gains come from property improvements and long-term trends driving up land prices.
As an investor, the income payments are proportional to your fractional ownership. Proceeds are typically paid out on a quarterly, semi-annual or annual basis and are automatically deposited into investors' bank accounts. At the end of the specific opportunity's hold period, investors will receive returns from farmland price appreciation.
While there are no IRS tax incentives for cash returns on farmland, occasionally, a property will have a pass-through tax deduction for real property depreciation.
How does FarmTogether work?
Investments are structured as interests in a special purpose entity (typically an LLC) that directly owns the farm. Investors are the ultimate beneficial owners of the farmland held by FarmTogether Management LLC. FarmTogether acts as the LLC member, responsible for the operation's oversight, reporting, and overall management.
For each investment offering, FarmTogether provides a risk/return profile, fees and ownership structure and relevant legal documents, including Project Information, Private Placement Memorandum, Operating Agreement and Subscription Agreement.
While invested, FarmTogether provides investors with updates in sustainability screening and monitoring reports. Investors can track their portfolio's performance over time within the FarmTogether portal.
Main features of FarmTogether
FarmTogether uses both proprietary technology and investment experience to vet farmland opportunities. They look at the end market for the farm products, analyzing supply, demand, consumer preferences, marketing, regulations and new product development to arrive at a long-term view of price and valuation trends in target geographies and crops.
Then, they conduct a property analysis of specific farms stacking each one up against a 120-point checklist that looks at important considerations that add up to predict good farming outcomes, including soil, leaf, water, capital improvements, title, local legislation, cost of inputs, farmworker wages, ecosystems and more.
FarmTogether opportunities fall under one of the two categories of typical farmland investments:
• Permanent crops, such as nuts and fruit trees, do not have to be replanted annually.• Row crops, such as soybeans and corn, which are seasonal and need to be planted every year.
Each specific FarmTogether opportunity is unique. Similar characteristics shared by farmland opportunities hosted on the site are that they are pre-vetted by FarmTogether, are income-generating, and the investor's role is passive.
Read more: Best ways to make passive income
Fees and limits
Fees and investing limits vary by specific opportunity. Specific targets of interest to investors (such as IRR, hold period, net cash yield and net equity multiple) are set for each farmland opportunity. Those targets are transparent and supported by documentation available on the platform.
Typically, there is a one-time setup fee to invest (typically 1% – 1.5%) and an ongoing annual management fee (1% – 2%). Holding terms vary between five and 12 years, and minimum investments vary between $15,000-$50,000.
Who is it for?
FarmTogether offerings are invested in real property; farms are set up to generate income and long-term appreciation. Like most real estate investments, FarmTogether offerings are meant for long-term buy-and-hold investors.
FarmTogether offerings are limited to accredited investors and appeal to those who want to diversify their portfolio with passive investments in the farmland sector that produce regular recurring income and are ok with keeping their money invested long-term.
Read more: Real estate investment strategies every investor should consider
How do I start investing?
Any individual can open a FarmTogether account and browse opportunities. If you want to invest, you will need to verify that you are an accredited investor. Once verified, you can choose a property and click on the "invest" button.
Following that, select your desired allocation amount via the slider and click "invest." You then select or add an account to fund your investment. Or you can choose to wire your funds. You are provided with all the forms needed to verify your investment and asked to sign an electronic agreement. The online process is straightforward and incredibly user-friendly.
How's the customer service?
Like many crowdfunding sites, a plethora of information and details important in making investment decisions is transparently provided. There's little to no need for personal interaction with a customer service representative.
FarmTogether's platform is straightforward to navigate, and the platform has a comprehensive Learning Center with tons of background farmland investing resources and an extensive FAQ section. There are blog posts, webinars on each investment opportunity, podcasts and infographics that provide clear and transparent insights to help would-be investors and existing customers.
Additionally, you can contact the FarmTogether team by email at info@Farmtogether.com or by phone at 904-404-5902.
Is it safe?
Farmland investments, like FarmTogether, are classified as "alternative investments," meaning they are not regulated by the SEC and are by definition considered speculative. That means thorough due diligence falls entirely on the investor; however, FarmTogether vets the individual opportunities before they are accepted on the platform and makes it easy for investors to review each property's risk/return profile, fees and ownership structure, on-farm sustainability practices, legal documents and more.
FarmTogether prides itself on thorough due diligence and a conservative investment philosophy that results in only the highest quality farmland investment opportunities, with only 2% of all deals that enter their pipeline eventually being offered on the platform.
Additionally, FarmTogether principals invest alongside investors in each offering. They have "skin in the game," backing their claim to only invest in the highest quality farmland properties and income-producing farming activities.
Bottom line
Investing in farmland is attractive to income investors, in large part because people need to eat daily, so there will always be a continuous demand for crops produced by farms.
As an asset class, farmland investing has historically been limited to wealthy individuals and institutional investors due to the large sum of money it takes to buy and manage an actual farm. Online crowdfunding sites, like FarmTogether, are changing that. They provide a marketplace for individual investors to purchase and hold fractional shares of income-producing farmland. This allows them to bypass the huge cash outlay needed to own and operate a particular farm themselves.
If you're accredited and interested in diversifying your portfolio in an asset class mainly uncorrelated to the stock market, FarmTogether is an attractive option. You get all the benefits of passive income earned by the farm (and the potential for capital appreciation when/if the farm is sold) without the need to know anything about farming yourself.
FarmTogether does a significant amount of due diligence to pre-vet the opportunities hosted on their platform and then package ownership of the farmland into shares that investors easily and conveniently purchase. As with any investment, however, returns are not guaranteed, and the onus is on the individual investor to do their due diligence and understand the risks and benefits before investing.
Compare real estate crowdfunding sites
| Service | Our rank |
| --- | --- |
| | 4.5/5 - Fundrise lets non-accredited investors take advantage of real estate investments with a $10 required minimum and low management fees. Plan to invest for at least five years, or you may be subject to an early redemption penalty. |
| | 4.5/5 - Realty Mogul offers a combination of REIT investment funds and direct real estate investments where funds go to a specific property. Funds require a minimum of $5,000 and direct investments require at least $35,000. |
| | 4/5 - EquityMultiple is a great crowdfunding choice for experienced real estate investors, as the company offers an impressive level of transparency on each deal. Direct investments require a $10,000 minimum and fund investments require a $20,000 minimum. |
| | 4/5 - Roofstock gives non-accredited investors the opportunity to invest in single-family rental real estate. This is a turnkey option to buy an individual property on your own. However, you should plan on a big down payment, plus management fees when investing out of state. |