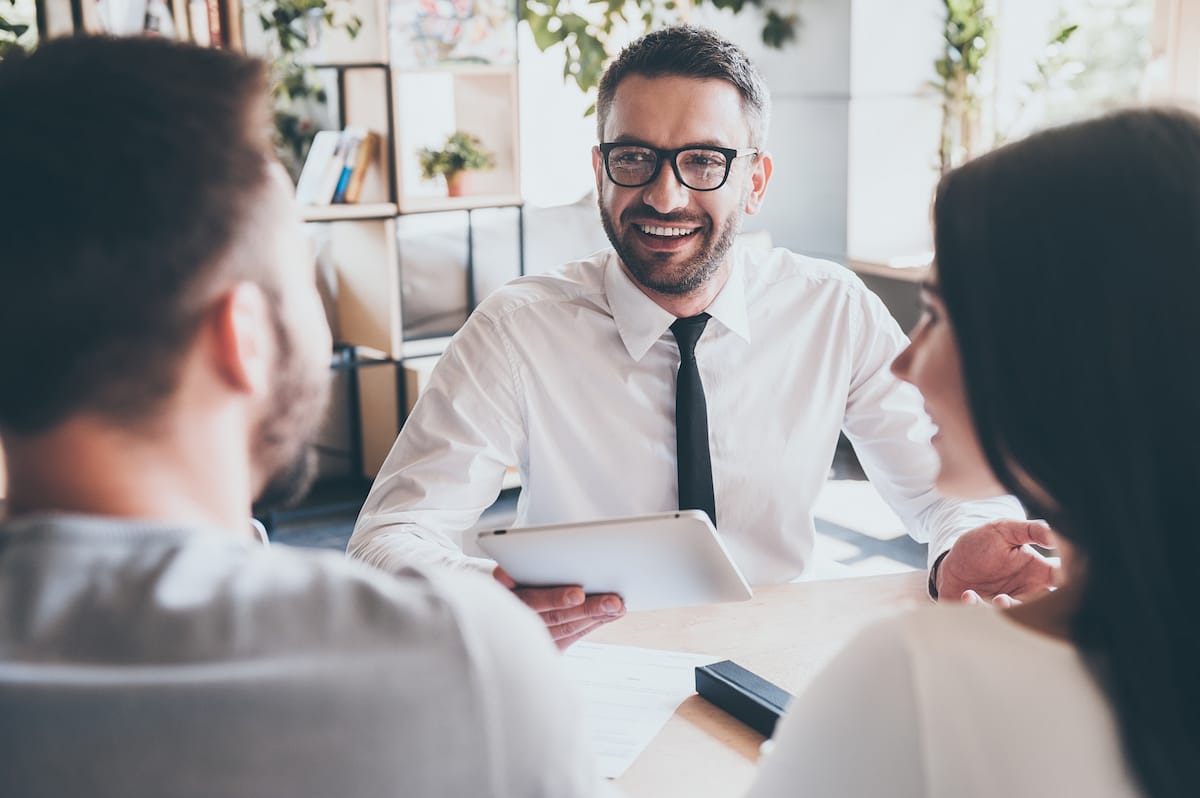 Paladin Registry review: Find the financial advisor right for you
G-Stock Studio / Shutterstock
🗓️
Updated: August 02, 2023
We adhere to strict standards of editorial integrity to help you make decisions with confidence. Please be aware that some (or all) products and services linked in this article are from our sponsors.
We adhere to strict standards of editorial integrity to help you make decisions with confidence. Please be aware that some (or all) products and services linked in this article are from our sponsors.
In this day and age, many people feel confident managing their investments and financial plans. However, if you want extra help, professional financial advisors are standing by, ready to help you put your financial house in order.
But where should you look for an advisor?
That's what the Paladin Registry Registry is all about.
What is the Paladin Registry?
The Paladin Registry is a free online directory of registered financial advisors. Paladin Registry works only with fiduciaries, advisors who are required to avoid certain conflicts of interest that could harm your returns.
You can use Paladin Registry's free match service to get paired up with an advisor. Or you can search its directory to zero in on the best advisor for your unique needs.
Paladin Registry features
The Paladin Registry allows you to connect with advisors in multiple ways, and also has some helpful investor tools to help you vet advisors and brush up on investment basics.
1. Financial advisor matching tool
The flagship feature of Paladin Registry is the free matching tool that helps connect you with the best advisor for your needs from its listings of financial advisors. All advisors in the directory are vetted and must fall into the 90th percentile or above, based on Paladin Registry's rating system.
Just enter some basic information about yourself, and Paladin Registry will start the process of finding your advisor.
2. Financial advisor directory
If you would prefer to do the matching yourself, you can browse the advisor directory based on your location and pick someone yourself. I live in a small city about an hour and a half from Los Angeles, and I had nine advisors come up in my search. However, none were in my actual town, and some were as far as a few hours' drive away.
The directory's listing pages show useful information, including credentials like CFP, CPA, and others. Each advisor also has a research report showing their client requirements, experience, education, firm details, certifications, registration and licensing, how they get paid (something essential to know), and what services they offer.
3. Investor tools
Financial advisor vetting
The Paladin Registry features a bundle of tools to help you better understand who you're working with and vet advisors you're considering, whether or not you found them through Paladin Registry. Tools include guides on how to check advisor credentials and how-to's for using public databases such as BrokerCheck.
Investment education
If you're new to investing, it's a good idea to learn a bit of investing terminology and about how portfolios work. While you can get a lot of that information right here at Investor Junkie, the Paladin Registry offers some guides and resources for this purpose as well.
Find financial advisors with Paladin
How does the Paladin Registry work?
The Paladin Registry is so simple anyone with a smartphone or computer can use it. If you can read this webpage, you have the technical skills to navigate the Paladin Registry.
1. How to use the matching tool
For the matching tool, start by filling out the brief intake form, which you can view below: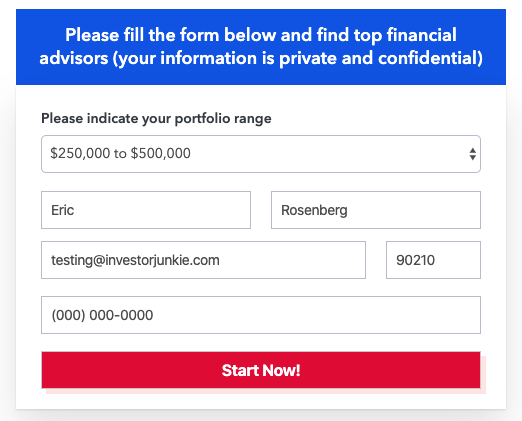 Once you fill out the form, you'll hear from Paladin Registry via email with one to three potential advisors within 24 to 48 hours. From there, you should interview each prospect before choosing the best advisor for your needs.
At the same time you get the advisor information, Paladin Registry sends the advisors your information so they can contact you directly.
2. How to use the directory
To use the directory, enter your zip code, and you'll get a listing of member agents instantly.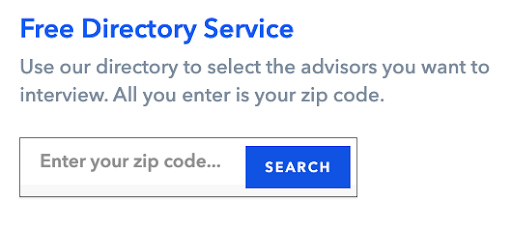 It's important to note how advisors get into the Paladin Registry directory: While all members are fiduciaries — which means they have to put your wellbeing first — advisors pay a one-time membership fee to be listed in the directory. This means there are many good (and bad) advisors who didn't pay to get in that you won't find here.
Paladin Registry pricing
The Paladin Registry is free for people looking to hire a financial advisor. Only the advisor pays to get listed via a one-time fee and an additional one-time fee for each additional location. That means you won't pay a cent.
Find financial advisors with Paladin
Summary
If you want a financial advisor and don't want to spend hours hunting around and eliminating advisors who are not fiduciaries and have poor credentials, the Paladin Registry is an excellent option to help you find someone to work with.
Just beware that advisors pay to get listed, and the registry is not representative of all advisors in your area. Some other good ones could be missing from the directory.