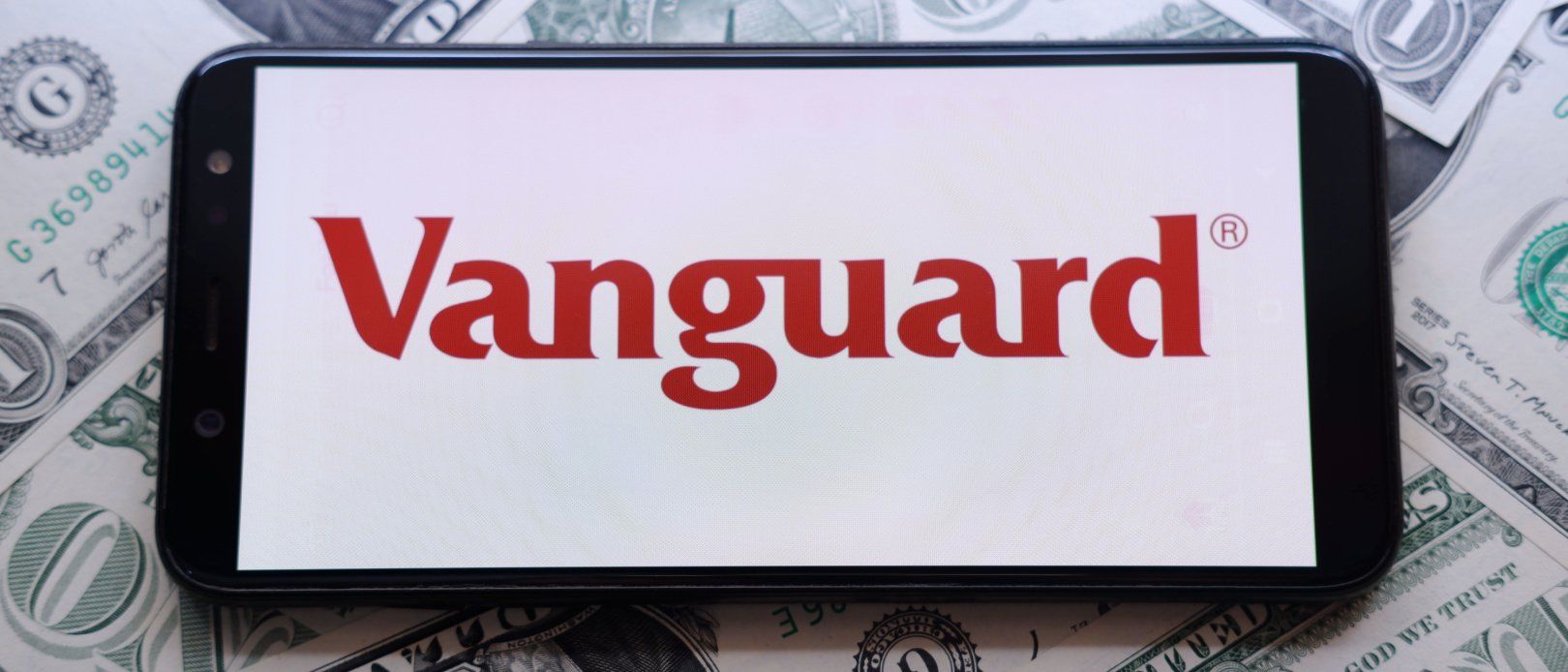 Vanguard Personal Advisor Services review
Poetra.RH / Shutterstock
🗓️
Updated: December 22, 2022
We adhere to strict standards of editorial integrity to help you make decisions with confidence. Please be aware that some (or all) products and services linked in this article are from our sponsors.
We adhere to strict standards of editorial integrity to help you make decisions with confidence. Please be aware that some (or all) products and services linked in this article are from our sponsors.
Rating based on review of services on July 6, 2022.
As investment technology becomes more easily available, even big-name investment companies are looking for ways to get into the robo advisor space. The goal is to offer personalized investment management at a lower cost to customers. That's where Vanguard is looking to expand with its Personal Advisor Services platform.
What is Vanguard Personal Advisor Services?
Vanguard Personal Advisor Services is an investment management service offered by Vanguard Advisers, Inc. The Personal Advisor Service offers a full suite of investment management and advice. This includes asset allocation, tax-efficient investing, and personal investment coaching during scary times in the market.
Vanguard has approximately $6.2 trillion in global assets under management (as of 1.31.2020). It is the largest mutual fund manager in the world and the second-largest provider of exchange-traded funds (ETFs). Their mutual funds and ETFs are known in the financial services industry as having some of the lowest management fees and expenses.
Vanguard Personal Advisor Services brings these low-cost investment choices to clients who want a personally managed investment portfolio.
Vanguard Personal Advisor Services features
Taxable, Joint, Traditional IRA, Roth IRA, Rollover IRA, SEP IRA, SIMPLE IRA, Trusts, 401(k) Guidance
✅ Weekly, Bi-Weekly, Monthly and Bi-Monthly
Phone M-F 8A-8P ET; Email M-F
How does Vanguard Personal Advisor Services work?
For new clients, a Vanguard advisor develops a financial plan that includes life goals, review of current investments and determination of future income needs. The financial plan will be customized to the client's unique financial situation. There's a $50,000 minimum deposit requirement to qualify.
After developing an initial plan, the advisor puts the plan into action by building a portfolio with a mix of low-cost diversified mutual fund and ETF investments based on the client's individual goals.
Using Vanguard's online interface or mobile app, the client can view all portfolio holdings and investment performance and keep track of goals.
A Vanguard advisor reviews quarterly and rebalances the client's portfolio if needed, to keep the portfolio on course to meet investment goals and objectives. Vanguard portfolio management software does most of the grunt work of tracking asset allocation and keeping the portfolio on track.
Vanguard advisors select funds based on the individual investment objectives of the client and Vanguard advisors tend to recommend low-cost Vanguard multual funds and ETF's.
For clients transferring in non-Vanguard funds with significant capital gains, Vanguard's advisors may keep those non-Vanguard funds in the portfolio to avoid taxation on the gains.
Progress reports are sent out quarterly. However, clients can contact their advisor any time they would like and as often as they would like. Advisors are available by phone, email and videoconference from 8:00 AM to 8:00 PM Eastern Time.
Brokerage Trading Services — Vanguard utilizes Vanguard Brokerage Services for all trades and transactions.
Brokerage Accounts covered by SIPC insurance — accounts at Vanguard are covered up to $500,000 and by excess coverage from Lloyd's of London up to $50,000,000 per account.
Click To Learn More About Vanguard Personal Advisor Services
Pricing
Vanguard Personal Advisor Services charges a flat 0.30% fee of all assets under management. That amounts to $150 per year on a $50,000 managed account or $1,500 per year on a half million dollar portfolio. And fees become less pricey the higher up the investment ladder you go:
0.30% on the first $5 million in assets
0.25% on the assets between $5 million and $10 million
0.10% on the assets between $10 million and $25 million
0.05% on the assets above $25 million
*Please note, the fee is billed quarterly to you account.
In addition to the 0.30% management fee, you'll pay expenses for the underlying funds. Vanguard's funds have an asset-weighted average expense ratio of 0.10% as of December 2019. Vanguard advisors use only Vanguard mutual funds and ETFs, which do not incur brokerage commissions at Vanguard.
Pros and cons
Pros
Unlimited access to human financial advisors
Low annual management fees for a human-based service
Stellar company track record
Receive comprehensive financial advice and a customized plan
Vanguard mutual funds and ETFs typically have a low expense ratios
Cons
A high $50,000 account requirement
Vanguard uses MinTax costs basis, but doesn't use tax-loss harvesting like some competitors
Vanguard Personal Advisor Services competitors and alternatives
If you want an extremely personalized service and unlimited access to human financial advisors, Vanguard Personal Advisor Services could be for you. However, there are other alternatives worth considering depending on how much you have to invest.
Highlights
Empower
Betterment
Vanguard
Two-Factor Authentification
Automated, Human Assisted
Automated, Human Assisted
Socially Responsible Investing
Personal Capital is one of our favorite alternatives, and it has a range of free tools like a net worth tracker, budget planner, and investment fee analyzer. And if you invest $100,000 or more, you can use its wealth management service and work with an advisor to build a custom investment portfolio.
As for Betterment, it's an excellent choice if you want to invest with less money since it has a $0 requirement. You also pay 0.25% in annual fees on account balances under $100,000 and 0.40% on balances above this amount. But customers on the $100,000+ plan get access to human financial advisors like with Vanguard. And like other robo advisors, Betterment also automatically rebalances your portfolio and uses tax-loss harvesting.
The bottom line
Vanguard is my favorite investment company, so I might be a little biased in this review. I trust them with over a half million of my own dollars. It's nearly impossible to beat their low investment fees in their mutual fund and ETF lineup.
Vanguard Personal Advisor Services builds on the Vanguard reputation of delivering low-fee investment products by offering a full-service investment management relationship for a bargain of 0.30% in annual fees. Given the low cost of the underlying Vanguard funds in their recommended portfolios, the full-service Personal Advisor Services total management fees will come in around 0.50% or less.
That's an amazingly low total fee that compares favorably against most actively managed mutual funds that don't come with a personal advisor or investment management services.
Would I recommend this service to others? Yes! If you need hand-holding with your investments, Vanguard Personal Advisor Services is a compelling new entry in the money management field. The fees are straightforward and advisors don't have vested interests in up-selling you on expensive and unnecessary financial products just to make a few more bucks on commissions.
Because of this, I give Vanguard Personal Advisor Services 8 out of 10 stars. The missing stars come down to the fact that you are still paying a 0.30% fee for advice each year (other robo advisors are somewhat cheaper) and the lack of tax-loss harvesting. For professional money management, a 0.30% annual fee is still very competitive, the Vanguard name is trusted, and the service offering looks solid, hence the 8-star rating.
Learn More About Vanguard Personal Advisor Services
Disclaimer: I own many Vanguard mutual funds and ETFs, some of which are mentioned in this article.
Vanguard Disclosure - Vanguard Personal Advisor Services are provided by Vanguard Advisers, Inc., a registered investment advisor, or by Vanguard National Trust Company, a federally chartered, limited purpose trust company.The services provided to clients who elect to receive ongoing advice will vary based upon the amount of assets in a portfolio. Please review the Form CRS and Vanguard Personal Advisor Services Brochure for important details about the service, including its asset based service levels and fee breakpoints.VAI is a subsidiary of VGI and an affiliate of VMC. Neither VAI nor its affiliates guarantee profits or protection from losses.