The short version
Sports card investing is on the rise, with some cards fetching millions of dollars.
Like the art world, the value of sports cards relies on a number of factors, including its age, condition, rating, and who is on the card.
If you're interested in investing in sports cards, there are some key things to keep in mind, such as how to store the cards, where to buy them, and how to monitor their value.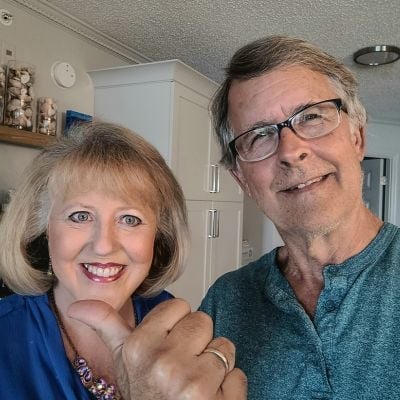 What is sports card investing?
Sports card investing is the act of treating sports trading cards like assets that appreciate over time and can turn you a profit.
It's not exactly a grassroots or or low-cap method of investing, either. According to Sports Collectors Daily, over $871 million worth of sports cards traded hands on eBay in the first quarter of 2021 alone.
Although it's experiencing a pandemic-era boom, sports card investing has been around for decades. The first baseball cards were inserted into packs of cigarettes in the 1880s to help them stand upright, and in the 1920s and '30s you could find cards in packs of chewing gum and Cracker Jack boxes.
It wasn't until the 1950s when a company called Topps took a chance and started selling sports cards as a separate product — free from Cracker Jack residue. The hobby soon exploded and by the 1980s, the value of certain cards, such as Mickey Mantle and Honus Wagner, started to skyrocket.
Funny enough, the sports card investing world had its own recession in the 1990s. Too many cardmakers entered the space, flooding the market with product. As you can imagine, too many cards eliminated scarcity, disengaged hobbyists and sent prices plummeting.
Thankfully, the market corrected itself when several of the cardmakers folded in the early 2000s. The sports card arms race ended with a handful of superpowers (Topps, Upper Deck, etc.) in a tenuous alliance, controlling supply to keep the market hungry.
Why is sports card investing so popular right now?
The buying, selling, and trading of sports cards exploded during the COVID-19 pandemic for pretty much the same reasons Pokemon cards did:
New collectors seeking a safe, affordable, stay-at-home hobby flooded into the market
Millennials and those older who were feeling nostalgic, picked the hobby back up
Investors saw an opportunity to flip rapidly appreciating assets for an easy buck
Additionally, many sports fans started trading cards to cope with the lack of sports on TV.
As a direct result of the pandemic-fueled trading card frenzy, eBay reported a 142% rise in general trading card sales in 2020 over 2019. Sports cards were especially popular, with soccer cards trading at a 1,586% higher volume than during 2019. Furthermore, the collective value of the top five sports cards sold on the platform far exceeded that of non-sports cards. When you see a Tom Brady rookie card selling for more than the cost of a fully-loaded Ferrari 812 Superfast, you might start to wonder…
Stop overpaying for home insurance
Home insurance is an essential expense – one that can often be pricey. You can lower your monthly recurring expenses by finding a more economical alternative for home insurance.
SmartFinancial can help you do just that. SmartFinancial's online marketplace of vetted home insurance providers allows you to quickly shop around for rates from the country's top insurance companies, and ensure you're paying the lowest price possible for your home insurance.
Explore better rates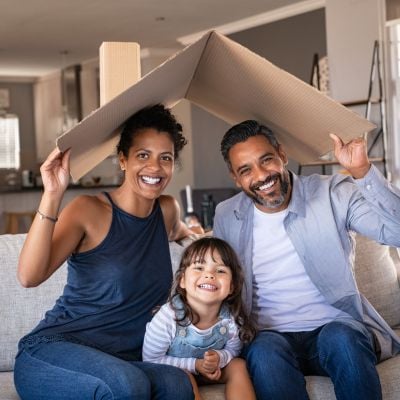 Are any of my old sports cards worth anything?
Before we talk about purchasing new sports cards, let's pull out your old shoebox and take inventory. Are any of your old cards worth anything? If you have an old shoebox full of cards, here's how to identify some that might be worth something.
Start with the condition: Natural aging is often tolerated to a certain degree, but if a card is damaged, torn or discolored, it won't have much value to investors  — regardless of who's printed on it. Mint condition cards will still need to have their condition certified by the Professional Sports Authenticator (PSA). More on them in a bit.
Filter by year: Generally speaking, cards from 1985 and before will be more valuable than cards from 1986-2016. The latter period is when sports cardmakers started flooding the market and thus diluting values.
Don't get excited by autographs: Sadly, autographs from before the year 2000 are virtually impossible to authenticate, so investors aren't interested. Keep any autographed cards for yourself, or give them as a gift to blow someone's mind.
Look for rookie cards and famous athletes: Rookie cards are the most sought after by collectors and investors, as are vintage cards of famous athletes like Larry Byrd. Rookie cards of famous athletes are the holy grail.
Check market values: Hopefully by now you have a smaller pile of potentially valuable cards. The next step is to check their market value on eBay (filtering by SOLD listings) and Sports Card Investor.
What determines the value of a sports card?
Sports card values can be highly speculative, but there are three constants that always drive prices higher:
1. Rookie vs. Regular Cards
Rookie cards are the sports card equivalent of a first edition since they represent the very first year that an athlete competed at the highest level of competition. However, not all rookie cards are made the same. Sometimes investors will butt heads over which card is the "real" rookie card — causing controversy and market confusion.
For example, some say that Tiger Woods' original rookie card came from a free insert in a 1996 issue of Sports Illustrated for Kids. Others say it's the officially-licensed 2001 edition printed by Upper Deck. In 2006, the MLB tried to address the controversy by publishing guidelines surrounding which baseball cards could have the official "RC" rookie card logo. Even still, many investors tend to consider a player's very first appearance on a sports card to be the true rookie card.
Here's the key takeaway: Don't assume that every rookie card has value, and always check the true market value of any card (or asset) before making an investment.
2. Player popularity, performance, and accomplishments
Generally speaking, the more awards and accolades that a player collects within their league, the higher the value of their sports card on the open marketplace.
That's especially true of their rookie card, which sees an even steeper jump in value after an awards ceremony.
Collectors call this the Hall of Fame Effect. According to PSA staff member Todd Tobias, before 2018, you could buy a 1961 Topps #139 Johnny Robinson card for as little as $18. "Johnny Robinson was named the Pro Football Hall of Fame Senior Candidate for the Class of 2019 on August 17, 2018," Tobias wrote. "That very day another PSA 8 example sold, this time for $100."
Appraisal experts Mike Breedan and Steve Gold made a good point in Sports Collectors Digest about many of the athletes being elected to Halls of Fame today:
"The cards of most players elected these days were mass-produced, so they are not only easy to find but easy to find in top condition," said Gold. Added Breeden, "mass-produced cards never really had any (relative) value and it's likely that they never will."
Not surprisingly, mass produced cards from the '90s may never pop in value — even if the player gets awards today. But outstanding players today who might get elected tomorrow would be a good investment.
For example, when Tampa Buccaneers quarterback Tom Brady announced he was retiring, his rookie cards spiked in price, with one selling on eBay for $2.3 million.
3. PSA condition grade
Last but certainly not least, the card's physical condition plays a major role in the card's resale value to investors. As we'll see, the difference in market value between a card that's a 10/10 versus 7/10 may blow your mind.
To start, let's talk about standards. How would you rate the condition of this Mickey Mantle card out of 10, with 10 being best? Considering it was minted when Bernie Sanders was in 4th grade, I'd personally give it a solid 6/10. But the PSA gave it a 1.5 — their second-lowest grade.
In order to achieve the PSA's exalted maximum rating, Gem Mint 10, a card must have "sharp corners, sharp focus and full original gloss," among many other pristine qualities. Gem Mint 10 cards weren't just encased in carbonite the second they left the booster box; they were pristine from the factory. Not even cards coming fresh off the presses today would achieve PSA 10 or even 9 status.
As for how condition affects value, it's hard to say exactly since two identical sports cars with different PSA grades are rarely sold on the same day.
However, in the Pokemon world, PSA 7 cards typically sell for around 5% of the value of a PSA 10 card.
Finally, it's worth noting that you might also see BSG grades (from Beckett), which are less common but just as valid as PSA's.
How to invest in sports cards
Decide what kind of investor you want to be
Broadly speaking, there are two types of sports card investors, not including casual collectors. Determining which type of investor you'd like to be will dictate your strategy moving forward.
Short-term sports card investing involves buying rookie cards of players you think will perform well, win awards and gain popularity, then flipping your card when prices peak at the end of the season.
Be very careful betting on the short-term in Q1 2022, however, since some experts like Cardline think that the pandemic-era sports card bubble has burst.
Long-term sports card investing looks similar to a short-term strategy. You'll still be buying promising rookie cards, but you'll be holding them for longer. Instead of buying at $200 and selling for $500 at the end of a good season, you might sell for $1,200 after five good seasons. You might even hold for longer and sell for $2,000 when they reach Hall of Fame status in 10 or 20 years.
In a way, investing in a sports card is like investing in the player him or herself. That's why having a love of sports and a keen eye for talent can make you a more profitable sports card investor.
Establish a budget
The "problem" with sports card investing is that it's fun, and therefore easy to get swept up and overspend. That's why it's a good idea to establish a budget first — like going into a casino with cash and not a credit card.
A good starting point for a speculative, high-risk investment like this is 5% of one of your paychecks. Start small, make mistakes and then invest more later with more experience.
Research players and card values
By now, you probably have a good idea of which cards to look out for: rookie cards that haven't exploded in value yet.
In addition to simply watching lots of sports and monitoring specific players, you can check out these resources to help sports card investors stay tuned into the market:
The official sports card collecting subreddit, r/baseballcards
The official PSA blog, where PSA employees sound off
As with any form of investing, the more data you consume and trends you monitor, the fewer mistakes you'll make.
Make a purchase
There are lots of options to shop for sports cards online and in-person. Keep in mind that buying individual players isn't your only option; you can also buy retail boxes and booster packs and try your luck.
Here are some popular shopping destinations for collectors and investors:
Online auction houses like eBay, Beckett, PWCC and Goldin Auctions for big-ticket items
Online retailers like Amazon and Dave & Adam's Card World
Facebook Marketplace and garage sales
The National Sports Collectors Convention (NSCC) and others
Local hobby shops
Always be mindful of buyer protections when investing in collectibles online.
Protect your investment
PSA-graded cards arrive in their own special case, but you should carefully and immediately protect all of your sports cards in sleeves and lifeproof cases. You might also consider storing your most valuable cards in a safe alongside your crypto cold wallet.
Don't forget about PSA grading time and cost
If you're looking to fetch maximum value for your sports card, you'll need to get it appraised and authenticated by the PSA.
This can be expensive, with their cheapest option costing $50 a card and going up to $600 a card for a complete walk-through.
It's worth noting that due to the exploding in trading volume, their current lead times are two to three months for regular service, and three to five weeks for express service.
Monitor values over time
Your last step is to simply treat your sports card like other assets in your portfolio and monitor their values over time.
SportsCardPro.com is a free, helpful service for monitoring the current market value of specific cards.
You can also get more real-time values by searching for recently sold listings on eBay.
What makes cards go up in value?
According to Gold Card Auctions, five "events" typically cause a sports card to shoot up in value:
MVPs, broken records and other accomplishments
Team accolades and accomplishments
Early retirements (or, rather grimly, death)
League popularity
Cardmaker actions (under- or overproduction)
As you can see, events one through four aren't transient market forces that require a CFA to comprehend; they're real-world events that many dedicated, passionate sports fans can see coming.
How much money should you invest in sports cards?
As mentioned, even if you're confident in your ability to handpick the best rookie cards, it's still best to start off small.
Consider investing no more than 5% of this month's paycheck. Remember to keep the bulk of your investments in more conservative assets like exchange-traded funds (ETFs) and mutual funds, and only dedicate a very small portion of your portfolio to speculative assets like crypto and trading cards.
The bottom line
Sports card investing gives sports fans a genuinely fun, exciting and fresh way to invest in assets whose market values correlate to the very games that they're watching.
It's still extremely speculative, however, so it's best not to dedicate more than a tiny corner of your portfolio to start.
But hey, if you see promise in a player that nobody else sees, snag that rookie card while it's cheap!
Sponsored
Follow These Steps if you Want to Retire Early
Secure your financial future with a tailored plan to maximize investments, navigate taxes, and retire comfortably.
Zoe Financial is an online platform that can match you with a network of vetted fiduciary advisors who are evaluated based on their credentials, education, experience, and pricing. The best part? - there is no fee to find an advisor.