What is a robo-advisor?
A robo-advisor is a digital investment tool created by financial tech (fintech) companies, or banks, to make investing much simpler and more automated with minimal human intervention.
Robo-advisors will automatically build a diversified portfolio for you at a fraction of the cost of a regular financial adviser.
They aim to be more tax-efficient and minimize the overall risk of investing.
Think of robo-advisors less like robots and more like an automated investment service.
One example of how an automated investment service works is Betterment. It uses an online survey about financial goals, current assets and risk-tolerance to create a customized investment portfolio for the client.
The service will then automatically invest your funds, and reinvest any dividends, maximizing your potential for growth — with the help of compound interest.
More: Guide to getting started investing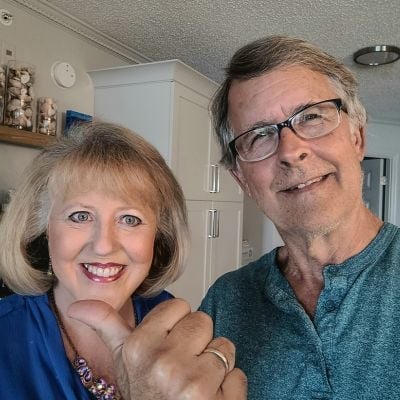 Benefits of robo-advisors
Robo-advisors are user-friendly and make investing more accessible to anyone by keeping fees low. Anyone with an internet connection can start investing with a robo-advisor.
Another key benefit? Robo-advisors save investors from their own costly mistakes. As humans we often make emotional decisions and can get spooked or over-excited when we run our own investment portfolio.
A robo-advisor removes emotion from the equation by holding your investments when prudent, and selling them to limit loss and rebalance the portfolio. The technology deftly handles investment selections as well, minimizing the choices to less volatile exchange-traded funds (ETFs), which are essentially mutual funds that trade like stocks.
Robo-advisors have also greatly improved retirement planning. You can be more certain that your money is being managed in the safest possible way.
With an automated portfolio, costs associated with labor (human trading) are far cheaper than if you were to manage on your own or with a financial adviser.
Drawbacks of robo-advisors
One drawback of using a robo-advisor is there is limited human interaction. For new investors or advanced investors with unique financial situations, this may not be ideal.
Robo-advisors also may not be able to offer more personalized investment advice. Although they can customize portfolios based on individual preferences and risk profiles, they may not be able to account for unique financial goals or complex monetary situations.
Another limitation of using a robo-advisor is that they aren't able to respond to an unpredictable event or a sudden market change that could affect your portfolio. According to a survey conducted by Investopedia and the Financial Planning Association, 40% of participants said they were uncomfortable using an automated investing program during market volatility.
Portfolios can be complicated sometimes, which might be difficult for a program built around the idea of simplicity to work around. At the end of the day, a one-size-fits-all approach to your investments might not be in your best interests.
More: Compare the best investment apps
Trade your favorite stocks any time
Investing doesn't have to be hard. Robinhood is the only place you can trade stocks, options and ETFs 24 hours a day, 5 days a week, all still commission-free. Start building your portfolio with as little as $1.
Get Started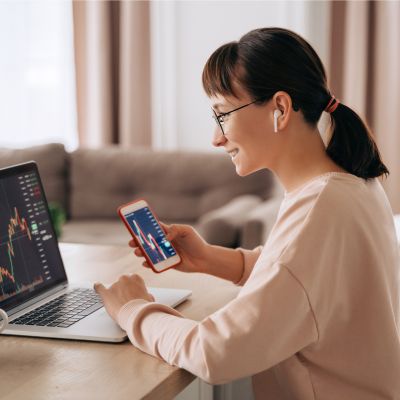 How much does a robo-advisor cost?
As with any investment service, a robo-advisor isn't free. However, they're quite cost-effective.
The fees associated with robo-advisors are for the service and investment expenses — like the management expense ratio charged by most mutual funds or ETFs.
Acorns charges as little as $3 per month (until you have $1 million under management). Some charge monthly or annual management fees. Betterment charges 0.25% yearly or $4/month. Some services may charge as little as 0.5%. These are all much lower than the 1% fee most human advisers charge.
Most of these services do not charge you for any trades, which saves you a lot in the long term.
More: Stash vs. Acorns vs. Robinhood vs. Betterment
Is using a robo-advisor worth it?
If you're a newbie to the world of investing, do your research on the options available and see what platforms work the best for you. Start by getting familiar with the fees and pricing of investment options.
You may also want to see if the platform offers other products and services that go beyond basic stock and bonds, such as retirement planning.
Keep in mind, there are few options for human interaction with most of these programs.
However, if you want to be hands-off with your investments and want an uncomplicated way to get into the market, a robo-advisor may be the right fit for you. You can focus on letting your money grow. If you're a veteran of the stock market, a robo-advisor can still provide value with management of your 401(k).
Lastly, make sure to check for the robo-advisor's reputation for efficiency, security and compliance by visiting the Better Business Bureau or the Financial Industry Regulatory Authority's (FINRA's) BrokerCheck.
More: Best robo-advisors
Sponsored
Follow These Steps if you Want to Retire Early
Secure your financial future with a tailored plan to maximize investments, navigate taxes, and retire comfortably.
Zoe Financial is an online platform that can match you with a network of vetted fiduciary advisors who are evaluated based on their credentials, education, experience, and pricing. The best part? - there is no fee to find an advisor.