Life is full of uncertainty. And if you stop and think about the countless things that can go wrong in a day, you'd probably head back to bed.
Luckily, there's insurance. It's there to provide the comfort you need so you can live your life, even if there's dark clouds in the forecast. Not only does it reduce risk, it is there to protect when that unexpected storm hits, and to help you rebuild afterwards.
Insurance can bring peace of mind, but selecting it can be overwhelming. It's easy to get lost in a jumble of deductibles, policies and premiums. You've got questions — and we've got the answers to help you decide what protection you need.
What is insurance?
Insurance is a financial product that helps protect you from unanticipated losses. The losses covered are laid out in a contract called an insurance policy, which also tells you how much you pay for your coverage.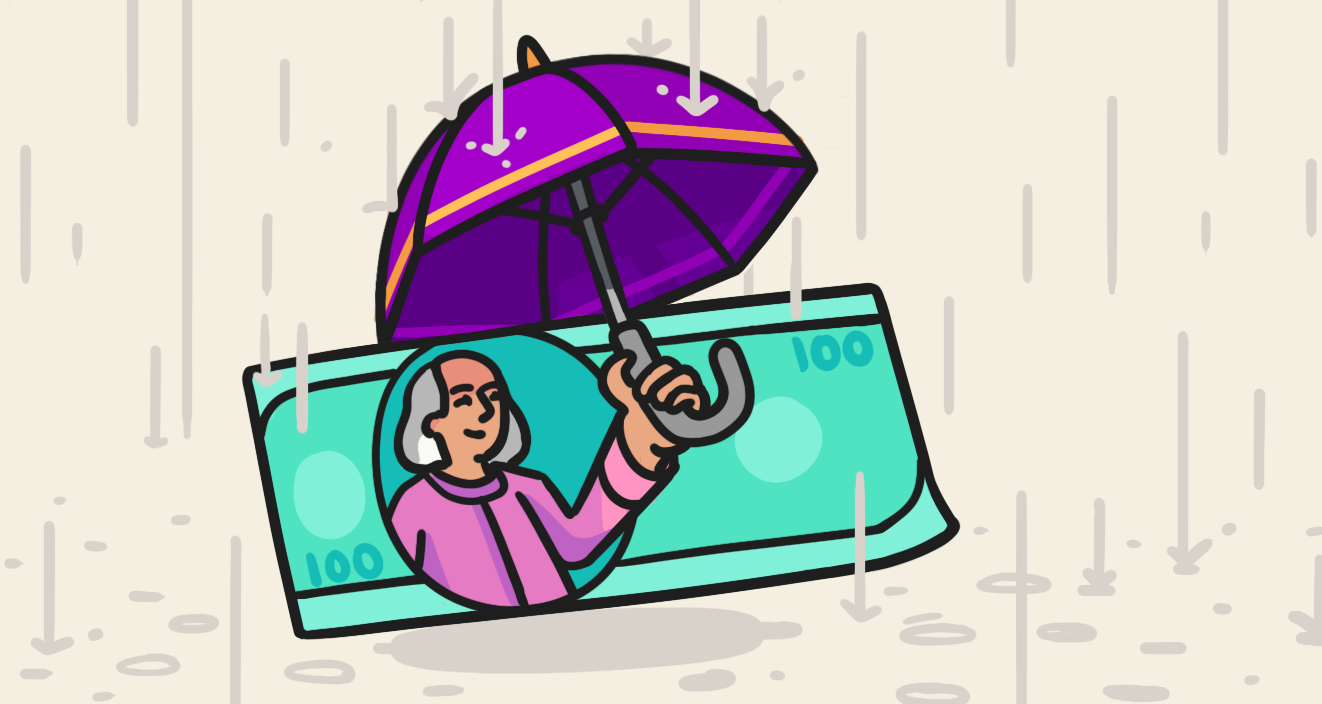 Personal insurance is normally divided into two major categories:
Property and casualty insurance, which focuses on risks that result in losses of property and possessions
Life and health insurance, offering protection from financial losses due to premature death or illness.
Why do I need insurance?
There are many types of insurance, and you might be wondering why you need it at all.
Some insurance is required by law. For instance, almost all states require you to have auto insurance. This protects you, your vehicle, and others should any incident occur involving your vehicle that leads to damage or injury.
Some insurance, like health and life insurance, aren't required by law. But having them provides a great deal of peace of mind in case something should happen to you.
Home insurance isn't required by law, but if you want to get a mortgage, you'll probably need to have a policy in place before a lender will let you borrow money.
Types of insurance
It's never fun to imagine something happening to yourself or your possessions. But misfortune and accidents hit everyone at some point.
You don't want to find yourself unprepared. With the right insurance, you can feel confident that you, your family and your possessions are protected.
The main types of insurance you encounter on a daily basis are:
Auto insurance
Renter's insurance
Life insurance
Health insurance

Home insurance

Test your insurance knowledge
How much does the average American spend on insurance in a year?
Auto insurance
Car insurance is required by law in almost every state. Driving without it not only puts you at financial risk, but legal risk as well.
Car insurance shields you from liability for damage you may cause to another person's car, property or body. It also protects you from expensive damage to your own vehicle, whether from a collision, extreme weather, theft, or other causes beyond your control.
When you sign up for an auto insurance policy, you agree to pay a monthly or annual premium. In exchange, your provider protects you financially if you get into an accident.
How much insurance coverage you require varies depending where you live, and the average premium you pay also differs by state.
Before you can get insured, you need to know how auto insurance works and exactly how much coverage you'll need.
You want enough coverage to protect yourself should you ever be in an accident, but you also don't want to lock yourself into a rate you can't afford.
Most people don't realize there are different coverage options under the auto insurance umbrella. The most important are:
Liability coverage. This covers your costs if you cause an accident, damage to property or injure someone with your car. Most states require you to have liability insurance.
Collision coverage. Regardless of who is determined to be at fault in an accident, collision coverage covers any damage to your car.

Comprehensive coverage. If anything happens to your vehicle when it's not being driven — if, for example, it's stolen, vandalized or damaged by falling objects – comprehensive coverage will pay for your repairs.

Personal injury protection. If you or your passengers are injured in a car accident, personal injury protection will help cover your medical and rehabilitation expenses. And if you're not able to work, it will also reimburse lost wages.

Uninsured or underinsured motorist coverage. If you're in an accident caused by an uninsured or underinsured driver, your insurer will step in to cover you.

Gap insurance. When your car is damaged beyond repair, gap insurance pays out the difference between your car's cash value and the amount you still owe on a car loan.

Some policies include other perks or offers, like roadside assistance or accident forgiveness.
Every state has its own minimum car insurance requirements, which can be found on your state insurance commissioner's website. But keep in mind that the minimums are generally not enough to cover all your costs if you're in a major accident.
While you may know a few ways to lower your rates, like reducing your mileage or installing a device to monitor your driving habits, there are some discounts available you might not be aware of.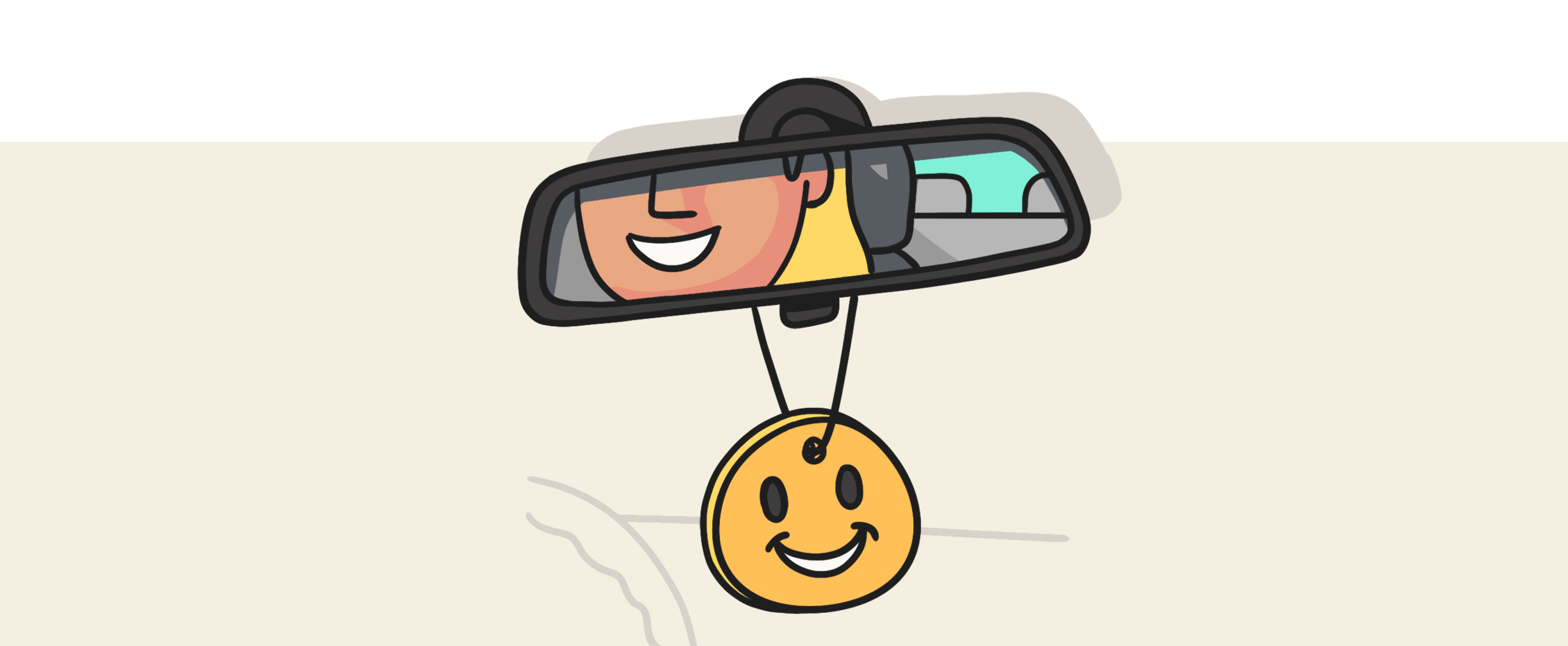 The fun or farming discount. If you only use your vehicle occasionally, you can unlock a "pleasure use" discount. You can get a similar discount if you only use your vehicle on a farm for towing or getting around.
The good student discount. Most carriers offer discounts for high school and college students (aged 16 to 24) who meet certain grade requirements. If available — and if you qualify — these discounts can save you as much as 25%.

The marriage discount. Many insurers view married couples as less of a risk than single drivers in terms of their driving habits and financial stability. Married drivers save an average of $123 per year on car insurance.
The homeowner discount. You can take advantage of a multi-policy discount by having your home and car insurance policies with the same company. You may also get discounts if your neighborhood has a low risk of theft or vandalism, or if you have a garage where you can safely store your vehicle.

The high credit score discount. A high credit score can unlock lower premiums. Most insurance companies will factor your credit card information into the premium they give you.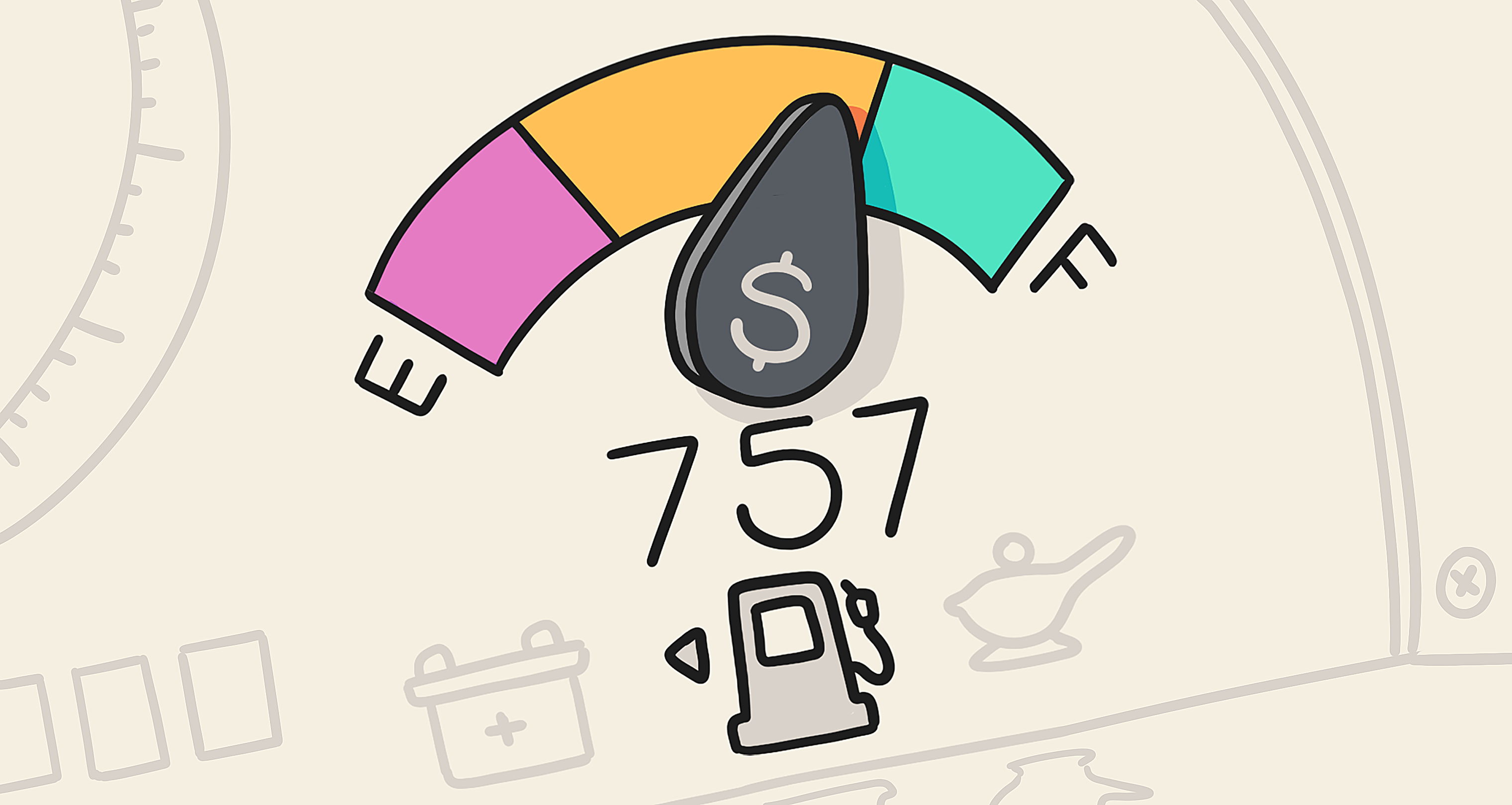 Only a handful of states (Hawaii, California and Massachusetts) ban insurance companies from using your credit information when making scores. Some insurance companies believe that the same behaviors that lead to poor credit, such as late payments, can also increase your risk of filing a claim with them and forcing them to pay for damages.
Ask the eight ball
Want to learn more about the magical world of insurance? Shake the sphere for eight financial facts.
Car insurance for teens
Insuring teenage drivers is expensive. With little or no experience on the road, teens are at a higher risk of getting into an accident. The Insurance Institute for Highway Safety, or IIHS, reports that teen crash rates (per miles driven) are four times those of 20-year-olds.
While insuring your teen may cost more, there are steps you can take to prevent them from breaking your bank.
Add the teen to your existing policy. Adding a driver to an existing policy is often cheaper than getting them their own plan.
Update your car insurance. If your teen drives an older vehicle, insurance such as comprehensive may not be worth it for the vehicle. Could the cost of major damages possibly be more (or close to) the value of the car itself? If so, cut some insurance types to reduce your premiums.
Choose a safe, sensible car. The safer the car, the lower the premiums.
Compare rates from a variety of companies. This will give you a clear idea of what competitive rates are. With this knowledge you'll be able to choose the cheapest auto insurance for your teen that provides the coverage they need.
Non-owner car insurance
If you don't own a vehicle or use someone else's on a regular basis, non-owner car insurance might be for you.
Unlike traditional car insurance, a non-owner car insurance policy is not linked to a specific vehicle. It's linked to you. That means that it only protects you from being liable for damage done to others. It does not include comprehensive or collision coverage that would normally pay for damage to the vehicle you are driving.
If you rent or borrow cars frequently, or participate in ride-sharing, then non-owner car insurance could fill in coverage gaps.
More: Latest articles on auto insurance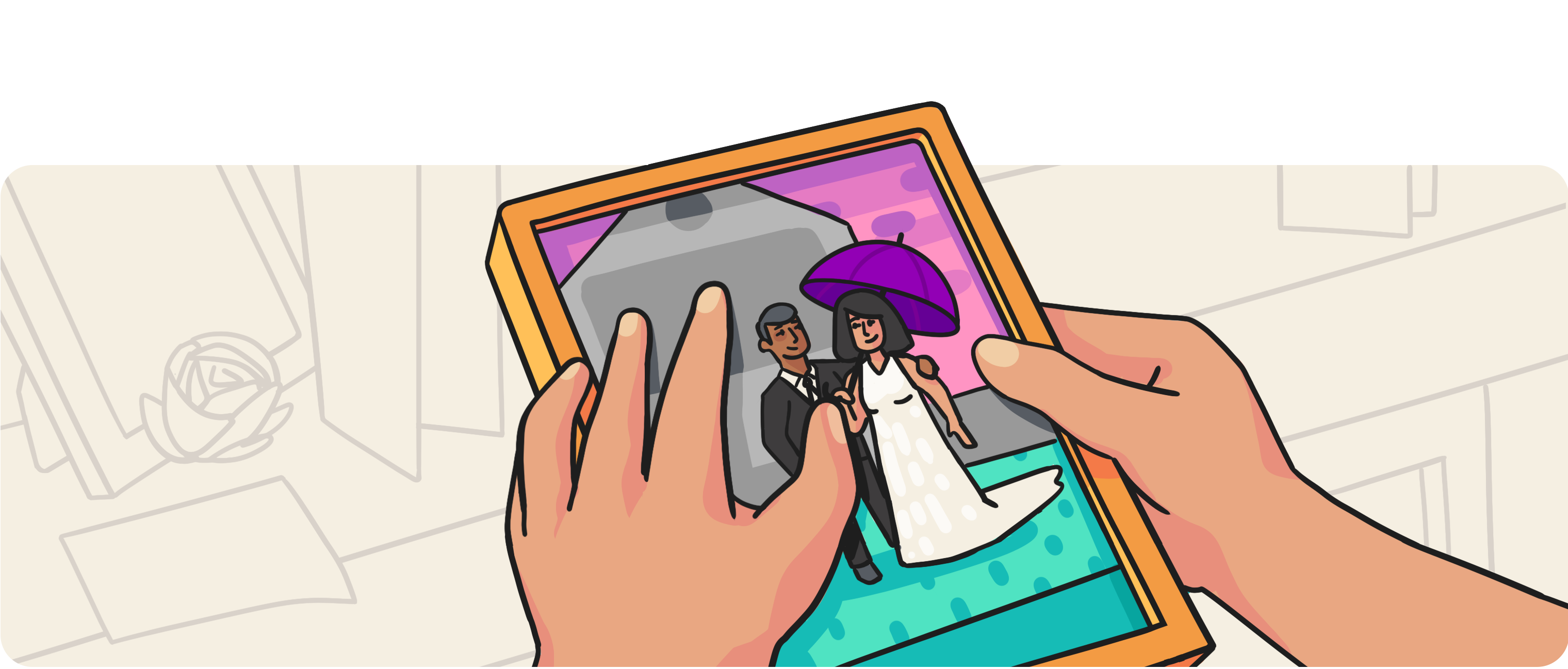 Life insurance
Though it's never pleasant to think about, life insurance can help protect your family from financial difficulty when you die.
Life insurance offers a payout, or death benefit, to a named beneficiary upon your death. Your beneficiary can be whoever you choose: your spouse, your kids, a charity, even a pet. The amount of benefit they receive is determined by the amount of coverage you purchase.
Understanding the types of life insurance available and how they work will help you choose the right policy for you and your family.
Types of life insurance
Term life insurance
Term life insurance is a policy you purchase that covers you for a specific duration of time, usually from 10 to 30 years. Typically affordable, they are good for temporary coverage, like when your kids are young.
You'll need to make regular payments to keep the policy active. The benefit amount will be dependent on the amount and length of your policy.
Permanent life insurance
Permanent life insurance is designed to cover you for your entire life. There are a few common types of permanent life insurance:
Whole life insurance: Has a fixed yearly premium and offers a death benefit that will be passsed on to beneficiaries upon your death, as well as a cash value investment.
The cash value is a built-in savings and investment feature that puts part of your monthly premium into an investment account that grows tax-free and guarantees a modest rate of return. You can withdraw money from the cash value account or take a loan against it.
Universal life insurance: Similar to whole life insurance, it differs in that it offers a fixed or adjustable premium, depending on what type of policy you choose. Your premium is made up of your cost of insurance (COI), as well as cash value. You must pay your COI every month, but any amount you pay over this — the cash value — is invested.
If you miss a payment with a universal life insurance policy, you may forfeit your insurance.
Guaranteed universal life insurance: This form is generally cheaper than whole life insurance and allows you to choose how long you want coverage for. As long as you make your premium payments, your policy will be in effect until the age you have chosen.
Indexed universal life insurance: With an indexed universal life insurance policy, the cash value is tied to a stock market index, like the Dow Jones Industrial Average. Some policies offer a guaranteed rate of return regardless of index performance, but the earnings are capped by your insurer.
Variable universal life insurance: With this policy, you are able to decide how the cash value is invested. Whether it's stocks, bonds, or money market accounts, you choose where the cash value goes. The value of the account fluctuates along with the market, and you, not your insurer, bear the risks if the market tanks.
Underwriting life insurance policies
Underwriting is the research insurance companies do to determine how much risk you pose and therefore how likely you are to make a claim. It affects how much you'll be charged for your policy.
Things like your age, health, and lifestyle all play a role in determining your level of risk.
Life insurance is broken down into a few categories based on whether or not your health would raise underwriting concerns.
Types of policies
Fully written
Simplified issue
Guaranteed issue
Medical exam required, plus medical questionnaire
No medical exam required but medical questionnaire used to determine health status and risk level
No medical exam or medical questionnaire
Typically cheapest life insurance policy
Most expensive life insurance, with generally low coverage
Other forms of life insurance
Additionally, there's some common forms of life insurance you may have heard of:
Joint life insurance. A policy commonly used by spouses, it pays its death benefit either after the first partner or second partner dies.
Survivorship life insurance. Joint insurance that expires once the second person dies. Intended to help surviving loved ones cover estate taxes.

Mortgage life insurance. When you die, the benefit is paid to your mortgage lender, not your family.

Accidental death and dismemberment. This insurance is limited, not very expensive, and may be used on its own or added onto another existing policy.

Final expense insurance or burial insurance. Covers only funeral and burial costs.

Credit life insurance. Pays lenders for any remaining debts after you're gone.
More: Latest articles on life insurance
Health insurance
What you need to know about health insurance
Finding the right health insurance plan for you and your family is a daunting task. With all the options and acronyms, you might find yourself asking which features you really need.
If you're looking for the best health insurance coverage, your first step should be to consider what your and your family's medical needs are. Does your health history show that you'll need more assistance in the future? Is there a family history of medical problems?
Once you've taken stock of what you and your family might require, you're ready to take the next steps in finding the best health insurance coverage.
Coverage types
When it comes to choosing the right type of health care coverage, it pays to understand what the different plans involve. Some of the most common types of health care coverage are:
1. Employer-sponsored coverage
Also commonly known as group health insurance. This is coverage you receive through your employer.
This can extend to you and your family, retired employees, even employees who have left their jobs but choose to extend their coverage by paying the premiums themselves.
Generally, the premiums for this coverage will be split between you and your employer. It usually costs less than private insurance because the insurer's risk is split across multiple members, instead of just one individual.
2. Affordable Care Act (ACA) plans
Health insurance that you enroll in for either yourself or your family. These plans are intended to make health insurance accessible to everyone and can be purchased through health insurance companies, brokers, or the federal marketplace.
3. Medicare
If you're over the age of 65, you qualify for this federal health insurance program. Certain individuals under the age of 65 with disabilities also qualify for Medicare, as do individuals with end-stage renal disease.
There are two types of Medicare that you can receive: Original Medicare or Medicare Advantage (also known as Part C)
Original Medicare
This is a pay-per-service. Medicare will pay for part of the covered service while you will pay the remainder.
With Original Medicare, you are able to visit any doctor or hospital in the U.S. so long as they accept Medicare. Original Medicare includes hospital insurance (Part A) and medical insurance (Part B). You can add drug coverage (Part D) and Supplemental Coverage (Medigap) to your Original Medicare plan.
Medicare Advantage
This plan you purchase through a private company. In most cases you must use a doctor from a network of doctors designated by the plan.
These plans include hospital and doctor care, and most also include drug coverage, vision, hearing, and dental services. Medicare can coordinate with other health insurance coverage you might have, further reducing your out-of-pocket expenses.
4. Short term health insurance
Also known as temporary health insurance, it is intended to provide coverage for gap or transitional periods in your life. For instance, if you're between jobs, short term health insurance might be ideal for you.
5. Dental coverage
Most health insurance doesn't include coverage for dental services. Typically you'll need to apply for a supplemental dental insurance plan.
6. Vision coverage
Like dental coverage, you will often have to purchase supplemental vision care insurance.
Types of plans
As you search for the best rate on health insurance, there are a few types of plans that you should be aware of.
Health maintenance organizations (HMOs)
HMOs are a form of health care coverage that has specific limitations. With an HMO, your care is typically limited to doctors that serve within a specific network. Despite this, you may still receive coverage in the case of an emergency. With a focus on wellness and prevention, HMOs provide good overall care. If you have an HMO, you may be required to live or work in the area where the HMO practices.
Preferred provider organizations (PPOs)
PPOs provide a network of health care providers that, if you use their services, you will pay less for. You are still able to use any hospital, doctor, or other provider outside of the network without a referral, but you will pay an additional fee for their services.
HMOs
Require a primary care doctor who will provide general care and refer you to specialists as required.
Primary doctor needs to be from a specific network.
Usually don't have deductibles and copays are minimal.
Generally no need to file claims personally.
Cheaper than a PPO but limited choice of doctors.
PPOs
No need to name a primary care doctor, and can see a specialist without a referral.
Can see a doctor from outside the network but will need to pay an additional fee.
Possible deductibles and usually higher copays.
Some claims will require you to do the paperwork.
More expensive than HMO but greater flexibility.
Health plan deductible categories
When searching for the best health insurance, you'll discover that many plans, including those in the Health Insurance Marketplace, have different categories. These categories are sometimes called "metal levels," as they bear the name of different precious metals: Bronze, Silver, Gold, and Platinum.
No matter what category of coverage you choose, you'll receive the same level of health care services. The difference between categories is how you and your health insurance plans will split the costs.
Costs for each level of plan vary based on individual needs, but a breakdown of what your insurer will pay versus what you pay may look something like this:
Category
Insurer Pays
You Pay
Bronze plans. Offer you low monthly premiums, but higher costs if you need care and for deductibles.
Silver plans. Offer you moderate monthly premiums with moderate costs for deductibles and if you need care.

Gold plans. Have high monthly costs but low costs if you require care and for deductibles.

Silver plans. Offer you moderate monthly premiums with moderate costs for deductibles and if you need care.

Platinum plans. The most expensive, but give you the lowest costs for care and deductibles.

How and when to purchase health insurance
If you have health insurance through your employer, Medicare, Medicaid, or the Children's Health Insurance Program (CHIP), you probably don't need to worry about applying for health insurance coverage.
If you don't have health insurance, the federal government's Marketplace can help you find the coverage you need.
For 2023, open enrollment for health insurance runs from Nov. 1, 2022 through Jan. 15, 2023.
If you apply by Dec. 15, 2022, your health coverage can begin as early as Jan. 1, 2023. It is still possible to enroll for health insurance after Jan. 15. To do so, you need to qualify for a Special Enrollment Period (SEP).
Some events that qualify for the SEP are: getting married, having or adopting a child, moving, loss of health care coverage or your household income falling below a certain amount.
You can apply for Marketplace health insurance coverage in a variety of ways, including: online, by phone, by mail, or with a certified enrollment partner.
How much does health insurance cost?
In 2022, the average cost for an individual health insurance plan is $438. This is the nationwide average for a 40-year-old individual with a silver health care plan.
The cost of health insurance varies based on a number of factors. You need to take into account what your current and future health needs are.
Take time to research what plans are available and what the prices are, as different insurance providers offer different rates based on your family's needs.
The price you pay for your health insurance will also depend on the plan that you choose. You will pay lower premiums for a bronze level plan than you will for as platinum level, but you'll pay a higher deductible.
More: Latest articles on health insurance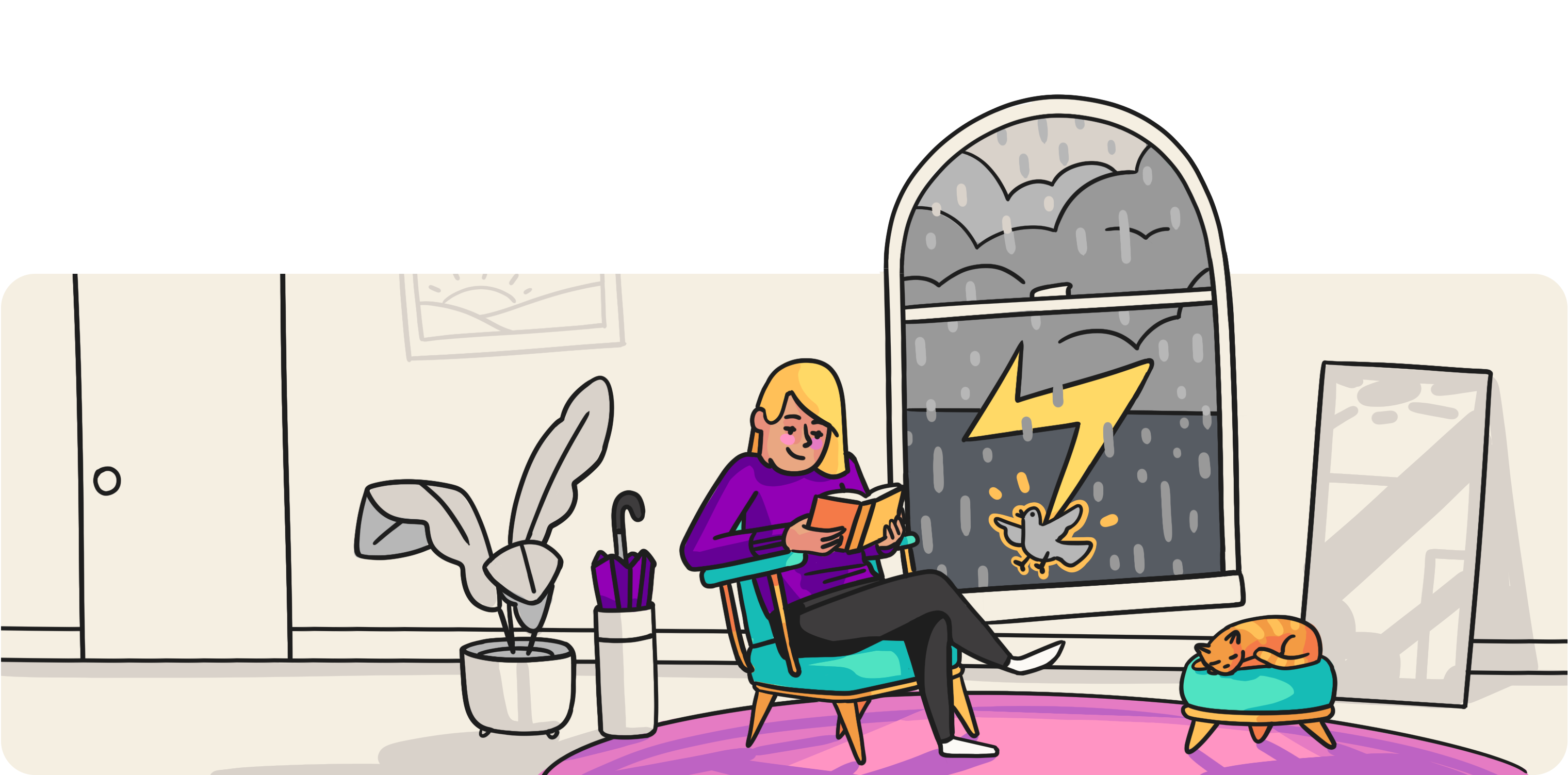 Homeowners insurance
Your home is one of the biggest financial investments you'll ever make, so protecting it against risks like damage, theft and vandalism is a no-brainer.
But home insurance premiums are on the rise. The average price of a home insurance policy in 2022 is $1,680 — nearly 40% higher than it was 12 years ago.
Knowing how home insurance works and what coverage you might require will help you when looking for the best rate on a home insurance policy.
Homeowners insurance covers your property for unexpected losses and damage from things like fire and burglary. For instance, if a tree was hit by lightning and crashed into your roof, your homeowners insurance would cover the cost of repairs (minus the deductible) in most instances.
Not everything is covered. Most standard policies do not cover things like floods or earthquakes. Instead, you have to add them on as "riders" or endorsements to your coverage.
To get the best rate on homeowners insurance, be sure to shop around and compare rates offered by various providers.
Home insurance discounts
With an increase in climate related damage, the cost of homeowners insurance is on the rise. While there are a number of factors that affect the price, such as your home's location and age, the national annual average is around $1,300 per year.
While you're probably aware of insurance savings you can get by bundling your policies or remaining a loyal customer, there are some other discounts you might qualify for.
The marriage discount. Statistically, married people file fewer claims than singles. This means that insurers may reward you a lower initial rate on a new policy or offer you a discount on an existing one.
The fortress discount. If you upgrade your home in preparation for extreme weather conditions, you could get a discount on your insurance. Things like hurricane shutters or whole-house generators are a few of the things you might consider installing.
The mortgage-free discount. Once your mortgage is paid off, not only will you save having to pay those monthly fees, but you could also save on your insurance. Insurers favor people who are able to pay off their debts and don't default on bills.
The retiree discount. If you're retired and over the age of 55, you might be eligible for a discount of up to 10% on your insurance.
The good credit discount. Your credit score affects more than simply the interest rate you get on loans. You can earn a discount of as much as 20% on your home insurance if you have a good credit score.
These are only a few of the discounts you might find. While all discounts might not be available in every state, it's worth speaking to your insurer to make sure you're getting the best rate on your home insurance.
What is not covered by homeowners insurance?
If you have an existing home insurance policy or are shopping for a new one, it's important to realize that a standard policy doesn't cover everything.
There are some common exclusions that you should be aware of. These exclusions can often be purchased as riders.
It's worth taking the time to review your policy and consider what additional coverage you need based on the location of your home and what's in it.
Flooding
Sinkholes

Earthquakes

Mold

Valuable jewelry or art

Cash kept in your house

Pool or trampoline mishaps

Termites

Sewer backups

Normal wear and tear

More: Latest articles on home insurance
What are must-have insurance policies?
Determining what your must-have insurance policies are depends on your current situation.
It's recommended that everyone have some form of health insurance, whether it's through a federal program like CHIP or Medicare, or one provided through their workplace. You don't want to be caught without insurance should any medical situation arise, as the costs can be financially crippling.
Do you drive a car? If so, auto-insurance is a must have. While collision insurance is mandatory in most states, a more comprehensive policy might be right for you.
If you rent a home, you should strongly consider getting renters, or tenants, insurance to protect your valuables. It also provides the benefit of protecting you from liability if someone is injured on your property.
While life insurance isn't a necessity, if you have people who are financially dependent on you it is recommended. A life insurance policy can help loved ones through the grieving process, a time when they'll need support.
Be sure to research the different types of insurance available, and speak with an insurance provider to find out what the right policies are for your needs.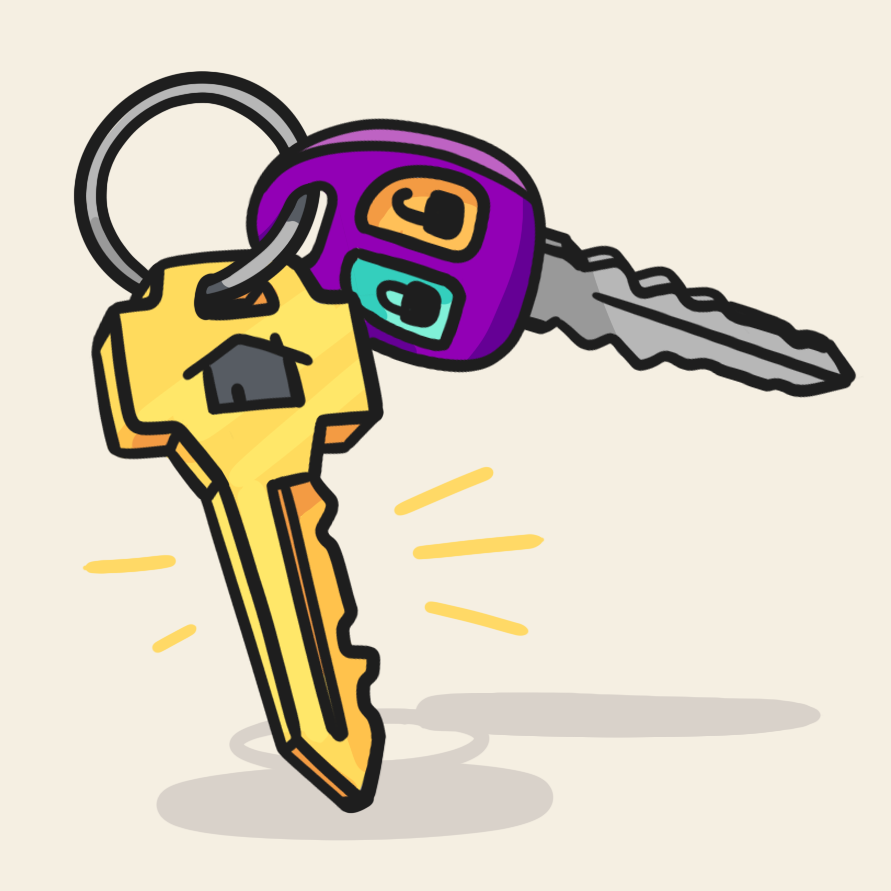 How to save on insurance costs
Cutting costs on your home, life, or auto insurance doesn't necessarily mean having to have less coverage.
There are a number of ways you might be able to save money on your policies:
Review your policies yearly. Check to see what coverage you have, and pay attention for hidden fees. You may discover some coverage you can drop.
Raise your insurance deductibles. Higher deductibles often mean lower insurance premiums.
Shop around for the best rate. You might not be getting the best possible rate on your insurance, so be sure to compare policies.
Bundle your policies. Many companies offer discounts if you bundle your home, auto, and life insurance policies.
Look for insurance discounts: Some insurance providers offer discounts based on your profession, organizations you belong to, and other factors.
These are just a few of the ways you can save money on your insurance. Be sure to speak with your insurance provider to find out what discounts you may be eligible for.
Learn more about insurance