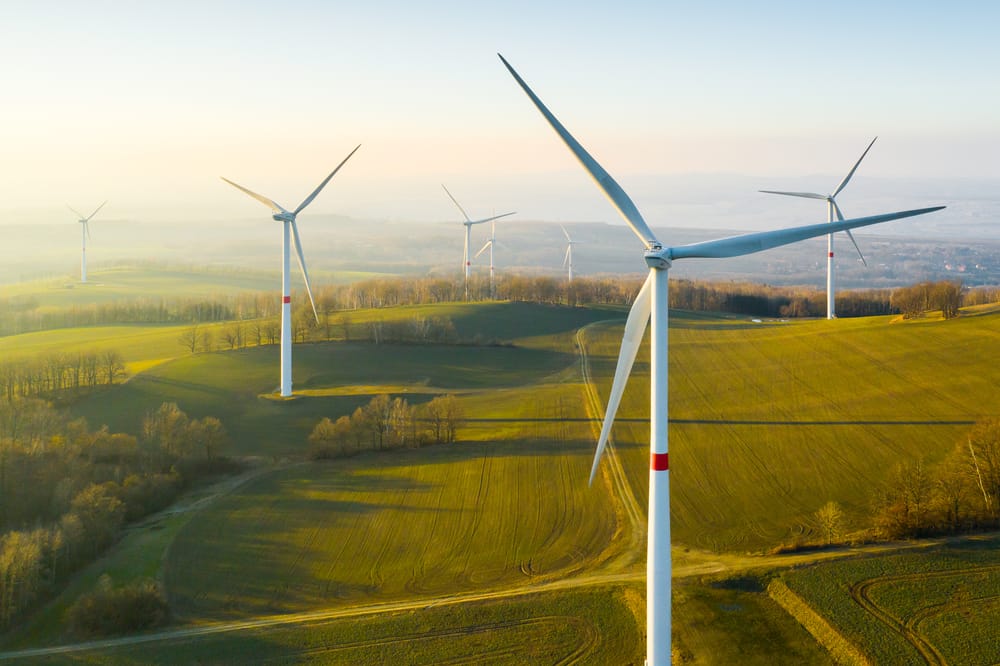 How to get started with ESG investing
Vladimka production / Shutterstock
🗓️
Updated: August 14, 2023
We adhere to strict standards of editorial integrity to help you make decisions with confidence. Please be aware that some (or all) products and services linked in this article are from our sponsors.
We adhere to strict standards of editorial integrity to help you make decisions with confidence. Please be aware that some (or all) products and services linked in this article are from our sponsors.
While it sounds like the name of a venture capital firm, ESG investing isn't a specific company or app. ESG stands for Environmental, Social, and Governance. ESG-focused investors put their money into companies they can feel good about while still earning a healthy profit.
Are you interested in learning more about ESG investing strategies and how you can better incorporate stocks with strong environmental, social, and corporate governance into your portfolio? Keep on reading to find out how it works, how to add ESG to your portfolio, and apps that offer a fast track for new ESG investors.
What is ESG?
E is for environmental: Environmental doesn't mean you invest only in companies working to clean up the environment. It means you work to include companies with strong policies around waste, climate change, resource use, and providing environmentally friendly products and services. For example, ESG investors avoid companies that create or use a lot of fossil fuels. Instead, they might focus on manufacturing companies that create recycled or recyclable products or rely on renewable energy.
S is for social: We are in a period of very strong social awareness. Investors and customers focus more and more on companies with strong policies around equal treatment and pay, sexual harassment prevention and training, ethical sourcing, and engagement in important social justice topics.
G is for governance: Governance refers to the way companies are run. Companies with strong corporate governance work to separate the chairman and CEO roles, improve transparency, include diverse leadership, and create long-term value for shareholders. As a general rule, public companies are overseen by a board of directors elected by shareholders. Those directors are charged with creating the company's governance rules that dictate how the board and executives operate.
Investment strategies related to ESG
ESG investors can buy single stocks, exchange-traded funds (ETFs) or mutual funds, or work with an investment advisor specializing in ESG.
Here's a snapshot of ESG investment strategies:
Stocks: Investment apps for stock trading make it easy to build a portfolio of ESG stocks. Research companies that meet your ESG guidelines. Then buy shares with no commissions at most brokerages. Find the best online brokerages for stock investing here.
Funds: Both mutual funds and ETFs offer plenty of options for investing in ESG businesses. For example, Aspiration offers ESG investing options. And the best part is that you can choose what you pay them in management fees. Learn more about mutual funds vs. ETFs here.
Managed portfolios: Some investment apps that handle all of your investments for you allow you the option of investing only in ESG or at least more heavily in ESG than a typical portfolio. Here are the best robo-advisors for socially responsible investing.
Highlights
Betterment
Ellevest
Aspiration
Two-factor authentification
Automated, Human Assisted
Socially responsible investing
ESG investing factors
How ESG investing is different
ESG investing strategies don't have to be all or nothing. Many people already invest in ESG and don't realize it. ESG strategy often includes an extra level of research on the ESG areas of a company before clicking the buy button.
ESG investors don't want to sacrifice gains when weighting their portfolio toward ESG companies. In fact, the opposite is often true. Studies have shown that ESG funds outperformed the broad market over the last one-, three-, five- and 10-year periods.
The difference between SRI, ESG and Impact Investing
ESG isn't alone in the world of investing in trying to make a difference. Here are two additional investment strategies that put social good in the spotlight.
Socially Responsible Investing (SRI): SRI buys companies that work to earn a financial return while also supporting positive social change.
Impact investing: With impact investing, higher net worth investors strive to make a direct difference with their investment dollars. They put a significant investment into one company or project that both makes money and helps the environment or a target group of beneficiaries.
How ESG investing reduces risk
By investing in forward-thinking companies, you may also be removing some risk from your portfolio. For example, companies with strong policies around climate change may be less susceptible to the negative impacts of climate change in the future.
And companies with good social policies are likely to build strong bases of repeat customers. They escape unflattering stories that have brought down CEOs and other leaders at some large companies.
Companies with diverse boards of directors are proven to perform better than homogenous boards made up of old white guys. Separating the CEO and chair of the board roles can remove conflicts of interest like exorbitantly high salaries and golden parachutes that don't help investors.
When you add it all up, there are plenty of good reasons to invest in ESG.
Pros and cons of ESG investing
Pros
ESG has outperformed the market over the last decade
Investments you can feel good about
Lower risk in some situation
Cons
May overlook some profitable investment opportunities
Not every company claims to be ESG is actually ESG
Requires more due diligence and research
Is ESG investing right for you?
If you made it this far, ESG investing is probably right for you. Because there are no official rules of ESG, you can incorporate ESG investments into your portfolio over time without throwing out your current investments in stocks or dramatically overhauling your investment style.
ESG investments have done well, so there's no reason to avoid putting your cash into stocks and funds that earn a profit while also making the world a better place. That's a win-win for investors, businesses, and everyone else around the world.
Read more about ethical and sustainable investing.