Why should you consider agricultural investments?
According to Our World in Data, every year 140 million people are born worldwide and 58 million die. The difference — 82 million — represents the number of people added to the population each year.
All of those people will need to eat. So more farming — be it meat, vegetables or fruit — will be necessarily to fill that need. Practically speaking, investing in farmland means owning revenue-producing real estate that's crucial to delivering a product with a steady and growing demand.
There are several other reasons that a growing number of investors are adding farmland to their portfolios. These include:
Less volatility than most other asset classes.
Low correlation with fluctuations in the stock market.
Farmland can act as an inflation hedge since the products benefit from rising consumer prices.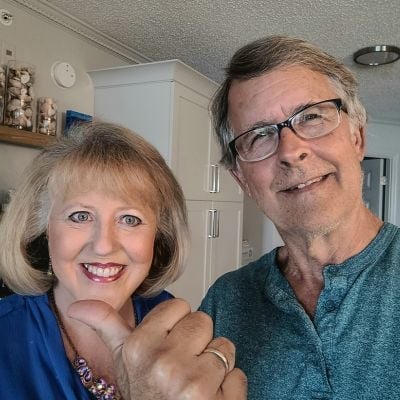 Best ways to invest in agriculture and farming
Short of donning your dungarees, jumping on a tractor and getting your hands in the dirt, there are several ways to add this asset class to your portfolio. And there's likely more options to come as a growing number of investors seek to diversify their holdings.
Publicly traded REITS
There are several real estate investment trusts (REITs) that invest solely in agriculture and farming. Two of the largest are Farmland Partners and Gladstone Land Corporation.
Farmland Partners (FPI) is the largest publicly traded farmland REIT. It leases 186,600 acres of farmland to farmers who grow vegetables, nuts and fruit. It owns land in 19 states, valued at over $1.1 billion.
Gladstone Land Corporation (LAND) owns over 109,000 acres of farmland and 45,000 acre-feet of banked water, worth $1.4 billion.
Another option is Iroquois Valley Farmland, a public non-traded REIT. It focuses on owning and operating organic farmland in the U.S. Midwest.
Trade your favorite stocks any time
Investing doesn't have to be hard. Robinhood is the only place you can trade stocks, options and ETFs 24 hours a day, 5 days a week, all still commission-free. Start building your portfolio with as little as $1.
Get Started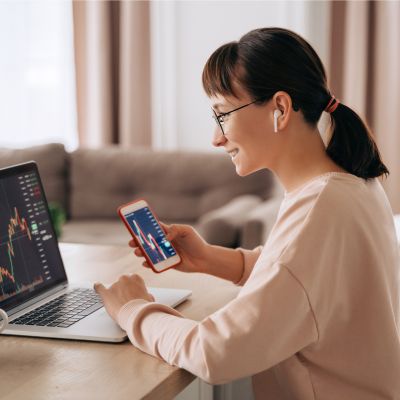 Farming & agricultural stocks
You can also invest by buying stock in a wide range of publicly traded companies involved in various facets of farming.
Some corporations own or lease farms, the larger companies being Adecoagro S.A. (AGRO) and Del Monte Products (FDP).
Several large conglomerate companies, including Dow Chemicals (DOW) and DuPont (DP), develop seeds engineered to produce high crop yields.
There are also companies that create billions of dollars in revenue by providing fertilizers to farms. These include Nutrien (NTR), Scotts Miracle-Gro Company (SMG) and Altius Minerals Corporation (ATUSF).
Farming involves the need for heavy equipment. Companies in this space include Deere & Company (DE), CNH Industrial (CNHI) and AGCO Corporation (AGCO).
And there are many companies that process the farmed crops into consumer products for our dinner tables. These include Archer Daniels Midland (ADM), Sysco Corporation (SYY) and Tyson Foods (TSN)
If you're looking to start investing in agriculture stocks, we recommend choosing a commission-free stock broker. 
Check out our list of the best online brokerages to get started.
ETFs and mutual funds
Rather than buying individual stocks, you can buy shares of mutual funds and exchange traded funds (ETF) that invest in the farming sector.
With a low investment minimum, mutual funds and ETFs help you diversify into different aspects of the farming process without buying individual stocks.
BlackRock Nutrition Fund (BGF) invests at least 70% of its total assets in stocks of companies that invest in agriculture-related services. Such services include seed development, farming, agricultural fertilizer and chemicals, and food production services including packaging, processing and distribution.
Fidelity Agricultural Productivity Fund (FARMX), a mutual fund, holds 80% of its assets in securities of agricultural productivity companies. Top holdings include Deere & Co, Nutrien, Corteva Inc, Archer Daniels Midland, and CF Industries Holdings Inc.
VanEck Vectors Agribusiness (MOO) is an ETF that holds shares of Deere & Co, Tyson Foods, Nutrien, and Archer Daniels Midland.
Commodities
You can also invest directly in farming by purchasing commodities such as soybeans, corn, wheat, coffee and livestock. Commodities trade on the Mercantile Exchanges in New York and Chicago.
Active traders often invest directly in commodities though futures. Note that not all stock brokers support commodity trading, but some do including popular names such as TD Ameritrade and Interactive Brokers.
There are also commodity ETFs that invest in agricultural products such as grain, dairy and livestock. These ETFs are less speculative than buying commodities directly. And they reduce your risk while giving you exposure to the broad commodities market.
The Invesco DB Agriculture Fund (DBA) holds $1.9 billion in assets and tracks changes in the DBIQ Diversified Agriculture Index Excess Return.
Crowdfunding platforms
There are several real estate crowdfunding platforms with varying minimum investment amounts. Most require investors to be accredited. Keep in mind that investment options close once funded, so available selections may be limited.
Further reading: Debt or equity real estate crowdfunding: Which is right for you?
Summary
Farmland may not sound like the most thrilling investment at a glance. But it's worth your consideration given its for historical performance and stability.
If you want to delve in, you have choices to invest in agriculture without buying — or betting — a farm. There are REITS, stocks of agricultural companies, ETFs, mutual funds, crowdfunding platforms and commodities.
And as the industry heats up and more investment vehicles are introduced, there will be even more fun and savvy ways to bank on American farmland.
Further reading:
Sponsored
Follow These Steps if you Want to Retire Early
Secure your financial future with a tailored plan to maximize investments, navigate taxes, and retire comfortably.
Zoe Financial is an online platform that can match you with a network of vetted fiduciary advisors who are evaluated based on their credentials, education, experience, and pricing. The best part? - there is no fee to find an advisor.