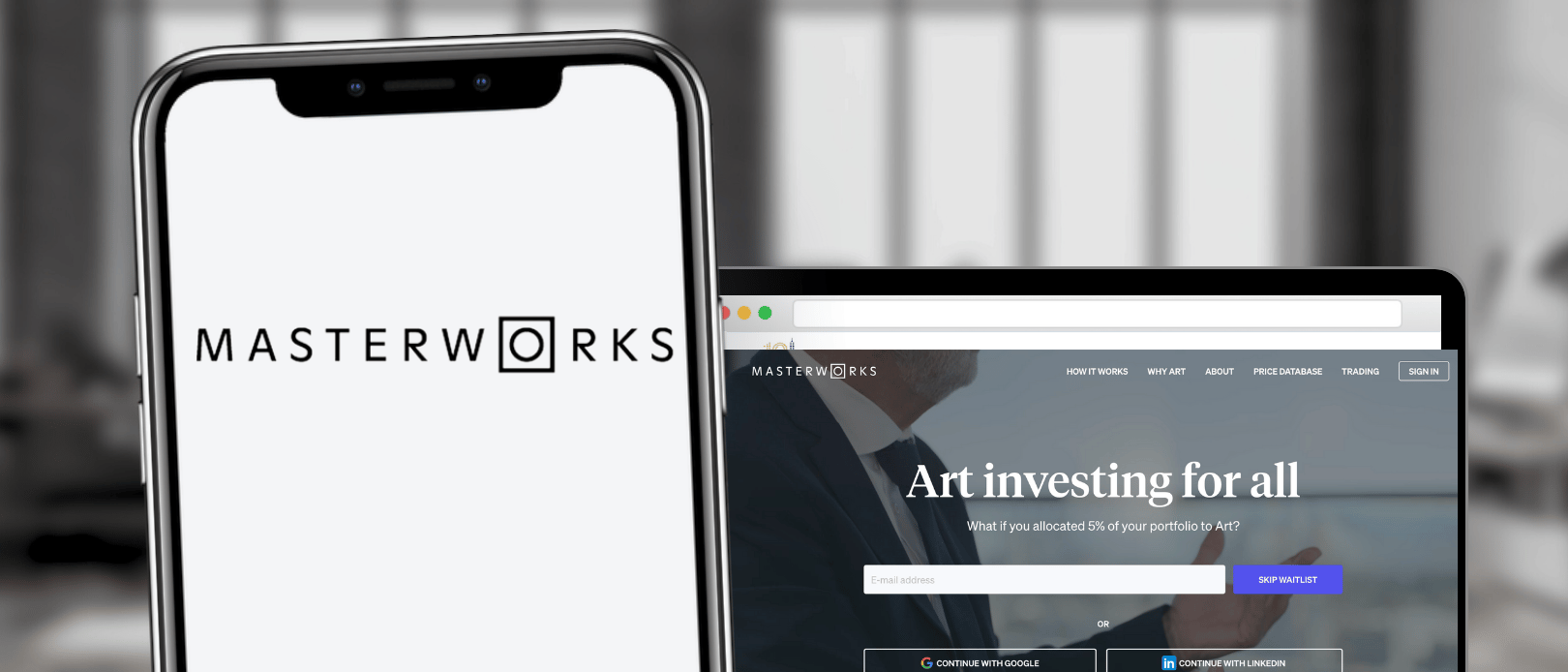 Masterworks review: Invest in fine art with only $20
Anton_Ivanov / Shutterstock
We adhere to strict standards of editorial integrity to help you make decisions with confidence. Please be aware that some (or all) products and services linked in this article are from our sponsors.
We adhere to strict standards of editorial integrity to help you make decisions with confidence. Please be aware that some (or all) products and services linked in this article are from our sponsors.
Many savvy investors know that alternative assets like real estate offer the ability to invest in portions of a property without without buying the entire thing by yourself. What if you could do the same with art?
Masterworks is an investment company that allows you to invest in fine artworks without buying the entire piece. The innovative investment platform offers an intriguing opportunity. But is it a good idea for your portfolio? In this Masterworks review, we'll take a look.
What is Masterworks?
Masterworks is an investment company that helps you buy shares of fine art. The company offers a straightforward investment product that's easy to understand and facilitates investing in the kinds of art previously available only to very wealthy investors.
As calculated by the Masterworks all art index, from 1995-2021, contemporary art prices outpaced the S&P 500 by 131%. Masterworks aims to outperform the S&P 500; but as with any investment class, there will be winners and losers.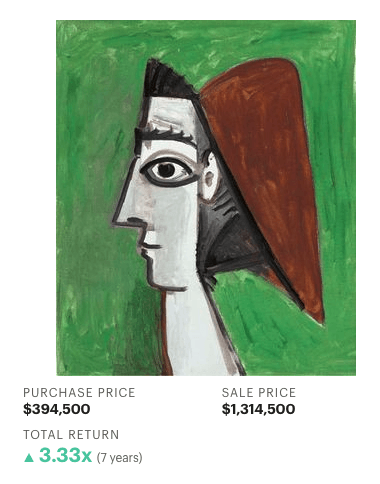 Founded in 2017, the company has been around for just a few years. But Masterworks reports that the assets are held with extreme care and insured for damage or loss.
*SEE IMPORTANT INFORMATION HERE
How do you sign up for Masterworks?
Unlike some alternative investment platforms, you don't have to be an accredited investor to start with Masterworks. Instead, you have to request an invitation and become a member, which requires a phone interview.
You might expect company as innovative as Masterworks to let you sign up completely online. But you have to make a real phone call with a human to join.
Yes, that's a tad inconvenient. But Masterworks thinks it's important to make a one-on-one connection with every single client. And you can use the Masterworks interview as a chance to ask any additional questions you might have and to go over your goals.
Masterworks minimum investment requirement
Each Masterworks share costs $20 dollars and there is a minimum investment.
How does Masterworks work?
One advantage of investing with Masterworks is that the process is quite streamlined. In fact, you can add artwork to your portfolio in just five steps.
1.

Artwork purchase: Masterworks purchases works of art from a list of artists determined by algorithms. It uses records from more than 1 million art auctions to pick top artists with proven histories of appreciation. Masterworks targets artworks where the artist demonstrates a historical 9% to 39% annual return.

2.

Creating shares: Once it purchases the art, Masterworks registers the art with the SEC and issues shares in $20 increments. No individual investor can hold more than 10% of the shares of any specific work.

3.

Holding period: Masterworks holds the artwork and may even display it in its members-only gallery in New York City.

4.

Selling artwork: Masterworks plans to sell most of the artworks in around three to 10 years.

5.

Profit splitting: When the art sells, the proceeds are divided among the pool of investors. Masterworks takes 20% of the profits as a fee.


If you want to get out early, you can sell on Masterworks secondary market. Or you can buy shares of an artwork that is being sold on the secondary market, which you can view on their website. Note that the secondary marketplace is only available to U.S. investors.
To research artists and investment prospects, members and the public can view a free database and blog on the Masterworks website.
START INVESTING WITH MASTERWORKS
Masterworks risk and return
Masterworks is a fairly new company with five years under its belt. That makes it hard to break down an exact historic performance. But according to its website, Masterworks has acquired 150+ assets at over $650 million and has seen returns of over 17%, net of fees, on seven of their eight exits.
Having a few exits makes the data a bit less reliable, but this is still a promising rate of return. To get an idea of the sorts of gains Masterworks expects, we can also look to the Artprice100 index. This index is designed to track the performance of top artists and far outpaces the S&P 500.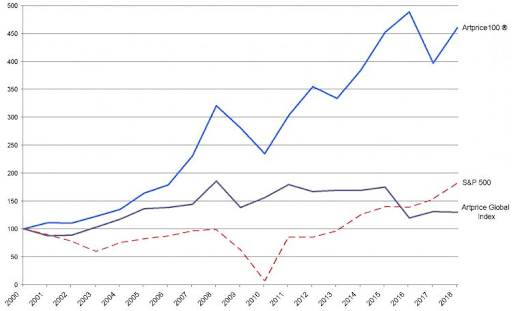 If you poke around on the Masterworks website, you can find a history of both winners and losers. Even paintings by top artists like Claude Monet and Vincent Van Gogh occasionally lose value. But gains tend to outpace losses.
We'd be more wary of Masterworks offerings by living artists, such as Banksy. Here, there is a whole additional suite of concerns. The artist could wind up in the headlines for poor behavior, which would quickly devalue previous artworks.
Art can be highly subjective as well, which makes some works harder to value. Like with stocks, bonds, and other investments, a diverse portfolio can help you manage risk. But, overall, we can think that investments in alternatives like artwork should constitute a small part of your total portfolio.
Masterworks fees
Masterworks isn't cheap. It charges both an annual account fee and a fee on the profits of any artwork sold. The annual fee is 1.5%. This fee covers things like storage, security, and insurance, among other costs.
When an artwork sells, Masterworks takes a 20% commission on the profits. This is roughly on par with what you would pay to invest with a hedge fund. That's pretty steep, but you could still come out with a decent profit if the artwork appreciates well.
START INVESTING WITH MASTERWORKS
Is Masterworks legit?
Masterworks is a legitimate alternative investing platform that makes blue-chip artwork more accessible. That said, it's a risky asset class to invest in, and Masterworks doesn't guarantee returns. It doesn't guarantee liquidity either, even with its secondary marketplace.
Who should invest with Masterworks?
Masterworks targets investors who want to diversify their portfolios away from more traditional assets like stocks, bonds, and other securities. It's also particularly appealing for investors who want to try and hedge against inflation or create some downside protection for the rest of their portfolios through alternative investments.
As an asset class, contemporary artwork also boasts strong returns. And as Masterworks frequently advertises, the top artists can regularly outperform the S&P 500 or other assets like real estate.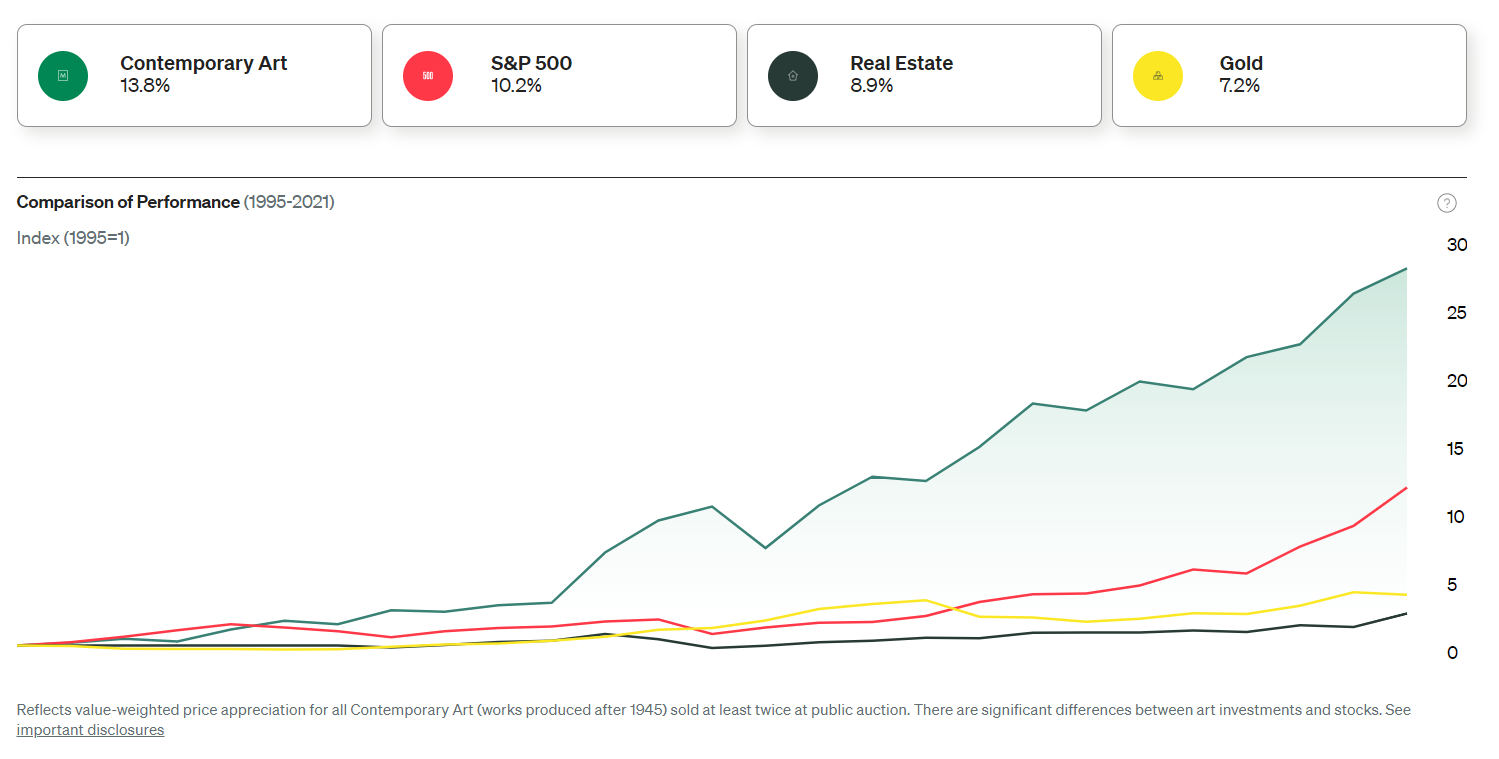 If you want to invest for regular income, Masterworks isn't the platform for you since it doesn't pay dividends. Also note that liquidity isn't guaranteed, even with the secondary marketplace for U.S. investors.
Overall, Masterworks is an excellent platform if you want to add artwork to your portfolio. And the potential to outperform the market is there, albeit not guaranteed.
How to contact Masterworks
You can contact Masterworks support by emailing support@masterworks.io or by calling 203-518-5172 between 9 a.m. and 6 p.m. Eastern Time.
Best alternatives
Unless you're a millionaire, it's basically impossible to buy blue-chip artwork on your own. Artwork investing platforms like Masterworks help make this asset class far more accessible. But there are several other platforms you can also consider.
For example, YieldStreet has a variety of investment opportunities, including artwork, real estate, and private equity. Most deals are open to accredited investors, although its flagship fund is available to everyone and has a $2,500 investing minimum.
Collectible-investing platforms like Rally Rd also offer artwork, alongside asset classes like luxury cars, rare comic books, wine, and even non-fungible tokens (NFTs). Like Masterworks, it allows fractional share investing with shares starting as low as $1.
We still think Masterworks is the leading platform for investing in artwork, especially with how easy it is to use and the low investing requirements. But consider all your options as well as your risk tolerance before dabbling in artwork.
Masterworks pros and cons
Pros
Solid returns on the investments that it has exited so far
Expert research: institutions like Citi use Masterworks research to analyze art performance
Access art market data through Masterworks' "Price Database" to help you learn
Masterworks handles the entire process of finding, purchasing and storing artwork
Now supports a mobile app
Offers early liquidity through a secondary market
Cons
Fine art does not have an income stream, so you should only invest thinking about capital appreciation
If you don't rely on Masterworks secondary market, it could take them between 3-10 years to sell a painting
Hedge-fund like fees (although their net annualized returns are after taking out their fees)
Limited historical data to evaluate as less than 10 investments have been exited
Conclusion
Masterworks does not have specific minimum investment amounts. Minimums vary depending on the specific investment offerings available at the time of investment. While there are certainly some opportunities for improvement, it offers an opportunity to diversify into alternative investments without a seven-figure net worth.
That said, Masterworks is best suited for those who can afford to lose all or a portion of their investment. Art buyers can be fickle, and there's no guarantee you will make money even with a "blue-chip" artist. If you are looking for alternative investments to get out of the stock market and other traditional assets, Masterworks could be fun but risky addition.
START INVESTING WITH MASTERWORKS