What is a CD account?
A certificate of deposit (CD) is a low-risk savings account that offers a higher interest rate that a traditional savings account. A CD account is a fixed-term investment. Money invested in a CD account is held, earning interest, until the term expires. A CD account can be accessed, if needed, but withdrawals could result in a penalty.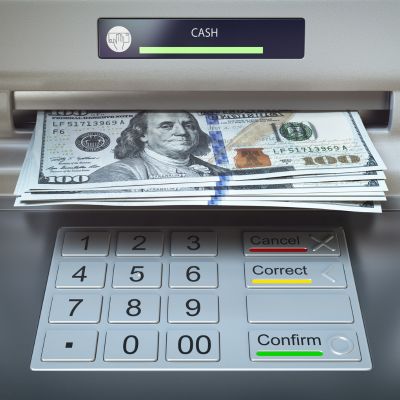 Don't let your money idle in low-interest accounts! Savvy savers are earning up to 10x more interest by keeping their hard-earned cash in a high-yield savings account. Find some of the best options here.
Get Started
Are CDs a good investment?
Like all savings tools, there is a lot to consider when it comes to selecting the best option to meet your unique needs. Your risk tolerance, short and long-term goals, and current lifestyle and needs, all play a factor in deciding how and where to invest your money.
Are CDs safe?
Yes, CD investments up to $250,000 are safe if they are held with a bank insured by FDIC or a credit union insured by NCUA. In today's high interest rate environment, buying CDs is a great way to earn high interest while keeping your principal secure.
Pros of investing in CDs
Certificates of deposit had been paying very low rates for years, but that has changed in 2023.
Competitive interest rates
CD rates have historically increased when the Federal Reserve raises its key policy rate — something officials have already done multiple times over the last year. Many CDs are offering an APY well above 5% right now.
So instead of just being a more lucrative alternative to savings accounts or even high-yield savings accounts, CDs are looking more attractive when compared to other kinds of investments, too.
CD investments come in varying term terms and interest rates, so you can use them to suit your savings strategy. You can find CDs ranging from as short as four months to as long as five years.
What's more, CDs are a safe place to keep cash. You can put up to $250,000 in CDs and will never lose that money as long as your account is with a bank insured by FDIC or a credit union insured by NCUA.
Cons of investing in CDs
While certificates of deposit are becoming more profitable this year, that still doesn't make them a potent tool for growing your money.
May not keep up with inflation
Locking your money in a CD with a 2% interest rate won't really make you wealthier, especially when the Federal Reserve is projecting a 3.4% inflation rate for 2023.
You can also lose money if you need to withdraw your money early. The rules vary, but generally you'll have to pay a penalty equal to a chunk of your interest.
For example, if you close out a one-year CD early, you could say goodbye to six months' worth of interest. If you've had the CD for only two months, the penalty would eat into your original deposit amount. The early withdrawal penalty for a five-year CD might be a full year of interest.
If a financial emergency comes along and you need to get at your money, tapping your CDs could be costly.
Another risk is that interest rates keep rising while you've got your money locked up, and your savings will miss out on the opportunity to earn better returns elsewhere. That said, there are ways to mitigate that risk.
Best CD rates (short-term) - 2023
| Bank / Institution | Term length | Minimum deposit | APY | Offer updated on |
| --- | --- | --- | --- | --- |
| CIT Bank | 11 months | $1,000 | 4.90% | 8/31/2023 |
| Quontic | 1 year | $500 | 5.30% | 7/12/2023 |
| Quontic | 6 months | $500 | 3.75% | 2/8/2023 |
| The State Exchange Bank | 9 months | $1 | 3.50% | 2/1/2023 |
| The State Exchange Bank | 7 months | $1 | 3.00% | 2/1/2023 |
| The State Exchange Bank | 4 months | $1 | 3.00% | 2/1/2023 |
| SkyOne Federal Credit Union | 1 year | $1 | 2.85% | 2/1/2023 |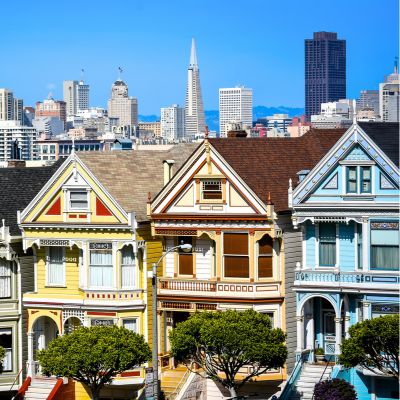 Believe it or not, you don't need millions, or even hundreds of thousands to invest in real estate. Arrived is an online platform where you can invest in shares of rental homes and vacation rentals without the headaches of being a landlord.
Learn More
Are CD rates moving up or down in 2023?
CD rates have been trending up in 2023, and the best CD rates are above average today.
Best 1-year CD rates
The average APY on a one-year CD was 1.76% as of Sept. 18, 2023, according to the FDIC.
In comparison, just a year ago in September 2022, the average APY for a one-year CD was a mere 0.60%.
Best 5-year CD rates
The average APY on a five-year CD was 1.38% as of Sept. 18, 2023, according to the FDIC.
In comparison, just a year ago in September 2022, the average APY for a one-year CD was a mere 0.74%.
More: Will CD rates continue to rise in 2023?
Use a CD ladder strategy
A CD ladder is a strategy that allows you to take advantage of higher rates.
You simply divide your investment across multiple CDs with different maturities so that every year you have CDs that are maturing.
This way, you can enjoy the higher initial interest rates from longer-term CDs and also have regular opportunities to invest in new CDs at even better rates.
Types of CDs
In addition to traditional, fixed-rate CD products, there are other types of CDs you can buy.
Liquid CDs allow you to make withdrawals more easily and without financial penalty.
Variable CDs have interest rates that rise or fall according to some benchmark, like the Consumer Price Index, the prime rate or the performance of the S&P 500.
Bump-up CDs allow you to take advantage of rising rates with a limited number of boosts to your interest during the term. To get that flexibility, you may have to accept a lower interest rate when you open these kinds of accounts.
CDs vs. other types of investments
Bonds vs. CDs
When considering bonds vs. CDs it's important to understand that, while they are both low-risk investments, there are some key differences.
CDs are typically locked in for a long period of time, and that provides the benefit of a higher interest rate than a bond. The interest rate attached to your CDs rises with interest rate increases. CDs are funded by a lender, and are guaranteed by the FDIC, up to $250,000.
Bonds, on the other hand, are issued by the government or a corporation. Bonds act as a loan that you are giving a borrower, and in return, you are paid back in the form of fixed-rate interest payments over the course of the loan. Like CDs, bonds are locked in for a period of time and accrue interest. Unlike CDs, however, interest rate increases result in a decrease in the bond price. So, while bonds provide a steadier stream of income from the investment, the total return could be lower based on market conditions at the end of the term.
CDs vs. money market
Money market funds are similar to mutual funds - they pool investments from multiple people to invest in a basket of securities. These are short-term investments into debt securities such as treasury bills and commercial paper. These are high-quality, short-term investments that are secure, but provide lower interests than a CD.
CDs are locked in for a longer period of time than money market funds, and get their security from a guaranteed interest return. Both are low-risk investments. Your short and long-term financial needs and goals will help determine which option makes the most sense for you.
High-yield savings vs. CDs
When it comes to CDs vs high-yield savings, you have to weigh the flexibility of easily accessible funds against a higher available interest rate.
A high-yield savings account is similar to a traditional savings account, in that you can put money in and take it out with relative ease. The key difference between them is that the balance of your account accrues a much higher interest rate (upwards of 10 times higher), but your transactions may be limited and inflation can hit your bottom line.
The rate of return on a high-yield savings account is based on APY. You risk losing money if the inflation rate is higher than the APY of your account. That makes high-yield savings accounts a good option for shorter-term investments.
In comparison, CDs have a fixed interest rate that is predictable and higher than a high-yield savings account. But, CDs have less flexibility than a high-yield savings account because your money is locked in, potentially making them a better long-term investment.
How does a bank CD work?
While CDs have their drawbacks, they can still earn a place in the portfolios of risk-averse investors who want to keep their money safe while maintaining more of its purchasing power.
The payout from a long-term CD can be enticing, but you may have to lock your money away for a long time.
For example, Quontic offers a 3.75% APY on their six-month CD, but if you're willing to invest in a CD with a longer term, they offer 5.30% APY on their 12-month CD.
Opening a CD can be as simple as visiting your nearest bank or credit union. Smaller, local banks or credit unions will often give you better rates than the big national institutions, and online-only banks can offer great deals because of their lower expenses.
When comparing CDs online, look for a minimum deposit that you can manage, although some banks have CDs with no minimum opening requirements.
You'll want to look for the best rates and find CDs at your sweet spot, with a good yield and a term that's doable. Think about your current savings goal: How long can you afford to lock away your money?
Putting cash out of reach for months or years will be a non-starter for some people — but if you have money that you never touch languishing in a low-rate savings account, CDs might be a worthwhile investment.
More: Keep your savings safe. Get the best CD rates from CIT Bank
Sponsored
A High-Yield Savings Account Is The Easiest Way To Make Passive Income In 2023
High-yield savings accounts are a great way to generate high interest and inflation-proof your savings over time. This option ensures your cash is at the ready when you need it, without forfeiting growth to do so.
You could earn 10x more interest by keeping your hard-earned cash in a high-yield savings account. Find some of the best options here.