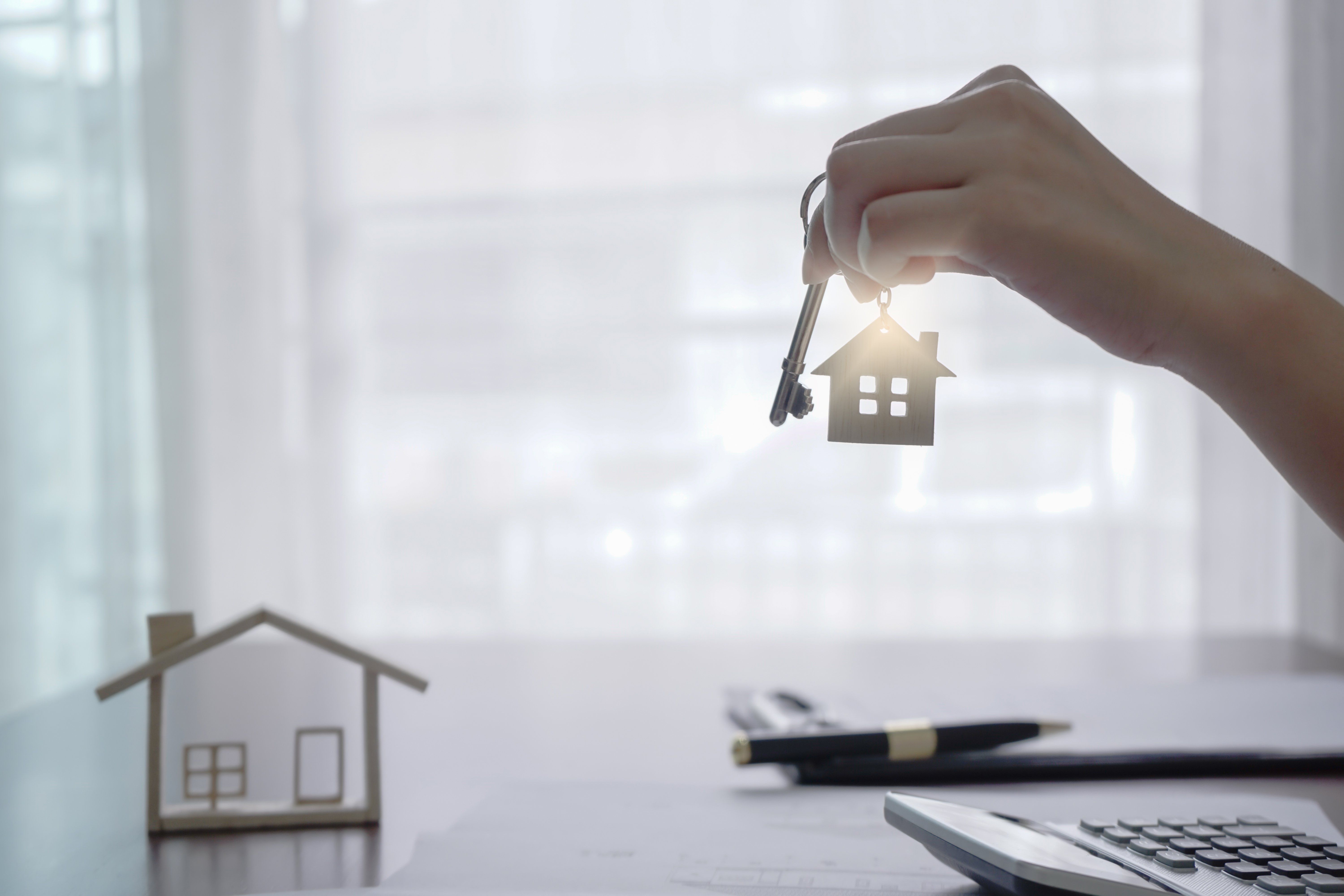 Best Fundrise alternatives: Start investing in real estate
🗓️
Updated: July 26, 2023
We adhere to strict standards of editorial integrity to help you make decisions with confidence. Please be aware that some (or all) products and services linked in this article are from our sponsors.
We adhere to strict standards of editorial integrity to help you make decisions with confidence. Please be aware that some (or all) products and services linked in this article are from our sponsors.
If you want to invest in real estate without much capital, Fundrise is one of your best options. This crowdfunding platform only takes $10 to get started. And with low and simple fees, it's a popular choice for good reason.
However, Fundrise is one of many crowdfunding companies out there. And depending on your investing goals, desired returns, and capital, some companies might be superior.
That's why we're outlining the best Fundrise alternatives you can use to diversify your portfolio with real estate. Some are open to accredited investors while others are open to everyone, so there's an option for every investor.
The best Fundrise alternatives for real estate investing
Real estate crowdfunding companies have been growing in number and popularity within the last few years. And this is great news since it makes investing in real estate much simpler, and, in many cases, less risky than buying individual properties yourself.
We think Fundrise is one of the best crowdfunding companies out there. But if you're looking for other options, the following alternatives are an excellent starting point.
If you want to invest in real estate for steady dividend income, Streitwise is an excellent alternative to Fundrise. With over 8% in annual dividends for the last 20 quarters, it has a strong track record. Plus, Streitwise has offerings for accredited and non-accredited investors alike and has a $5,000 investing minimum.
Like Fundrise and other platforms, Streitwise focuses on commercial REITs that are equity-based investments. There's currently one REIT offering at the time of writing that targets 8% to 9% annual dividends.
For fees, Streitwise charges 2% on an annual basis. This is more expensive than Fundrise, but Streitwise prioritizes high, stable quarterly dividend payments. Dividends quoted are also net of fees.
Get started with Streitwise | Streitwise review
Most Fundrise alternatives rely on equity-based investments to generate returns for shareholders. This typically means a long-term investment period and sometimes higher capital requirements.
In contrast, Groundfloor specializes in debt-based real estate investing. As a member, you help fund real estate development projects. You only need $10 to fund a loan, and loans on the Groundfloor marketplace include information about the project, timeframe, and target returns.
If you want short-term investments, Groundfloor is a better option than most companies like Fundrise. It's seen 10.5% average annual returns to date. And investors don't pay fees since borrowers cover all the costs.
Just note that debt-investing can carry more risk than equity-investing in real estate. If borrowers go bankrupt or have a project fail, it's unlikely you can recover all your money. However, the $10 minimum means you can diversify your loan portfolio to reduce risk.
Get started with Groundfloor | Groundfloor review
Another popular option for investors to access commercial real estate is RealtyMogul. RealtyMogul offers REITs and direct deals to its members. REITs are excellent for diversification, while direct deals let you invest for more specific goals, like dividend income or property appreciation.
There's a $25,000 minimum for most RealtyMogul investments. However, its REITs have a $5,000 minimum and are also open to non-accredited investors.
Average returns vary depending on the project you invest in. For example, RealtyMogul's Income REIT has returned 6-8% annually on average but 14.8% over the last 12 months. For fees, RealtyMogul charges 1% to 1.25% annually for most investments.
Get started with RealtyMogul | RealtyMogul review
Out of all the Fundrise alternatives out there, Yieldstreet is the most diverse. This company provides investors with access to numerous alternative asset classes. This includes real estate but also investments like art, cryptocurrencies, and short-term notes.
What's appealing about Yieldstreet is that you can invest in its Prism Fund with $2,500. This fund is a fixed-income portfolio of numerous asset classes like fine art, real estate, and consumer goods. Non-accredited investors can invest in the Prism Fund, but you need accreditation to invest in individual offerings.
In terms of real estate, Yieldstreet also has numerous opportunities, including a Growth and Income REIT. These REITs have a $5,000 investing minimum, and you can also invest in direct real estate deals. According to Yieldstreet, its real estate offerings have seen a 9.96% net annualized return (IRR) since inception.
For fees, Yieldstreet charges around 2% to 2.5% in annual management fees depending on the deal. Target returns advertised are net of fees.
Get started with Yieldstreet | Yieldstreet review
Many Fundrise alternatives specialize in commercial real estate and use a crowdfunding model. But what if you want to add single-family homes to your real estate portfolio?
That's where companies like Roofstock come in. The platform helps you find and invest in available rental properties. There are also portfolios of multiple homes if you're really looking to get into the landlord business.
Roofstock also provides plenty of listing information, including a neighborhood score and average annualized returns. You can even view floor plans and take a 3D tour plus review title reports and insurance quotes. And you get access to current lease and tenant details plus payment history information.
Properties must pass Roofstock's inspection before being listed. You can also opt for Roofstock's property management service if you want to keep things passive.
There's technically no minimum investment requirement. However, cash or financing deals will have various requirements depending on the property. For fess, Roofstock charges 0.50% or $500 depending on which is higher when you accept a deal.
Get started with Roofstock | Roofstock review
One of Fundrise's main advantages is that it has a low investing minimum. DiversyFund is similar and only requires $500 to start investing in its commercial REIT. It's also open to non-accredited investors like Fundrise and is one of the company's closest competitors.
The main difference between Fundrise and DiversyFund is that DiversyFund uses a completely value-add approach. This means it acquires real estate complexes, invests in improvements, and generates returns through both rental income and property appreciation.
The catch is DiversfyFund pays out investors at the end of the crowdfunding term, which is typically five years. In contrast, Fundrise pays quarterly dividends. However, DiversyFund has shown strong returns in its early days, averaging over 15% returns in 2017 and 2018. It charges 2% in annual management fees for its current REIT offering.
We generally prefer Fundrise since it has more offerings and flexibility. You can read our post on Fundrise vs. DiversyFund for the complete breakdown.
Get started with DiversfyFund | DiversyFund review
PeerStreet is another popular company like Fundrise that specializes in debt investing. The platform connects you to nationwide private lenders and brokers who specialize in real estate development. As a member, you can browse a marketplace of investments, each with different yields, loan terms, and loan-to-value (LTV) ratios.
There's a $1,000 investing minimum and you must be an accredited investor. What's interesting about PeerStreet is that you can also enable automated investing to reserve your spot in investments that meet your criteria as soon as they go live. And PeerStreet publishes deals every day, so the marketplace is very active.
You get paid with monthly interest in your account. Loan terms are also available for 1 to 36 months, offering short-term investment opportunities.
Returns range from 6% to 12% annually depending on the risk profile of an investment and other factors. The company charges 1% in annual management fees.
Again, investing in debt carries risk since borrowers can fall behind on payments or default. So, consider debt investing carefully and diversify your debt portfolio across multiple loans if possible to reduce risk.
Get started with PeerStreet | PeerStreet review
If you want to add an alternative asset class to your portfolio, AcreTrader is one Fundrise alternative worth considering. This company lets accredited investors buy shares of farmland, providing a stable alternative to commercial real estate.
Farmland also generates returns in two ways: through potential appreciation and annual cash rental payments from farmers. According to AcreTrader, its target annual IRR is 7% to 9%, and it pays dividends out every December.
There's a $10,000 investing minimum, although some deals require $15,000 to $25,000 or more to join. AcreTrader divides farmland into shares that represent 1/10th of an acre. Most opportunities have a 5 to 10 year holding period. There's also a secondary marketplace where you can sell shares like you can with Fundrise.
In terms of fees, AcreTrader charges 0.75% in annual management fees. Overall, it's a highly illiquid investment, but it offers the potential of steady cash flow and appreciation.
Get Started With AcreTrader | AcreTrader Review
As one of the newer players in the real estate crowdfunding space, Arrived Homes doesn't have an extensive track record. But the company lets you invest in rental properties with just $100, letting you earn steady passive income from rental payments.
You don't have to be an accredited investor. And the $100 requirement makes Arrived Homes and excellent way to invest in real estate with little money. Investors can also benefit from property appreciation alongside monthly rental payments.
Arrived Homes hasn't sold off properties yet, so it doesn't have data on average returns from appreciation. But in terms of annual dividend payments, it's averaged 3.2% to 7.2% since its inception in 2019. In total, Arrived Homes estimated 9.3% to 13.3% annual average returns when factoring in appreciation.
The company charges a one-time sourcing fee and annual asset management fees that vary by property. This annual fee is generally around 1% which is the same as Fundrise.
Get started with Arrived Homes
How to choose the best Fundrise alternative
With so many Fundrise competitors out there, it can feel overwhelming when making your choice.
However, there are several factors we considered when coming up with our list of the best Fundrise alternatives. You can also consider these factors when weighing the pros and cons of each platform:
Investing minimum
Fundrise is one of our favorite crowdfunding platforms because you only need $10 to invest. But other top options if you're investing with little money include Groundfloor, Arrived Homes, and DiversfyFund.
Accreditation requirement
Platforms like Yieldstreet mostly cater to accredited investors and only have a few funds for non-accredited investors. To become an accredited investor, you must:
Have a net worth of at least $1 million alone or together with a spouse (excluding the value of your primary residence.)
Earned income that exceeds $200,000 (or $300,000 with a spouse) in the prior two years and expect the same for this year.
Again, crowdfunding platforms are increasingly adding REITs for non-accredited investors. But consider this requirement when looking through our list of the best Fundrise alternatives.
Holding period and liquidity
With Fundrise, you can sell shares early on a secondary marketplace. You pay a 1% penalty if you sell before five years and no fees if you've held shares longer. This helps improve liquidity for an asset class that's typically highly illiquid.
Holding periods and secondary marketplaces are one area where Fundrise alternatives differ greatly. For example, companies like DiversyFund lock you in for around five years. In contrast, platforms like AcreTrader have secondary marketplaces where you can try to sell shares.
That said, real estate is still fairly illiquid, even with secondary marketplaces. More liquid investment options include stocks, exchange-traded funds, and cryptocurrency in many cases.
Payout schedule
With Fundrise, you get paid quarterly dividends. You can reinvest dividends into more shares or cash out. This flexibility is another reason Fundrise is a market leader.
Consider what payout schedule your crowdfunding platform of choice has. If you want fixed-income, options like Arrived Homes and PeerStreet that pay investors monthly could be for you. But if you don't mind waiting for a lump-sum payment or annual payments, other options are viable.
Risk
Like other asset classes, it's important to understand your risk tolerance when investing in real estate.
Crowdfunding companies help reduce risk by offering REITs, so you get exposure to a variety of real estate properties. But if you go down the debt-investing path with companies like Groundfloor and PeerStreet, you're taking on more risk. And investing in individual deals on platforms like RealtyMogul can also carry more risk.
Granted, more risk can mean higher returns. But it's important to think about what level of risk you're comfortable with.
The bottom line
Thanks to crowdfunding platforms, you don't need to have hundreds of thousands of dollars to invest in real estate. And you now have the flexibility to choose between commercial, residential, and debt-based investments.
Between Fundrise and the other companies in the space, you also have lots of options to choose from. You can also diversify your portfolio by using multiple crowdfunding companies if you want to dabble in different types of funds.