15. Pizza Your go-to pepperoni-and-cheese pie might not be the fantastic deal you think it is — even when it tastes unbelievably good.
According to a study by PlateIQ, a regular meat pizza cost about $1.90 to make, but sold for around $14 as of 2017 — that's a 636% markup. A regular margherita pizza cost about $1.77 to produce but you'd probably pay $12 when you ordered one at a restaurant.
This price analysis doesn't factor in the cost of labor — few of us have the time at home to knead some pizza dough and build our own pies from scratch — but it's still a considerable difference.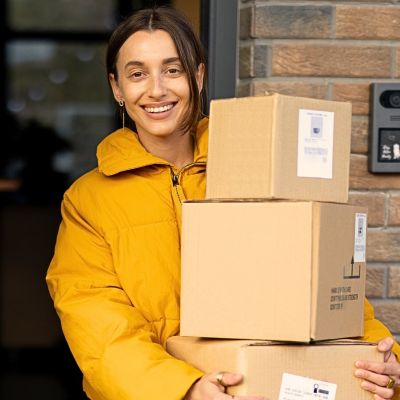 Capital One Shopping's browser add-on automatically applies coupon codes as you shop online. It's absolutely free – plus it takes only two clicks to install. Add the Capital One Shopping browser extension today and start earning discounts of up to 50% on the things you already buy.
Install for Free
14. Burritos Take a moment to reconsider before hitting up your local Chipotle — even a simple burrito could be costing you.
A regular burrito with carnitas, regular rice, shredded cheddar, sour cream and refried beans has a 376% markup, even without accounting for extra toppings. Meanwhile, the deluxe version with grilled tri-tip steak, crema, black beans, cilantro rice, onion and tomato has a 158% markup.
You'll shell even more out to add some guac.
13. Guacamole Boomers have claimed for years that the highly-coveted avocado has put a massive dent in millennials' savings.
While that may or may not be true, adding a bit of guac to your burrito at a restaurant means a 285% markup on the cost of the chunky dip.
MarketWatch said it only cost restaurants 52 cents to put guacamole in your burrito, but you'd have to fork over nearly $2 more to add it to your Chipotle order (unless, of course, it's being substituted for meat) as of 2017.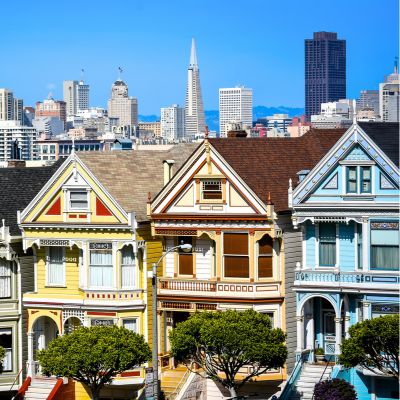 Believe it or not, you don't need millions, or even hundreds of thousands to invest in real estate. Arrived is an online platform where you can invest in shares of rental homes and vacation rentals without the headaches of being a landlord.
Learn More
12. Wedge salad It's no small secret that there's little nutritional value in iceberg lettuce — it's got a high water content but just 1 gram of fiber.
"It's marked up at least 20 times," Peter Chastain, the executive chef and owner of California's Prima Ristorante told Reader's Digest.
Don't make the mistake of ordering a wedge salad at a restaurant. If you're trying to eat healthy, just know you'll pay more for the dressing and bacon than you will for your leafy greens.
11. Eggs Whether you prefer them scrambled or soft-boiled, you'll pay much more for eggs at a restaurant than you would at the grocery store.
A Denver omelette with ham, Monterey Jack cheese, red bell pepper and onion, for example, has a 566% markup, according to PlateIQ. Can we get a price of one at a popular restaurant in the US?
Just buy yourself some eggs — a one-dozen carton is usually priced at less than $2 — and whip yourself up a delicious and affordable meal for home.
10. Soda Even if you don't drink alcohol, we wouldn't recommend you substitute it with a Sprite or Pepsi at a restaurant instead.
Swagbucks says there's a whopping 1,150% markup for soda at a restaurant. That's a huge difference, especially when you can save some money by purchasing your pop in bulk at the store.
A 12-pack of Coca Cola cans, for example, costs around $6 at Walmart.com — around 50 cents per can — but you will pay a dollar for a small cup at McDonald's.
9. Pancakes There's nothing like a good stack of buttery pancakes, glazed with some delicious maple syrup, at IHOP's, right?
You'll pay around $7 for a short stack of pancakes (three pancakes) at the popular breakfast diner, when a box of Pearl Milling Company's pancake mix costs under $3 at Walmart.com — the mix also makes around 40 pancakes.
Food magazine Mashed also says it costs restaurants less than $1 to make pancakes with flour, sugar, milk and butter, but you might find yourself paying 10 times that much for a short stack.
8. Coffee We all know that we could probably save a heck ton of money from brewing our own coffee at home rather than hitting up that Starbucks down the street — but how much exactly is the difference?
Financial advice site NextAdvisor reported in Aug. 2021 that you could be saving between $1,000 to $2,000 a year by cutting back on your Starbucks habit.
And Swagbucks says there's a 300% markup when you buy your coffee on the go — and a drink whipped up by your barista could cost less than 50 cents if you made it at home.
7. Extra cheese Maybe you should try sneaking a Kraft Single in your pocket the next time you head to your local burger joint, instead of requesting cheese in your order.
Swagbucks says there's a 500% markup when you add cheese to your meal at a restaurant — so, unless there's already cheese included in the menu item, don't bother with it.
Inc. magazine also reported in 2018 that Burger King charges 50 cents for cheese, even though a 24-pack of Kraft Singles currently sells on Walmart.com for less than $4 (or, $0.16 per slice).
6. Champagne and wine There's a markup of up to 400% for when you purchase champagne or wine at a restaurant — and Swagbucks says you'll often pay the same amount for a glass as the restaurant would have for the entire bottle.
Sommelier Mark Oldman writes in his book How to Drink Like a Billionaire that a bottle of wine purchased for $15 wholesale could be offered at a restaurant for around $75 to cover the costs of things like wages, glassware, inventory and rent.
He also recommends diners compare the price of the bottle with the price of a glass before placing their order — a typical bottle holds five five-ounce servings, so he suggests dividing the cost of the bottle by five.
5. Burgers How much do you really want to dish out for some basic pub grub? Even if you're getting fries on the side.
Your average burger with beef, lettuce, onion, tomato and the usual condiments gets marked up by around 384%, says PlateIQ. The study broke down the cost of the burger ingredients, which added up to around $1.86, but noted you could be paying $9 when you order the meal at a restaurant.
If you're grabbing a burger at a fast food joint, Look out for the combo deals to save a little money.
4. Beer You might enjoy kicking it back with a couple of beers with your buds — but watch out for the price of a Budweiser at the restaurant.
Domestic beers can get marked up by 694% at a restaurant, when a 30-pack at the store might cost you under $25, or around $0.80 a bottle.
The Motley Fool says the general rule of thumb is that the cost of the drink for the restaurant should be between 20% and 30% of the price the establishment charges a customer. So, for example, if Buffalo Wild Wings paid $1 for a single, 12-ounce serving of beer, then it should charge diners between $3.33 and $5 for that drink.
3. Cocktails Most of us tend to order a cocktail at the restaurant — the fancier-looking it is (re: more expensive), the better for a photo on your Instagram story, right?
Like beer and wines, cocktails get a hefty markup as well. But this time, establishments also have to factor in the costs of other ingredients that go into making the drink, like fruits, soda and juice.
Depending on how much alcohol goes into the drink and how labor-intensive it is to mix it, cocktails at restaurants can face a markup of anywhere between 500 to 800%.
2. Soup A bowl of creamy French onion might cost you $5 at Applebee's, but it's not the steal you think it is.
Restaurant consultant Linda Lipsky told the National Restaurant Association in 2015 that "A soup could cost as little as 18 cents per serving to make." But restaurants generally charge their patrons far more on the menu.
Plus, some establishments may even purchase pre-made varieties instead of making their own soup from scratch. You might as well just purchase a tin of Campbell's at the grocer's for under $2.
1. Some pizza toppings It's probably better to stick to a regular pizza than ask for more meat and veggies to customize your order.
PlateIQ says there's a 525% markup for adding meat and vegetables to your pizza.
For example, customizing your pepperoni pizza at Little Caesar's with bits of bacon or green pepper slices ups the price by over $2, when purchasing an entire pound of bacon at Walmart.com would cost you just $4 and a whole green pepper is priced at around $0.78.
Sponsored
Kiss Your Credit Card Debt Goodbye
Millions of Americans are struggling to crawl out of debt in the face of record-high interest rates. A personal loan offers lower interest rates and fixed payments, making it a smart choice to consolidate high-interest credit card debt. It helps save money, simplifies payments, and accelerates debt payoff. Credible is a free online service that shows you the best lending options to pay off your credit card debt fast — and save a ton in interest.