1. Budget movie night
"We grew up poor, but my dad always found ways to make things fun. He'd take us to the dollar theater where they had a free afternoon or evening show for kids if the parent bought a ticket. For just $4, the three of us had a blast!" — John, 30
It's true: taking your favourite people to the movies doesn't have to cost an arm and a leg! Your local movie spot probably has cheaper ticket prices on Tuesdays or family deals on the weekend. Plus, Groupon always has great deals on movie tickets for two, four, and more people if you buy them in advance.
2. Get in the game
"During the summer, my dad took us to the free lunch program at our local school, then to the park to play frisbee golf or soccer." — Lynda, 26
An afternoon at the park is not only free, but it's a fantastic way to bond as a family. So, pick your favourite sport and get ready to teach your kids the finer points of the game. Don't forget to bring some towels, water, and snacks along to keep the energy going!
3. Walk on the wild side
I can personally attest to the wonders of a free afternoon spent in the great outdoors. Some of the fondest memories from my childhood were made when we went hiking in the national parks near my home with family friends. We kids spent the day racing in the woods, climbing trees, trying to catch crawfish in the streams (eventually my brother saved up his pennies and bought a little net), and sharing a well-deserved picnic lunch in a neat clearing. We carpooled up to the woods to save on gas. It was the best.
4. Free days at the zoo
"My brother loved animals so my parents always took us to the zoo on the free days. They even managed to squeeze in a zoo stop when we went on road trips!" — Jen, 29
Most zoos offer discounted ticket days and at least some free family days throughout the year, so hit up Google to find deals at your local zoo. Lots of animal sanctuaries and aquariums also offer discount days, free entry for young children, or even a free ticket for Mom!
5. Free days at the museum
"I always try to make it to museums on the first Sunday of the month when it's free" — Mallory, 34
A little education goes a long way, so why not make it a habit to visit museums with the family, too? Lots of museums have free entry on a particular day every week or one day a month. With so many museums dedicated to nature, transport, art, the army, and wildlife, you'll be sure to find something you'll all enjoy.
6. Local TV station events
My dad took us to our free local kids' TV station's summer party every year, where we got to take pictures with our favourite show's mascot and one year they made the biggest PB&J sandwich I'd ever seen. It fed everyone there! It didn't make the Guinness World Records, but I'll always remember that afternoon. Your local TV station probably hosts a free event for kids, too. You may need to plan ahead, but it's definitely worth marking on the calendar!
More: Earn extra spending money by going online
Get creative with food
Having fun takes energy, and the best way to stay energized - well, eat, of course! Here are some family fun ideas that involve food.
7. The giant potluck
Every family in my neighbourhood gets involved in this one! The giant potluck is a time-honoured activity guaranteed to add variety your schedule and your diet. Invite a bunch of people to a park with some benches near a playground, and ask everyone to bring their own food and games to the picnic. Bam! Free food and hours of entertainment. The Yum Factor goes up a few notches if you have a barbeque on site.
8. Sweet date night strategy
"My wife and I have a neat trick: we get our date night started with an app or two and happy hour drinks at a nice spot. Then we go back home for dessert!" — Hitesh, 31
And that's how you get a taste of the finer things without the high price tag. After the cocktails, go home for dinner and dessert. This strategy gets you the premium bar experience at a fraction of the price— and plenty of pie and ice cream for the rest of the week.
9. Frugal foodie
"I love eating awesome food but my budget rarely allows it. I use coupons from Groupon to get two for one apps and more food for my money, like $25 of food for $10" — Meghan, 22
Groupon's a great place to start, but there are other great deals on high-end food. Every time you book a reservation online with OpenTable.com, you earn points that can be converted to a cash dining cheque! The cheques can be used at any restaurant on OpenTable. Restaurants.com also has great dining deals and discounted restaurant certificates.
10. Same chef, different kitchen
"I research what other restaurants are owned by celeb chefs to find their casual spots. It's amazing the food quality you can get for less" — Cecily, 25
Chefs and high-end restaurant owners know that people want good food for less money, so many of them are opening more casual restaurants to cater to demand. When it comes to finding high-quality budget food for a date night or special occasion, Google is your friend.
More: Earning rewards for grocery shopping is a snap with Fetch. Download the app.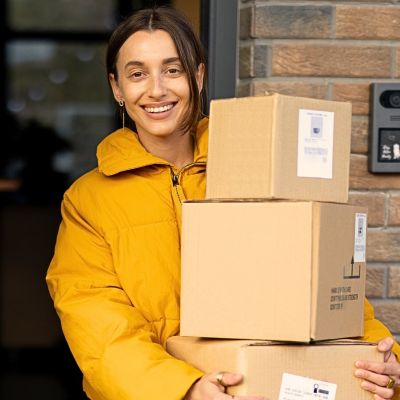 Capital One Shopping's browser add-on automatically applies coupon codes as you shop online. It's absolutely free – plus it takes only two clicks to install. Add the Capital One Shopping browser extension today and start earning discounts of up to 50% on the things you already buy.
Install for Free
Adventure games
It doesn't have to cost a lot of money to take your kids on an adventure! If you don't have the money to go to Peru, then take inspiration from this story.
11. Camping, not glamping
"My dad was a pro at taking us on adventures. One time took is camping using just basic army issue field gear. We built awesome forts and spent the night in the woods playing card games by the campfire." — Andrea, 38
Camping is the best: food always tastes better cooked over a fire, and is there anything tastier than fire-roasted s'mores? I didn't think so. Invite a few people along to split the cost of the campsite, food, and fire logs, bring along some simple games and a radio, and settle in for a great time!
12. McGyver on the lake
"I love the challenge of buying $5 worth of dollar store items to create fishing rods then going fishing on a nearby lake." — Matt, 33
Who needs fancy fishing equipment? The internet is full of DIY instructions to build your own fishing rod at home. Once your rods are built, grab some bait and go fishing! Fisherman have been known to get wild with their homemade bait; you can try corn kernels, peanut butter bread, hot dogs, doughnuts, raisins, or even dog food!
13. Geocaching
"My sons and I used to go geocaching every weekend. Nothing better than hiking in the wild and finding hidden caches. We'd be out there all day" — George, 52
Geocaching is a great for outdoorsy people on a tight budget. To get started in geocaching, all you need is a GPS device or GPS-enabled phone to begin tracking and finding containers called "geocaches" or "caches" around the world. It's free to sign up and get started, and you can buy a used GPS device at rock bottom prices on eBay.com or Amazon.com.
14. See the stars
"I'm an astronomy nerd so I force it on my kids. We look up which constellations are visible near our house and if we go camping and try and find them at night. Luckily they love it" — Geoff, 47
Go to the website neave.com, find your location, and see what constellations will be visible on the night you go out. Bonus: have your kids look up the mythologies based on the constellations before you go and find them!
15. Be a tourist in your own city
After all the traveling I've done, I can confirm that the smallest towns all over the world have great tourism websites full of free and very affordable adventures right underfoot! From free cultural events, markets, and food festivals to historical buildings and mansions, you'd be surprised at all the adventure you can find without ever leaving your very own city. Search your town's tourism website and prepare to be amazed!
More: Best side hustles you can do from home
Get crafty
There's more to the Doing It Yourself than knitting hats and selling them on Etsy. Here's some DIY inspiration to get your family's hands busy this weekend!
16. DIY Silly Putty recipe
"My kids love the Frozen movie so I put a surprise twist on Silly Putty and made it sparkly and blue! This stuff can be stored for months" — Louise, 41
Whether your kids love Frozen, the Hulk, or Spiderman, you can mix up a great toy at home in their favourite colors! Cheap and easy to make, this putty will entertain them for hours. You can involve them in the mixing process, too.
To make the putty, all you need is:
One 5 oz. bottle of clear school glue 
An equal amount of water 
Some sprinkles of coloured glitter
A few drops of food colouring in the same shade
1/2 cup hot water
1/2 teaspoon Borax 
Add the glue and equal amount of water to a bowl and stir to combine. Add the food colouring and stir again, then add the glitter. Fill a separate bowl with ½ cup hot water and fully dissolve the Borax in it. Then thoroughly mix the Borax water into the other bowl and see the putty take shape!
17. Homemade sculpting dough
"Instead of modeling clay, I mix up salt dough and my kids make sculptures and ornaments out of them. It's cheap and fun, and they love it." — Anne, 37
Using just three ingredients, you can make your own perfectly affordable modeling clay! Get your kids in on the "cooking" if they're old enough. All you need is:
1 cup salt
2 cups of flour
¾ cup of water
Mix salt and flour together in a large bowl, then gradually add in the water a bit at a time. Mix it all until it becomes a dough. Take the dough out of the bowl and kneed it with your hands on a flat surface until smooth.
Give some dough to the kids to sculpt their masterpieces — then bake them in the oven at 350F (180C) until they harden and set. The baking time depends on the size and how thick the sculptures are. You can add some food colouring to the dough in advance to give it colour or the kids can paint their creations afterwards too.
18. Baking cookies
I love baking with kids — and I've never met a kid who turned down the chance to make their own cookies. It's messy, fun, and the rewards are delish! You can get the kids to help clean up afterwards, too. Make your grandma's secret recipe or find a new one online, and get baking!
19. Make a chalkboard wall
I had a chalkboard wall in my entrance way a few years ago. Visiting kids, drunk friends, and delivery people regularly flipped out over my chalkboard wall and had to sign it or add their masterpiece. One person traced my dog on it! When I moved out, the person who took over my apartment picked it specifically because of the wall. You know you want one too!
For just $10, you can buy some black chalkboard paint and create a chalkboard directly on your kid's bedroom wall or, if you don't want it to stick around, then on a free-standing flat surface. Your kid will thank you — and will spend hours drawing, erasing, re-drawing, doing their math homework, playing tic-tac-toe, and explaining science to their bear on it.
No matter how much money you make, you have the right to enjoy your life! Finding creative ways to entertain yourself and your family will keep you all happy and positive in the long term. So get creative, get out there, and make the most of what you have!
More: How to teach your kids about money
Sponsored
Kiss Your Credit Card Debt Goodbye
Millions of Americans are struggling to crawl out of debt in the face of record-high interest rates. A personal loan offers lower interest rates and fixed payments, making it a smart choice to consolidate high-interest credit card debt. It helps save money, simplifies payments, and accelerates debt payoff. Credible is a free online service that shows you the best lending options to pay off your credit card debt fast — and save a ton in interest.