How $2,000 would have grown if invested in your birth year
Select your birth year and see how a $2,000 gift would have grown, depending on how it was invested.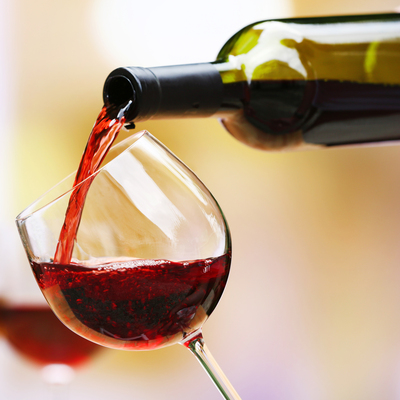 Fine wine is a sweet comfort in any situation — and now it can make your investment portfolio a little more comfortable, too. Now a platform called Vinovest helps everyday buyers invest in fine wines — no sommelier certification required.
Invest Now
The winner?
What you find is that for most birth years, the best investment your uncle could have made for you would have been in the stock market.
Savings accounts and savings bonds simply can't compete with the 7% yearly returns (on average, could be more) provided by the stock market.
"If you have 10-plus years to invest, stocks should be the place to put your money, especially if you have 15 or more years," concludes Tenpao Lee, professor of economics at Niagara University in New York.
"The data is very clear that the smartest way to invest for the long-term is in a broadly diversified, low-fee portfolio," adds Mike Allen, a portfolio manager with the automated investment service Wealthsimple.
But when it comes to stocks, a lot of people feel fearful of their volatile charts and don't understand how to balance their portfolio.
That's how WealthSimple can help you out.
WealthSimple is an automated investing service and that lets you choose what level of risk you're comfortable with.
You can then fund your (FDIC insured) account and sit back as WealthSimple spreads your risk over many stocks, through index funds that mimic the S&P 500 index.
"Index funds are a great way to keep fees low while diversifying investments — even Warren Buffett is a firm believer in S&P 500 index funds," says Allen, of Wealthsimple..
"They're low-cost, and instead of trying to guess that one winning stock — and most investors guess wrong — you're buying into all the big companies."
The easiest thing about the service is that it automatically readjusts your portfolio to market changes, and reinvests your dividends to accelerate your profits.
Sponsored
Get a piece of commercial real estate
Enhance your portfolio with high-return commercial real estate
First National Realty Partners is the #1 option for accredited investors seeking superior risk-adjusted returns in the grocery-anchored necessity-based retail space.
While commercial real estate has always been reserved for a few elite investors, outperforming the S&P 500 over a 25-year period, First National Realty Partners allows you to access institutional-quality commercial real estate investments — without the leg work of finding deals yourself.
Invest with First National Realty Partners now.