Which would have been the best gift at your birth?
Select your birth year and see how a $2,000 gift would have grown, depending on how it was invested: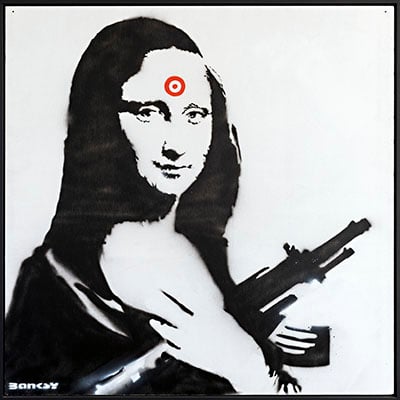 Join Masterworks to invest in works by Banksy, Picasso, Kaws, and more. Use our special link to skip the waitlist and join an exclusive community of art investors.
Skip waitlist
The winner?
What you find is that for most birth years, the best investment your uncle could have made for you would have been in the stock market.
Savings accounts and savings bonds simply can't compete with the 7% yearly returns (on average, could be more) provided by the stock market.
"If you have 10-plus years to invest, stocks should be the place to put your money, especially if you have 15 or more years," concludes Tenpao Lee, professor of economics at Niagara University in New York.
"The data is very clear that the smartest way to invest for the long-term is in a broadly diversified, low-fee portfolio," adds Mike Allen, a portfolio manager with the automated investment service Wealthsimple)
But when it comes to stocks, a lot of people feel fearful of their volatile charts and don't understand how to balance their portfolio.
That's how WealthSimple can help you out.
WealthSimple is an automated investing service and that lets you choose what level of risk you're comfortable with.
You can then fund your (FDIC insured) account and sit back as WealthSimple spreads your risk over many stocks, through index funds that mimic the S&P 500 index.
"Index funds are a great way to keep fees low while diversifying investments — even Warren Buffett is a firm believer in S&P 500 index funds," says Allen, of Wealthsimple..
"They're low-cost, and instead of trying to guess that one winning stock — and most investors guess wrong — you're buying into all the big companies."
The easiest thing about the service is that it automatically readjusts your portfolio to market changes, and reinvests your dividends to accelerate your profits.
Sponsored
Fine art as an investment
Stocks can be volatile, cryptos make big swings to either side, and even gold is not immune to the market's ups and downs.
That's why if you are looking for the ultimate hedge, it could be worthwhile to check out a real, but overlooked asset: fine art.
Contemporary artwork has outperformed the S&P 500 by a commanding 174% over the past 25 years, according to the Citi Global Art Market chart.
And it's becoming a popular way to diversify because it's a real physical asset with little correlation to the stock market.
On a scale of -1 to +1, with 0 representing no link at all, Citi found the correlation between contemporary art and the S&P 500 was just 0.12 during the past 25 years.
Earlier this year, Bank of America investment chief Michael Harnett singled out artwork as a sharp way to outperform over the next decade — due largely to the asset's track record as an inflation hedge.
Investing in art by the likes of Banksy and Andy Warhol used to be an option only for the ultrarich. But with a new investing platform, you can invest in iconic artworks just like Jeff Bezos and Bill Gates do.