The short version
Fine wine is a viable alternative asset for investors looking to diversify their portfolios.
Investing in wine requires a bit of research. Some of the key things to watch out for include the age of the wine, the producer, the longevity, scarcity and critics' ratings.
Besides investing in bottles of wine, you can also invest directly in stocks of wine companies or through wine investing platforms that do all the wine selection and storage for you.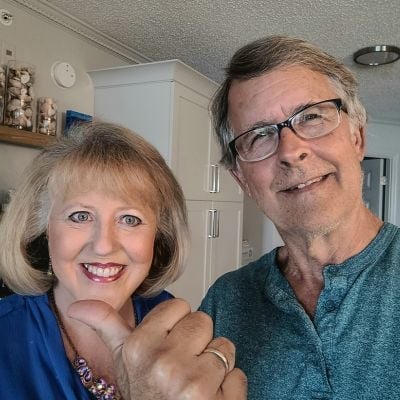 What is wine investing?
Just like other alternative investments, such as real estate and fine art, wine appreciates in value over time. The basic concept of wine investing is not unlike other forms of investing. An investor buys bottles, stores them and hopefully sells them later at a higher price.
In the past, the best investment wine came from the Bordeaux and Burgundy regions of France. But recently other countries have emerged as noteworthy producers of high-end wines, including the U.S., Australia and Italy.
You don't have to store the bottles yourself. In fact, wines age and maintain their quality best when kept in specialized, climate-controlled wine storage facilities. While wine storage can cost a hefty sum, it's a must when it comes to maintaining the value of the wine.
But if you'd rather not deal with the headache of securing the bottles or the real estate to keep your crates at top quality, there are plenty of hands-off ways to make a profit from a Pinot Noir or Chardonnay. You can invest in wine futures or indexes, or even through a wine investment company that does all the picking and choosing for you.
One of the reasons investors invest in wine is to add diversification to their portfolio. It's a commodity that is not correlated to traditional assets like stocks and bonds and is considered a long-term investment.
More: How to invest in commodities
How to find the best wine to invest in
Whether you're a swirling and sniffing connoisseur or simply a casual imbiber, there are specific details to focus on when it comes to investing in wine. After all, you'll be putting down some real money for these bottles.
You'll want to be familiar with the fundamental features and qualities that add value to a particular wine — as well as aspects related to supply and demand — in order to read and analyze the market. Here's what you need to know.
The year and longevity
One of the first things to look at when you're buying a bottle of wine is the year. Often referred to as the "vintage," it tells you the year the grapes were harvested and produced into wine. The quality of the wine in a bottle changes with each passing year, and it often (but not always!) improves over time.
Regardless of the bottle, you'll want to note the longevity of your wine. Not all wine ages the same. Many wines start to go bad after 10 years or even less — in fact, most commercial wines are produced for immediate consumption. Others can age for up to 25 years.
The biggest factor that impacts how a wine ages is the tannins and acids in it. The higher the acidity and tannins, the more likely it is to mature into a better-tasting wine as it ages.
There's another reason that understanding the year of production is important. The quality of wine has a lot to do with climate. For example, a long, sunny summer is likely to produce a better quality wine than a year with lots of rain and a late spring or early fall freeze. Most wine investors will know not just when the wine was produced, but also what kind of season the producer had when harvesting the grapes.
The wine producer
One of the biggest impacts on how a wine will appreciate in value is who the wine producer is. Many of the leading investment bottles come from reputable producers, such as Domaine de la Romanée-Conti or Château Mouton Rothschild. Do your research on the region and producers in the area to find out which ones make the best wines each year.
Scarcity and price history
Just like any investment, supply and demand play a big role in how wine is priced. Some producers will create only a few hundred bottles of wine per year.
For example, the Screaming Eagle Winery in Napa Valley produces only about 500 to 800 bottles of its coveted Cabernet Sauvignon each year. Because of this scarcity, it's a wine that is quickly snapped up by investors.
The other factor that goes into the price of a bottle of wine is its pricing history. If the prices for certain bottles of a producer and vintage rise over a short period of time, the chances of the price continuing to increase are high.
Critics' ratings
Another factor to keep in mind when investing is what wine critics are saying about particular bottles of wine. In fact, wine ratings can have a substantial impact on the value of a wine.
A popular and reputable rating scale is *Wine Spectator*'s 100-point scale. Anything rated between 95 and 100 or labeled a "Classic" could be a worthy investment.
Looking for more alternative investments? Inflation-Proof Investments: 6 Ways to Protect Your Portfolio in 2023
Stop overpaying for home insurance
Home insurance is an essential expense – one that can often be pricey. You can lower your monthly recurring expenses by finding a more economical alternative for home insurance.
SmartFinancial can help you do just that. SmartFinancial's online marketplace of vetted home insurance providers allows you to quickly shop around for rates from the country's top insurance companies, and ensure you're paying the lowest price possible for your home insurance.
Explore better rates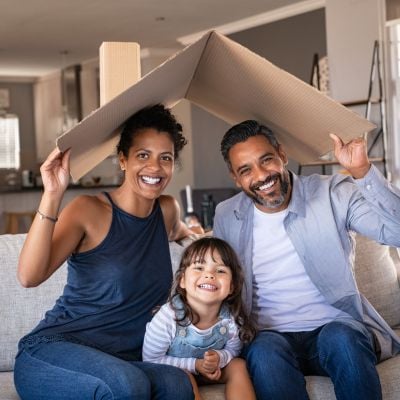 How to invest in wine
If you want to invest in wine, there are three main ways to do so.
Invest in bottles of wine
The traditional way of investing in wine is to buy bottles either at auction or directly from producers. Some of the top auction houses for buying wine include Sotheby's, Christie's, Heritage Auctions, Curated and WineBid. You can also buy through a wine exchange, such as Cavex or the London International Vintners Exchange (Liv-ex).
You can also buy wine futures, which is when you buy wine that is still in the barrel. Known as en primeur investing, it's a riskier but cheaper way to invest in wine. However, it's very important to research the wine producer and the wines it produced in the past.
Invest in wine stocks
Another way to invest in wine is to buy stock in companies in the industry, such as wine producers or merchants. One of the advantages of this route is that you don't have to worry about the expense and having the necessary expertise required to buy investment-grade bottles of wine. Instead, you simply invest in the companies themselves. However, because you're investing in stocks, your investment may be impacted by broader market movements.
Invest on wine platforms
Finally, a newer way to invest in wine is to do so through investing platforms. These platforms do all of the research and buy wines for you, so you don't have to worry about understanding the complexity that goes into wine making. Nor do you have to worry about wine storage, which is essential when investing in wine.
Many of these platforms also allow you to buy fractional shares of a bottle of wine, making it more affordable to the average investor. Some of the more popular investing wine platforms include:
Is fine wine a good investment?
All serious investors know that diversifying one's portfolio is one way to boost investment growth and limit their risk exposure. Wine is just one of many alternative investments that can be used to diversify your portfolio and hedge against market risk.
If you already have a solid portfolio and are looking to diversify and — most importantly — enjoy learning about, collecting and drinking wine, it could make sense for you to look into wine investing.
You just may be handsomely rewarded. According to Liv-ex, fine wine outperformed all other major markets during the first quarter of 2022, cementing its role as a viable alternative asset.
However, like any type of investing, when you invest in wine you are taking a risk. And experts recommend it's better to limit your exposure in alternative investments to 10% to 20%.
Pros and cons of investing in wine
Pros
Allows you to diversify your investment portfolio
Wine platforms make it easy to invest in wine
Lower market volatility
Wine appreciates in value and may protect against market recessions
Cons
High initial investment
You may pay a premium if you buy through an auction house
Shipping and storage costs
You may need to hold on to your wine for a long time
The bottom line
While investing in fine wine can require a lot of research, it can be a fun and rewarding investment for wine buffs. Things like vintage, producer and critics' rating are all factors that should be considered when investing in individual bottles of wine. And for investors who don't want to spend the time and energy on bottles, there are investing platforms that make it easy to invest in this growing alternative asset.
Sponsored
Follow These Steps if you Want to Retire Early
Secure your financial future with a tailored plan to maximize investments, navigate taxes, and retire comfortably.
Zoe Financial is an online platform that can match you with a network of vetted fiduciary advisors who are evaluated based on their credentials, education, experience, and pricing. The best part? - there is no fee to find an advisor.