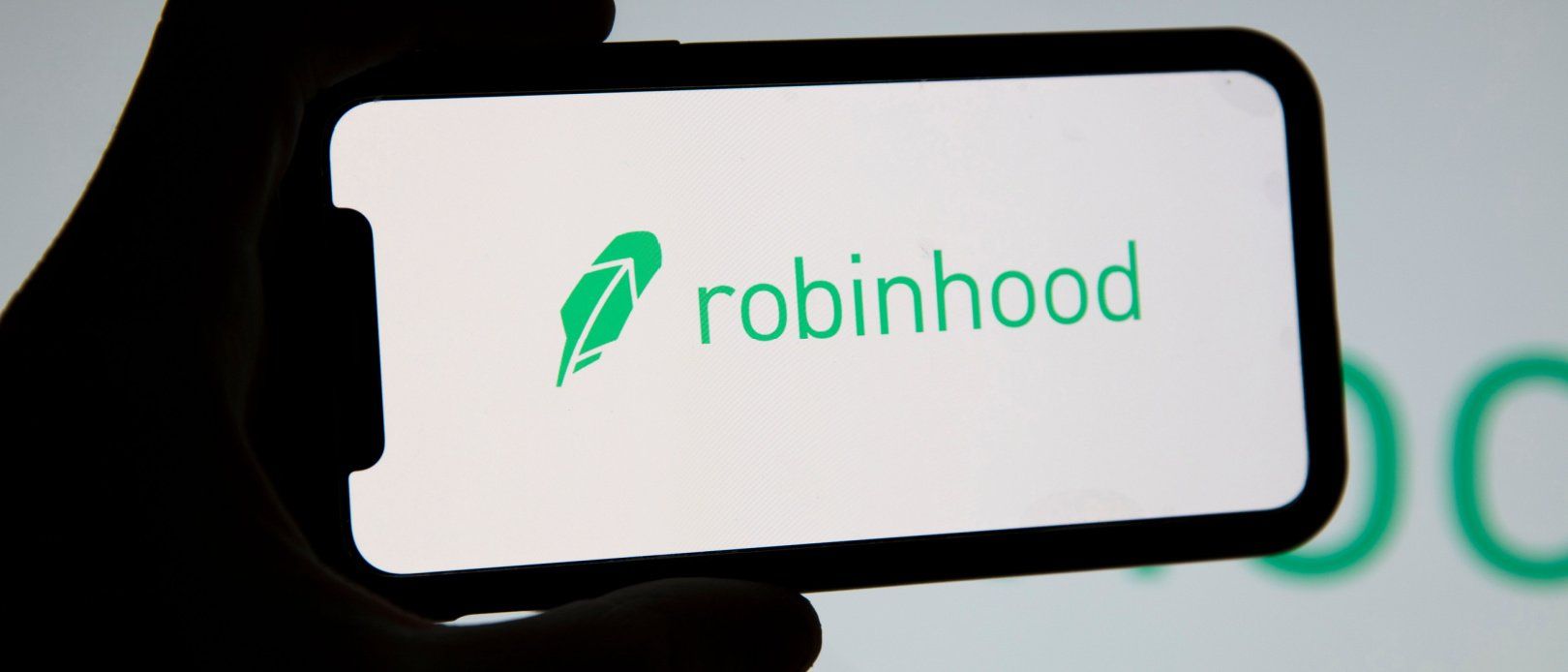 Robinhood review: Is Robinhood safe and worth using?
Ink Drop / Shutterstock
🗓️
Updated: February 13, 2023
We adhere to strict standards of editorial integrity to help you make decisions with confidence. Please be aware that some (or all) products and services linked in this article are from our sponsors.
We adhere to strict standards of editorial integrity to help you make decisions with confidence. Please be aware that some (or all) products and services linked in this article are from our sponsors.
Robinhood is a popular brokerage for active and mobile traders, notable for being the first major brokerage to offer commission-free stock trades. In addition to their commission-free stock trades, Robinhood also offers ETF, options, and cryptocurrency trades and account options with no recurring fees. But is the cheapest stock brokerage the best for your needs? Here's a closer look in our detailed Robinhood review.
Robinhood pros and cons
Pros
Commission-free trades for stocks, ETFs, options, and cryptocurrency
Supports fractional shares
Earn free stock for signing up
Designed for active and mobile trading
Beginner-friendly investment tools
Cons
A monthly subscription is required for all features
Controversial payment for order flow practices
History of outages during busy trading periods
You can't trade mutual funds or bonds
Not long ago, the promise of free stock, ETF, options, and cryptocurrency trades were huge perks that set Robinhood apart, but now many other brokerages have raced to match Robinhood pricing. However, it remains popular for active traders and newer investors looking for a straightforward self-managed investment experience.
Sign up for Robinhood
Who is Robinhood for?
Robinhood is best for beginner investors and active traders. With no recurring fees on basic accounts and no commissions on trades, investors can use this brokerage effectively fee-free if they choose. And thanks to support for fractional trading, investors can dip their toe in the investment pool with Robinhood without the cost of buying whole shares.
Dedicated active traders may want to upgrade to Robinhood Gold, a premium account with a $5 monthly cost. Gold members can access improved market data, larger instant deposits, and margin trading.
Robinhood is responsible for a considerable portion of active trading volume from individual investors. If you want to buy and sell at high volumes, you're in good company at this brokerage.
Robinhood features
| Feature | Details |
| --- | --- |
| Minimum investment | $0 |
| Stock/ETF trades | $0 |
| Options trades | $0 |
| Mutual funds | N/A |
| Investment types | Stocks, ETFs, Options, Cryptocurrencies |
| Account types | Taxable, Traditional IRA, Roth IRA |
| Broker assisted trade | N/A |
| Virtual trades | ✅ |
| Customer service | Email |
What makes Robinhood great?
Robinhood offers three levels of accounts, each having varying levels of access to Robinhood's core features. Here's a rundown of the most important Robinhood features to know about:
Commission-free trading
The primary reason many users choose Robinhood is the cost. With standard accounts, there are no recurring fees. Additionally, there's no charge for trades. You can buy and sell, and buy and sell without ever paying a penny in commissions to Robinhood.
The only trading fees are required by all brokerages, notably the Securities and Exchange Commission (SEC) fee and the FINRA Trading Activity Fee. These are very, very small. Robinhood doesn't require this of its customers for sale orders under $500 or transactions with less than 50 shares.
Plus: Brokers offering Commission-free ETFs
User-friendly platform
Once logged into Robinhood, the platform is easy to navigate and use. There are not a lot of extra bells and whistles. The main focus is on your investments, basic investment data, and easy access to the trade button.
Robinhood isn't the most robust trading platform and doesn't offer all of the advanced charts and trade types that expert, experienced traders may want. But the basics are covered, making it a good choice for beginner investors and casual investors.
Cryptocurrency support
Unlike many competing brokerages, Robinhood supports cryptocurrency through a dedicated Robinhood Crypto account section. Robinhood doesn't charge any commissions to buy or sell crypto, just like other products.
Serious crypto traders should be aware that Robinhood only supports a relatively short list of digital currencies, and users aren't yet able to withdraw to outside crypto wallets. The good news is that Robinhood recently added four new supported currencies (COMP, MATIC, SOL, and SHIB). Crypto Wallet support is also on the way and users won't charged any fees to send, receive, or withdraw crypto from their wallets.
If you're looking to buy the most popular currencies and hold them at Robinhood, the price is right. But if you're looking for a crypto-specific broker or exchange, these platforms have some sweet sign-up bonuses on offer.
Advanced charting
On August 17th, 2022, Robinhood started rolling out advanced charting for users. This lets you conduct more in-depth analysis on stocks and other asset classes, and you can also customize charts with various indicators you want. According to its website, this feature will be broadly available by early October 2022.
At launch, indicators and data you can leverage includes moving averages, Bollinger Bands, Relative Strength Indexes, and several other indicators. Overall, this feature was a much-needed addition to Robinhood since it now caters both to beginner investors but also more experienced traders who want more data.
Stock lending
If you're looking for passive income, Robinhood's stock lending feature could be what you're looking for. This feature lets you lend out stocks you own, and you get paid with monthly fees if someone ends up borrowing your stocks.
The reason this feature exists is because financial institutions and traders sometimes want to borrow stocks to facilitate trades or for short selling. So, Robinhood lets you lend out stocks, and if someone borrows it, you earn whichever of the following option pays more:
A rebate rate of 15% of the weighted average rebate rate Robinhood earned by lending out your stock that day
$0.01
You can't pick and choose which stocks you lend out; once you enable the feature, Robinhood can lend out anything. But you can still sell your stocks anytime even if you're lending. And Robinhood backs up these stock loans with cash as collateral.
To enable stock lending, you need a Robinhood portfolio of at least $5,000 or $25,000 in reported income. Alternatively, entering any trading experience other than "none" unlocks this feature.
Just note: dividend income from stocks you're loaning out are considered manufactured dividends and are taxed as ordinary income, not capital gains.
Brokerage cash sweeping
Like its stock lending program, Robinhood's brokerage cash sweeping feature is another way customers can make the most of their assets. Except in this case, we're talking about your uninvested cash, not stocks you already own.
With this feature, Robinhood customers can opt-in to brokerage cash sweeping to have their uninvested cash moved into deposit accounts at a network of six various partner banks. Your cash gets up to $1.5 million in FDIC insurance, and the banks currently pay 1.5% APY.
This isn't as high as many high-yield savings accounts offer. However, it's much higher than a basic savings or checking account and is a useful feature for putting your idle funds to work. And Robinhood Gold customers actually earn 4.15% APY through the cash sweep program, which is a very competitive rate.
Robinhood cash card
One new Robinhood feature is its Cash Card, a Mastercard®-powered debit card that lets you earn stock and crypto rewards for spending. As you spend at eligible brands, you round-up your spare change into a weekly round-up pool. You then earn a 10% – 100% bonus on your weekly round ups, with the money getting invested into stock or crypto of your choice.
There's a $100 weekly cap on round-ups, and bonuses are capped at $10 per week. But if you maximize the $10 weekly bonus, that's $520 per year in extra stock and crypto. Brand partners also include popular names like Nike, Macy's, Five Guys, and more brands are in the pipeline.
This card doesn't charge monthly or annual fees either. And you get free withdrawals at 90,000+ AllPoint and Moneypass ATMs. Cash also gets up to $250,000 in FDIC insurance.
Note that the new Robinhood Cash Card means that Robinhood's old Cash Management account isn't open to new members anymore.
Robinhood Gold features
Robinhood Gold is a premium account with additional features and improves upon other features with higher limits. The main reasons to sign up for Robinhood Gold are margin investing, Level 2 NASDAQ market data, and professional research reports from Morningstar. Gold customers also have higher instant deposit limits than customers with a basic account. And, as mentioned, you get 4.15% APY instead of 1.5% on Robinhood's cash sweep program.
You can try Gold with a 30-day trial before paying the $5 monthly subscription fee. However, many large brokerage firms offer research reports, all available market data, and margin accounts without requiring payment for a subscription.
Further reading: Why are online brokers going commission free?
Free stock bonus
New Robinhood customers can get a free stock when they sign up and link their bank account to the app. Your stock reward ranges from $5 to $200, and you get to pick from 18 different companies for the actual stock you receive.
This is a nice perk to kickstart your trading. Just note that there's a 98% chance your reward ranges from $5 to $10.
What are Robinhood's drawbacks?
While fee-free trading seems great on the surface, Robinhood has downsides too. Here are some of the biggest to look out for:
Order selling process
If Robinhood offers free accounts with no commissions, you may be wondering how Robinhood makes money. The brokerage relies on a controversial practice called payment for order flow (PFOF). Robinhood makes hundreds of millions of dollars per year from selling customer orders.
The basic idea is that Robinhood gets a small payment from market makers who pay for the right to execute the transaction. This is bad for the customer because it means they may not get the best trade price when entering an order, effectively costing them money on every "free" transaction.
History of outages and regulatory missteps
While the issue isn't isolated only to Robinhood, the company has fallen victim to a series of newsworthy outages. Even worse, the outages took place during highly volatile trading days when losing access to the markets could be costly to customers.
In fact, the problem was so bad that the Securities and Exchange Commission fined Robinhood $70 million for misleading customers on the issue. The company also came under fire for announcing an SIPC-backed checking account without first telling the SIPC. The account never came to be, signaling poor planning and coordination with regulators.
Monthly fee for gold accounts
Of course, you know when you're signing up for a subscription with a fee, so it shouldn't be a surprise if you see a $5 monthly charge once your trial is up. However, as noted above, some brokerages offer what Robinhood charges for without added fees.
Also, because Robinhood can earn further interest from margin-using customers (over $1,000), it's like paying to access a product that then costs more money to use.
Robinhood pricing and account fees
If you have not caught on by now, the biggest draw of Robinhood is commission-free trading. Most accounts are fee-free with no trading commissions. You'll only pay if you opt-in for Robinhood Gold or take advantage of less-common services like paper statements or outgoing account transfers.
How to contact Robinhood
Robinhood offers 24/7 email and phone support to customers, but you have to be a logged-in customer and go through a few steps in the app or on the website to reach the email form. There's no live chat support.
They also don't freely provide a phone number for you to call for help. Instead, you must log in and click on a button to request a call from customer support.
So, while around-the-clock phone and email support availability is a great feature, the added requirements to use them are a hassle.
Is Robinhood safe to use?
Yes, Robinhood is a safe stock broker that's regulated by the Securities and Exchange Commission (SEC) and follows the same regulatory requirements as other popular brokers. It's also a member of the Financial Industry Regulatory Authority (FINRA), an organization that works under the SEC to create and enforce rules that determine how registered broker-dealers and brokers can operate in the United States.
Furthermore, both Robinhood's broker-dealers, Robinhood Financial LLC and Robinhood Securities, are members of the Securities Investor Protection Corporation (SIPC). This provides up to $500,000 in SIPC insurance for securities (including $250,000 for cash claims). Robinhood has also purchased additional insurance through Lloyds of London to supplement its current SIPC protection limits.
Finally, Robinhood Cash Management accounts also have FDIC insurance. And customers can use its cash sweep program to have uninvested cash moved into deposits at a network of partner banks. This provides $250,000 in FDIC insurance per bank for up to $1.25 million in total.
That was a lot of jargon, but the bottom line is that Robinhood is safe and regulated. Its SIPC and FDIC coverage protects your investments and cash in the event Robinhood goes under. And it even carries crime insurance to protect its cryptocurrency assets and holds most crypto offline in cold storage.
Note: All of Robinhood's insurance policies don't protect investors from suffering losses from bad trades. It's your responsibility to research your investments and decide how much you're comfortable investing. Robinhood isn't liable for bad trades or trading mistakes, like buying the wrong stock accidentally.
Robinhood's security and protecting consumer data
So, Robinhood is a regulated broker that has numerous policies in place to protect cash, securities, and crypto (to some extent). But what does Robinhood do to protect customer data and to improve account safety?
According to its website, some of the security measures Robinhood takes include:
Password security: Robinhood hashes passwords with an industry-standard algorithm instead of storing your password in a plain-text version on its server.
Encryption: Information is encrypted, including sensitive personal information like your Social Security Number, name, and bank account details. And once Robinhood verifies your identity to comply with KYC requirements, it relies on secure third-party integrations like Plaid to access your information moving forwards.
Two-factor authentication: All Robinhood accounts must use two-factor authentication to help improve overall account security.
You're still responsible for protecting your password and not sharing it with anyone. It's also worth mentioning that Robinhood suffered a data breach in late 2021 in which millions of email addresses and names were taken by a hacker. The hacker also got more sensitive information about a very small number of customers.
Plenty of brokers and crypto exchanges have also experienced hacks in recent years, so Robinhood isn't alone in this regard. And some hacks have resulted in customers actually losing crypto. But just know that anytime you sign up with a broker and give your personal information, you're trusting them to keep it secure.
Robinhood business model and complaints
We believe that Robinhood is a safe broker and that it takes numerous steps to protect consumer data and assets. And, it has plenty of disclosures and warnings that outline the risks of trading options and on margin.
However, it's still important to understand how Robinhood makes money and what the business model is before you sign up. It's also important to understand the company's more recent history so you can decide if it's right for you.
One of the main complaints Robinhood has faced is that it uses payment-for-order-flow (PFOF). This occurs when a broker (like Robinhood) gets paid by a market maker in exchange for the broker routing its customer's trade to that market maker.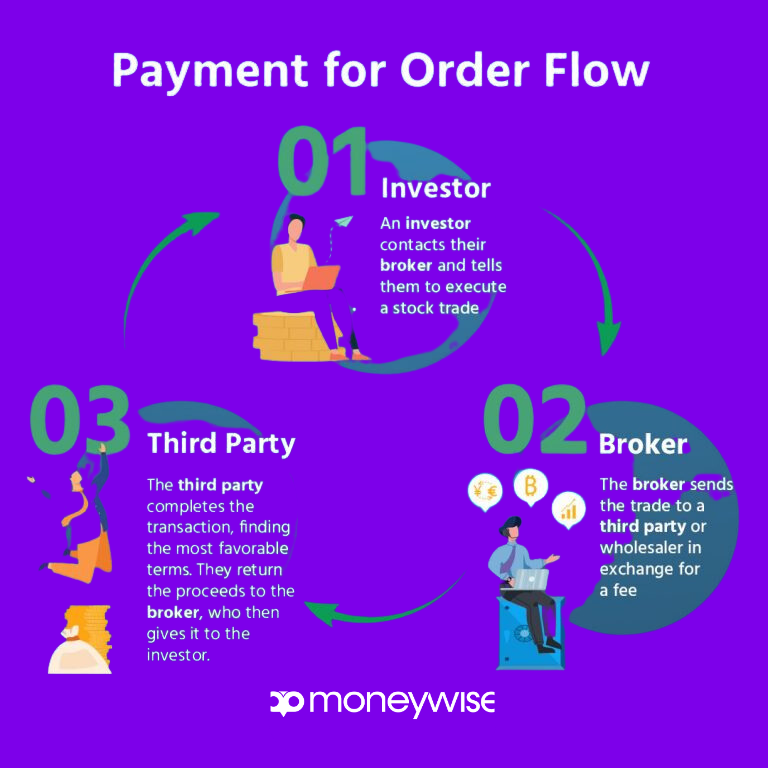 This model receives backlash because it can create a conflict of interest; the broker could value getting paid over routing your order to the best possible market maker. And the SEC seems to agree with this complaint seeing as Robinhood paid $65 million for failing to satisfy the duty of best execution and inform customers about its PFOF.
Many other brokers use PFOF, so Robinhood isn't alone on this front. However, the company fell into arguably even hotter waters when it temporarily halted trading of "meme stocks" like Gamestop. The backlash from traders was instantaneous, and Robinhood now faces a class action lawsuit because of that decision.
This was a serious event in trading history, not just a hiccup. Robinhood's CEO Vlad Tenev even had to testify before the House Financial Services Committee about the decision. For some customers, this event was the final straw. But Robinhood remains one of the more popular trading apps out there with competitive pricing. Ultimately, you have to decide if the business model and its practices are right for you.
Best Robinhood alternatives
Robinhood is an excellent choice for many investors, but it's far from the only brokerage on the block. If you're looking for a brokerage with more features, support for mutual funds, or high-end active trading tools, these Robinhood alternatives are worth considering:
For a full-service investing and banking solution, we recommend using Ally Invest. Like Robinhood, it offers commission-free stock and ETF trades, but it also has an excellent high-yield savings account and a robo-advisor service. E*TRADE is similar and offers a cost-effective way to begin trading.
If you prefer investing apps, Public is our recommendation. It offers fractional shares and commission-free trades just like Robinhood. And, you can follow investor's public profiles on the app to see what they're trading and to learn from top traders. Plus, Public doesn't make money with PFOF unlike Robinhood, which is another massive difference.
Want even more alternatives?: Best investment apps for beginners
Bottom line
Robinhood is a solid choice thanks to low costs and an easy-to-use active trading experience. However, it has some drawbacks that could have you looking for a brokerage with more features or different trade management practices.
If you want to cast a wider net, here's a list of the top online stock brokers to consider. You can also check out our list of the best stock broker promotions so you can leverage sign-up bonuses to hit the ground running.
Get started with Robinhood

Advertiser Disclosure – This advertisement contains information and materials provided by Robinhood Financial LLC and its affiliates ("Robinhood") and Moneywise, a third party not affiliated with Robinhood. All investments involve risk and the past performance of a security, or financial product does not guarantee future results or returns. Securities offered through Robinhood Financial LLC and Robinhood Securities LLC, which are members of FINRA and SIPC. Moneywise is not a member of FINRA or SIPC."