Ways to invest in art
Stock market
Unlike assets such as gold, the art market is not highly correlated with stocks or bonds. There is a stock-market-like index called the Artprice100 — like the S&P 500 but for the art world — that was launched in 2018.
The Artprice100 lists the 100 top performing artists at auction within the last five years. The index also includes data such as the piece's initial weight and its time period. The list is released every Jan. 1 and can be a good place to start if you are dipping your toes into the fine art world.
Besides that index, the only way to know what's being traded is from auction data. The limitation on this index is that there is no data if a piece of art never sells. This can affect prices of art pieces that aren't auctioned.
If you are inspired by the Artprice100 index, but don't have a cool $2 million to invest in a Picasso print, there are some other options.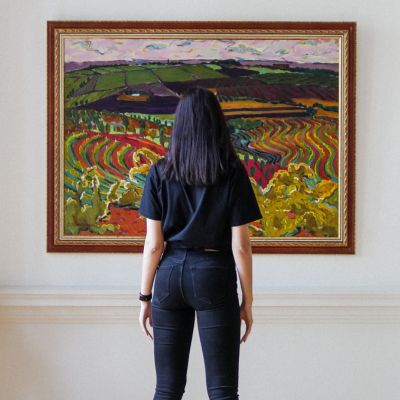 Contemporary art has outperformed the S&P 500 by 131% for the past 26 years. Join the exclusive platform to invest in million-dollar works by artists like Banksy, Basquiat, and more. Get started today and diversify your portfolio with art.
Learn More
Art as investment
Fractional art investing
In the past few years, art has becoming increasingly accessible. One of the newest trends is fractional art investing, which is provided by companies such as Masterworks.
Just like buying shares in a company, you can do that for a piece of art. Instead of potentially paying millions, you can pay a fraction of the cost and still become a co-owner of a masterpiece.
With this process, artwork owners work with a fractional investing company to divide their work's value into shares, which can be purhcased by investors. When investors purchase a share, the transaction is then filed with the U.S. Securities and Exchange Commission.
Masterpieces come with a lot of responsibility. Art requires special storage to prevent damage and theft. It also requires an esteemed authority to vet its authenticity. As an investor, you don't have to worry about these details since the company selling the piece takes care of them.
Art worth investing in
With any investment, there is a risk, especially for rookies.
First of all, there are going to be trends. The connoisseurs are better equipped to recognize which ones are fleeting or staying.
New York gallery owner Georges Berges recommends keeping an eye on artists who are represented by a gallery. According to Berges a good indicator of an artist's standing is whether their work has been purchased by a museum or an esteemed private collection. This could help stabilize the price of their work.
For all the novices and art investor hopefuls, the No. 1 advice is to attend as many exhibitions as possible. Curators also recommend jumping into your local art scene and getting to know artists. Visiting museums and galleries can be a great way to do your own research and discover the names and styles that are drawing attention.
Once you have identified works that you like, you need to think about the finances of investing. It is highly inadvisable to put all your money in one investment target.
Depending on how much you can afford, make a budget of less than $5,000 for work by an up-and-coming artist represented by a reputable gallery.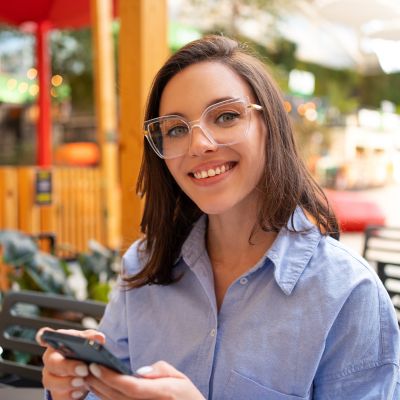 Acorns rounds your everyday purchases to the nearest dollar and invests your spare change. That means any spare change from your daily spending – gas, coffee or groceries – will go towards building your wealth. Get up to $20 when you sign up with this special link.
Get Started
Advantages of investing in art
While the stock market has seen ups and downs, the art market has seen consistent growth during the pandemic.
For fine art, there was a 64% increase in single-owner sales value in 2022, according to an ArtTactic report. The total value of single-owner sales was almost $4 billion.
Fine art can boast impressive returns, though nothing is guaranteed, and returns can differ greatly depending on the style of art and the individual piece.
In 2009, a study based on data from over 1.2 million auction house sales of paintings, drawings and prints showed real returns (after accounting for taxes and inflation) were 4% per year from 1951 to 2007.
However, real returns from 2002 to 2007 were 11.6% higher than the return on bonds for the same period.
As an alternative asset, fine art may also be less correlated to the stock market than more traditional assets. This can be appealing for investors who want more protection from instability.
Tax advantages of owning art
When buying art for yourself to enjoy, it is treated as a personal purchase and it isn't taxable. However, when selling art or other collectibles for profit, you will be subject to capital gains taxes.
Donating art to charity, however, can give you some tax deductions.
Let's say you sell art that you have owned for more than one year, and then pay its capital gains taxes. If you donate the cash proceeds, you may be able to deduct up to 60% of your adjusted gross income (AGI).
Art financing is yet another burgeoning trend. It's when people borrow against the value of the artwork, which allows them to receive a lot of cash without needing to sell. This allows you to realize the value of their investment, with no capital gains taxes.
Reputable dealers only
Forgeries are a real concern. Even reputable galleries can be scammed and end up selling fake pieces. In 2014, Sotheby's auction house sued Knoedler & Co. – once one of New York City's most prestigious art dealers – after paying $8.3 million for a fake Rothko painting.
However, working with reputable galleries will reduce your chances of being duped since they can verify the origin and authenticity of the painting you are interested in — most of the time.
If you become a regular at a reputable gallery you can also get access to high-quality, limited-edition prints of originals. These can have a lasting value. In 2012, one of the first prints ever made for Pablo Picasso's "The Frugal Repast" sold for more than $2 million.
Be aware that not all "prints" are reproductions of famous works. Some art exists only as prints, while the pieces that are copies of famous works may be called "reproductions."
These reproductions are the ones that are truly "limited-edition prints," since they are usually produced in a series called editions. The editions can range anywhere from a handful of prints, to several thousand. The smaller the edition, the higher the price. If the print is also signed by the artist, the price can be two or three times higher than an unsigned one.
Once you have built experience and are feeling confident, you can graduate to what's known in the industry as blue-chip artists.
Blue-chip artists are art masters whose works have had consistent years of sales that have been confirmed at auction. Their most famous work will typically cost anywhere from $100,000 to tens of millions of dollars.
Crypto art is a thing now
Aside from physical paintings, digital art is another area that has seen rapid growth in the past few years.
Online art sales were growing before the pandemic, but COVID-19 pushed this trend forward. In addition, there is a the newer trend of digital art, especially non-fungible tokens. NFTs are "minted" with blockchain technology; the technology that records crypto transactions. The technology can then confirm the art's authenticity and uniqueness. This process gives crypto art its value, since it can't be copied.
More: Fine art investing trends to watch for
New opportunities, new risks with digital art investments
Some critics have raised the alarm about the digital art scene, arguing it is becoming a hotbed of market manipulation. There have been allegations of wash trading, where a single trader sells and buys an asset in order to increase its value.
For better or worse, the crypto art trend is no longer booming, compared to 2022. Most of 2022's sales occured between January to May, with the average starting price falling from $429,000 in April to less than $60,000 in November. Additionally, there was over $1 billion in sales of a specific NFT — Bored Ape — in 2022.
The crypto crash has also led to less consumer confidence in NFTs, with 20% of respondents saying they were "open minded until the crypto crash." However, 34% still believe the NFT market still has "a lot of potential."
Lingering potential
Despite a recent slump, NFTs are still a pretty popular investment. Collectors have spent over $73.8 on NFTs as of May 1, 2023.
NFTs have also been auctioned off.
One example is when Beeple, a U.S. graphic designer and animator whose real name is Mike Winkelmann, sold an NFT collage of his images titled "Everydays: The First 5,000 Days for nearly $70 million" at Christie's auction house in 2021. Vignesh Sundaresan, known to the cryptocurrency community as MetaKovan, was the buyer.
Months before the auction, MetaKovan bought other works by Beeple, divided ownership of them into blockchain-based "tokens," and sold those to the public.
Sponsored
Meet Your Retirement Goals Effortlessly
The road to retirement may seem long, but with WiserAdvisor, you can find a trusted partner to guide you every step of the way
WiserAdvisor matches you with vetted financial advisors that offer personalized advice to help you to make the right choices, invest wisely, and secure the retirement you've always dreamed of. Start planning early, and get your retirement mapped out today.