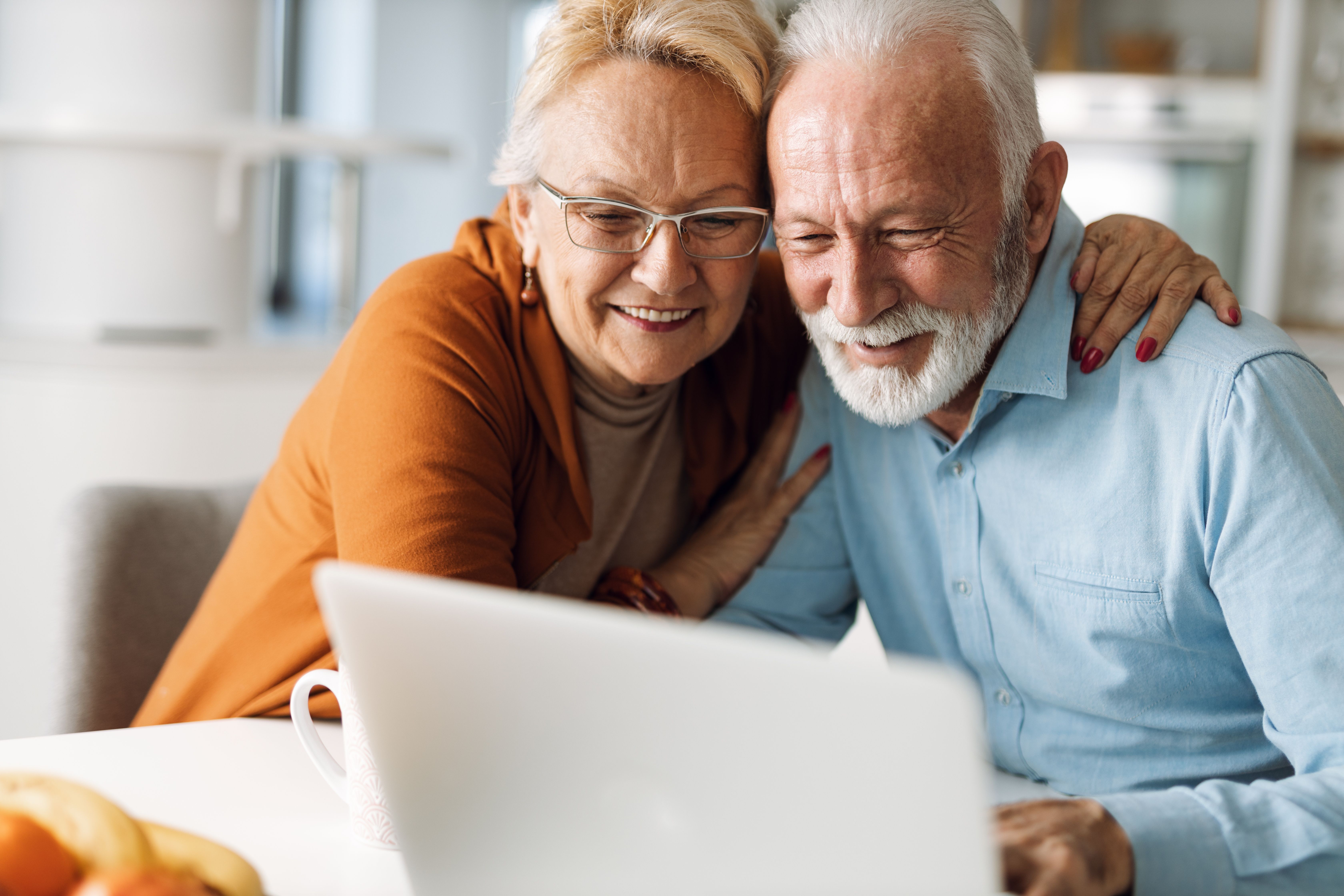 Best retirement planning tools & calculators
🗓️
Updated: July 26, 2023
We adhere to strict standards of editorial integrity to help you make decisions with confidence. Please be aware that some (or all) products and services linked in this article are from our sponsors.
We adhere to strict standards of editorial integrity to help you make decisions with confidence. Please be aware that some (or all) products and services linked in this article are from our sponsors.
Here at Moneywise, we talk all the time about the best ways you can build and protect your retirement nest egg. But did you know there are useful — and free — tools that can help you know just what you'll need for your golden years? Here's what we consider the best retirement planning tools.
Since the 1990s, people have relied on online financial calculators to crunch their retirement numbers. While many excellent services cost money (such as the brilliant Maximize My Social Security, which is worth the price tag if you're near retirement and need to make every Social Security dollar count), there are many more that are totally free!
We've checked out all of these services in-depth (you'll find links below to our full reviews), and today we're highlighting our favorite free retirement planning tools that you can use today to figure out if you're on the right path to retirement.
Best retirement calculators
1. Empower's retirement planner

Empower's Retirement Planner is FREE to use and, in my opinion, is the best one available today — free or paid. If you want to find out more about Empower, we've reviewed this service. The platform offers many other features, as well.
The Empower Retirement Planner includes:
Analyzes of your actual savings and spending
Accounts for large expenses
Covers all of the possible variables
"What-if" scenarios
Monte Carlo simulation
New home simulation
College education simulation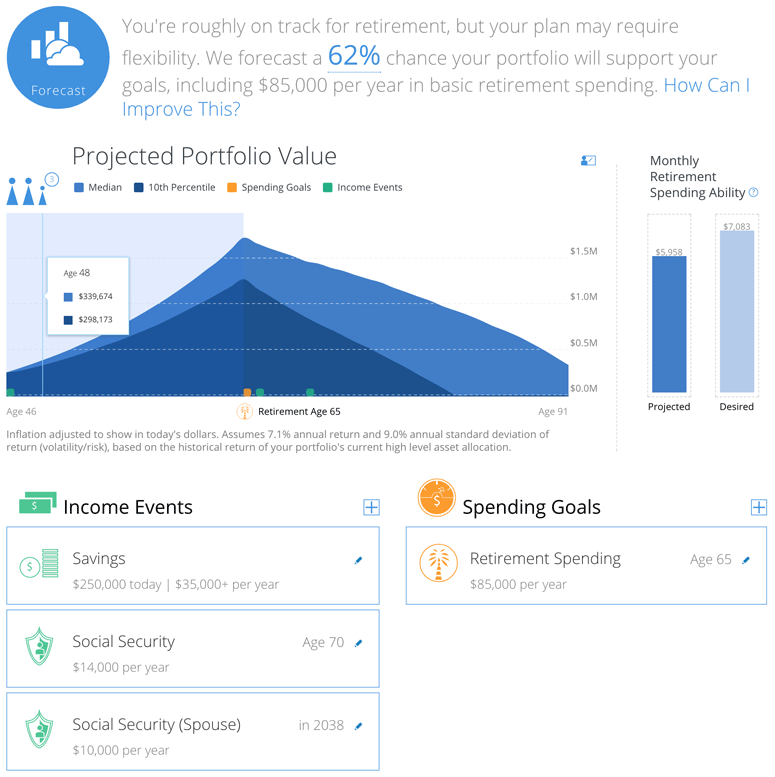 Get on track to retire with Empower for free
2. Betterment's retirement savings calculator

Betterment is one of our favorite robo-advisor services. More than just helping you do some hands-off investing, the service takes a holistic look at your financial picture to help you reach specific goals. So, of course, Betterment would have a useful retirement calculator.
Once you open a Betterment account, you can use this free tool. From there, all you have to do is input your age, your household income (before taxes), how much you have saved for retirement already, and the amount your household is saving for retirement each year. The calculator will then give you an estimate of how much you'll be able to spend per year.
.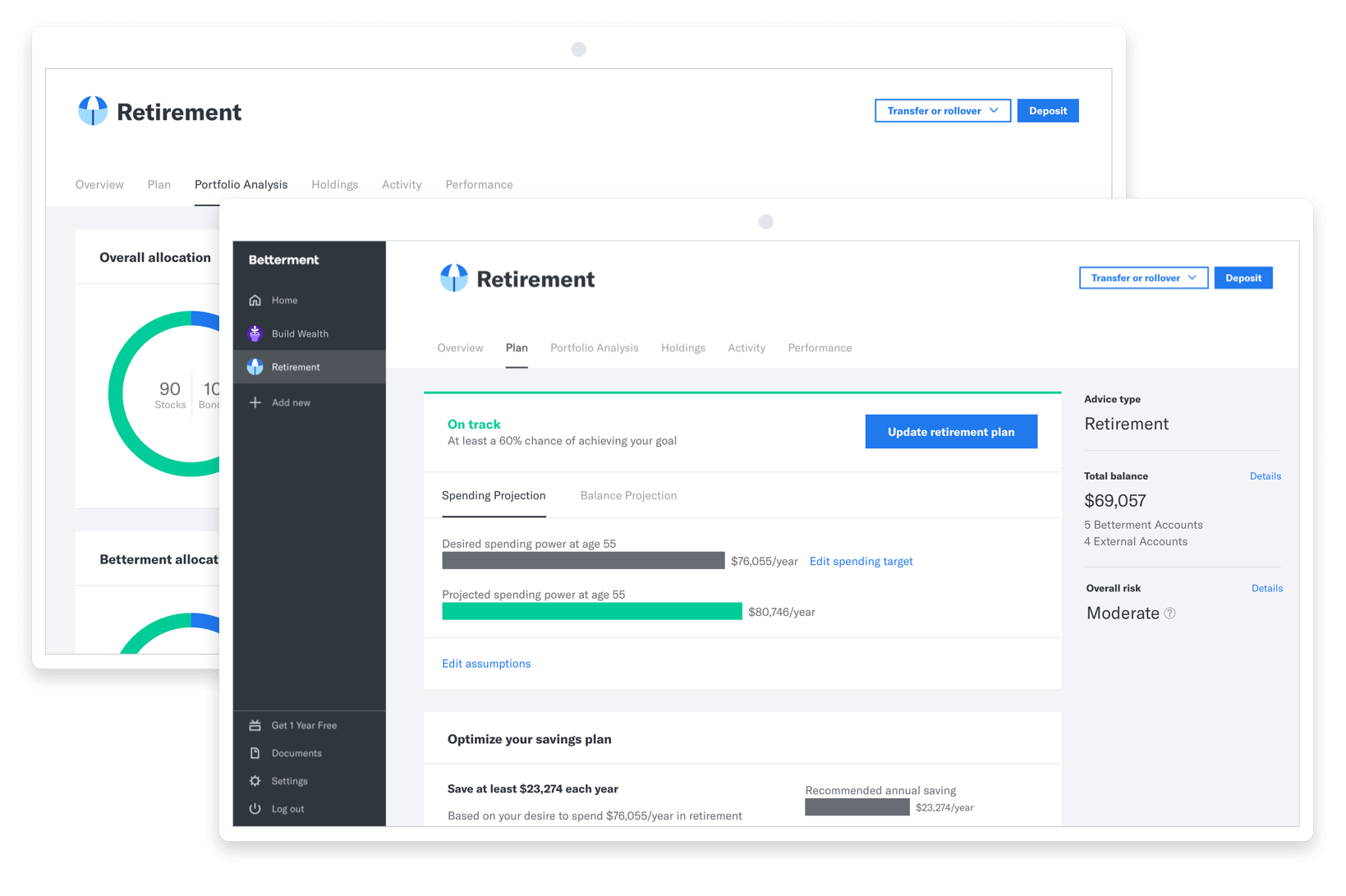 Retire sooner with Betterment
Knowing your discretionary spending is important as you plan for retirement so you can stay on track with your budget. Betterment's retirement planning tool helps in this department, and it's also an affordable robo-advisor if you need help investing.
Paid non-client of Betterment. Views may not be representative, see more reviews at the App Store and Google Play Store. Learn more about this relationship.
More: What is a robo-advisor?
3. Stash's retirement calculator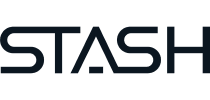 If you're looking for a quick picture of how much you need to save for retirement, Stash's Retirement Calculator is a great choice. Enter your age, your intended retirement age, your pre-tax income, and how much you've saved and are saving, and you'll get a snapshot of how much you'll need and how much you're on track to have.
But Stash's Retirement Calculator is also useful for those who want a more thorough view, as well. That's because you can choose to incorporate several assumptions into the mix. These include how much of your current income you expect to need in retirement, your investment rate of return, life expectancy, and inflation. By making informed estimates here, you'll get a much better idea of where you stand when it comes to retirement savings.
Stash requires a $5 investing minimum to start, so it's one of the best investing apps for beginners. And if you go for the free Retirement Calculator, you might end up staying for the whole service.
Try Stash Invest's retirement calculator
4. CountAbout's FIRE widget

CountAbout is a handy budgeting and personal finance tool. While it's mostly focused on monthly budgets and helping you monitor your spending, they also have a FIRE widget to help you plan for retirement. This retirement planning tool isn't free however, but its basic account costs $9.99 a year.
Short for Financial Independence and Early Retirement, FIRE tools help you track how close you are to retirement. CountAbout's FIRE widget that tracks your monthly expenses along with any potential passive income and plots them over time.
So, for example, if you are mostly invested in stocks, it will show the potential amount you have versus your expenses so you will know when you're financially independent. You can also analyze your future finances by setting your retirement withdrawal rate and calculate your passive income potential from the size of your assets.
5. Fidelity's myPlan snapshot

With a stellar app and comprehensive features, Fidelity is one of our top-ranked online brokers. But did you know that its website also offers a free calculator you can use to get onto the right road to retirement?
myPlan Snapshot may not be as comprehensive as Empower's Retirement Planner, but it can give you a quick, down-and-dirty glimpse at your financial future. All you need to do is enter your age, annual savings, annual income, and the value of your total investment portfolio. Fidelity will then create a visual representation of your projected assets in future dollars. You don't need to sign up to Fidelity to use the calculator, but if you decide to become a customer — or if you're one already — you can use the data to create a more comprehensive retirement investing plan.
6. NewRetirement's retirement planner
NewRetirement is a tool designed to help ease your anxiety around retirement planning. The platform helps you build a customized retirement plan and make sure that you're on track to retire comfortably.
NewRetirement specializes in offering affordable retirement planning tools, educational content, and a community of like-minded investors.
Their free plan helps you see where you stand financially and if you're financially prepared for retirement. With their PlannerPlus Plan ($96 per year) you can also create a budget, link your accounts, get a detailed tax analysis, find the best withdrawal strategies, and more. And the PlannerPlus Live ($396 a year) includes all of that plus two Zoom sessions with a retirement planner. Both planned plans offer 14-day trials.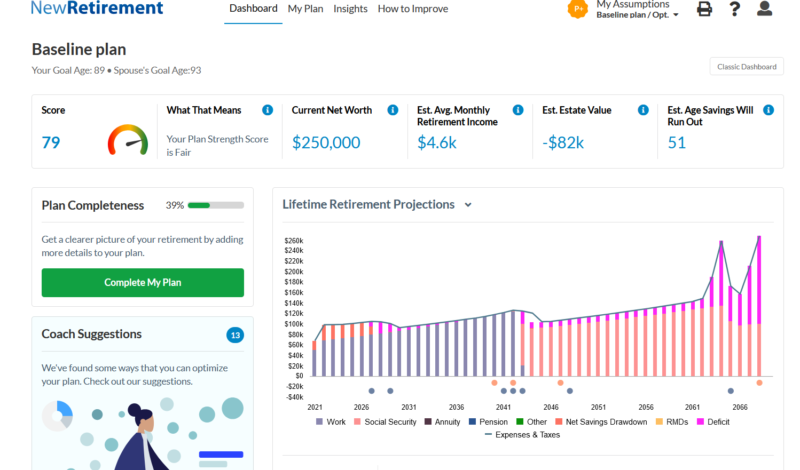 Get a free two-week trial of NewRetirement
7. Vanguard's retirement nest egg calculator

Vanguard is another stock broker, and its collection of mutual funds and ETFs is stellar. It also has a free retirement calculator you can use to calculate how long your nest egg will last into retirement.
The Retirement Nest Egg Calculator requires only four inputs:
1.

How many years should your savings last?

2.

What is your savings balance today?

3.

How much do you spend each year?

4.

How are your savings allocated?
Since it's not going as in-depth into your financial picture as, say, Empower does, you won't get quite as comprehensive a result. You'll get a graph that tells you how long your savings will last. Still, it's a great quick snapshot if you need a good idea of whether or not you're on the right track.
More: Vanguard Personal Advisor review
What's the best retirement calculator?
Successful retirement planning doesn't happen overnight or by accident. In reality, it requires diligent long-term investing and saving. It also requires the willingness to look at your finances and to stay organized.
The great news is that there are plenty of premium and free retirement planning tools that provide a helping hand. Empower is one of our free favorites, but you can use a combination of calculators and tools to map out your unique retirement plan.
Get started with Empower for free
Disclaimer- Paid non-client endorsement. See Apple App Store and Google Play reviews.View important disclosures.Investment advisory services offered by Stash Investments LLC, an SEC registered investment adviser. This material has been distributed for informational and educational purposes only, and is not intended as investment, legal, accounting, or tax advice. Investing involves risk.¹For securities priced over $1,000, purchase of fractional shares start at $0.05.²Debit Account Services provided by Green Dot Bank, Member FDIC and Stash Visa Debit Card issued by Green Dot Bank, Member FDIC. pursuant to a license from VISA U.S.A. Inc. Investment products and services provided by Stash Investments LLC, not Green Dot Bank, and are Not FDIC Insured, Not Bank Guaranteed, and May Lose Value." because the article mentions the debit card.³You'll also bear the standard fees and expenses reflected in the pricing of the ETFs in your account, plus fees for various ancillary services charged by Stash and the custodian.⁴Other fees apply to the debit account. Please see Deposit Account Agreement for details.⁵Stock-Back® is not sponsored or endorsed by Green Dot Bank, Green Dot Corporation, Visa U.S.A, or any of their respective affiliates, and none of the foregoing has any responsibility to fulfill any stock rewards earned through this program.