Whether you want to invest in stocks, exchange-traded funds (ETFs), real estate or even farmland, there's an app or platform out there designed to help you meet your financial goals. Let's go over some of the top choices.
Best investing apps
It should go without saying that the best investing app is the one that suits you best. Every investor has different personal finance goals and priorities and before you can open an account, you'll want to identify yours.
What are you saving for? What's your timeline? Are you primarily interested in investing in stocks, mutual funds, real estate? Is it important to you to invest in socially responsible businesses? What's your experience level? Are you willing to pay an annual or monthly fee?
Once you have the answers to these questions, it'll be much easier to narrow down your investing options.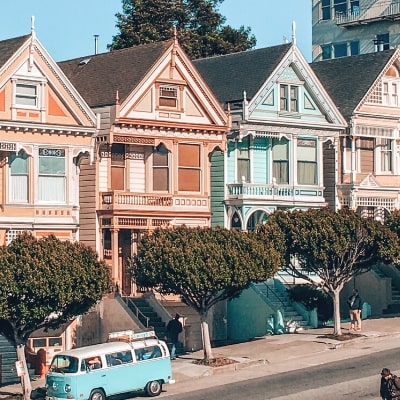 Fundrise helps you invest in real estate without having to buy a house. Let their state-of-the-art technology and in-house experience open the door to new opportunities today.
Sign up
Best investment apps for beginners Acorns
Acorns' micro-investing approach helps new investors get their feet wet without having to fuss too much over the more complicated aspects of trading, like what to buy and when to sell.
With Acorns, you can set up a diversified portfolio based on your personal risk tolerance in less than five minutes.
To start investing, you'll just link your debit or credit cards. Whenever you make a purchase using that card, Acorns will round it up to the nearest dollar and invest your change.
The app also allows you to set up automated recurring investments so you can grow your portfolio even faster. And you'll get extra cash invested by shopping at Acorns' partner brands.
The basic Acorns Personal account is just $3 a month. Acorns Personal, gives you the option to add retirement and checking accounts and offers personalized money advice.
And Acorns Family allows you to add multiple children to your Personal account and gives you exclusive bonus investments and family-oriented financial tips.
More: Stash vs. Acorns vs. Robinhood vs. Betterment
Best free investment apps Robinhood
Robinhood is a pioneer of commission-free investing. The full-service brokerage app is not only easy to use, but it provides free investment accounts with no commission or trading fees.
With the Robinhood app, you can buy and trade stocks, options, ETFs and even cryptocurrencies. Whatever you're interested in, you should be able to find a wide range of investment opportunities.
Robinhood also offers fractional trading, meaning even if you can't afford hundreds (or thousands of dollars) for a single share, you can still buy a piece of big-name companies like Apple or Tesla.
You also can set up the app to push customized news and notifications, allowing you to keep an eye on your assets and expand your financial knowledge.
When you sign up for the app, Robinhood automatically adds a free stock to your account. The stocks are randomly assigned, so you could potentially luck into a top brand like Visa, Microsoft or even Facebook.
TD Ameritrade
Widely recognized as one of the best trading apps, TD Ameritrade offers online stock trading, long-term investing and retirement planning.
With no fees or account minimum, new and experienced traders will have plenty of investment options ranging from stocks, bonds, options, margins and more.
The app offers a number of research analytical tools as well as an education platform comprising courses, informative articles and videos and in-person events.
You can view your portfolio performance, real-time quotes and make trades through the TD Ameritrade Mobile App. It also offers round-the-clock market news, analyst reports and third-party research to help you make more informed trading decisions.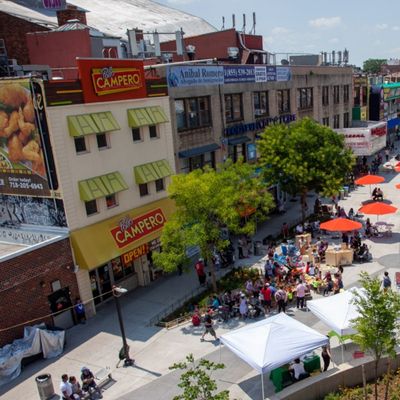 While commercial real estate to has always been reserved for a few elite investors, outperforming the S&P 500 over a 25-year period, First National Realty Partners allows you to access institutional-quality commercial real estate investments — without the leg work of finding deals yourself.
Get started
Best options for niche investors Betterment
Betterment is an automated investing tool that has been around for ages. It's considered the first robo-advisor.
Built using Nobel Prize-winning research, Betterment offers users a custom-built portfolio based on your personal preferences and risk tolerance, which the app will automatically manage and rebalance to keep your long-term financial goals on track.
While you can build a standard portfolio of diversified ETFs, Betterment also offers more niche investing opportunities, like its three socially responsible investing (SRI) options that focus on causes like social justice and climate change.
For those who want a little more control over their portfolio than you traditionally get with robo-advisors, Betterment's Flexible portfolio allows you to adjust how much of your money is invested in certain ETFs.
Its digital investment account doesn't require a minimum balance to get started and you'll pay a flat annual fee of 0.25% ($2.50 for every $1,000 you invest).
For unlimited calls and emails with Betterment's team of certified financial planners, you can upgrade to a premium investing account with a rate of 0.4% per year. With Betterment Premium, you'll need a minimum balance of $100,000.
CARL
CARL is a mobile hedge fund aggregation platform.
CARL aims to make hedge fund investing more accessible by removing the traditional barriers to access, and giving investors better risk controls while their money grows.
Its unique end-to-end digital platform lowers minimums, provides real-time performance data and increases diversification options with multiple risk/reward selections.
Once you download the app, you can link your bank account and quickly add and withdraw funds and view your transaction history within the app.
You can also use the app to browse CARL's investing opportunities and learn about the different strategies and view historical data. Once you know which strategy you'd like to go with, you can set your allocation amount as a percentage.
If you ever get confused, there's a "Help" section with frequently asked questions to resolve issues. And the app provides you with real-time performance updates and actionable insights.
Best trading app for real estate investing
Fundrise
Fundrise is an investing app designed to help users invest in high-end real estate properties without having to spend a fortune.
With Fundrise, instead of buying stocks, your money goes towards the purchase of properties from all across America, whether they're commercial developments in LA or residential buildings in NYC.
The app gives you access to a diverse portfolio of assets typically only open to big-time real estate investors. Plans start at $500, with a flat 0.15% annual investment advisory fee and a 0.85% asset management fee ($10 for every $1,000 you invest each year).
You'll receive your payouts through quarterly dividend distributions.
Best investment apps for investors who want guidance
Pilot Trading
Pilot Trading simplifies trading, providing you with the most relevant trading opportunities in an intuitive, easy to use mobile experience.
Getting started with Pilot is quick, you'll just need to link your existing brokerage account and you can start trading.
Once you're set up, you'll build a watchlist to monitor your interests or you can just use one of the default lists provided through the app.
Pilot uses psychology-based artificial intelligence algorithms to monitor the activity of all traders in real-time so it can notify you when the market is about to change direction. And when it detects an opportunity for you to buy or sell, Pilot will alert you.
For $19.95 a month, Pilot will serve as your AI assistant to let you know when it's a good time to trade, connect you with your broker and provide you with live signals on more than 37,000 securities.
Webull
Webull offers an all-in-one self-directed investment platform that allows you to trade with no commission or account minimums. In addition to extended trading hours before and after market close, Webull provides free real-time quotes and 24/7 online help.
And crypto trade is available around the clock, seven days a week.
While it doesn't have the extensive investing options other apps offer, you can still invest in stocks, options and cryptocurrency. And even though it's an app, if you prefer to trade from a desktop, Webull offers the option to download its platform there so you can manage your portfolio more comfortably.
With Webull, you can open an individual brokerage account either for cash or margin. Once you have an individual account, you can also start an IRA (traditional, Roth or rollover) for retirement to have all your investments in one place.
Marcus by Goldman Sachs
With the tagline, "You can money", investment bank Goldman Sachs has launched Marcus, a new investing app with the goal of helping people achieve financial well-being.
Marcus Invest allows you to automate your investing. You can open an investment or retirement account with as little as $1,000.
Once you've opened your account, you'll be given recommendations for a portfolio tailored to your risk level and timeline that's been vetted beforehand.
Marcus Invest offers three different strategies for different investor profiles, including Goldman Sachs Impact for traders who want to support sustainable business practices and avoid environmental and social harm.
With strategic asset allocation, thoughtful ETF selection and daily portfolio management, Marcus aims to make creating a diversified portfolio easier in exchange for an annual advisory fee based on the average daily value of your accounts.
Fidelity
Fidelity's mobile investing app is known as one of the best for everyday investors. With no commissions or account minimums, you can open both trading and retirement accounts through Fidelity.
You'll get wealth management advice and access to market analysis tools through the platform if you want to make your own trading decisions. The Fidelity app also offers a personalized feed with market and research information, as well as customized news and tailored content.
Fidelity offers fractional shares, granting you access to big-name companies you otherwise wouldn't be able to afford to invest in.
And for more experienced investors, Fidelity offers the Active Trader Pro desktop platform that allows you to watch the market in real time.
Best stock trading app for social media lovers
Public Public is a commission-free trading app that makes it possible for members to buy fractional shares of stocks and ETFs.
The app is designed to make investing a more inclusive and educational experience. It was founded on the belief that more people would become investors if they had access to financial literacy, affordable financial products and make it possible to invest in high-performing shares without having to spend $1,000 on a single share.
Instead of fees, Public is built with a tipping feature, which allows you to tip your broker for executing trades.
Public also adds a social media element to its platform by making your portfolio public to other users and allowing you to browse others' portfolios.
However, with this platform you won't get access to bonds, mutual funds or other types of investments.
Sponsored
Pour your portfolio a glass of recession resistance
Fine wine is a sweet comfort in any situation — and now it can make your investment portfolio a little more comfortable, too.
Ownership in real assets like fine wine could be the diversification you need to protect your portfolio against the volatile effects of inflation and recession. High-net-worth investors have kept this secret to themselves for too long.
Now a platform called Vinovest helps everyday buyers invest in fine wines — no sommelier certification required.
Vinovest automatically selects the best wines for your portfolio based on your goals, and it tells you the best times to sell to get the best value for your wine.