The pros and cons of hydrogen power
According to the U.S. Department of Energy, the U.S. currently produces 10 million metric tons of hydrogen but mostly for petroleum refining and ammonia production. But the 2021 Infrastructure Investment and Jobs Act allocated $9.5 billion for clean hydrogen energy production.
The U.S. National Clean Hydrogen Strategy and Roadmap forecasts that 10 million metric tons of clean hydrogen could be produced annually by 2030, and double that by 2040. Whether that happens will depend on several variables:
Infrastructure: If clean hydrogen scales globally, the hydrogen industry projects a potential $2.5 trillion in annual revenues by 2050, according to the roadmap. The alternative energy source could become widespread in fuel cell electric vehicles (FCEVs), heavy-duty trucks and more. But at present, a lack of hydrogen fuelling stations presents a major obstacle to growth: there are currently only 58 in the U.S. (concentrated in California) versus more than 54,500 EV stations. Capacity also needs to be built out for transportation and storage.
Environmental sustainability: Water vapor is the only emission from hydrogen fuel, though greenhouse gas emissions remain an issue. The amount of pollution created in making hydrogen fuel depends on the production method. Green hydrogen is produced from low- or zero-emission sources such as solar and wind, but in the U.S. nearly all production comes from steam-methane (blue hydrogen). Still, just switching from gasoline and diesel fuel to hydrogen power for vehicles can help governments make strides to significantly reduce air pollution and meet climate goals.
Cost: Hydrogen is a far more efficient fuel source than gas and can be produced for less than diesel fuel but it's still more expensive to transport and store. With more government subsidies on the horizon, the cost of production could drop and make hydrogen the more affordable choice for drivers.
Government support: Experts in the hydrogen sector say growth largely depends on government support. In addition to the $9.5 billion allocated by Congress, major projects to ramp up production are set to begin in China, Saudi Arabia, Netherlands and France.
If that leaves you curious about investing in this alternative energy source, here are two to consider — along with a traditional alternative.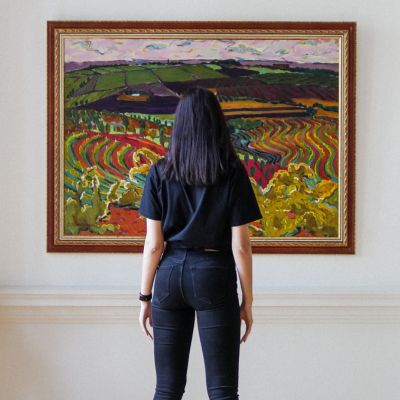 Contemporary art has outperformed the S&P 500 by 131% for the past 26 years. Join the exclusive platform to invest in million-dollar works by artists like Banksy, Basquiat, and more. Get started today and diversify your portfolio with art.
Learn More
Plug Power Inc.
Plug Power Inc. (NASDAQ:PLUG) is a pioneer of technology for hydrogen fuel cells, which are poised to compete with lithium-based batteries used in vehicles. Unfortunately, the stock is off more than 80% from its peak in early 2021, yet deserves a closer look for several reasons.
For starters, Plug claims to be the world's largest deployer of hydrogen fueling stations. And in 2022, the company signed a deal to supply Amazon with 10,950 tons of liquid green hydrogen per year, starting in 2025.
Even year over year, Plug's shares have been relatively volatile — they saw a 38% decline compared to July 2022 — but earnings could grow by more than 75% in the next few years. Shares were valued at $12 as of late July, up from $9.76 in April.
Bloom Energy Corp.
Bloom Energy Corp. (NYSE:BE) manufactures solid oxide fuel cells and is an innovator in hydrogen production. Bloom also generates green hydrogen from the world's largest solid oxide electrolyzer at NASA's Ames Research Center.
Bloom has an 80% share of the U.S. stationary fuel cell market, one that Precedence Research forecasts will grow by 60% between 2022 and 2030. The company's shares sold for about $18 as of late July and the 12-month median price forecast is $25.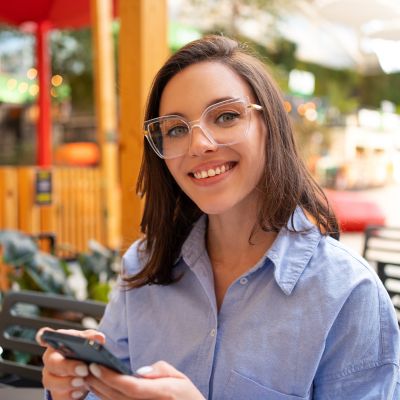 Acorns rounds your everyday purchases to the nearest dollar and invests your spare change. That means any spare change from your daily spending – gas, coffee or groceries – will go towards building your wealth. Get up to $20 when you sign up with this special link.
Get Started
BP
Meanwhile, traditionalists might prefer to stick with petroleum. It may not be an optimal time to buy oil stocks, considering the hit the industry took between 2022 and 2023 but Warren Buffet is still betting on them.
BP (NYSE:BP) invests in renewable energy, including hydrogen, but it's still a traditional oil stock. Most of its production is in oil and gas and, after early-2023 price drops, the company announced plans to cut back on other energy investments and focus on more profitable, traditional oil production.
Now at the eight-month mark of 2023, some analysts (16 of 28) call BP a buy. BP share prices traded at roughly $37 in late July and could reach $45 and $53 in 12 months or less, forecasts predict.
Sponsored
Meet Your Retirement Goals Effortlessly
The road to retirement may seem long, but with WiserAdvisor, you can find a trusted partner to guide you every step of the way
WiserAdvisor matches you with vetted financial advisors that offer personalized advice to help you to make the right choices, invest wisely, and secure the retirement you've always dreamed of. Start planning early, and get your retirement mapped out today.