First things first: Making sense of dividend ups and downs
Some dividend stocks have delivered yields as high as 17.3% per quarter in 2023. That's significantly above the market average and multiple times the yield (currently about 3.3%) on a 10-year Treasury bond. Reinvesting dividends at this rate could double your money in less than five years.
It should be noted that the 17.3% return, currently boasted by OneMain Holdings (OMF), represents an outlier figure. What's more, such earnings often drop without notice. At the start of this year, Chipmaker Intel (INTC) offered an attractive 5.6% dividend yield. However, the company's management claimed economic uncertainties could squeeze its bottom line in 2023 and cut dividend payout by 65%. The stock now offers a yield of just 1.7%.
The good news is that if dividends drop to zero, you're not necessarily going to sustain a stock price hit. That said, investors should look for dividend payout sustainability; many companies have boasted dividend increases for decades. Companies with little to no debt on the books, low payout ratios and the potential for earnings growth are far less likely to cut dividends.
More: Get your retirement plan on track with a pro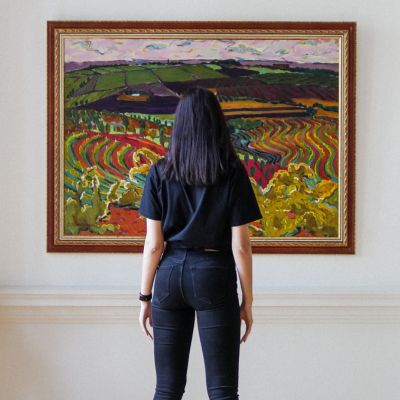 Contemporary art has outperformed the S&P 500 by 131% for the past 26 years. Join the exclusive platform to invest in million-dollar works by artists like Banksy, Basquiat, and more. Get started today and diversify your portfolio with art.
Learn More
5 dividend stocks to retire on
Raytheon Technologies Corp. (RTX)
America's sophisticated weapons are in high demand, especially in Ukraine, which is why Raytheon Technologies (RTX) is up 20% over the past six months. The stock offers a 2.26% dividend yield. Dividends have risen for 29 years consecutively by an average of 7% every 10 years.
10-year stock performance: Up more than 70%
Pfizer Inc. (PFE)
Pharmaceuticals are a recession-resistant business, and Pfizer gained heroic status for creating the first COVID-19 vaccine. Pfizer has raised its dividends every year for 12 years and now offers a lucrative 4% yield.
Based on estimated earnings for 2023, the dividend payout ratio is just 42.3%. That means it pays less than half of its annual earnings in dividends and can easily afford to raise the payout again this year.
10-year stock performance: Up more than 40%
Johnson & Johnson (JNJ)
How about a stock that's increased its dividends since John F. Kennedy was in the White House?
This New Jersey-based healthcare company — home to the ever-popular Band-Aid — has been on the dividend climb for 61 consecutive years, with no end in sight. Now there's bandage for a bruised portfolio.
10-year stock performance: Doubled
Genuine Parts Co. (GPC)
So long as vehicle owners need to keep their vehicles up to snuff — especially with soaring new car prices — Genuine Parts will remain essentially inflation and recession proof.
If your grandpa, even your great-grandpa, enjoyed the first dividend increases on GPC, the fun and profit would've started in 1955. Think about that. The parts they started selling then haven't been available for decades.
But the money still is: GPC's next dividend, due to hit 61%, marks yet another jump.
10-year stock performance: Up 140%
Edison International (EIX)
Utilities are another source of reliable dividends; most utilities are natural monopolies with captive customers. Edison International (EIX) is a great target in this sector. The utility giant has delivered electricity to residents of Central, Coastal and Southern California for 137 years. Today, its customer base is 15 million and covers a 50,000 sq. mile area. Edison has raised its dividend payout every year for 19 years. The stock currently offers a dividend yield of 4.3% with a payout ratio of 67.95%.
10-year stock performance: Up about 35%
Sponsored
Meet Your Retirement Goals Effortlessly
The road to retirement may seem long, but with WiserAdvisor, you can find a trusted partner to guide you every step of the way
WiserAdvisor matches you with vetted financial advisors that offer personalized advice to help you to make the right choices, invest wisely, and secure the retirement you've always dreamed of. Start planning early, and get your retirement mapped out today.