What are real estate debt investments?
When investing in debt instruments, you're acting as the lender to the property owner or the deal sponsor. Depending on the structure — which varies by real estate crowdfunding platform — the loan is secured by either: (1) the property itself or (2) a promissory note backed by the LLC holding the property.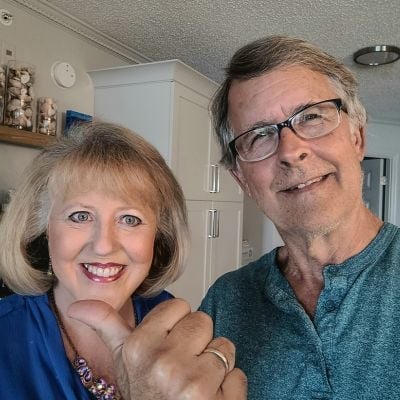 Pros of debt investments
First to get paid — As a debt investor, your investment is secured by the property itself or by a promissory note held by the LLC. In either case, you are in the first position of creditors to get paid if the loan should go into default. The loan default process varies by platform, so you need to do your due diligence. Sometimes, investors have to pay for some of the foreclosure costs if the property loan cannot be paid and the property is seized.
Shorter hold period — Debt investments have a pre-set payoff date, typically between 6 and 24 months.
Cons of debt investments
Fees — Fees are typically higher on debt investments than equity investments.
Returns are capped — With debt investments, you're the mortgage holder of a loan secured by a specific property. Your return is limited to the interest accrued on the money you've loaned to the borrower — you don't share in any profit made on the deal.
Trade your favorite stocks any time
Investing doesn't have to be hard. Robinhood is the only place you can trade stocks, options and ETFs 24 hours a day, 5 days a week, all still commission-free. Start building your portfolio with as little as $1.
Get Started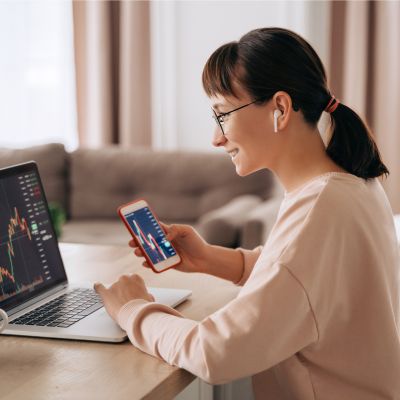 What are real estate equity investments?
With equity real estate investing, you get a proportionate piece of equity in a specific property or portfolio of properties, and share in the profits as the property is developed and sold or managed for rental income.
Pros of equity investments
Access to deals not previously available — Thanks to the ease, efficiency and scalability of online platforms (where all the relevant documents can be posted online, deals can be divided into low minimum investment shares, and funds can electronically flow back and forth), equity deals previously unavailable to individual investors are now just mouse clicks away.
Potential for higher returns — As an equity investor, you're purchasing shares in the business, not just loaning money to fund the deal. As such, you're entitled to share in the net profits.
Lower fees — In general, equity deals carry lower investment fees than debt.
Possible tax benefits passed onto investors — As an equity investor, you own a piece of the property, and depending on the platform, you may be entitled to depreciation expense deductions to reduce the taxes on your earnings.
Cons of equity investments
Risk of failure — Equity investments have a higher risk than debt investments. Deal sponsors may lack the experience and guidance of seasoned real estate professionals. Funding a real estate venture is just the first step. Without an adequate business plan and support structure, even very promising opportunities can fail.
Long-term investment — While the payout is typically higher, equity investments take longer to materialize than debt investments. There is an opportunity cost to tying up your investment dollars in long-term investments that needs to be weighed against the expected return and its probability.
Unsecured — Equity investments carry higher risk, in part because your investment is considered unsecure. You are not the first in line to get a return of your investment should the deal go bad. You own real estate that's most likely secured by loans that are paid back first should there be a default.
Here's a chart summarizing the key differences between Equity and Debt real estate crowdfunding investments:
| | DEBT | EQUITY |
| --- | --- | --- |
| Type of investment | Lender to Property Owner | Property Owner (shareholder) |
| Return | Interest (Fixed) | Share of net profits (Varies) |
| Return Potential | Capped, limited to the loan interest rate | Uncapped, can be in the double-digits |
| Risk | Lower | Higher |
| Secured by | Payback of loan is either (1) secured by the property or (2) unsecured promisory note | Unsecured-You own real estate value after debt |
| Seniority Default | 1st to receive payout, but you may have to pay some of the foreclosure costs if loangoes into default | 2nd to receive payout |
| Distributions | Yes, monthly or quarterly interest payouts | Varies, sometimes quarterly distributions are paid |
| Fees | Typically 2% + possible loan origination fee | Typically 1%–2%, no upfront or service fees |
| Holding period | Varies: 6–24 months | Varies: 1–10 years |
| Tax benefits | No | Yes, investors can typically take the depreciation deduction without owning the property directly |
With either debt or equity deals available through crowdfunding, there are two additional risks to understand:
Possible fraud — The same feature — online scalability — that makes real estate crowdfunding available to small investors also makes it open to fraud. That's why most of these investments are available to only accredited investors who know how to do due diligence and have the capital to risk their entire investment.
Debt or equity? The key players are…
Each of the real estate crowdfunding platforms are slightly different and typically cater to a specific niche, but they're all conceptually the same — providing an online technology platform that facilitates a match-up between real estate operators looking to raise capital and accredited investors looking to invest directly in specific brick-and-mortar real estate projects through cash-flowing loans.
Most crowdfunding sites have a minimum investment of $5,000 and you must be an accredited investor. Among these, RealtyMogul features residential and commercial equity investments. RealCrowd offers commercial deals, both equity and debt. 
For a larger minimum investment, you can choose commercial debt and equity investments from Kiavi. They offer residential debt investments with a minimum investment of $50,000.
Roofstock's unique offering provides investors the opportunity to buy a specific residential rental property with existing tenants — obviously, entry prices vary as you're personally purchasing the whole property.
The bottom line
All investments come with risk, and real estate has different risks than stock investments. Debt instruments offer less risk than equity investments. Your investing targets may favor equity investments if you're seeking striking growth or profit potential. Conversely, you might focus on debt investments when you prefer consistent income and less risk.
It really comes down to tailoring your investment actions to match your objectives and risk tolerance — and doing the due diligence on each crowdfunding platform and the specific deal.
Sponsored
Follow These Steps if you Want to Retire Early
Secure your financial future with a tailored plan to maximize investments, navigate taxes, and retire comfortably.
Zoe Financial is an online platform that can match you with a network of vetted fiduciary advisors who are evaluated based on their credentials, education, experience, and pricing. The best part? - there is no fee to find an advisor.