'I'm always invested'
There are many potential explanations for the rising price levels we've seen after the COVID-19 pandemic: the increased purchasing power from stimulus checks fueling demand, supply chain disruptions hindering the flow of goods and driving up costs, and an easy monetary policy that kept interest rates low, encouraging borrowing and spending.
The Federal Reserve has since raised interest rates significantly to tame spiking inflation. But the prices of many necessities, such as food and housing, remain substantially higher than pre-pandemic levels.
According to Baron, rampant inflation is not just a one-time event.
"The way we think about things is that inflation is going to reduce the value of your money in half about every 14 or 15 years, by four or 5% a year of inflation. That's my whole lifetime," he said.
During periods of high inflation and rising interest rates, bonds are generally not considered great investments. Following the Fed's aggressive rate hikes, there has been a notable drop in bond prices. This is because new bonds are issued at higher rates, making the existing bonds less attractive. The fixed interest rate of a bond might not keep up with the rate of inflation, meaning in terms of real returns (interest rate minus inflation rate), the bond could effectively yield a negative return.
And you won't find Baron clipping bond coupons anytime soon.
"I've never owned a bond, ever," the octogenarian told CNBC. "And I don't have a lot of cash either."
Simply put, Baron is still focusing on stocks. He said, "I'm always invested. And whenever I have a chance to buy more, I buy more."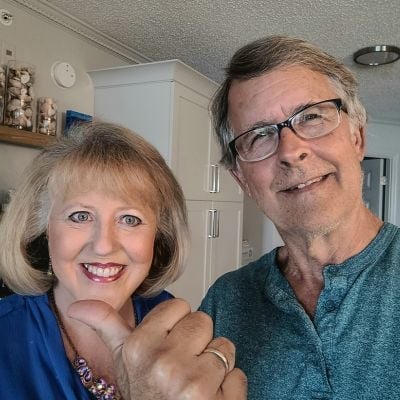 Tesla
Baron was asked about Tesla (TSLA), which should come as no surprise as he has been a long-time Tesla mega-bull. His firm has been investing in the electric vehicle giant since 2014.
Shares of the company have more than doubled in 2023. But Baron believes there's more potential to be realized.
"Wait until you see what's going to happen when all of a sudden they start selling cars, instead of for $40,000 a piece, for $25,000 a piece, which is going to happen in about a year or year-and-a-half," he said to CNBC.
Earlier this month, he told MarketWatch that he expects Tesla to achieve a market cap of $4 trillion within 10 years. Tesla, which is also a major solar player, currently has a market cap of around $700 billion.
To be sure, stocks can fluctuate wildly and even Tesla doesn't always go up along a straight line. While the EV maker's shares have enjoyed a huge rally this year, they are still down over 40% from their all-time high in November 2021.
Sponsored
Follow These Steps if you Want to Retire Early
Secure your financial future with a tailored plan to maximize investments, navigate taxes, and retire comfortably.
Zoe Financial is an online platform that can match you with a network of vetted fiduciary advisors who are evaluated based on their credentials, education, experience, and pricing. The best part? - there is no fee to find an advisor.