The short version
The metaverse is a proposed future that connects people through augmented and virtual realities, using blockchain technology to create a new digital economy.
Facebook (now Meta) has invested heavily in the metaverse. It plans to integrate its many social channels with the metaverse.
Potential investors have the option to buy stocks, ETFs and cryptocurrencies associated with different companies involved with the metaverse.
The metaverse carries a high amount of volatility and risk, similar to any other emerging technology.
Whether or not you should invest in the metaverse depends heavily on your risk tolerance and understanding of this new technology.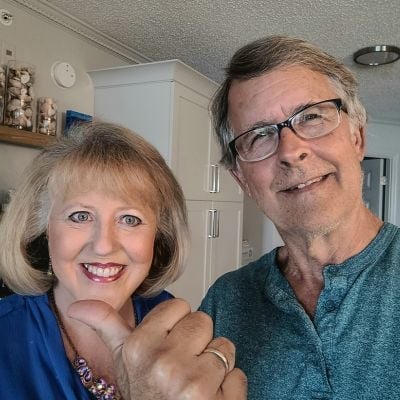 What is the Metaverse?
The concept of the metaverse was first introduced in the 1992 science fiction novel, Snow Crash, by Neal Stephenson. And the concept was more recently explored in the Steven Spielberg-directed film Ready Player One:
While those iterations are based in dystopian worlds, the current proposed metaverse generally refers to connecting people around the world through augmented and virtual realities. It also relies on blockchain technology to create a new digital economy.
For that reason, cryptocurrency is expected to play a significant role in the metaverse, along with NFTs and ecommerce. Rather than see and read the internet, we'll be experiencing it in an all-new dimension.
Some people use the terms "metaverse" and "Web3.0" interchangeably, but they are somewhat different concepts. Web3.0 is more about decentralization and users taking ownership of the internet. The metaverse on the other hand is the platform and arena — such as augmented and virtual reality — in which we will experience this new internet.
One pessimist's take: Here's why the Metaverse will kill Bitcoin
How to invest in the Metaverse
As investors, it's always interesting to see an emerging industry that has institutional backing. The metaverse may be a difficult concept to understand right now, but it's worth noting that when the internet first started, it was also considered by skeptics as a novelty.
Let's take a look at some of the ways to invest right now in the metaverse.
Stop overpaying for home insurance
Home insurance is an essential expense – one that can often be pricey. You can lower your monthly recurring expenses by finding a more economical alternative for home insurance.
SmartFinancial can help you do just that. SmartFinancial's online marketplace of vetted home insurance providers allows you to quickly shop around for rates from the country's top insurance companies, and ensure you're paying the lowest price possible for your home insurance.
Explore better rates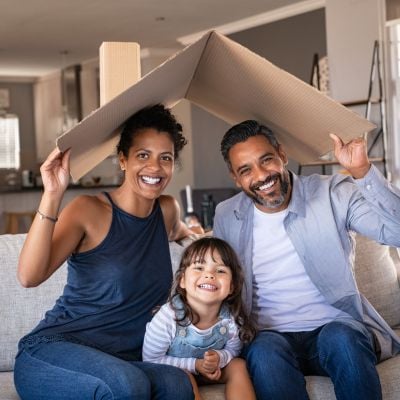 Metaverse stocks
Meta platforms (NASDAQ:FB)
Many people see Meta, formerly known as Facebook, as a primary driving force behind the creation of the metaverse as we know it today. CEO Mark Zuckerberg put his company through a major rebranding. And he plans to integrate Facebook, Instagram and WhatsApp into the metaverse.
Some of the companies that Meta has acquired in the past, such as the VR headset maker Oculus, will likely also play a role in Meta's expansion into the metaverse. Unsurprisingly, this makes Meta one of the most popular metaverse stocks out there.
NVIDIA (NASDAQ:NVDA)
The other big tech company that is commonly mentioned in discussions about the metaverse is the chip-maker, NVIDIA. The company has come up with its own platform for the metaverse, currently named "Omniverse." NVIDIA is gearing up this platform to be the metaverse but for developers. It provides enterprise solutions and tools for companies and creators who want to work within the metaverse.
Most people know NVIDIA as the chip company that makes GPUs (graphics processing units) for gaming, cryptocurrency mining and data centers. As the metaverse continues to develop, NVIDIA looks to continue to expand among its various segments.
Roblox (NYSE: RBLX)
If you have kids, you've probably already heard of Roblox. It's a wildly popular gaming platform that makes it easy to create, find, and play games created by users. Founded in 2004, Roblox had been slowly ascending for years; but it enjoyed explosive growth in 2020 and 2021 (especially with children) thanks in large part to pandemic stay-at-home orders.
As expected, that growth has slowed a bit post-pandemic. But Roblox is still a dominant player in the space. In July 2022, it had a record 58.5 million daily active users which was 26% up from the year before. And it received $243 to $247 million in bookings.
Like many tech stocks, Roblox has been hit hard in 2022. Its share price has fallen over 60% year-to-date. But the good news is that it's been slowly on the rise since hitting a low of $23.19 per share in May. As of writing, RBLX is trading for approximately $38 per share.
Metaverse ETFs
A sensible approach to gaining exposure to an entire industry is to buy a basket of different companies through an exchange-traded fund (ETF).  Unfortunately, there aren't many many Metaverse ETFs available yet.
There is one option, however: Roundhill Ball Metaverse ETF (NYSE:METV). METV launched in June 2021. The fund has an expense ratio of 0.59%. Its major holdings include Roblox (NYSE:RBLX), NVIDIA (NASDAQ:NVDA), Meta (NASDAQ:FB) and Unity Software (NYSE:U).
To invest in METV or future metaverse ETFs, you'll need to open a brokerage account. You can compare our top online brokers for 2022 here >>>
Metaverse tokens
Decentraland (MANA)
One of the first decentralized gaming metaverses, Decentraland is a virtual-world gaming platform. Players in Decentraland use the MANA token to purchase in-game items. These items are minted NFTs, which are unique and have value that can be resold or traded within the in-game economy. Decentraland also offers NFTs in the form of land plots that users pay large sums for.
Cryptocurrency exchanges that support MANA trading include Coinbase, Gemini, eToro, and more.
The SandBox (SAND)
The SandBox is another virtual world where players can create and monetize assets. The Sandbox is ethereum based but has its own native token, SAND. Similar to Decentraland's MANA token, SAND can be used to buy and sell NFTs within the game.
Like MANA, you can trade SAND on several of the top crypto exchanges.
Axie Infinity (AXS)
This metaverse game really took off during the pandemic. Rather than a world building game, Axie plays more like a Pokemon-style game. Users raise their NFT beasts, referred to as Axies, to battle each other. The native token is AXS, or Axie Infinity Shards, which again is tied into the NFT economy of the broader game.
The Axie Infinity Coin, AXS, is available on Coinbase, Gemini, and several other crypto exchange platforms.
Decentraland
Decentraland is a virtual reality platform powered by the Ethereum blockchain. It allows users to create, experience, and monetize content and applications. The native currency of the platform is MANA, which is used to purchase land and other goods and services within Decentraland.
You can buy MANA on Coinbase, Binance, or other exchanges. You can also earn MANA by participating in the Decentraland ecosystem, such as by creating content or applications.
Should you invest in the Metaverse?
Whether or not you should invest in the metaverse depends on your risk tolerance and whether you believe the technology will materialize. One big question that has experts divided is whether the metaverse is a viable long-term technology that will significantly impact our everyday lives. Though we are seeing institutional investors getting into the space, investors will likely wait until more tangible products are released before buying up shares.
That being said, investing in the metaverse gives you get exposure to new technologies like blockchain, augmented reality, cryptocurrencies and NFTs. But remember that cryptocurrencies, NFTs and the blockchain itself all exhibit very high volatility. There's also an added risk of fraud and scams, which have been prevalent with certain blockchain technologies.
On the flip side, there could also be significant returns generated for early investors if the metaverse materializes.
Pros & cons of Metaverse investing
Pros
The metaverse offers exposure to new and upcoming technologies like blockchain, augmented reality, cryptocurrencies and NFTs.
There's potential for high returns if the metaverse becomes widely adopted.
There's institutional backing from investors which could signify confidence in the space.
Cons
Metaverse-focused stocks are more likely to experience higher levels of volatility.
Trying to pick the "winning" stock is always hard, but it's especially difficult in an up-and-coming industry like the metaverse.
There's no guarantee that the metaverse will become mainstream.
Bottom line
As is often the case when it comes to investing in any emerging technology, significant uncertainty goes alongside the potential. Investors can expect volatility as the metaverse develops. It still remains to be seen if the metaverse changes the way we live. But the present institutional backing in this exciting space could be a positive sign for potential investors.
Ultimately, determining whether to allocate capital to the metaverse is not unlike deciding to invest in any other exciting new technology. It depends heavily on an investor's risk tolerance, knowledge of the space and hopes for the future.
Further reading:
Disclaimer: The content presented is for informational purposes only and does not constitute financial, investment, tax, legal or professional advice. If any securities are mentioned in the content, the author may hold positions in the mentioned securities. The content is provided "as is" without any representations or warranties, express or implied.
Sponsored
Follow These Steps if you Want to Retire Early
Secure your financial future with a tailored plan to maximize investments, navigate taxes, and retire comfortably.
Zoe Financial is an online platform that can match you with a network of vetted fiduciary advisors who are evaluated based on their credentials, education, experience, and pricing. The best part? - there is no fee to find an advisor.