Pfizer recently slashed its full-year revenue outlook for 2023 to $58 billion to $61 billion — down from its previous estimate of $67 billion to $70 billion — "solely due to COVID products."
Amidst poor vaccination uptake this fall, the pharmaceutical giant now expects sales of its COVID-19 vaccine, Comirnaty, to be $2 billion lower than previously expected in 2023. It has also slashed its expected Paxlovid (anti-virus medication used as treatment for COVID) revenues by approximately $7 billion.
"We are in the middle of the Covid fatigue," said Pfizer CEO Albert Bourla during an investor call on Oct. 16. "Nobody wants to speak about Covid. We have the big anti-vaccination rhetoric."
Facing such uncertainty, Pfizer cut its full-year adjusted earnings guidance to a range of $1.45 to $1.65 per share — a far cry from the prior estimate of $3.25 to $3.45 per share — causing its stock to tumble.
But Pfizer stock recovered quickly after Bourla explained the company's cost realignment program, which will include layoffs and is expected to deliver savings of $1 billion this year and an additional $2.5 billion in 2024.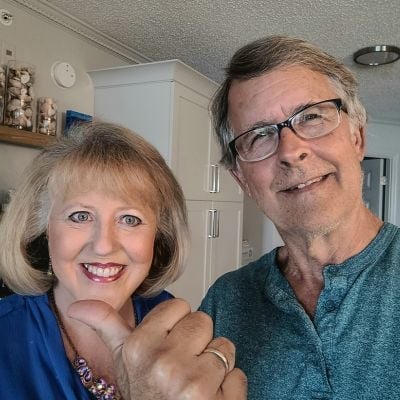 Like two peas in a pod, when Pfizer slashed its full-year outlook, investors immediately started to worry about Moderna's 2023 prospects and its stock value slumped. And unlike its main competitor, Moderna shares did not see a quick recovery.
In August, Moderna reported total revenue for the second quarter of $344 million, compared to $4.7 billion in the same period in 2022 — "mainly due to a decrease in sales of the company's COVID-19 vaccine."
The company — which is expected to report its third quarter earnings on Nov. 2 — reported $0.3 billion in COVID-19 vaccine sales in the second quarter and $2.1 billion for the first half of the year, hitting its expectations.
"We are on track to deliver 2023 [COVID-19 vaccine] sales between $6 billion to $8 billion, depending on Covid vaccination rates in the U.S.," said Moderna CEO Stéphane Bancel, when announcing the latest results.
Moderna has so far retained that guidance despite Pfizer's revision in October, according to Investor's Business Daily (IBD), stating that its projection "reflects the uncertainty of U.S. vaccination rates."
In the second quarter, Moderna reported a loss per share of $3.62, compared to a year-earlier gain of $5.24 per share. IBD reported that analysts expect that loss trend to continue in the third quarter.
Novavax is another vaccine maker that felt the sting of Pfizer's $9 billion projected revenue slash. Novavax shares dropped by 4.5% shortly after Pfizer's announcement, adding fuel to the uncertainty around the vaccine company's financial future after it cut its 2023 outlook in August.
Despite beating expectations in the second quarter of this year — scoring $424 million in revenue and earning 65 cents per share — Novavax reduced its expected total 2023 product sales to $960 million to $1.14 billion, down from its previous estimate of $1.06 billion to $1.24 billion.
The Novavax vaccine is unique in that it is the only non-mRNA protein-based XBB COVID vaccine available in the U.S. and therefore appeals to a section of the population that is uneasy over mRNA technology.
Novavax received the Food and Drug Administration (FDA)'s go-ahead for its updated COVID shot on Oct. 3, but it was only approved for individuals aged 12 and older — setting the drug giant at a potential disadvantage to Pfizer and Moderna, whose updated vaccines are suitable for those as young as six months old.
On Oct. 16, the company released a statement expressing its confidence in the ongoing rollout and "broad availability of its vaccine in the U.S. market."
"Following arrival in pharmacies and health care provider offices, and first doses administered last week, Novavax's vaccine is now widely available throughout the U.S. Novavax believes it is too soon to evaluate U.S. vaccination rates given that vaccinations will continue in the coming weeks."
Sponsored
Follow These Steps if you Want to Retire Early
Secure your financial future with a tailored plan to maximize investments, navigate taxes, and retire comfortably.
Zoe Financial is an online platform that can match you with a network of vetted fiduciary advisors who are evaluated based on their credentials, education, experience, and pricing. The best part? - there is no fee to find an advisor.