Novo Nordisk touts trial success
Cramer's comments came shortly after Novo Nordisk revealed the results of a five-year clinical trial, which found that its semaglutide drug (sold under the brand name Wegovy) cut the risk of serious cardiovascular complications in patients with obesity issues and heart disease by 20%.
And while the trial was not designed as a weight loss trial, participants who received semaglutide lost an average 9.4% of total body weight, which was sustained throughout the trial.
Shortly after the results were announced, several market analysts proclaimed the findings would not move the needle or convince insurance companies to cover the drugs for the purpose of weight loss. That's partly because the drugs are so expensive. Ozempic, for instance, currently costs about $900 for a one-month supply, while Wegovy has a list price of $1,349 for a one-month supply.
"I think these analysts are insane," said a riled-up Cramer, who went on to list groups of patients he thinks health insurers will be "downright eager to cover."
For example, he said people with type two diabetes are at risk of other health issues and therefore insurers should be "happy to pay" for drugs that can "nip [that] in the bud."
Cramer is by no means alone in seeing the potential of GLP-1 drugs. Looking at how weight-loss drugs could evolve over time, Emily Field, head of European Pharmaceutical Research at Barclays said on CNBC's "Squawk Box": "There's probably going to be a spectrum of therapeutic options available… [with] maybe some orals that could come down the pipeline further down the road … for people who are just in that overweight category.
"We think that it's still going to be this push and pull between the manufacturers and the insurers — as they're able to show more data showing that it can save the payers money, then you're probably going to see coverage just incrementally expand and expand."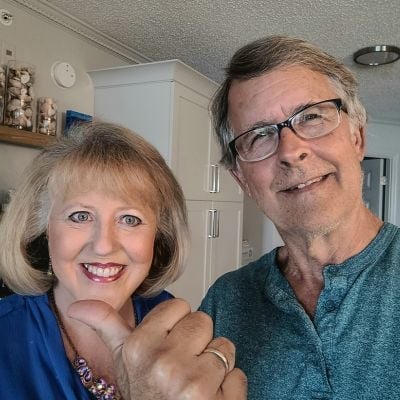 Value, value, value
On Nov. 13 — the first trading day after Novo Nordisk announced the results of its trial at the American Heart Association (AHA) annual Scientific Sessions in Philadelphia — the drug maker's shares rose 3%, highlighting investor confidence in the cardiac benefits of Wegovy. Year-to-date, NVO shares are up 42.5%, according to market analysis site Tipranks.
Its main rival in weight-loss treatment — and Cramer's favorite drug maker of the two — Eli Lilly also saw a 1.17% lift on Nov. 13. Tipranks shows LLY shares are up 62.61% year-to-date.
Cramer dismissed fellow market analysts' concerns over the viability of the drugs, stating: "Today's the day when the junk food purveyors, the anti-diabetes devices and the alcohol stocks were able to run because the analysts said not to fear this new class of drugs. I say: let them run. They're way too knocked down."
He believes the value of NVO and LLY will grow "much higher than they are today" once the "miracle drugs are mass-produced" and available at a reasonable cost.
Sponsored
Follow These Steps if you Want to Retire Early
Secure your financial future with a tailored plan to maximize investments, navigate taxes, and retire comfortably.
Zoe Financial is an online platform that can match you with a network of vetted fiduciary advisors who are evaluated based on their credentials, education, experience, and pricing. The best part? - there is no fee to find an advisor.