The Short Version:
LGBTQ+ friendly investments are assets and companies that promote LGBTQ+ inclusive policies and workplaces.
More companies are actively supporting minority communities through LGBTQ+ affirming policies and creating stock options for allies and investors.
Many financial advisors and robo advisors now offer portfolios that align with certain SRI criteria, including companies dedicated to furthering workplace equality.
There's historical evidence that financial indexes focused around LGBTQ+-led or inclusive companies have outperformed the S&P500 and other global indexes.
Companies now have to work to get investors' attention, and investors are looking for equality. More than ever before, major companies are actively trying to support minority communities such as the LGBTQ+ community. Meanwhile, given the increasing options, investors are empowered to incorporate these companies into their portfolios.
So if you're looking to invest around your values, how do you find these LGBTQ+ friendly investments? And will they perform well over time? Let's find out.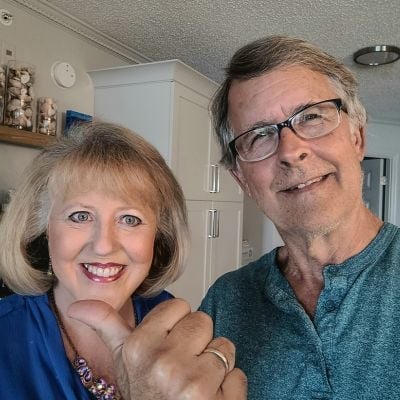 What is an LGBTQ+ friendly investment?
LGBTQ+ is a general term that loosely refers to Lesbian, Gay, Bisexual, Transgender and Queer or Questioning and other individuals who identify with these communities.
LGBTQ+ friendly investments are assets and companies that promote LGBTQ+ inclusive policies and workplaces. You can choose to invest in individual stocks and get a stake in specific companies that actively include and support LGBTQ+ individuals.
You can also consider mutual funds and ETFs that do the legwork for you and bundle assets that have LGBTQ+-friendly policies and practices in mind.
Why are LGBTQ+ friendly investments important?
They can help evolve the investing world
For a very long time, investing was done mostly by a certain group of people: wealthy, white, cisgender, straight men. Thankfully, long gone are the Wolf of Wall Street days, and investing has started to become a more even playing field.
Still, it can be difficult for many individuals in the LGBTQ+ community to feel comfortable in the investing world. Having investment choices that show there are supportive options out there can only help the investing world grow as a whole.
They help the LGBTQ+ community build wealth
There are numerous financial challenges that face the LGBTQ+ community and make it difficult to gain wealth. In fact, according to a Prudential report, 40% of those within the LGBTQ+ community have trouble making ends meet each month.
"According to a Prudential report, 40% of those within the LGBTQ+ community have trouble making ends meet each month."
Having fair and open investing choices can go a long way in making investing accessible to the LGBTQ+ community and their allies.
Since investing can be the gateway to building lasting wealth, giving access to an underserved community can help equalize opportunities across the board.
They create better social awareness among companies
Having LGBTQ+-friendly investing options shows a broader range of support by businesses, something the LGBTQ+ community has been fighting for many years. Plus, supporting LGBTQ+ employees has only proved to help businesses grow and succeed.
"Companies with LGBTQ+ friendly policies do a better job of retaining employees and have substantial shareholder value," says Marina Vaamonde, real estate investor and founder of PropertyCashin.com. "Employee retention is a major factor in business success today."
That should come as no surprise, as the U.S. and other countries have been dealing with major labor shortages.
The time has come where businesses have finally started to learn that inclusivity promotes well-being all the way around — for both the company and their customers.
Trade your favorite stocks any time
Investing doesn't have to be hard. Robinhood is the only place you can trade stocks, options and ETFs 24 hours a day, 5 days a week, all still commission-free. Start building your portfolio with as little as $1.
Get Started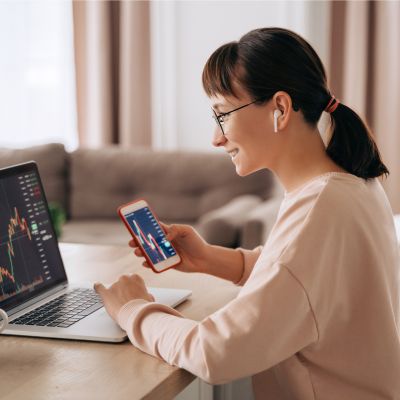 How to find LGBTQ+ friendly investments
Thankfully, LGBTQ+ friendly investments have become relatively easy to find these days. Here are four ways to find investments that support LGBTQ+ inclusion.
Use the Human Rights Campaign's Corporate Equality Index
One of the easiest ways to find LGBTQ+ friendly investments is to buy shares in companies that proudly stand by their LGBTQ+ employees. The Human Rights Campaign offers their Corporate Equality Index, which helps track and rate Fortune 500 companies that maintain just corporate policies around their LGBTQ+ employees. Of the companies on this list, Vaamonde recommends:
Apple
JP Morgan Chase
American Airlines
Nike
Xerox
Eastman Kodak
According to her, these companies have maintained a 100% grade on its Corporate Equality Index since its inception 20 years ago. This shows a commitment to standing by and promoting equality in the workforce for LGBTQ+ individuals. This is just a handful of the companies in the rating, but you can find a complete list here.
To invest in any of these companies' stocks, you'll first need to open a brokerage account. Check out our favorites for 2023
Ask your financial advisor
If one of your financial goals is to include LGBTQ+ friendly investments in your portfolio, your financial advisor might be able to lead you in the right direction. While not every advisor gives investing advice, those that do should be able to help you accomplish your goal, especially if they're a fiduciary.
Make sure that you and your advisor are on the same page by asking them the following questions:
"Make sure that the advisor you choose has the Accredited Domestic Partnership Advisors designation."
What companies support LGBTQ+ workers and communities?
What's the best way to invest in them?
Do these companies line up with my risk tolerance?
If your financial advisor isn't on board with the reasoning for your investment strategy, it could be time to find one that does. In fact, you can search the Horizons Foundation directory for LGBT+ friendly advisors. Just make sure that the advisor you choose has the Accredited Domestic Partnership Advisors designation, which means that they've completed training specific to the needs of the LGBTQ+ community.
Find a robo advisor that follows SRI guidelines
Socially Responsible Investing (SRI) has grown substantially in the last few years, with the number of assets under management tied to SRI investments reaching $17 trillion in 2020. SRI focuses on socially just investments composed of companies who support social causes.
In an SRI-focused portfolio, you may find the following:
Companies who have helped local communities grow
Environmentally-friendly companies, and companies working to combat climate change
LGBTQ+-friendly companies working toward equality
However, when it comes to choosing SRI funds, you'll want to look under the hood. As Vaamonde warns, "Some SRI investment funds may include but are not exclusively made up of companies that rate highly as being LGBTQ+ friendly."
If you're turned off by the research, there is also a slightly easier option. You can pick a robo advisor like Betterment or Wealthfront to do the investing for you. Many of these robo advisors have specific portfolio options that focus on SRI investments, some of which include LGBTQ+ friendly companies. You can find our favorite robo advisors here.
Before giving your business to a company just because they say they support SRI investments, take a look into what they mean by that. Do they just focus on environmental causes? On community investing or leadership gender parity? Not every SRI investment will encompass all social issues, so make sure to do your research and check their holdings.
More: How to know if a company is really ESG
Consider real estate investing
You'll need more capital than other investments if you want to try your hand at real estate investing. But it could be a worthwhile avenue for those looking to support the LGBTQ+ community.
"Real estate investing is open to absolutely everyone who meets some basic financial requirements and can be used to serve the needs of any community that needs support," said Daniela Andreevska, VP of Content and real estate consultant at Mashvisor. She gives the example of hands-on investors who can buy a rental property in an area where there's a lack of available housing for the LGBTQ+ community.
"Alternatively," she adds, "you can invest in a property to run as a short-term rental in a vibrant LGBTQ+ location."
Real estate can be a lucrative investment, but it does come with some substantial risk and a lot of effort. Make sure you and your finances are ready to take that on before considering becoming a landlord.
More: How to buy an investment property
Do LGBTQ+ friendly investments perform well?
Since LGBTQ+ inclusive investments are relatively new in the grand scheme of the investing world, it's difficult to say for certain how these investments will play out years into the future. But so far, things look hopeful.
The LGBGTQ100 Esg index Has a history of outperforming the S&P 500
Although it has only been around since 2019, the LGBTQ100 — an index of 100 equality-driven companies — has outperformed the S&P 500 by 6.01%.
While there is no accurate metric that can tell you how the index will play out in the future, a rise in overall social acceptance of the LGBTQ+ community could indicate that this trend will continue upward as the years go by.
The LGBT350 also tends to outperform global indexes
The LGBT350 index, created by Credit Suisse, looks at 350 diverse and inclusive companies. It has also outperformed the larger equity market for the last seven years.
More than ever, companies are becoming inclusive and are actively promoting equality among all groups. Thanks to this, we'll likely see more and more impressive companies rank high in these indexes, making them diverse investment choices in the future.
The bottom line
Finding LGBTQ+ friendly investments involves finding companies that actively support their LGBTQ+ workers and the community overall. You can find lists of these companies on places like the Human Rights Campaign's website or by asking your financial advisor.
As always, make sure you're considering how these investments will affect your entire financial picture. And do your research before you decide to go with certain investments or before you let a robo advisor choose them for you.
Sponsored
Follow These Steps if you Want to Retire Early
Secure your financial future with a tailored plan to maximize investments, navigate taxes, and retire comfortably.
Zoe Financial is an online platform that can match you with a network of vetted fiduciary advisors who are evaluated based on their credentials, education, experience, and pricing. The best part? - there is no fee to find an advisor.