What is a foreign investment?
Foreign investments might sound like something handled by Washington bureaucrats, but it's actually something you can do in your own investment account. "Foreign investments" simply refers to buying assets in nations other than the United States.
We are going to focus on foreign investments in the stock market, but you can also buy foreign currencies, corporate bonds, and government bonds. Each has its own risk. And it's important to understand how this risk influences your overall portfolio.
In general, most U.S. investors consider investments inside of the United States to be less risky than foreign ones. However, international investments make sense for investor portfolios. The trick is finding the right balance, or asset allocation, between foreign investments and U.S. investments.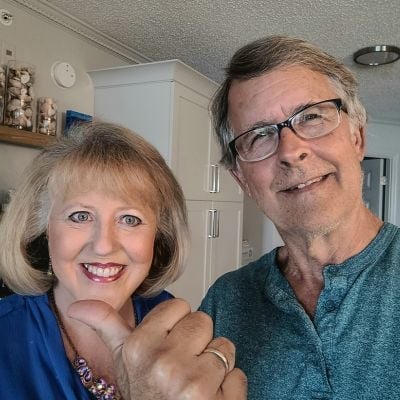 Ways to invest in foreign stocks
Buying a foreign-listed stock isn't as simple as with a stock-based in the United States. Here are some of the different ways you can invest in stocks:
1. International stock exchanges
If you register directly with a foreign stock exchange, you can trade any stocks listed there. The biggest stock markets in the world are the New York Stock Exchange (NYSE) and Nasdaq. Outside of the United States, the biggest stock exchanges include the Tokyo Stock Exchange, London Stock Exchange, Shanghai Stock Exchange, Hong Kong Stock Exchange, Euronext, and others.
The Toronto Stock Exchange is a major exchange located just over the border from New York. There are many exchanges around the world, with high concentrations of them in Europe and Asia.
As of the end of 2019, the biggest exchange outside of the United States is the Tokyo Stock Exchange. This exchange is the third biggest in the world but still only about half the size of the Nasdaq and a quarter the size of the NYSE when measured by market capitalization.
2. American depository receipts
An American Depository Receipt (ADR) is a foreign stock that's listed on a U.S. market. To list as an ADR, the foreign company must follow U.S. laws regarding reporting. When entering a trade, buying an ADR is similar to buying any other stock. We've found Merrill Edge is one of the best brokers for investing in ADRs and international stocks.
Behind the scenes, a bank in the United States holds the stock of the foreign company for U.S. investors. They charge a small fee for this service, which means you will pay some ongoing costs for holding ADRs in your account.
3. Global depository receipts
Many companies want their stock on U.S. markets to gain access to the capital of U.S. investors. A global depository receipt (GDR) is like an ADR, but the stock is available for sale on multiple stock markets. This means one company's shares can be bought and sold on multiple international exchanges.
4. Foreign direct investing
Foreign direct investing is a term for making purchases of physical assets in a different country, such as opening plants or purchasing buildings. This is generally best left to wealthy investors who can buy a large portion of a foreign company or invest in an international joint venture.
5. Global mutual funds
Mutual funds can own stocks, bonds, and other assets. When you buy a mutual fund, you get a slice of many stocks all at once.
Global mutual funds include stocks from outside of the United States. This is one of the easiest ways to buy foreign stocks and limit your risk compared to buying a single company's stock as an ADR or GDR.
These funds charge an annual fee that can vary based on the fund manager and fund type.
6. Exchange-traded funds
Like mutual funds, exchange-traded funds (ETFs) give you access to multiple stocks or other underlying assets with one investment. ETFs trade like stocks, so you can buy and sell them instantly with no fees.
Many ETFs follow a specific market index, such as the S&P 500 or the Dow Jones Industrial Average. Others may be actively managed or use an investment strategy picked by the fund manager.
Like mutual funds, most ETFs carry an annual fee. These fees tend to be a bit lower than with mutual funds, however.
7. Multinational corporations
Some stocks in the United States act as international investments. The Coca-Cola Company, for example, sells its products in almost every country on Earth. Walmart has stores dotting the globe. In fact, few companies today don't have some international component.
When buying U.S. stocks, remember that many operate around the world. In an increasingly global economy, almost every stock includes a small foreign investment.
8. Finding international stocks
It's a big world out there, and that means there are a ton of international stocks to buy. You may want to focus your international stock investments in specific regions, countries, or groups of countries, or use other criteria.
Biggest global stocks
Every year, Fortune puts together a list of the biggest public companies in the world. From that list, we can quickly find some of the biggest stocks outside of the United States. Check out the Fortune Global 2000.
Energy, communications, auto manufacturing, and financial services are common industries among large foreign companies.
The ten biggest non-U.S. stocks for 2019 were:
Sinopec Group
Royal Dutch Shell
China National Petroleum
State Grid
Saudi Aramco
BP
Volkswagen Group
Toyota Motor
Samsung Electronics
Glencore
Of course, just because a company is big doesn't mean it's a good investment. Use the same review criteria and analysis as you would for an American stock when investing internationally. That means fundamental analysis or technical analysis, depending on your preferences.
Stop overpaying for home insurance
Home insurance is an essential expense – one that can often be pricey. You can lower your monthly recurring expenses by finding a more economical alternative for home insurance.
SmartFinancial can help you do just that. SmartFinancial's online marketplace of vetted home insurance providers allows you to quickly shop around for rates from the country's top insurance companies, and ensure you're paying the lowest price possible for your home insurance.
Explore better rates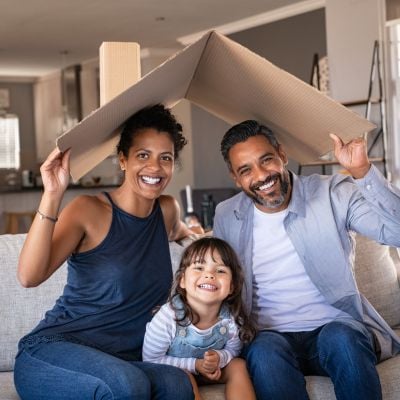 International stocks add diversification
For some investors, investing only inside the United States carries too much risk. Diversifying your portfolio with international investments removes some concentration risk. However, historically stocks outside of the U.S. are considered riskier than ones in the United States.
There's one rule that most investors agree on: Diversification can be a good solution for risk. That doesn't mean you can buy a bunch of stocks in one country, industry, or other specific grouping and protect yourself from all losses.
How to find the best fund for your portfolio
Every investor has different goals and different risk tolerance, so there's no exact right or wrong fund for your portfolio. The best fund is different for everyone. Consider these criteria when picking a mutual fund or ETF for international investing:
Holdings: Don't buy a fund unless you know what it holds. You should always understand and agree with the investment philosophy of every mutual fund and ETF you own.
Fees: Don't overpay for management fees. Some funds charge less than 0.10% per year, while others charge more than ten times that. Lower fees mean you get to keep more of your money in the long term.
Historical performance: Actively managed funds tend to underperform the market. Compare the performance of your potential mutual fund or ETF selection to key market benchmarks to see if you would have beaten the market by owning it in the past.
Risks of foreign stocks
As we discussed above, foreign stocks often carry more risk than U.S. stocks. Emerging markets are particularly risky, though that doesn't mean you won't find risk in established economies.
Brexit and the euro currency crisis rocked even strong stock markets like the London Stock Exchange and Euronext. As with any investment, make sure this risk lines up with your goals and overall risk tolerance.
Another risk is that of cybersecurity. Cyberattacks and security breaches are becoming more common, which is why it's important to keep all of your investments secure. Using a VPN like ExpressVPN when you use a broker account to purchase stocks helps keep your personal data secured.
A VPN (short for virtual private network), helps keep your transactions secured by encrypting your data. This means that no one can view your purchases online. Of course, it's also important to use a reputable broker that has an encrypted website. But having a VPN like NordVPN can add an extra layer of security.
Costs of international stocks
Foreign investment doesn't have to cost more than any other stock. You can invest in ADRs and ETFs that instantly add international stocks to your portfolio without paying trade commissions. You may pay a small maintenance fee for that ADR or fund. But it may be worth the cost.
You can also get international exposure without any added costs by buying U.S.-based multinational corporations and foreign stocks listed in the United States.
Keep in mind that if you directly own overseas investments, you will need to report that to the IRS, and it could be subject to taxes. That's thanks to a 2010 ruling called the "Foreign Account Tax Compliance Act" (FATCA). This law requires foreign financial institutions to report any non-U.S. account or investment held by a U.S. citizen.
Build your stock portfolio with foreign stocks
Adding foreign stocks to your portfolio is a great way to add diversification and hedge against risk. There are a lot of options available so you can invest in foreign stocks no matter your current investing strategy.
If you're looking for an easy way to start investing in foreign stocks, ETFs are a great option, while ADRs are a simple way to invest directly into a foreign company. You can also invest directly in companies by registering with a foreign stock exchange. Even buying stock of a big multinational company in the U.S. can give you exposure to the global market.
Whenever you decide to move forward, international stocks can be a great complement to your portfolio. Just pay attention to risks and fees, and you should be in a position to make the most informed investment choices.
Sponsored
Follow These Steps if you Want to Retire Early
Secure your financial future with a tailored plan to maximize investments, navigate taxes, and retire comfortably.
Zoe Financial is an online platform that can match you with a network of vetted fiduciary advisors who are evaluated based on their credentials, education, experience, and pricing. The best part? - there is no fee to find an advisor.