Using my own viewing experiences plus information from The Guardian, Bleacher Report and other sources, here it is: a countdown of the 10 worst stadiums in the MLS.
10. Red Bull Arena, New York Red Bulls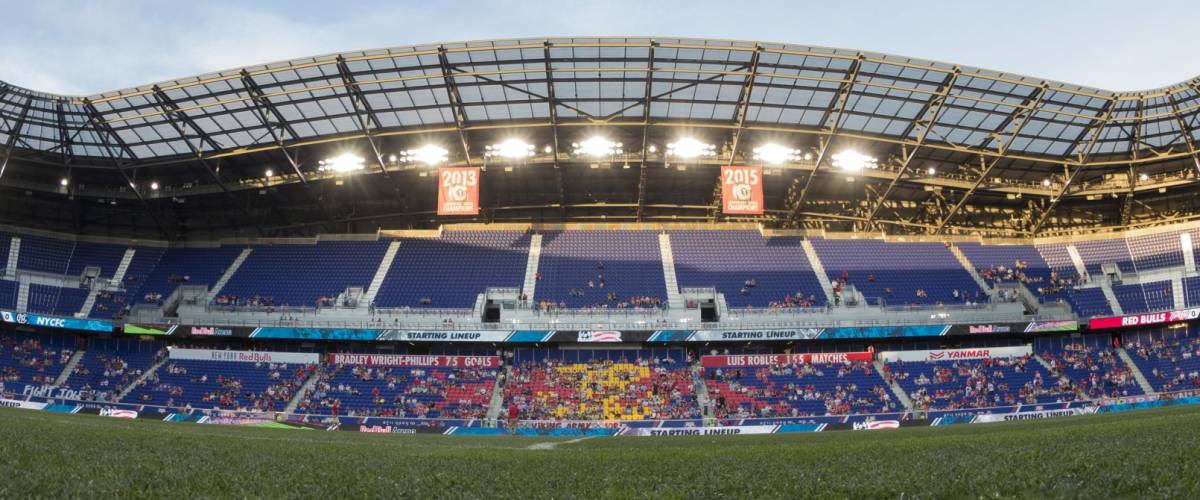 Red Bull Arena is one of the most beautiful stadiums in the MLS, but it suffers from a lack of attendance and fan atmosphere.
The field — in Harrison, New Jersey, about 12 miles west of midtown Manhattan — often draws a light crowd, partly because the access to parking and transit isn't very good, fans say.
"Parking is limited, and the streets around the stadium are small and crowded," says one Yelp reviewer. "They recommend the train, but the one stop at the stadium is tiny. After the game, there were thousands herded into a tiny two-door opening for the train. It wasn't pretty."
9. Talen Energy Stadium, Philadelphia Union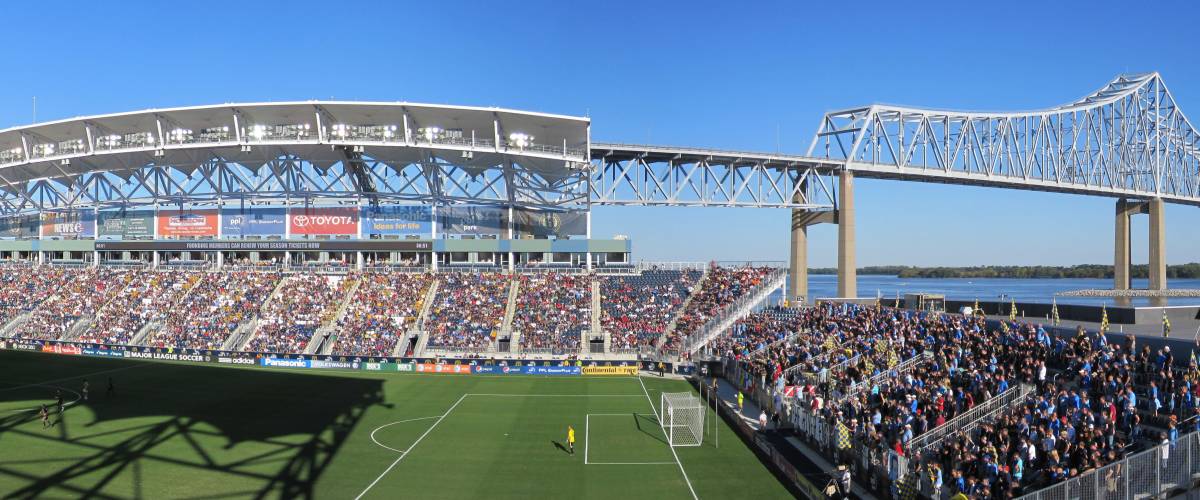 Talen Energy Stadium has everything you want in a stadium, except one very important item: a decent location.
It has a 2,000-seat special section for the Sons of Ben, the fans who lobbied hard to bring Major League Soccer to Philadelphia. The nine-year-old venue also offers great views of the Delaware River and Commodore Barry Bridge.
But the stadium was intended to reinvigorate the depressed suburb of Chester, Pennsylvania — 20 miles and at least 30 minutes from downtown Philly. Getting there by car is "a pain," says one Yelper.
8. BBVA Compass Stadium, Houston Dynamo BBVA Compass Stadium is a modern arena on the outskirts of downtown Houston, with OK food and good views of the city's skyline. But it's hurt by poor fan atmosphere.
For some reason, crowds have not shown up: The Dynamo's average attendance was 17,500 in 2017, 4,500 below capacity. Some fans blame a lack of shade.
"Daytime events in the summer are brutal with nothing to protect you from the blazing ball of fire attacking from above," says one critic on Yelp. "There are also no fans or air circulation methods anywhere so even watching games in the evenings can be face-meltingly humid."
7. Dick's Sporting Goods Park, Colorado Rapids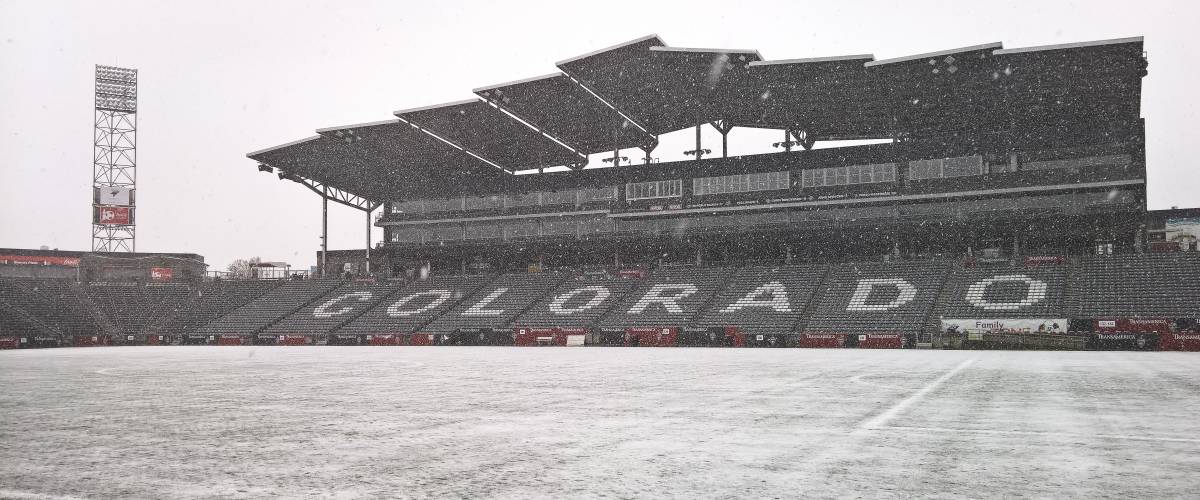 The Rapids' home has one of the lowest average crowds, and one reason may be that it's an open-air stadium about 10 miles north of downtown Denver — almost a mile above sea level. Several games have been played in snowstorms.
"Really not a bad seat in the house," writes one Yelper, who also offers this warning: "We sat in bleacher seating which was COLD! Next time I'll bring something to warm my butt!"
Want to warm up your wallet? Use a cash-back credit card when you buy seats for your next big sports outing. It's a good way to fight back against high ticket prices.
6. SeatGeek Stadium, Chicago Fire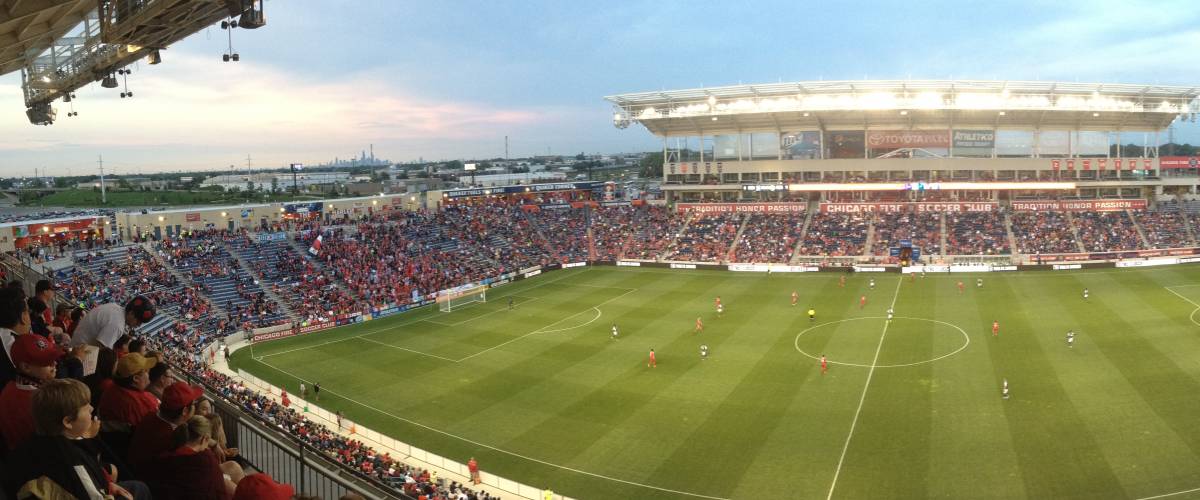 SeatGeek Stadium — about a dozen miles from downtown Chicago in Bridgeview, Illinois — is yet another MLS venue that gets slammed for its remoteness. It's. Just. Too. Darn. Far.
Complains one Yelp reviewer: "The location is terrible, especially for those coming from the north or west. There is no public transportation to the park, the neighborhood is sketchy, and the parking lot is unlit and unpaved."
But there are other issues at the 13-year-old stadium. Thanks to recent crackdowns by the front office on banners, flares and fan activities, SeatGeek has turned into a mausoleum.
5. Toyota Stadium, FC Dallas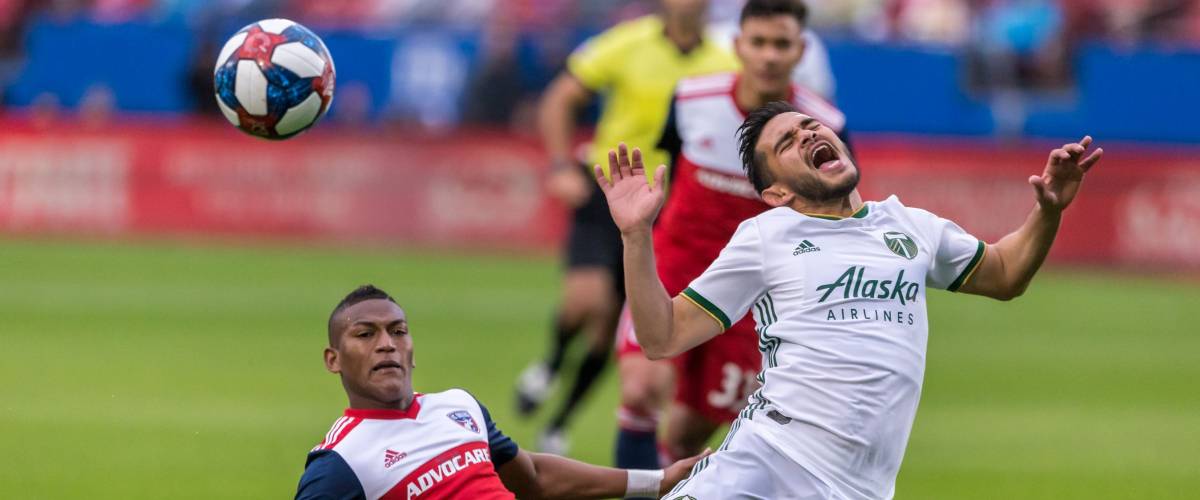 It's one of the soccer-specific fields in MLS, but Toyota Stadium has struggled since it opened in 2005. The U-shaped design has been copied all over North America, and the place was recently brought up to date with a $58 million makeover.
But the problem with Toyota Stadium is a very familiar one. It's not in Dallas but in suburban Frisco, Texas, and getting there can take an hour by car or well over an hour and a half by public transit.
"Great for a game, but it is way out of the way for most casual sports goers," writes one Google reviewer. A regular fan would want to get a gas credit card — to earn some rewards from all the fill-ups you'd need to do.
4. Mapfre Stadium, Columbus Crew SC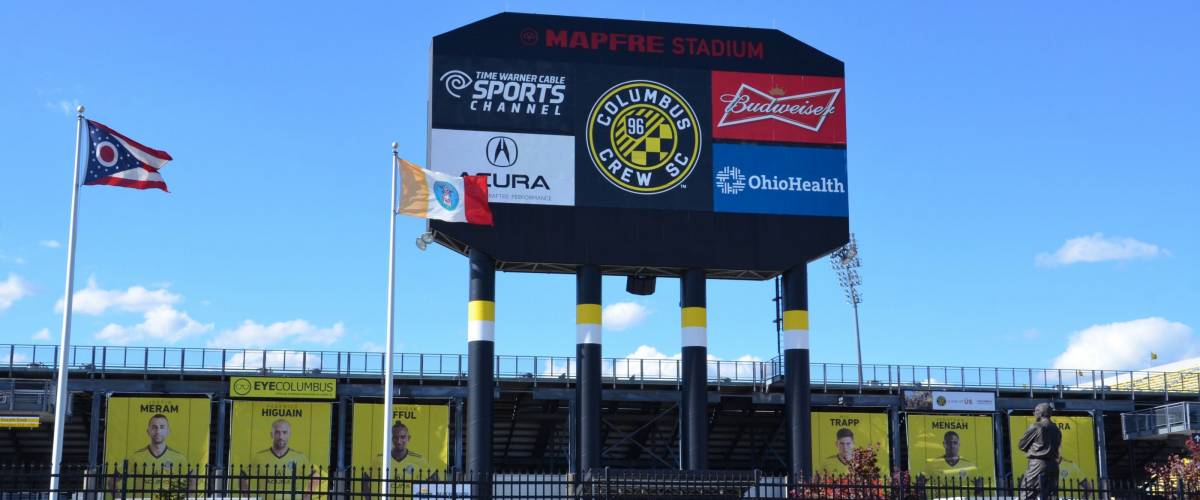 Mapfre Stadium was the very first MLS stadium built specifically for soccer. It debuted in 1999 — and fans complain that the place feels old and worn down.
As one of them notes, on Yelp, "The stadium is simply falling apart. The amenities are few, parking stinks, (it's) tough to get in and out of. I think it is time to tear down and build a new stadium elsewhere."
And, that's the plan. Construction is scheduled to start this summer on a new home for the crew west of downtown Columbus, and Mapfre (named for a Spanish insurance company) will become the team's training center.
3. Gillette Stadium, New England Revolution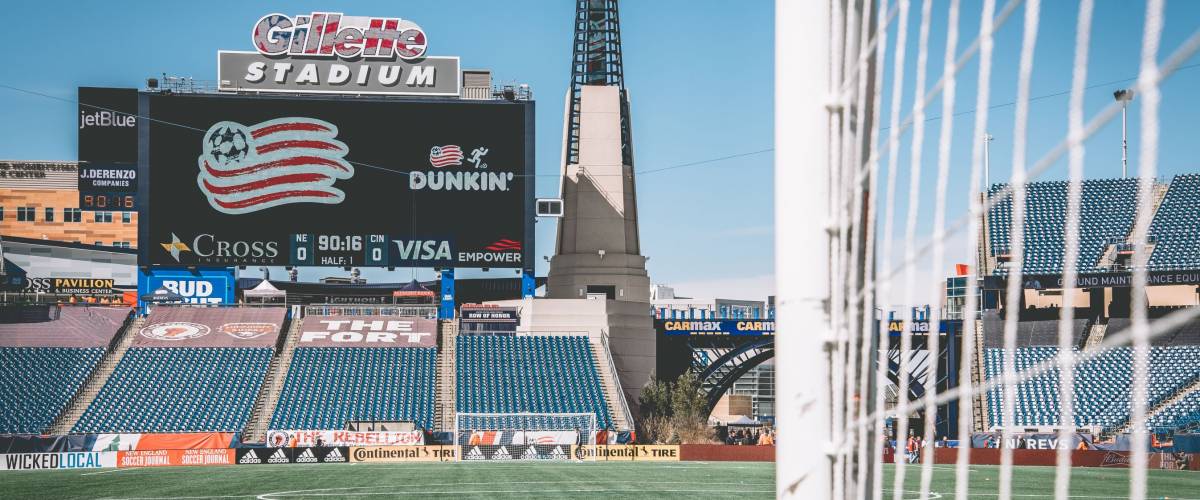 Gillette Stadium is best known as the place to see Tom Brady and the New England Patriots, but it's also the home field of the New England Revolution, a founding member of Major League Soccer.
The Revolution have limited their ticket sales to only 22,000 of the over 60,000 seats. Low attendance the last few years make the stadium feel even more cavernous on soccer game days.
Plus, the location — 30 miles outside of Boston in Foxboro, Massachusetts — does little to promote walk-ups! All in all, Gillette is much better suited for watching the Pats.
2. Nippert Stadium, FC Cincinnati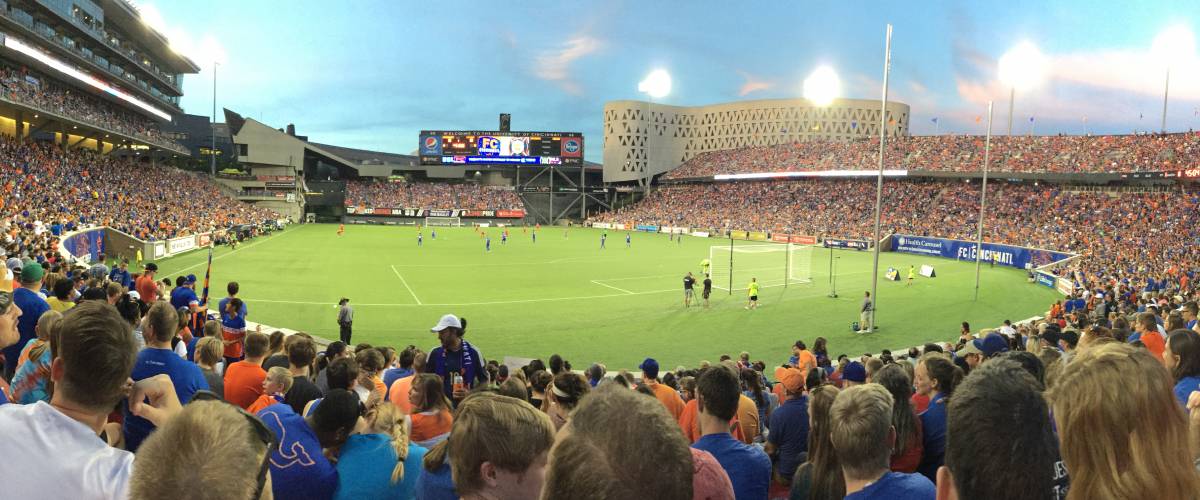 The newest club in MLS is stuck. FC Cincinnati is building a world-class facility in the west end of Cincinnati, but until the new digs are ready, the team has to make do at aging Nippert Stadium.
Nippert is the home of the University of Cincinnati football team and dates all the way back to 1901, though the most recent renovation was done five years ago.
The traditional horseshoe design isn't ideal for creating the proper atmosphere for soccer. The club's new home is set to be one of the best in the league when it opens in March 2021.
1. Yankee Stadium, New York City FC Yankee Stadium is nothing short of legendary, and one of the best stadiums in the world for its primary purpose: baseball. But for New York City FC, the "house that (Babe) Ruth built" has become an awkward, clunky, temporary home.
The original plan was for New York City FC to build up some buzz at Yankee Stadium while securing their own home in the Bronx. However, the club still hasn't found one and will be playing in a baseball stadium for the foreseeable future.
The field is the smallest in Major League Soccer, and the fan experience leaves much to be desired, due to the strange setup.
Have we left you defending your home field? Did we miss anybody?