From hippies to hipsters
Maybe it's the nature of the bootleg beast, but contraband concert t-shirts have a murky origin story.
Some date their invention to bobby-soxers, the teenage music fans who wrote the names of their favorite singers, like Frank Sinatra, across the back of their jackets.
However, the first unofficial "bootleg t-shirt" as we'd recognize it today popped up in the late 1960s to early 1970s.
The desire of fans, when it came down to it, was to have a piece of wearable art that wasn't just another commercial gimmick and made the wearer feel like part of a bigger, underground community.
The heyday of stadium concerts, and their merchandise, was between the 1970s and 1980s. And while bootleg shirts have always been less expensive than their "official" versions, like most merch items, they too have skyrocketed in street value.
But make no mistake — official merchandise is still definitely more expensive.
For instance, one of Taylor Swift's official t-shirts from her Eras tour has a non-sale price of $55 USD, while its Etsy "twin" runs for $14.29.
Kiss Your Credit Card Debt Goodbye
Having a single loan to pay off makes it easier to manage your payments, and you can often get a better interest rate than what you might be paying on credit cards and car loans.
Fiona is an online marketplace offering personalized loan options based on your unique financial situation.
When you consolidate your debt with a personal loan, you can roll your payments into one monthly installment. Find a lower interest rate and pay down your debt faster today.
Get Started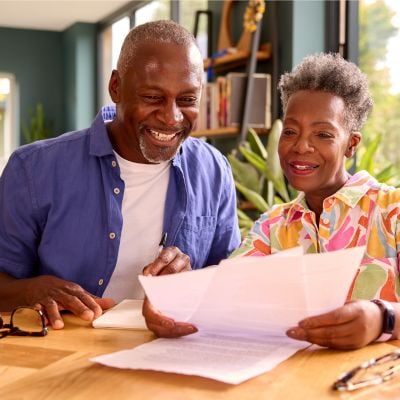 The best things in life are (almost) free
Let's talk logistics on setting up a bootleg concert t-shirt hustle. Would all the risks be worth the pay out?
First you'd need the t-shirts.
Buying 100 large-sized t-shirts in bulk would cost approximately between $300-$500, including shipping.
A four-color, VEVOR printing machine costs $145 USD from Amazon, and a starter pack of four eight-ounce containers (24 ounces total) of Speedball ink will set you back $24.99.
According to a YouTube video by a user named Nate ScreenPrints1, you can make 35 prints with an eight-ounce jar of ink.
So, after the initial investment of the printing press and the blank t-shirts, you can say that on average, the production cost of a bootleg tee hovers around $5.60.
On the upside, another Taylor Swift bootleg concert t-shirt, found on Etsy, costs $30, so if that had been you, you would have made about $25 in profit.
The haters
Certain musicians absolutely hate the contraband merch industry and have gone out of their way to be litigious.
Harry Styles was recently granted a court injunction in his lawsuit against almost 200 bootleggers, which would force bootleg sellers to stop selling merchandise that infringes on his trademark.
The judge hearing the case thinks that Styles' lawsuit has a good chance of succeeding.
Styles initially filed his lawsuit in January 2023, and is seeking all profits and triple damages for infringement, as well as $2 million in statutory damages for each use of the marks.
Stop overpaying for home insurance
Home insurance is an essential expense – one that can often be pricey. You can lower your monthly recurring expenses by finding a more economical alternative for home insurance.
SmartFinancial can help you do just that. SmartFinancial's online marketplace of vetted home insurance providers allows you to quickly shop around for rates from the country's top insurance companies, and ensure you're paying the lowest price possible for your home insurance.
Explore better rates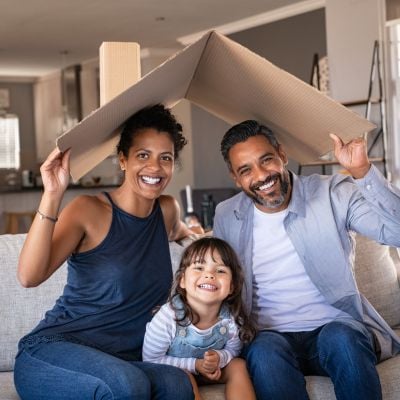 The supporters
On the flipside, The Grateful Dead is a legendary example of a band supporting their fans making bootleg merchandise. Even though lead singer Jerry Garcia has been dead for over 25 years, the band's work lives on thanks to the thriving contraband merch scene that was so large it had its own name, "Shakedown Street," after one of their songs.
Some "Deadheads" are still making Grateful Dead-themed merch today, updating the standards to appeal to a modern audience.
In a 1989 interview, Garcia, speaking about illicit concert "tapers," said that live recordings of the band's shows ensured they would live on forever. It's easy to think he might have approved of the t-shirts, too.
Curtain call
Unfortunately for artists, but fortunately for their lawyers, bootleg concert merch isn't dying out — it's thriving.
With the widespread adoption of the internet by the early 2000s, digital-print t-shirt making sites like CafePress, RedBubble and others started popping up. As of 2023, there are just under 40,000 digital printing businesses based in the U.S.
And the bootlegging industry has, in the past few years, gotten yet another glow-up: celebrity endorsement. In the past few years, Balenciaga has crafted its own knock-off of an IKEA shopping bag (price tag $2,000), and Gucci has come out with a few high-priced lines of "faux fakes", like t-shirts that say Guccy instead of Gucci.
Yes, bootleg concert merch is technically illegal, but no, you won't go to jail for wearing a piece. It seems clear that both courts and musicians are after the manufacturers of the merchandise, not the wearers.
The price of official merchandise keeps going up, so if your wallet can't deal with the idea of an official $90 hoodie, you might want to go the bootleg route to rep your favorite band.
That way, you won't need to lose your shirt.
Sponsored
Follow These Steps if you Want to Retire Early
Secure your financial future with a tailored plan to maximize investments, navigate taxes, and retire comfortably.
Zoe Financial is an online platform that can match you with a network of vetted fiduciary advisors who are evaluated based on their credentials, education, experience, and pricing. The best part? - there is no fee to find an advisor.