1. Paranormal Activity (2007)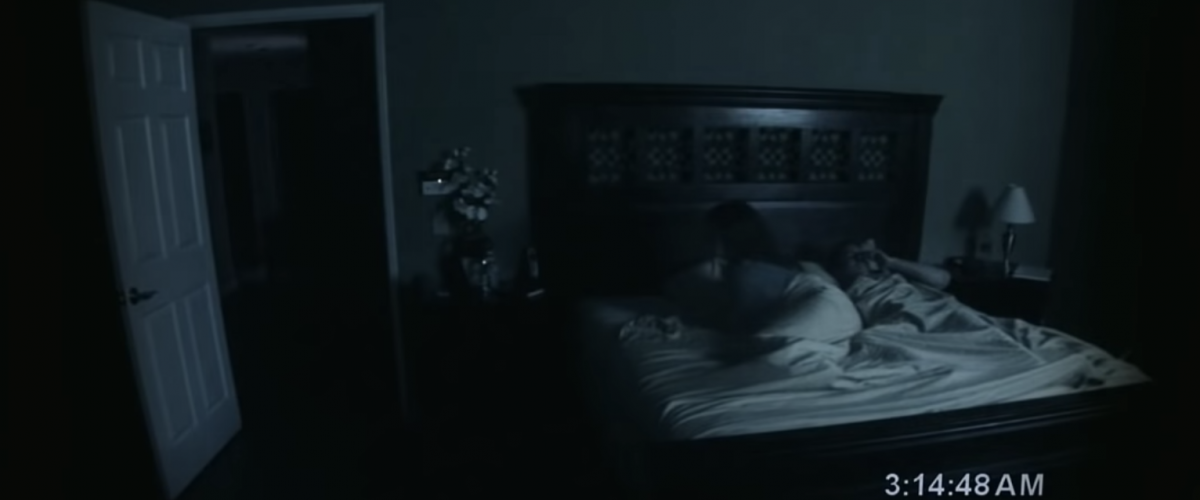 Budget: $15,000
Box Office: $193 million
Plot:
A young woman is haunted and terrorized by an evil presence. Her boyfriend tries to catch the demon on camera, but the force is much greater than either of them anticipated.
About the production:
Paranormal Activity was shot in seven days with only a handheld camera and a tripod by a director who had no previous movie experience.
The film was catapulted to astronomical success by a viral marketing campaign that gave moviegoers an opportunity to demand that screenings of Paranormal Activity come to their city.
Paranormal Activity was an unprecedented success, earning nearly 13,000 times what it cost to make the film.
After 12 years, it's still the most profitable movie ever made. The film franchise has earned an additional $890 million.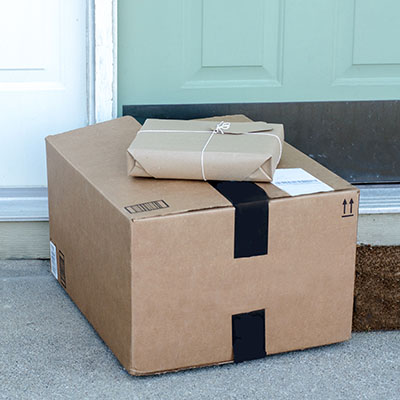 2. The Blair Witch Project (1999)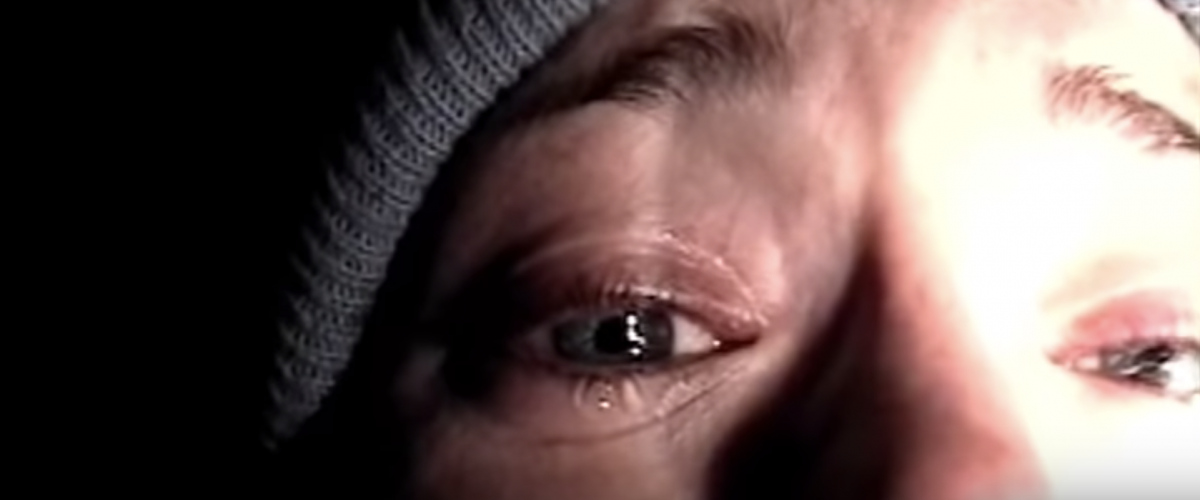 Budget: $60,000
Box Office: $248 million
Plot:
Three film students wander into the woods to gather information about an infamous murderer known as Blair Witch. The story takes a dark turn when the students lose their way in the woods and are never seen again.
About the production:
Nearly a decade before Paranormal Activity blew everyone's expectations out of the water, The Blair Witch Project caused a bit of a stir in its own right and popularized the "found footage"-style of film.
Owing to the film's success was its viral online marketing campaign (without the help of Facebook and Twitter, mind you) that advertised the film as a "true story."
The two directors generated buzz for the movie by releasing fake police reports and fake "Missing" posters. The gag worked, and it took audiences a few years to figure out that the whole thing was a hoax.
The Blair Witch Project earned a box office gross of $140 million in the U.S. and Canada, and an additional $108 million worldwide, for a combined total $248 million — more than 4,000 times its production budget.
3. Night of the Living Dead (1968)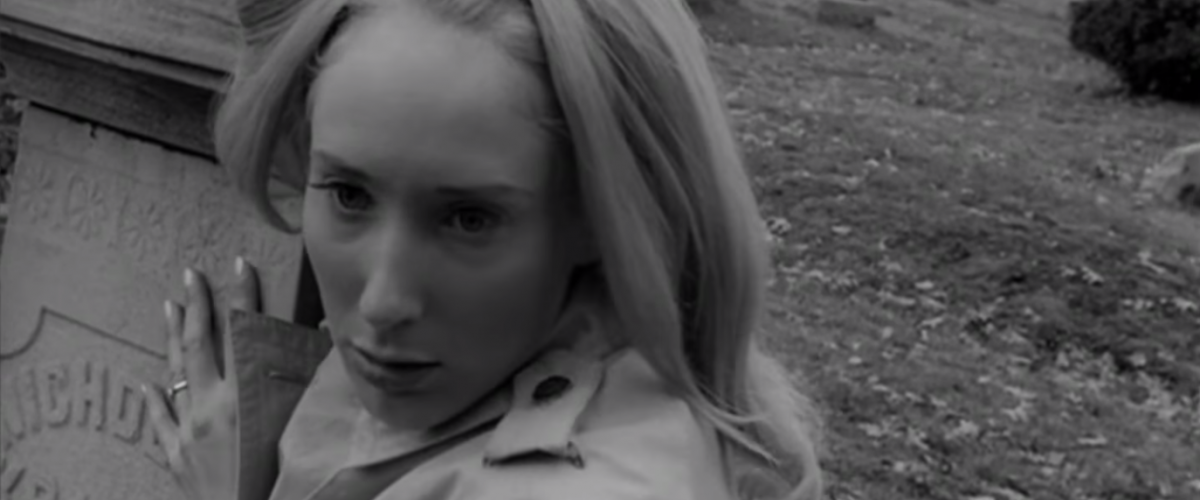 Budget: $114,000
Box Office: $30 million
Plot:
In rural Pennsylvania, a zombie outbreak has occurred. The undead roam the land, looking to feast on the flesh of the living.
About the production:
Prior to the release of George Romero's classic low-budget horror movie, the concept of zombies hadn't really made its way into film lore, which is surprising considering how much of a staple they are in modern horror cinema.
The budget epitomized "shoestring" from the start. Initially, Romero was able to raise only $12,000 for his production — which meant all the props were homemade, and the "blood" was chocolate syrup or red ink.
Still, it was enough to shock audiences, and for many years "NOTLD" was considered one of the most brutal and terrifying films ever made.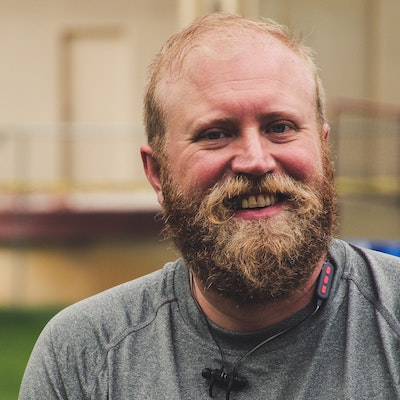 Sign up for Credit Sesame and see everything your credit score can do for you, find the best interest rates, and save more money at every step of the way.
Get Started—100% Free
4. Open Water (2003)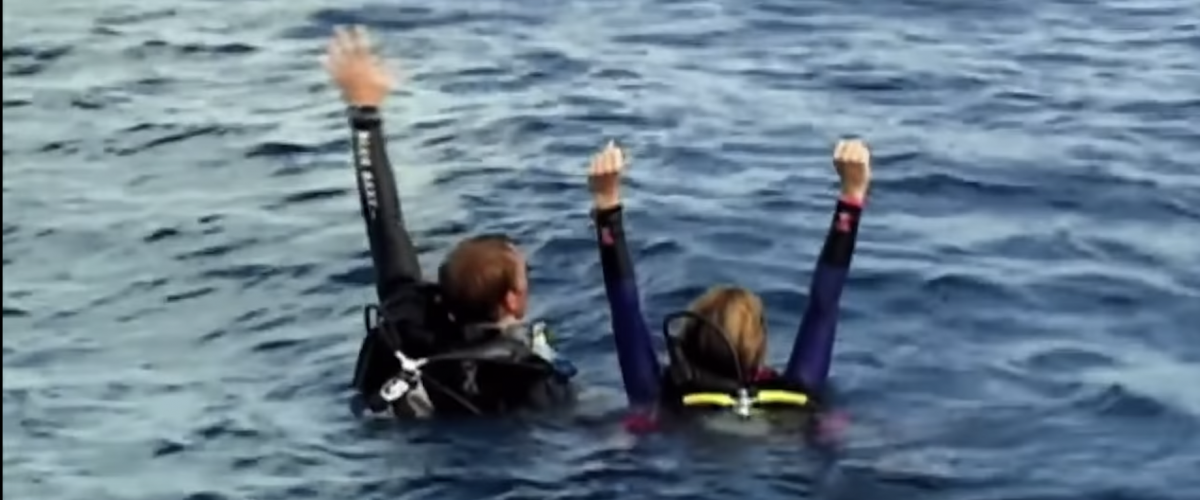 Budget: $120,000
Box Office: $55 million
Plot:
A husband and wife decide to go on a scuba diving retreat to try to revitalize their marriage. While underwater, they are accidentally left behind by their crew and are stranded in the middle of the ocean.
About the production:
It's pretty hard to go up against the king of all shark films, Jaws, but the terrifying premise for 2003's Open Water was enough to get people into seats. Big time.
The film was a runaway success during that year's Halloween movie release schedule, earning a box office gross of $55 million.
An impressive feat, considering that much of the film was captured on handheld cameras and required very little in terms of production.
5. Halloween (1978)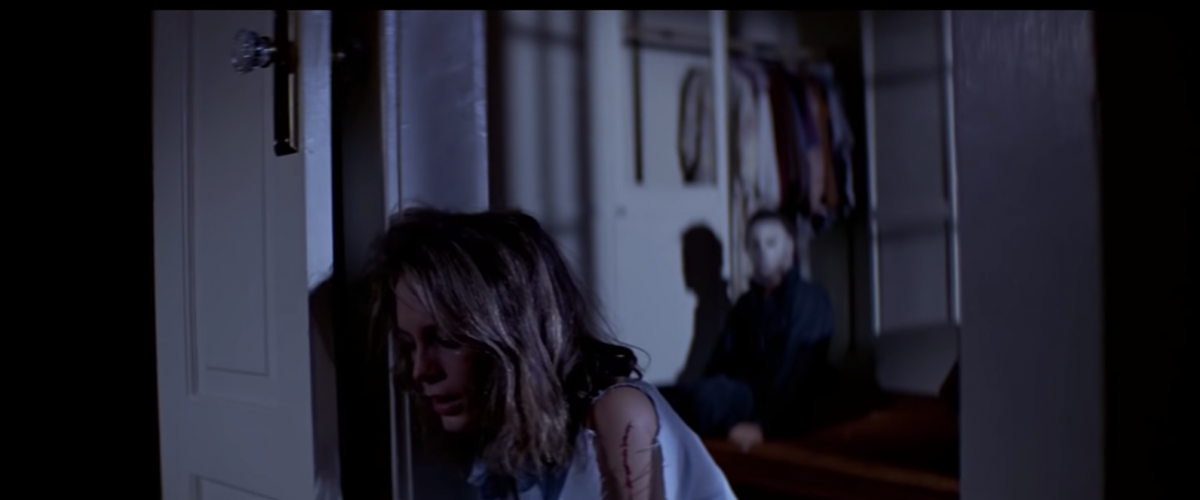 Budget: $325,000
Box Office: $70 million
Plot:
Michael Myers, a psychopath who has escaped from a mental asylum, returns to the scene of his first grisly crime on Halloween night, with the intention to kill again. Jamie Lee Curtis (daughter of the original scream queen, Janet Leigh) plays the object of Myers' pursuit.
About the production:
John Carpenter's 1978 Halloween, co-written by Debra Hill, is a seminal piece of horror cinema.
The film is notable for relying on terror and suspense instead of gratuitous violence. That was a big budget saver, and the effect is much more palpable than outright gore.
Michael Myers lurking in the background — there one second, gone the next —is enough to make you afraid of your own shadow. The film earned $70 million at the box office and spawned several sequels and remakes over the last 40-plus years.
6. Friday the 13th (1980)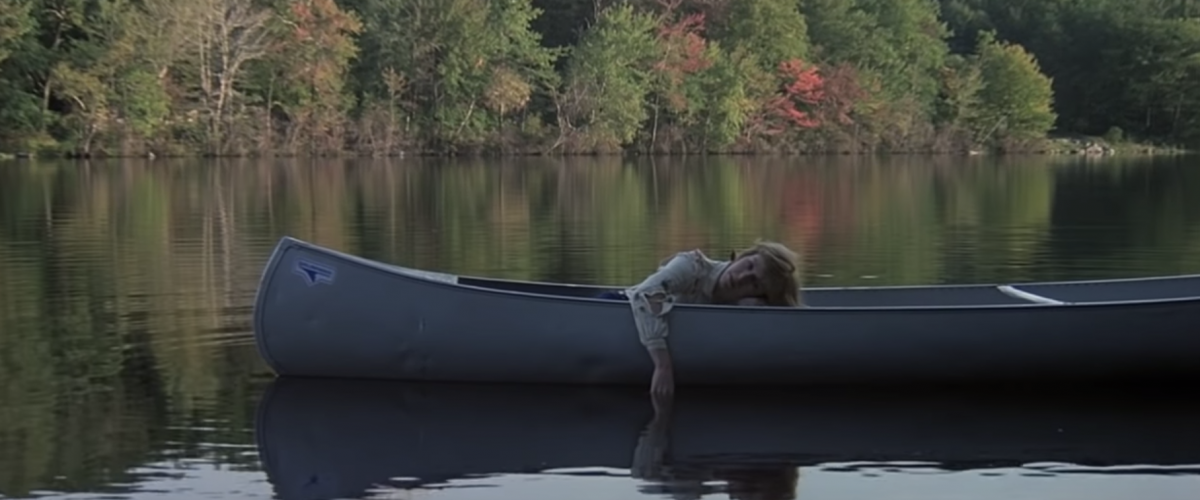 Budget: $550,000
Box Office: $59.8 million
Plot:
In this gory slasher flick, a group of teenage camp counselors visit the haunted Crystal Lake, looking to score some spooky, cheap thrills. Instead, they find themselves stalked by a ruthless, maniacal masked killer.
About the production:
Friday the 13th is the quintessential slasher flick. And while the violence is pretty tame by today's standards, it still spawned a whole generation of teenage horror, "Don't go in there!" film franchises (as well as several parodies).
Directed by newbie director Sean S. Cunningham and a featuring handful of then-unknown actors (including Kevin Bacon), the film went on to gross nearly $60 million at the box office.
7. Psycho (1960)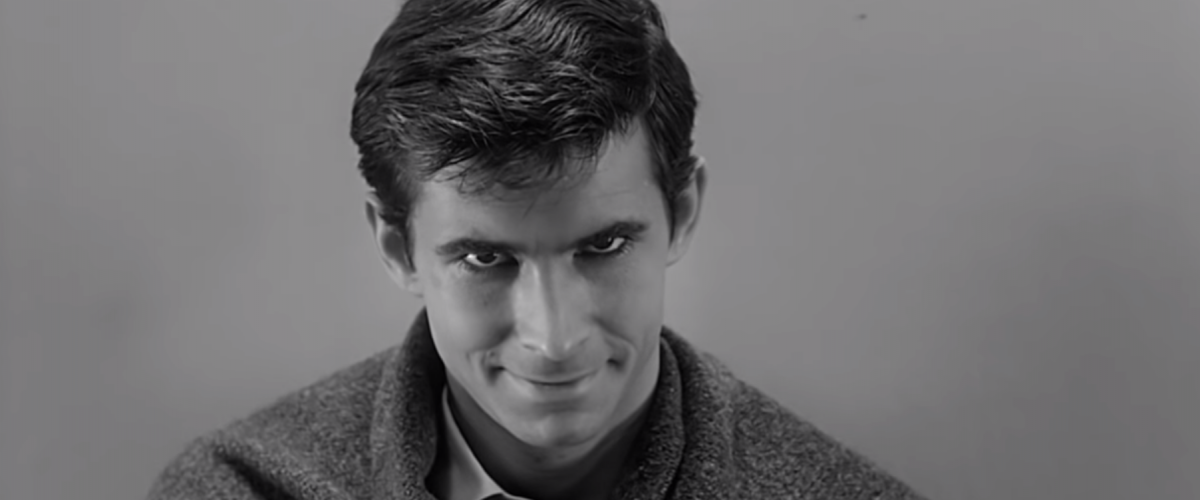 Budget: $800,000
Box Office: $50 million
Plot:
A woman on the run from the police — played by Janet Leigh — stops for a night at the seedy Bates Motel, where she runs into a man who has a weird, slightly Oedipal relationship with his mother.
About the production:
In this shocker directed by the legendary "Master of Suspense," Alfred Hitchcock, most of the violence happens off-screen. (By the way, you can spot "Hitch" in a cameo — wearing a cowboy hat.) , There was plenty of tension behind the scenes, too: Paramount initially turned down Hitchcock's budget proposal.
Psycho may have never made it to the silver screen if Hitchcock hadn't opted to finance the feature almost entirely on his own. Instead of a director's fee, he took a 60% stake in the film.
He saw a return on that investment because the film was a smash success at the box office. It grossed $50 million and became one of the most profitable films of the director's career.
8. Saw (2004)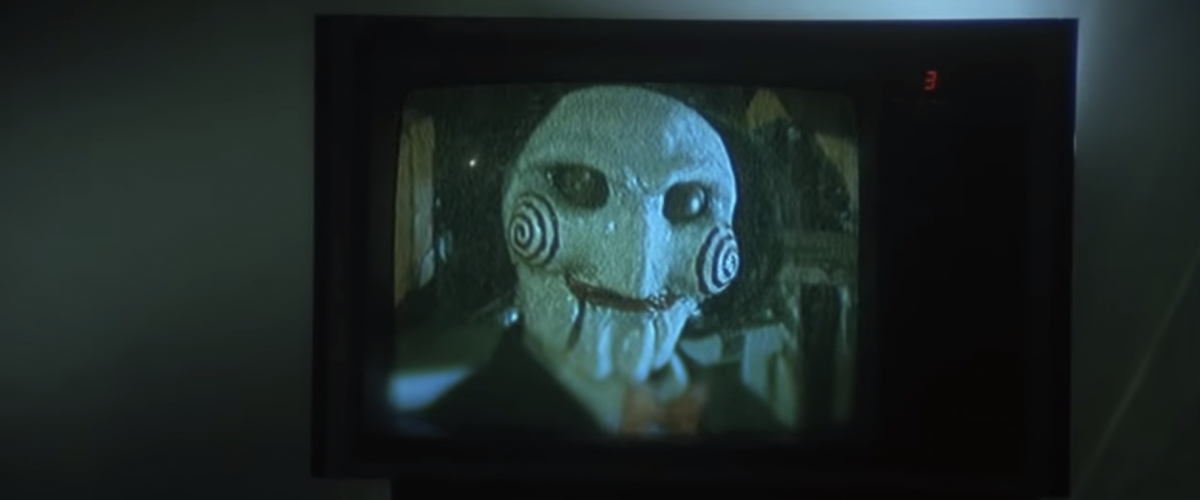 Budget: $1.2 million
Box Office: $103 million
Plot:
Two men wake up in chains in a dilapidated room. They soon realize they've been trapped by a sadistic psychopath named Jigsaw and must carry out his series of "puzzles" in order to survive.
About the production:
Given that the Saw franchise has grossed over $1 billion since 2007, it's hard to believe that the original movie almost never made it to the big screen. James Wan was a newbie director at the time, and he struggled to find financing for the film.
Saw was originally meant to be a direct-to-video feature, but Lionsgate opted to run it in theaters after positive critical response at the Sundance Film Festival.
That decision paid off handsomely — the first film in the series made a worldwide box office gross of more than $100 million.
9. The Rocky Horror Picture Show (1975)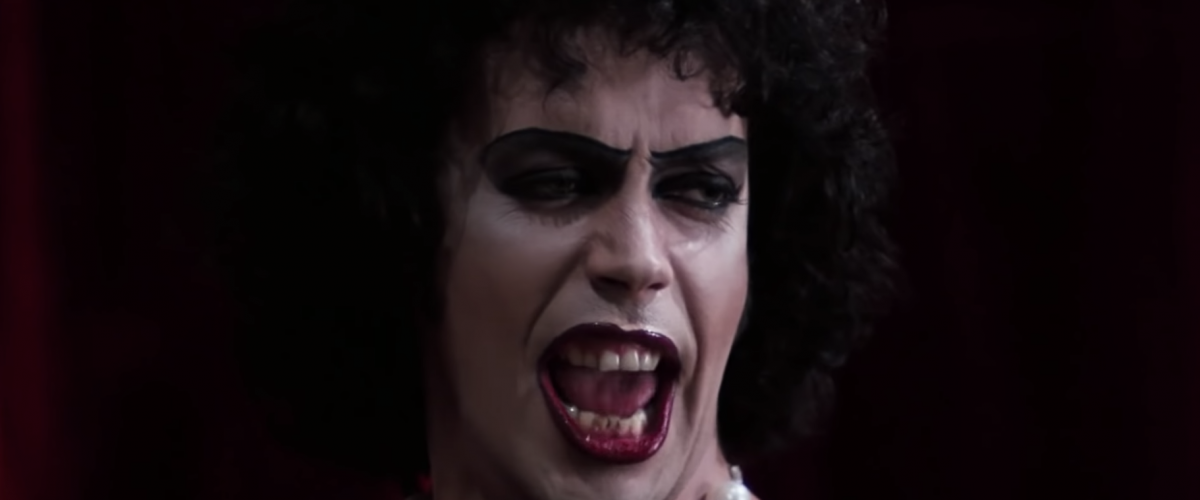 Budget: $1.2 million
Box Office: $140.2 million
Plot:
This campy cult classic follows two newlyweds, Brad and Janet, who find themselves stranded in the middle of nowhere with a flat tire. Seeking shelter from the rain, they wind up at an eerie mansion owned by evil genius Dr. Frank-N-Furter.
About the production:
Are you shuddering with antici….pation?
The Rocky Horror Picture Show is such an indelible part of camp-horror that it's hard to believe it was shoestrung together on a tiny budget, with homemade costumes and cardboard props.
The film was a massive box office success, earning $140.2 million during its initial run. It has also sold an additional $479 million worth of tickets for its participation shows and Halloween midnight screenings.
Audiences just want "more, more, more!"
10. The Babadook (2014)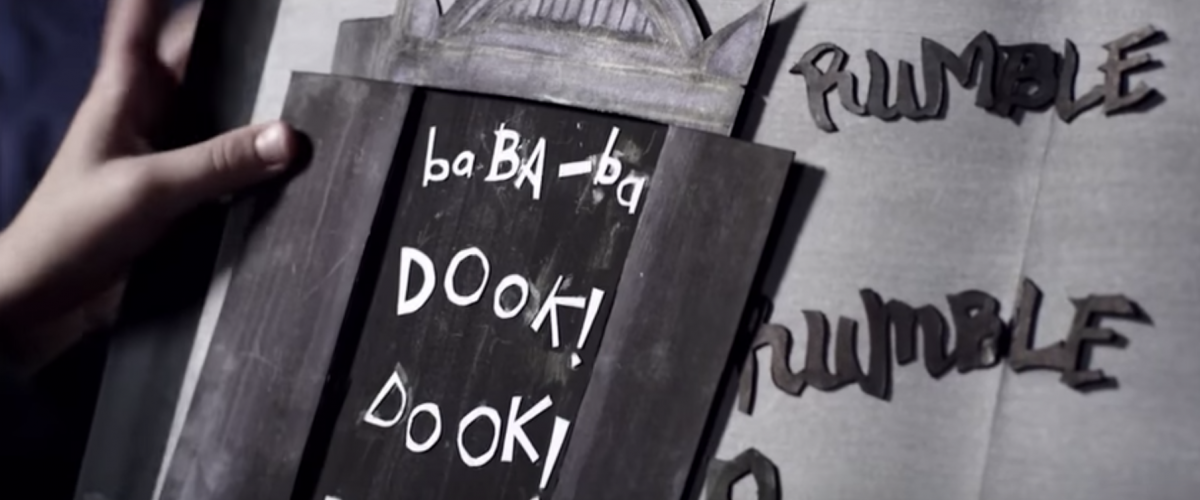 Budget: $ 1.2 million
Box Office: $10.2 million
Plot:
This debut horror film by Australian writer/director Jennifer Kent follows a single mother who finds herself haunted by an evil presence lurking in her son's pop-up book.
About the production:
The film was shot on a $2 million budget and received a rather lukewarm response from critics in its native Australia.
It was a total box office flop, earning only $258,000 (Australian) during its initial run Down Under.
It eventually picked up momentum on American streaming services and went on to gross $10.2 million. Also, critics named The Babadook one of the best horror films of 2014.
11. Carrie (1976)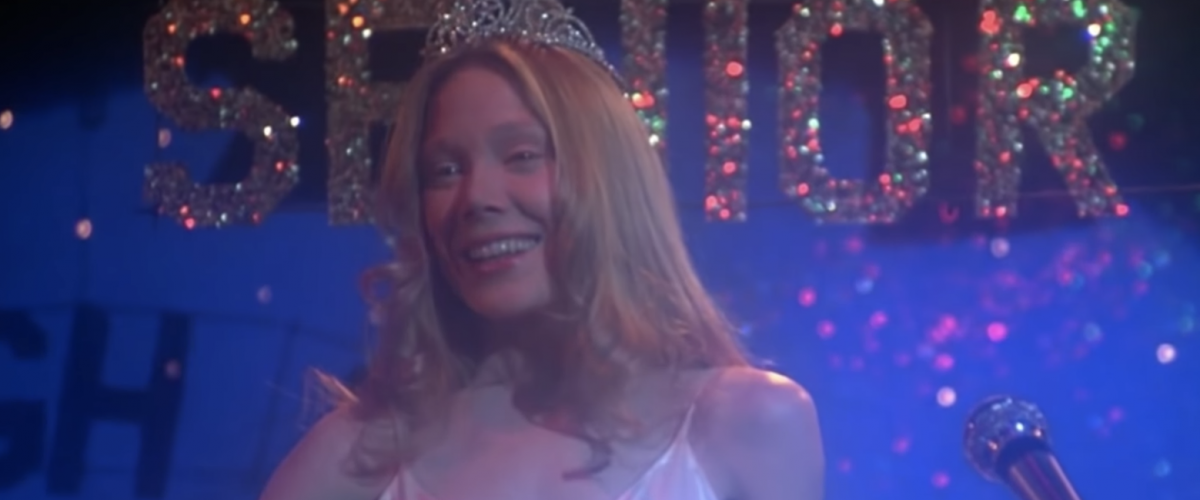 Budget: $1.8 million
Box Office: $33 million
Plot:
Carrie is a 16-year-old girl who lives with a fanatically religious mother and gets bullied at school for her bizarre, withdrawn behavior. After a humiliating incident at the prom, Carrie uses her supernatural powers to exact revenge.
About the production:
Directed by Brian De Palma, Carrie is based on the novel of the same name by the grand master of horror Stephen King. Few people predicted the movie's runaway success.
It was King's first novel, and he was paid only $2,500 for the movie rights. De Palma didn't fare much better: United Artists underfunded the film adaptation, since the director didn't have much of a track record at the time.
Not only did Carrie end up earning a whopping $33 million, but the film also picked up Oscar nominations for Sissy Spacek and Piper Laurie.
12. The Purge (2013)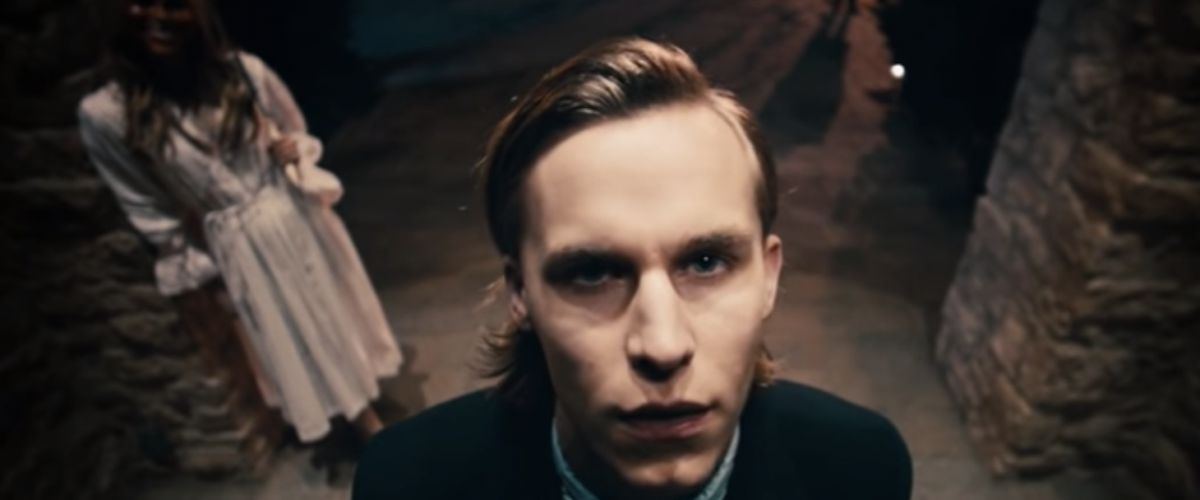 Budget: $3 million
Box Office: $89 million
Plot:
This film is set in the not-too-distant future, when the government keeps society in check by allowing all crimes to be legal for a 12-hour period, once a year. A suburban couple find themselves the target of a gang of murderers.
About the production:
James DeMonaco's The Purge was shot for a pretty scant budget of $3 million, and the movie made that money back nearly 10 times over.
The film has spawned a four-film franchise that has grossed $447 million, and a fifth Purge is set to be released in 2020.
13. Get Out (2017)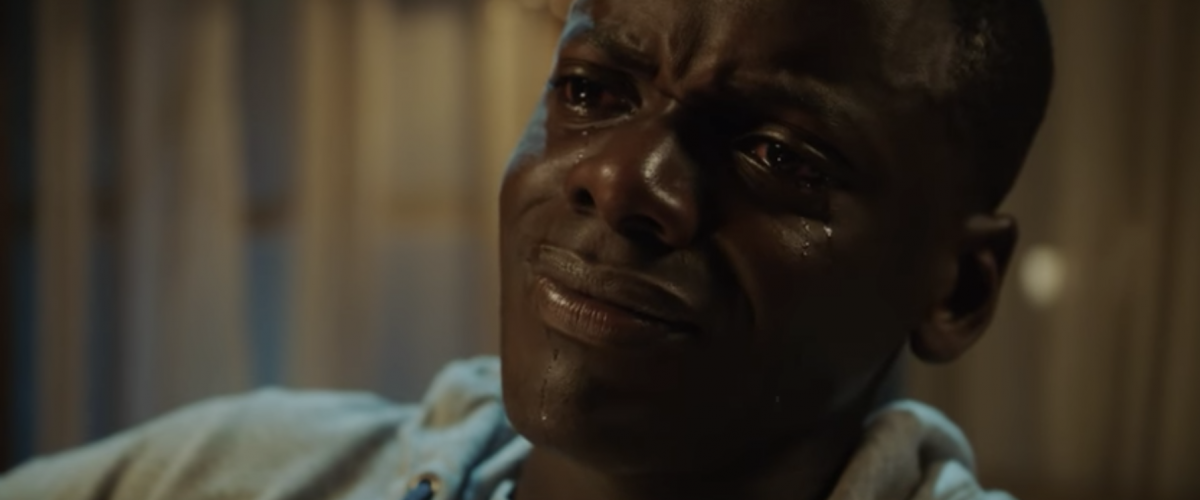 Budget: $4.5 million
Box Office: $255 million
Plot:
Interracial couple Rose and Chris are doing the "meet the parents" thing for the first time. On their weekend getaway, Chris soon realizes that Rose's family is hiding a very dark secret.
About the production:
Get Out was writer/director Jordan Peele's first foray outside of comedy.
The film ended up grossing $255 million and earned Academy Award nominations for best picture, best director and best actor.
The film didn't take home the big awards for the night, but Peele walked away with an Oscar for best original screenplay (and a much bigger budget for his follow-up film Us).
14. The Amityville Horror (1979)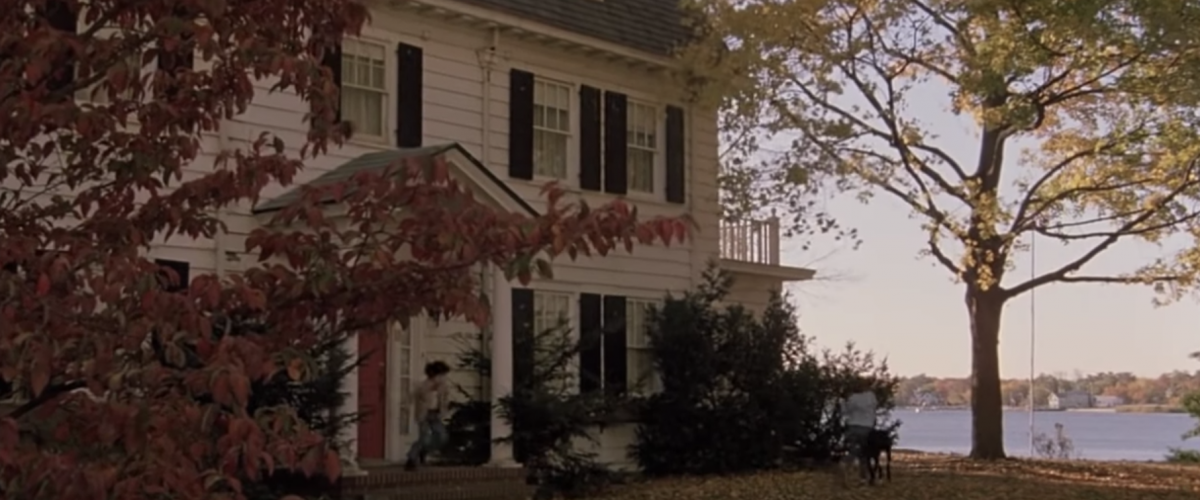 Budget: $4.7 million
Box Office: $86.4 million
Plot:
In this 1979 supernatural thriller directed by Stuart Rosenberg, a family — led by stars James Brolin and Margot Kidder — moves into a haunted house.
About the production:
The Amityville Horror was an independent feature not backed by any major studio, which meant that the budget and time were limited.
Despite the constraints (and the mostly negative reviews from critics), the film was a smash success at the box office, earning $86.4 million — making it the second-highest-grossing film of 1979.
The Amityville Horror was the most successful indie film until 1990's Teenage Mutant Ninja Turtles, and it still maintains its legacy as a perennial Halloween favorite.
Sponsored
Here's how to save up to $700/year off your car insurance in minutes
When was the last time you compared car insurance rates? Chances are you're seriously overpaying with your current policy.
It's true. You could be paying way less for the same coverage. All you need to do is look for it.
And if you look through an online marketplace called SmartFinancial you could be getting rates as low as $22 a month — and saving yourself more than $700 a year.
It takes one minute to get quotes from multiple insurers, so you can see all the best rates side-by-side.
So if you haven't checked car insurance rates in a while, see how much you can save with a new policy.