10. Kevin de Bruyne 2022 earnings: $29 million
2022 World Cup Team: Belgium
Beyond the World Cup, De Bruyne is a midfielder — a mix of both offensive and defensive skills — for Manchester City.
He was traded to Manchester from Wolfsberg in 2015. Soccerway cites the value of his time playing on other teams at a bit more than $85 million.
Off field, business analytics platform CB Insights reported his contributions to wellness product developer Therabody; he has also invested in artificial grass manufacturer SLG.
He has also signed deals with the likes of Nike, EA Sports, and Orange.
De Bruyne is considered one of the best midfielders in the world and he was named player of the match during the first World Cup game between Belgium and Canada.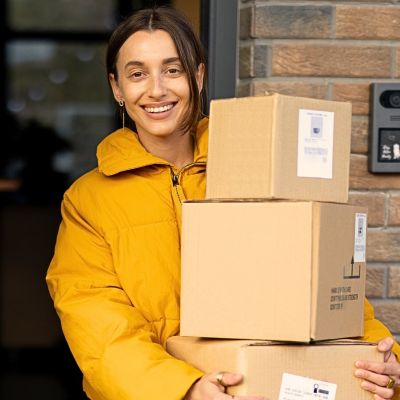 Capital One Shopping's browser add-on automatically applies coupon codes as you shop online. It's absolutely free – plus it takes only two clicks to install. Add the Capital One Shopping browser extension today and start earning discounts of up to 50% on the things you already buy.
Install for Free
9. Andrés Iniesta 2022 earnings: $30 million
2022 World Cup team: N/A
Andrés Iniesta retired from Spain's national team in 2018. The 38-year-old midfielder played for Barcelona for the majority of his professional career.
Characterized as a "thinker with a philosopher's understanding of space and time" by Bleacher Report, Britannica describes him as more of a team player than a goal scorer.
Regardless of the disappointing 2022 season of his current club (Japan's Vissel Kobe's record is 11-7-16, 40 points), Iniesta has his impressive portfolio to fall back on.
He invested in F1rst Vision, an immersive broadcasting camera that is pinned to players' jerseys, in 2015.
Forbes also reported that he inherited a vineyard in 2010, owns his own sportswear line, and has had an endorsement deal with sneaker company Asics since 2018.
8. Eden Hazard 2022 earnings: $31 million
**2022 World Cup Team: Belgium **
Eden Hazard plays professionally for Real Madrid FC. He primarily is a leftwinger, according to soccer statistics site Transfermarkt.
Soccer seems to run in the family for Hazard, as both of his parents were aspiring footballers.
In 2018, when he was transferred to Madrid from Chelsea, the then 27-year old was considered a legend. He had a market values a player of about $156 million.
In 2022 his value had taken a nosedive to $7.8 million, after consistent injuries saw him only play three matches during his 2022-23 season. Critics, like Fansided and Forbes have called him a bad return on investment.
Forbes reports that Hazard has been endorsed by Nike, Chinese sportswear brand Sina, Topps trading cards, and Lotus Bakeries. He also founded a San Diego football club along with retired footballer Demba Ba.
More: Score $10 for saving your spare change with Acorns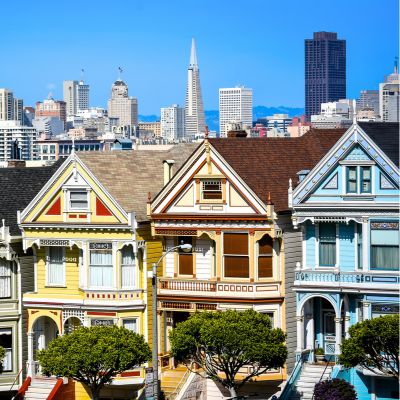 Believe it or not, you don't need millions, or even hundreds of thousands to invest in real estate. Arrived is an online platform where you can invest in shares of rental homes and vacation rentals without the headaches of being a landlord.
Learn More
7. Robert Lewandowski 2022 earnings: $35 million
2022 World Cup Team: Poland
Lewandowski, who is a striker — an offensive position where the player is responsible for scoring — has played for Bayern Munich since 2023, making an estimated $20 million a year.
In 2020, he was named player of the year by both FIFA and the Union of European Football Associations.
His talent has landed him in the Guinness Book of World Records four separate times.
Lewandowski ended his 2020-21 season with 41 goals, which broke a 49-year-record and helped Bayern to its ninth-straight league title.
In 2020, Reuters reported that Lewandowski invested in a Polish video game company. He also reportedly co-owns a food company with his wife.
According to Forbes, he has sponsorship deals with Nike, Procter & Gamble, and Huawei.
6. Erling Haaland 2022 earnings: $39 million
2022 World Cup Team: N/A
You won't see Haaland in Qatar this year, but he has been creating buzz since he made his professional debut as a teenager in 2016.
The now 22-year-old striker transferred to Manchester City in July for a cool $61 million.
Though he's young, he has skills to back up that price tag: Transfermarkt reports that he is the player who has scored the most goals (nine) ever in a World Cup match.
He has been making moves off the field as well. In 2021, Haaland became an equity holder in sports tech company Hyperice. He also has deals with Samsung and Viaplay, according to Forbes.
Earlier this year, he did not renew his contract with Nike in favor of signing a new sponsorship deal with sportswear rival Adidas.
5. Mohamed Salah 2022 earnings: $53 million
2022 World Cup Team: N/A
Mohamed Salah, the rightwinger who has played for Liverpool Football Club (LFC) since 2017, and was dubbed "Egyptian King" by fans.
He has scored an astonishing 156 goals over 254 appearances, and has a market value of about $84 million.
Salah is ranked by statistic site Transfermarkt as the13th best soccer player in the world.
According to Forbes, Salah was an integral part of LFC winning the league title.
Salah is sponsored by Adidas, Pepsi, and Vodafone, and is known for his philanthropic work in Egypt. According to GQ, he has donated funds for a water tower and a public school and runs a charitable foundation.
In the U.K., he has been involved in multiple real estate ventures and owns both MOS Realty Ltd, and Salah UK Commercial Limited.
More: Score $10 for saving your spare change with Acorns
4. Neymar Jr. 2022 earnings: $87 million
2022 World Cup Team: Brazil
Neymar da Silva Santos Júnior, an attacking center midfielder, is known for his explosive speed and for being a huge talent who never truly realized his potential.
In 2017, Neymar was traded to Paris-St Germain (PSG) for a jaw-dropping $263 million, the most expensive pay-out to date.
Along with his financial success came some baggage.
According to Britannica, in 2012 he was charged with failure to pay taxes in 2007-2008 and, separately, with defrauding an investor.
Neymar currently has sponsorship deals with Puma, Mastercard, McDonalds, EA Sports and Gillette, among others. He reportedly spends a large chunk his fortune on luxury cars, lavish properties, and NFTs.
His World Cup journey might already have ended. He sustained an ankle ligament injury during Brazil's opener against Serbia.
3. Cristiano Ronaldo 2022 earnings: $100 million
2022 World Cup Team: Portugal
Ronaldo is a household name for a reason.
In his early career, Ronaldo was both Real Madrid's and the Portugal national team's all-time high scorer.
During Portugal's first match of this year's World Cup, he scored his 819th career goal.
Sports Illustrated noted that the forward is, at 37, facing the end of his career.
At 37, the veteran player's career appears to be winding down.
After a disappointing few seasons with Manchester United, the football club recently announced that they had released him, effective immediately.
Business Insider says he has an array of partnerships with companies including Herbalife and Clearly, and a $1 billion lifetime deal with Nike.
And although a wax figure of him exists in Madrid's Museum of Wax, he paid $30,000 in 2015 to get a second one installed in his home.
2. Lionel Messi 2022 earnings: $120 million
2022 World Cup Team: Argentina
Between May 2021 and May 2022, Lionel Messi took home a whopping $130 million.
He is currently the highest-paid athlete in the world, according to Forbes.
The 34-year-old forward, who signed with Paris St Germain in 2021, makes $75 million on the field (including his $20 million signing bonus).
Messi's talent is in his ability to play both the midfield and attacker, according to ESPN.
He has racked up the "Ballon D'or" trophy a record seven times.
His endorsement portfolio includes deals with Adidas, Pepsi, and Budweiser.
Messi recently launched a company that invests in promising sports teams and media ventures.
After suffering a shocking loss in their first match, Messi scored the first of their two goals as Argentina rallied to win 2-0 against Mexico.
More: Score $10 for saving your spare change with Acorns
1. Kylian Mbappé 2022 earnings: $128 million
2022 World Cup Team: France
Sports Illustrated reported that Kylian Mbappé got an early start on his road to success, winning his first World Cup in 2018 at the age of 19.
He contracted to Paris St Germain the same year, and after some speculation, re-signed his contract in 2022 for approximately $258 million.
Mbappé donated his 2018 World Cup check worth $500,000 to a Parisian charity which gives free sports instruction to disabled and hospitalized children.
He has also formed a production company called Zebra Valley.
Mbappé's brand partnerships include Nike and Hublot, a Swiss luxury watchmaker.
Mbappé has scored three goals in two World Cup 2022 games, helping France qualify for the Round of 16.
His performance has also put the striker on the fast track to win the Ballon d'Or.
Sponsored
Kiss Your Credit Card Debt Goodbye
Millions of Americans are struggling to crawl out of debt in the face of record-high interest rates. A personal loan offers lower interest rates and fixed payments, making it a smart choice to consolidate high-interest credit card debt. It helps save money, simplifies payments, and accelerates debt payoff. Credible is a free online service that shows you the best lending options to pay off your credit card debt fast — and save a ton in interest.