1. The Bachelor Confirmed: Contestants earn $0, the bachelor may earn a few grand per episode.
Contestants on the hit series "The Bachelor" enter the show in the hopes of finding true love — and media exposure — but earn zilch for their appearances. Their contracts don't even cover their clothes and makeup.
Once the show ends, however, the contestants can earn money by joining other reality shows or inking sponsorship deals.
As for the stars of the show, the 2018 book "Bachelor Nation: Inside the World of America's Favorite Guilty Pleasure" by Amy Kaufman suggests their salaries are based on what they would've earned if they spent the shoot working at their normal jobs.
"It's not a lot of money," says former bachelor Ben Flajnik in the book. "They don't want it to be like you're going on this for the money. It's enough to cover your expenses while you're gone."
Infamous Bachelor spoiler Reality Steve claims that the bachelors themselves usually make at least $100,000, which rounds out to over $8,000 per episode, assuming 12 episodes per season.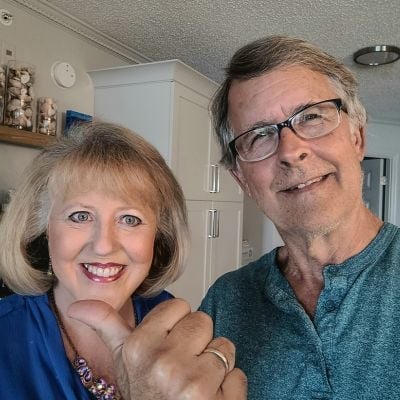 2. The Bachelorette Confirmed: Contestants earn $0, the bachelorette earns a few grand per episode.
This spin-off of "The Bachelor" kicked off in 2003 and it reverses the game — this time, it's the men who earn nothing, while the Bachelorette gets a paycheck.
The size of that paycheck, however, can vary pretty drastically from person to person.
Season 3's bachelorette Jen Schefft regrets having "wimped out" in salary negotiations and netted less than $100,000, according to the book "Bachelor Nation." Season 2 star Meredith Phillips says she was paid just $10,000 for her entire appearance.
Season 8 bachelorette Emily Maynard, however, reportedly made $250,000 for her season.
Kauffman wrote in her book that it would be "incredibly rare for someone to make less than six figures," nowadays.
3. Below Deck Confirmed: "Very little" (from the network).
Thankfully, the cast and crew members of "Below Deck" don't live off their TV salaries alone.
Captain Lee and his crew earn most of their income through base salaries paid by their charter company, plus generous tips from guests.
Meanwhile, the reality show's production company pays "very little" for their on-screen appearances, as disclosed by producer Mark Cronin in a Reddit interview.
The U.K. tabloid Mirror reviewed job postings on the site Crewfinders, estimating that regular deckhands on a yacht make between $40,000 to $52,000 per season, while Captain Lee could earn up to $210,000 a year.
As for tips, chief stewardess Kate Chastain told Entertainment Tonight in 2019 that the crew usually gets tipped around $2,000 or $2,500 per person for under a week's work.
Kiss Your Credit Card Debt Goodbye
Having a single loan to pay off makes it easier to manage your payments, and you can often get a better interest rate than what you might be paying on credit cards and car loans.
Fiona is an online marketplace offering personalized loan options based on your unique financial situation.
When you consolidate your debt with a personal loan, you can roll your payments into one monthly installment. Find a lower interest rate and pay down your debt faster today.
Get Started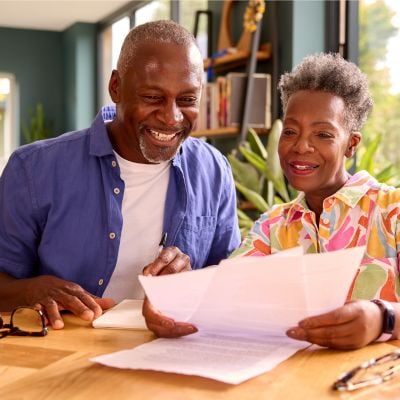 4. 90 Day Fiancé Confirmed: Around $1,000 to $1,500 per episode.
Even if you haven't kept up with this TLC reality show about Americans and their foreign fiancés, you've likely seen the Big Ed and Rose memes circulating around the internet.
Season 2 star Danielle Jbali said cast members get paid around $10,000 — half upfront, and half if they appear in all the episodes of the season — when she appeared for an interview on The Domenick Nati Show in June 2020. Each season lasts for 12 to 15 episodes, with the exception of Season 1, which would mean the cast gets paid less than $1,000 per episode.
Entertainment news and gossip magazine Radar Online cites an unnamed source that claims stars of the franchise earn between $1,000 to $1,500 per episode.
Jbali also alleged that foreign cast members won't get paid at all until they arrive in the U.S. and get a work permit.
5. Dance Moms Partially confirmed: $1,000 to $2,000 per episode.
The intense drama that went down at the Abby Lee Dance Company locked both daughters and mothers in the spotlight — and likely doubled their salaries as a result.
Speaking at the 2015 opening of the Los Angeles branch of her dance company, notorious dance instructor Abby Lee Miller revealed that the young performers earned $1,000 an episode for the first four seasons, upped to $2,000 by Season 5.
Miller said she signed a four-season contract for $1,500 per episode, grimacing for the crowd as she complained that "somebody is making millions."
That said, you may want to take Miller's claim with a grain of salt. A couple years later, she was sentenced to a year in prison for hiding $775,000 in income from a bankruptcy court, among other charges.
6. Counting On Speculated: At least $25,000 to $40,000 per episode for the whole family.
The Duggars, the famously large Arkansas family with intensely conservative values, returned to screens in 2015 with "Counting On." We don't know for sure how much the family's been raking in for the reality series, but many have speculated.
In 2009, reality TV producer Terence Michael told E! News that reality show families earn about 10% of a show's per-episode budget, and he suspected that TLC budgeted around $250,000 to $400,000 per episode.
The entertainment news site estimated that this meant $25,000 to $40,000 per episode for the entire Duggar family while "18 Kids and Counting" was airing as well.
7. Teen Mom Confirmed: $250,000 to $300,000 per season (for some).
"Teen Mom" began over a decade ago, and the franchise continues to expand. It's not public knowledge how much each cast member earns, but some say their salaries increased with their seniority on the show.
In 2016, "Teen Mom 2" dad Adam Lind revealed on Instagram that ex Chelsea Houska earned about $250,000 for Season 6, but her salary would increase to $300,000 or higher for later seasons. Lind said his salary was close to Houska's.
However, that may not be standard. Several media outlets, citing unnamed sources, claim the original girls made around $500,000 per season, while newcomer Briana Dejesus was rumored to have earned only $20,000 for her first season on "Teen Mom 2."
And as for the children? Lind wrote that his daughter Aubree made over $50,000 from her appearances on the MTV show.
8. Vanderpump Rules Speculated: $10,000 to $50,000 per episode.
This "Real Housewives of Beverly Hills" spin-off follows Lisa Vanderpump and staff at her restaurant SUR in West Hollywood — and network Bravo reportedly pays well.
Citing unnamed sources, Hollywood Reporter says the core cast members each earn around $25,000 an episode from their 2017 and 2018 contracts. However, Vanderpump is rumored to make more than double that.
As for the rest of the cast, several media outlets claim (without sources) that some members earn as "little" as $10,000 an episode. Not too shabby for a couple of sneaky servers and backstabbing bartenders.
9. The Real Housewives Confirmed: $0 per season and up — way up.
The hijinks and catfights that have sustained the popularity of the "Real Housewives" franchise for over a decade have also reaped some big rewards for many of the cast members.
The newbies typically earn a pittance for their initial appearances on the show — in fact, Vicki Gunvalson from "The Real Housewives of Orange County" said she wasn't paid anything for her first season back in 2006.
"It's not for the money," Gunvalson said on her Whoop It Up with Vicki podcast. "It's for the fame."
Guest and "Housewives" podcaster David Yontef replied that, "I think now you get like $60,000 your first year. Tamra (Judge) told me she got like $7,000 or something back in the day.
"I got zero!" Gunvalson shot back. "I got zero, zero. So you have to pay your dues."
Bigger stars joining the series of late, like Denise Richards, are rumored to have landed $1 million for their very first season. NeNe Leakes, of "The Real Housewives of Atlanta" fame, might be the highest-paid housewife, at a rumored $2.85 million for Season 12. That's almost $110,000 per episode.
10. Keeping Up With the Kardashians Speculated: Around $5 million per season.
Love them or hate them, you can't ignore them.
The "Keeping Up With the Kardashians* series has been a guilty pleasure for millions of viewers since 2007. But, while much of the family's private life has been on display for the masses, their salaries mostly remain a mystery.
In 2017, TMZ said the family signed a deal with network E! for $150 million over five seasons, citing unnamed sources. Ellen Degeneres repeated that $150 million figure to Kris Jenner twice when she appeared on her show — and wasn't corrected.
"Everybody gets paid pretty much equally," Jenner explained when asked about how the money gets distributed. "We all film a lot, we all work hard."
That would suggest each Kardashian/Jenner sister and Kris would earn around $5 million per season, give or take.
More: The highest-paid YouTube stars and their net worth
Sponsored
Follow These Steps if you Want to Retire Early
Secure your financial future with a tailored plan to maximize investments, navigate taxes, and retire comfortably.
Zoe Financial is an online platform that can match you with a network of vetted fiduciary advisors who are evaluated based on their credentials, education, experience, and pricing. The best part? - there is no fee to find an advisor.