The rise of the internet's 'whodunits'
Podcasts hummed under the radar of cultural imagination for about 10 years, when an earthquake happened: Serial arrived on the scene.
Serial, of course, was the first true crime offering from the creators of the popular NPR show This American Life; it premiered in 2014.
What made Serial different from anything that had come before was that it serialized a real-life crime over the course of a "season," and its narrator was transparent about how little she knew about investigating a cold case.
Not only did it win every broadcasting award possible, but its in-depth reporting of the case and wildfire popularity exploded the genre by creating an insatiable desire for more true crime podcasts.
Production companies were eager to jump on the bandwagon and capitalize on the trend. In the post-Serial vacuum, countless shows arrived to fill the void, exploring every subject from serial killers to cults to a house that was legally declared haunted.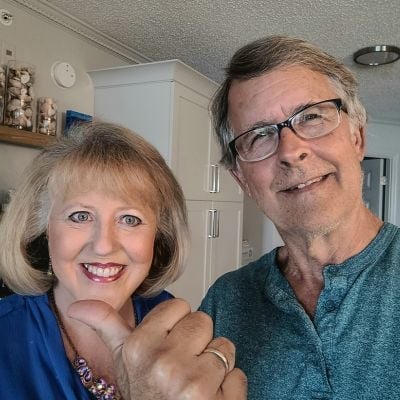 All ears on deck
In early 2023, 75% of Americans aged 12 and over had listened to a podcast in the last month.
According to Pew Research Center, almost a third of those listeners were tuning in to true crime podcasts.
In September 2023, true crime accounted for almost half of the top 10 podcasts on iTunes.
If you've ever asked yourself why true crime is such a popular genre, Psychology Today suggests that true crime listeners are often attracted to a familiar narrative that has a clear resolution, provides a sense of justice when a wrong has been righted, and offers a glimpse into the darker parts of the human psyche.
And tapping into this psychology pays.
In 2022, total podcasting ad revenue was $1.8 billion, according to a survey conducted by the Interactive Advertising Bureau (IAB).
Successful podcasts make their money in five specific ways:
Through selling ad spots during their show; Merchandise; Crowdfunding (like listeners "sponsoring" the creation of the show through monthly donation); Affiliate sales (every time a listener buys a product advertised on the show); and Premium content (episodes released to a paying audience).
But for all that hustle, how easy is it to make an actual living as a podcaster?
The heavy hitters
Even though there are countless true crime podcasts out there, only a few make serious money.
The longest-reigning queens of the true crime podcast are Karen Kilgariff and Georgia Hardstark, co-hosts of My Favorite Murder.
In a 2020 Forbes article, it was reported that MFM had 35 million unique downloads a month, a fan club that boasted 55,000 members, and a $10 million development deal with media company Stitcher. The two hosts made a combined $15 million in 2019.
Since they began recording together, Hardstark and Kilgariff have written a book, started a podcasting network, and performed hundreds of live shows.
Next in line in terms of true crime podcast royalty is Ashley Flowers, who along with her former co-host Brit Prajwat, hosts Crime Junkie
Flowers has followed a similar playbook to Kilgariff and Hardstark: She owns her own production company (in 2022, the company had 35 employees) and has authored a novel. There is also an active Crime Junkie fan club.
Since its launch, Crime Junkie has been downloaded over a billion times, and is now considered the most popular true crime podcast in the world.
True crime has also spawned some high-end tributes.
The beloved TV show Only Murders in the Building, where three residents of a NYC building make their own podcast about investigating a death that happens at their home, takes "true crime podcast fan fiction" to an extreme.
In 20 episodes over three seasons, it has already won three Emmys, been nominated for countless more, and been in the top 10 Nielson list for the most-streamed shows.
Kiss Your Credit Card Debt Goodbye
Having a single loan to pay off makes it easier to manage your payments, and you can often get a better interest rate than what you might be paying on credit cards and car loans.
Fiona is an online marketplace offering personalized loan options based on your unique financial situation.
When you consolidate your debt with a personal loan, you can roll your payments into one monthly installment. Find a lower interest rate and pay down your debt faster today.
Get Started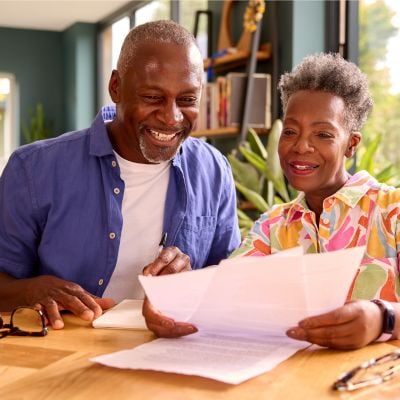 Pulling back the curtain
While successful podcast hosts tend to get most of the recognition, they are only part of a skilled team who work behind the scenes to get everything together.
Looking at just two jobs among many, the average salary of a full-time podcast's assistant producer — think conductor of the orchestra — is just over $57,000, according to Glass Door, and the average salary of a managing editor is only a few hundred dollars more.
If you were curious about starting your own podcast and making a go of it, Podcastle estimates that if you work at monetizing all aspects of your show, and get about 10,000 downloads of each episode, you can make between $500 and $900 per episode.
While that's nothing to sneeze at, it's a far cry from millions. Chances are, unless your show goes viral somehow, it's only going to generate part-time income.
Real life one-star reviews
All popular things tend to receive criticism, and podcasts are no different.
The host of Crime Junkie, Ashley Flowers, has been accused of plagiarism — specifically, for using research or scripted parts of other shows' episodes without giving proper credit.
My Favorite Murder has also come under fire for both its comedic takes on real-life tragedies and for the hosts' lack of research and cultural insensitivity.
In general, the industry as a whole has needed to reckon with the ethical dilemmas of their subjects of choice (like how the majority concentrate on stories concerning white victims), concerns over exploitation, and the risk of misinformation.
While responses to this kind of feedback from the podcasts themselves has been slow (Flowers removed the accused episodes and released a statement; Hardstark and Kilgariff removed offensive merchandise from their online stores), some observers consider it heartening that conversations about this kind of "entertainment" are taking place in the public domain.
Although the true crime industry may be financially healthy, audiences are questioning their own appetites and the reasons behind them, which may be the canary in the coalmine for its longevity.
We say, as long as you've thought about why you enjoy them, go ahead and binge-listen to whatever true crime podcast you like. It's a little morbid, sure, but it's a lot less dangerous than trying to track down and outwit a murderer yourself.
Sponsored
Follow These Steps if you Want to Retire Early
Secure your financial future with a tailored plan to maximize investments, navigate taxes, and retire comfortably.
Zoe Financial is an online platform that can match you with a network of vetted fiduciary advisors who are evaluated based on their credentials, education, experience, and pricing. The best part? - there is no fee to find an advisor.