Here are our picks for the worst arenas in the NBA. We have taken into account: the overall arena look and feel of each venue; location; amenities; and the fan base.
14. Chesapeake Energy Arena: Oklahoma City Thunder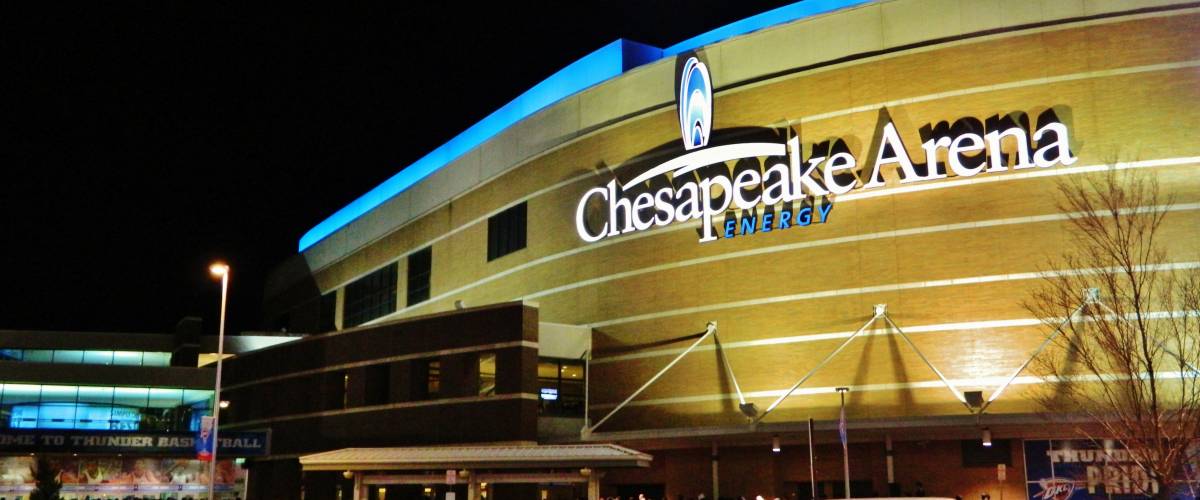 Were it not for the fantastic fans of the Thunder, Chesapeake would rank even worst. The arena, which opened in 2002, is the very definition of "meh."
It has average seats, normal sightlines, standard amenities and barely enough bathrooms to handle the crowds. With its features and looks, Chesapeake is, at best, a mediocre arena.
On Yelp, one critic writes: "Your scoreboard looks like it is from a high school gym and your concessions are average at best."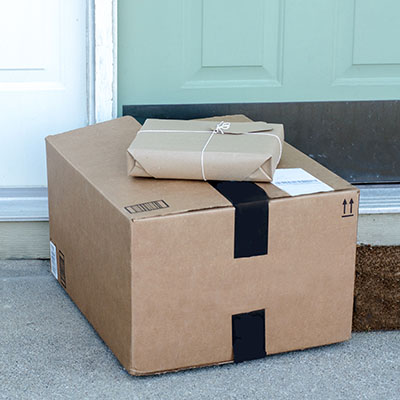 13. FedEx Forum: Memphis Grizzlies The home of the Grizzlies is OK on all accounts — just not memorable. The Forum has little to no personality, so the fans are the only saving grace of this arena, which was dedicated in 2004.
One of the cooler additions to the facility has been the Grizzlies' futuristic locker rooms and training facility. Unfortunately, the team did not carry this cutting-edge design into the main arena.
The place earns positive assessments from Yelpers, though one bemoans the lack of cup holders. "What in the world?!" she writes. "I don't want to hold (my drink) the entire game or worry about someone kicking it over. This is something that needs to change."
12. Rocket Mortgage FieldHouse: Cleveland Cavaliers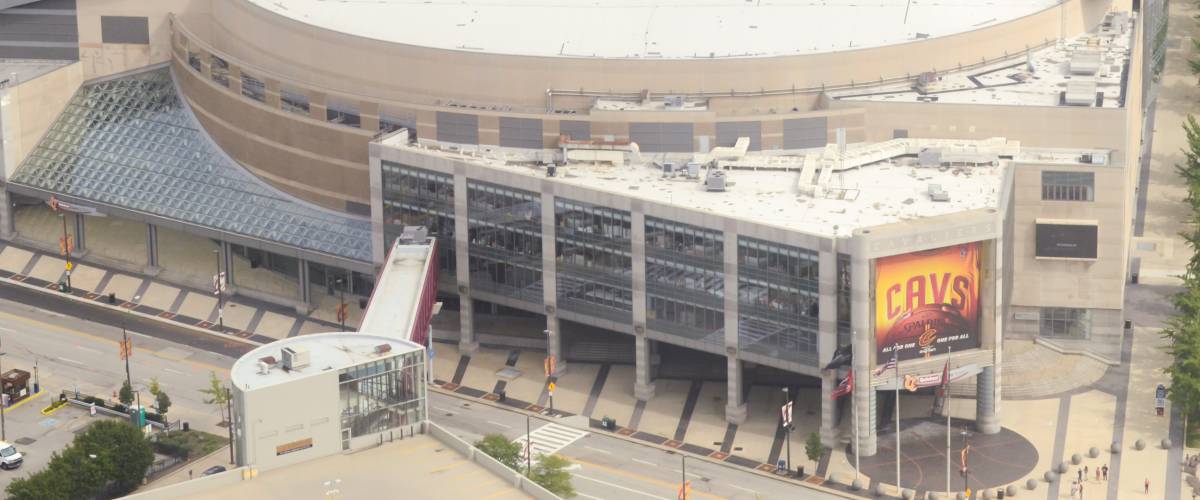 The former Quicken Loans Arena (or "The Q") is a sad and lonely place without King James. LeBron James ended his second run with the Cavs in 2018 and went off to play for the LA Lakers.
Although Rocket Mortgage FieldHouse is still attracting fans in 2019, the place is need of some tender loving care. What it's getting is more room: A $185 million renovation now underway will increase the square footage by 60%.
Though the reviews of the 25-year-old venue are mostly positive, one woman writes, on Yelp, "The seating in the arena is wicked uncomfortable. Zero padding and the seats were so smooshed together, we were literally on top of each other."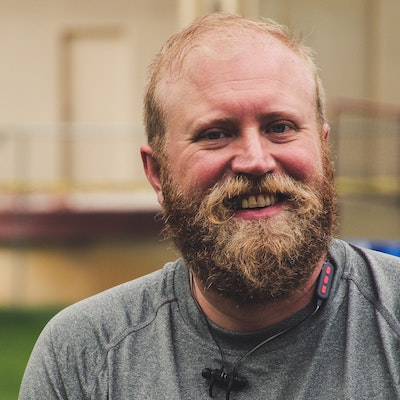 Sign up for Credit Sesame and see everything your credit score can do for you, find the best interest rates, and save more money at every step of the way.
Get Started—100% Free
11. Toyota Center: Houston Rockets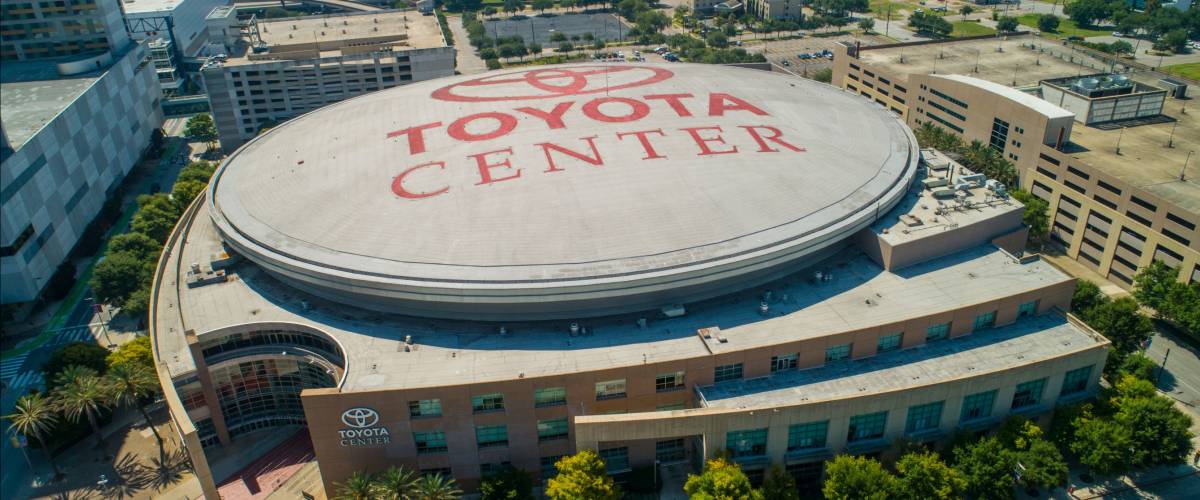 Look, we'll be the first to admit that if you're up for some amazing basketball, a trip to the Toyota Center to see The Beard, James Harden, in action is worth a ticket. (And when you buy your ticket, be sure to use a cash back credit card to score some savings.)
But be warned that Toyota Center is one of those cookie-cutter arenas that we saw sprout up all around the league in the 1990s and early 2000s. The amenities are not great, though the place has a great scoreboard and a solid fan zone.
"It's a new-ish venue with your typical venue amenities, but I think the view and experience could be a bit better for all," writes one Yelp reviewer.
10. Spectrum Center: Charlotte Hornets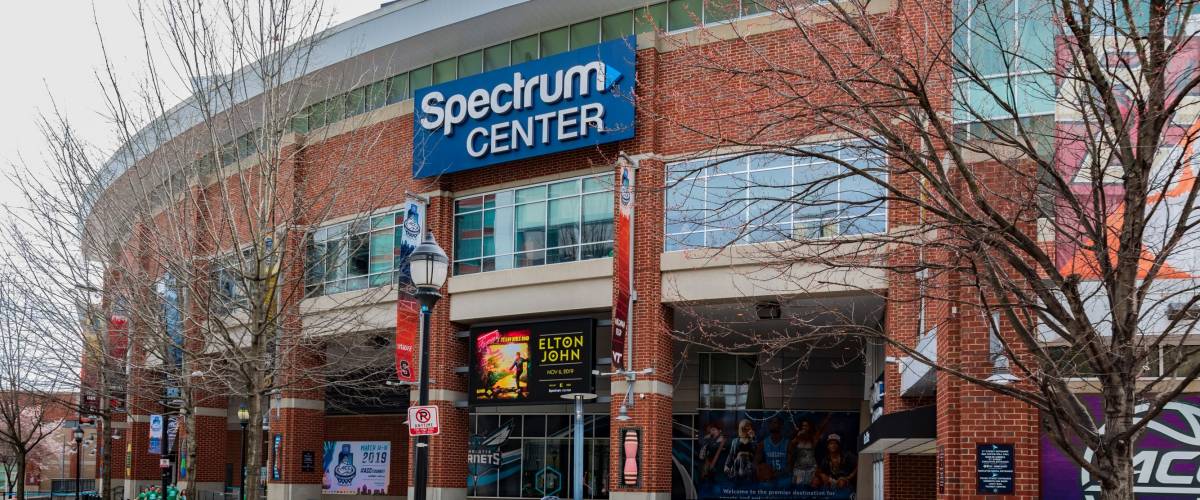 It's one of the newer arenas in the league (built in 2005), but the Charlotte Hornets came up short in the design and overall feel of their home.
"If you have to sit in the upper deck bring your climbing gear," warns one fan on Yelp. "Also, if you are over 6 feet, prepare to be cramped. Ask yourself if it is worth it, at least for a Hornets game."
The arena is undergoing 10 years of improvement projects that are costing the city of Charlotte $33.5 million.
9. Oracle Arena: Golden State Warriors Oracle Arena in Oakland, California, is the oldest building in the league — built in 1966 — and has been called "Roaracle" because of how it's often filled with high-decibel cheering from Golden State fans. But critics say the nickname also speaks to the bad acoustics.
Other complaints are that the place is outdated and cramped. Oracle Arena is "way too crowded, where it's so frustrating to try and walk through their skinny concourses," says one Yelper.
Relief is on the way. Starting next season, the Warriors will play their home games at Chase Center, a brand-new venue in San Francisco.
8. AT&T Center: San Antonio Spurs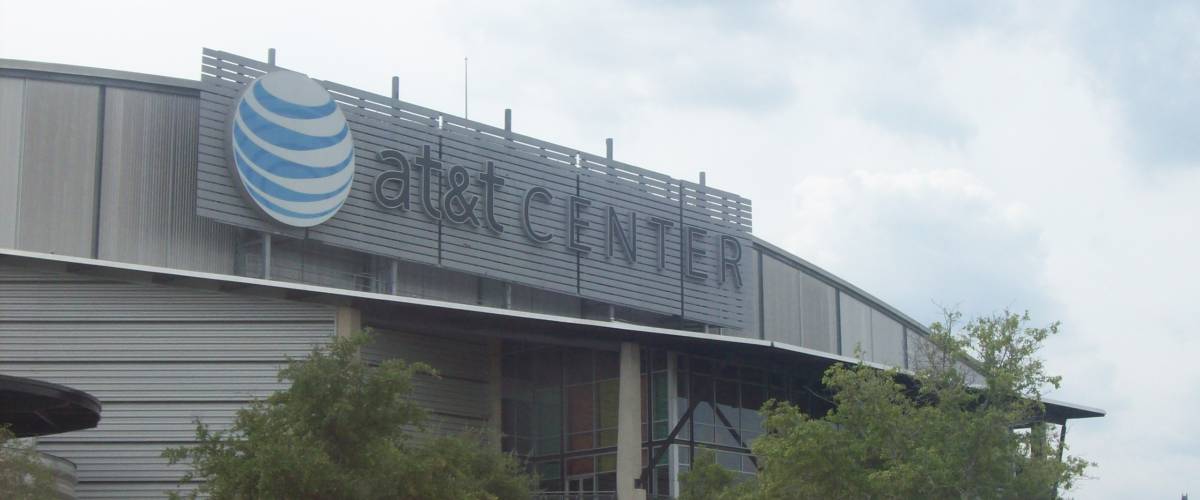 AT&T Center is a solid place to watch a basketball game, but it's often knocked for its less-than-convenient location, on the far east side of San Antonio, and for its design.
Detractors have said the place looks like an old barn, and that there's nothing to do in the area after a game.
One Yelp reviewer sums up AT&T Center this way: "The arena itself was just OK, nothing special about it."
7. Capital One Arena: Washington Wizards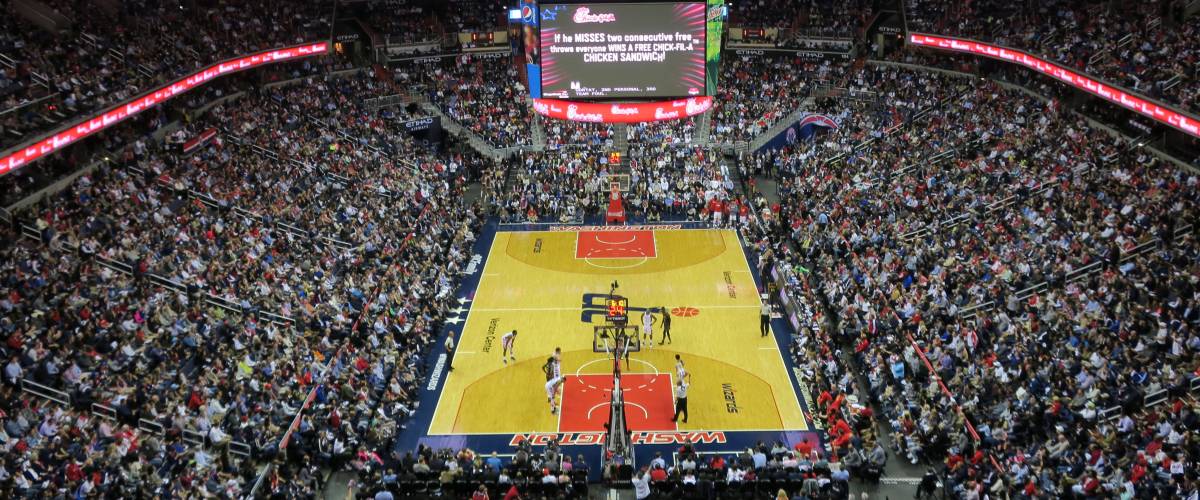 Capital One Arena has at times had a reputation as one of the loudest buildings in the league, but recent underwhelming performances on the court have led fans to take their revelry down a notch.
Critics say the 22-year-old basketball and hockey arena in downtown Washington's Chinatown neighborhood hasn't aged well, but CEO Ted Leonsis recently told the Washington Business Journal he wants to get another 20 years out of the building.
On Yelp, where the arena has many one-star reviews, one woman writes that the place is "lacking" — in the most fundamental ways. "Just stocking up with enough lids and cups probably is a good place to start," she writes.
6. Vivint Smart Home Arena: Utah Jazz Opened in 1991, Vivint Smart Home Arena was known for many years as the Delta Center, as in Delta Air Lines.
The arena has seen years of disappointment from a lack of results on the court. Many fans are less than impressed, despite recent updates to the scoreboard and overall display technology around the stadium.
As a Yelp reviewer puts it, "There is no one single thing that by itself would be considered that bad, but all of them together just makes this arena bad."
5. Wells Fargo Center: Philadelphia 76ers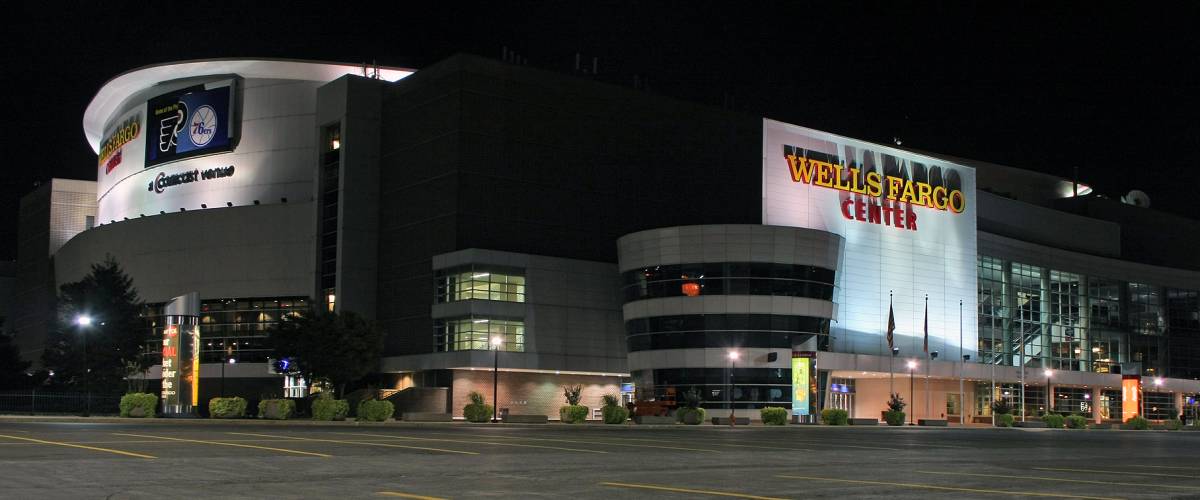 This arena has been around since 1996 and is on its fourth name. It started as the CoreStates Center, then became the First Union Center, then the Wachovia Center, and since 2010 it has been called the Wells Fargo Center.
All banks. (Did we just put you in the mood to open a savings account?) The often-rechristened arena has never seen a championship, and the City of Brotherly Love has started to get frustrated with the lack of banners in the rafters.
Wells Fargo is an OK arena, but as a multi-sport venue, it lacks the original design motifs that you see in basketball-specific facilities. "Certainly not the most impressive arena," writes one Yelper.
4. Staples Center: Los Angeles Clippers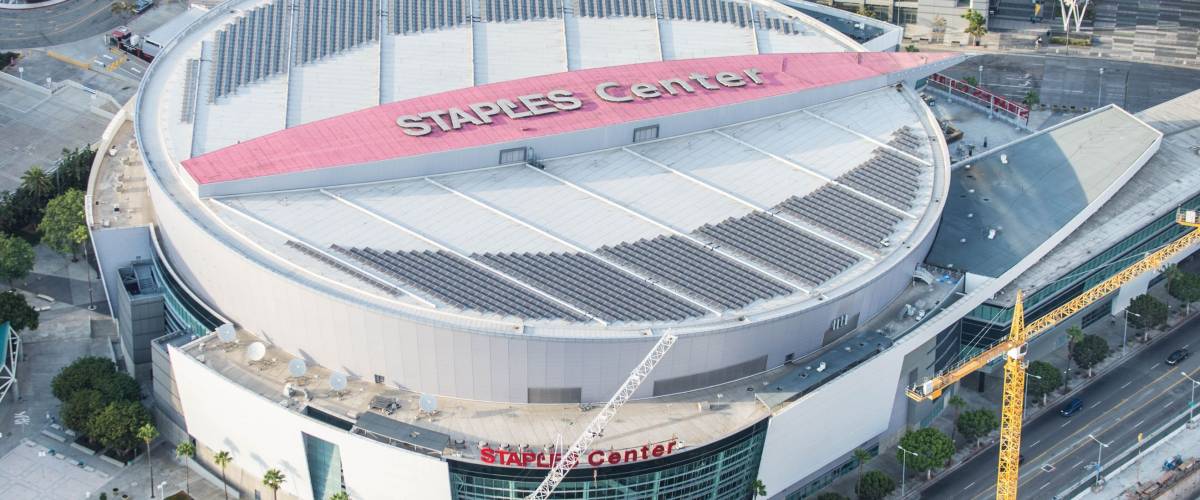 Some of you might feeling little hot under the collar right now, thinking, "Staples Center in the bottom five?!? WHAT ARE YOU ON!!?!?" Well, there's a distinction here.
Going to an LA Lakers game at Staples Center can be epic. Seeing a Clippers game, not so much. With the Clips averaging 1,500 fewer people per game than the Lakers (and at lower ticket prices), the experience lacks the same punch.
As one fan puts it beautifully, on Yelp: "Been to Staples Center a couple of times for Lakers games. Don't know why someone would come here to see the Clippers."
3. Talking Stick Resort Arena: Phoenix Suns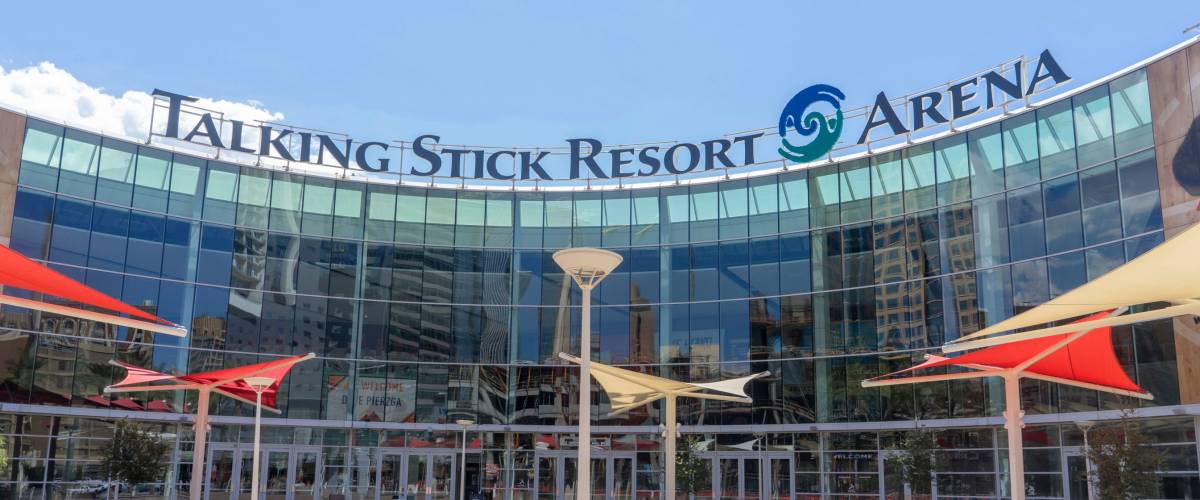 The Suns are revamping on the court, and to be perfectly honest, it might be time to start a revamp of their tired arena as well. The 27-year-old venue in downtown Phoenix is cramped and uncomfortable, and it often struggles to draw fans.
Talking Stick — the naming rights were purchased by a resort and casino in suburban Scottsdale — was renovated in 2003, but the work added an atrium to the outside and did not look at major issues inside.
Those include "very narrow corridors. Food and beverage stands set up in places where the lines collide with each other and block the corridor," says one Yelp reviewer, who adds: "I assume it's a very old arena; it's time for a new one, Phoenix!"
2. Smoothie King Center: New Orleans Pelicans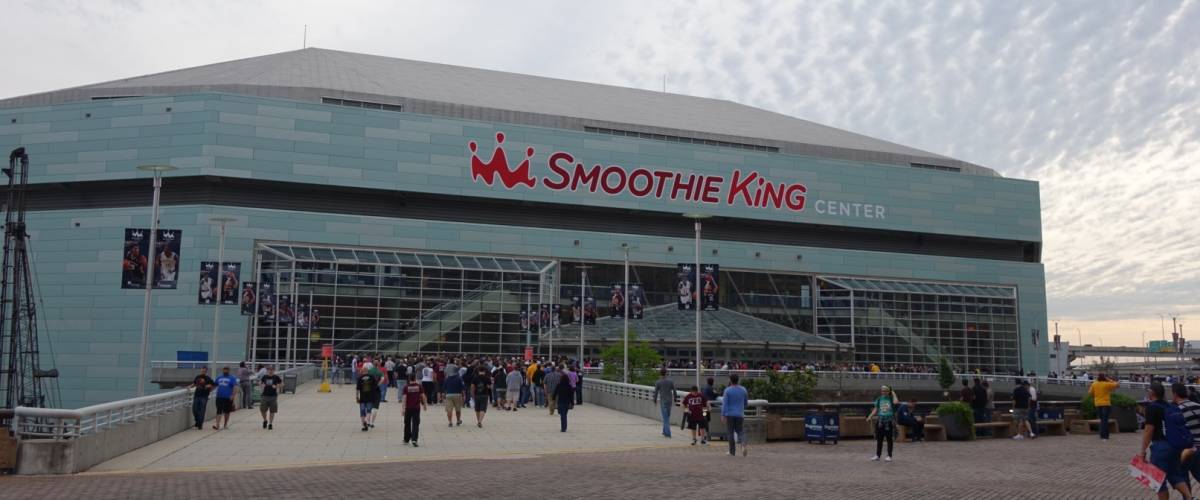 The first challenge for the Smoothie King Center is the name, which rolls off the tongue as easily as — well, Talking Stick Resort Arena. The second challenge is the way the place looks.
It's a depressing, 20-year-old concrete structure not nearly as magnificent as the Mercedes-Benz Superdome, which sits right next door. Thank goodness for the great food options, but what else would you expect in the Big Easy?
Then again, a common complaint is that the concessions can do some serious damage to your credit card balance. "It's a shame a $4.99 plate of mac 'n cheese costs $11," a Yelper says. "Pretty good, although pretty pricey."
1. Target Center: Minnesota Timberwolves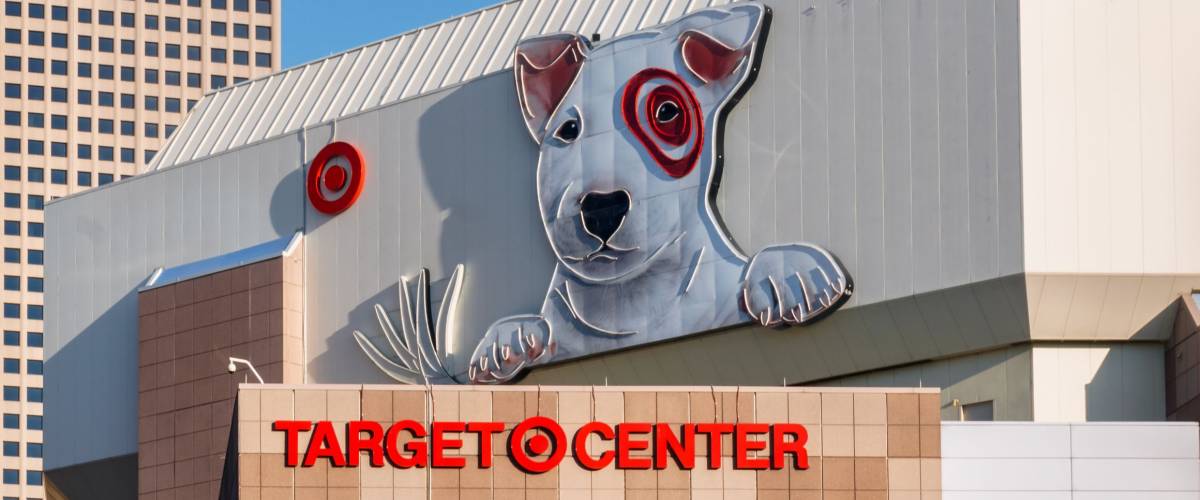 Target Center can be best described as a cross between 1990s amenities and Soviet-inspired construction. Although the building has gone through three major renovations — including the installation of a league-first "green roof" — it's still a pretty boring arena.
"It was nice," wrote one Yelper after the most recent renovation. "But I've been to games in New York, Cali, Miami, Chicago, Milwaukee, Boston, etc., and it lacked the bling that comes with going to a ballgame."
With a host of new arenas built in the last five years, the Bucks, Kings and Nets saved themselves from this list. If the home of your favorite team earned a spot, was it deserved?
Sponsored
Here's how to save up to $700/year off your car insurance in minutes
When was the last time you compared car insurance rates? Chances are you're seriously overpaying with your current policy.
It's true. You could be paying way less for the same coverage. All you need to do is look for it.
And if you look through an online marketplace called SmartFinancial you could be getting rates as low as $22 a month — and saving yourself more than $700 a year.
It takes one minute to get quotes from multiple insurers, so you can see all the best rates side-by-side.
So if you haven't checked car insurance rates in a while, see how much you can save with a new policy.