10. Jacksepticeye
Estimated Net Worth: $16 million Estimated 2022 earnings: $4.4 million
Irishman Sean McLoughlin, friend and frequent collaborator of PewDiePie, is known as "Jacksepticeye" online.
He started out with simpler videos, showcasing gameplay, before switching things up to the high-energy "Let's Play" style he's famous for today.
Jackspeticeye's channel is sitting at more than 25.9 million subscribers. His channel's size easily makes him one of the most popular YouTubers in Ireland.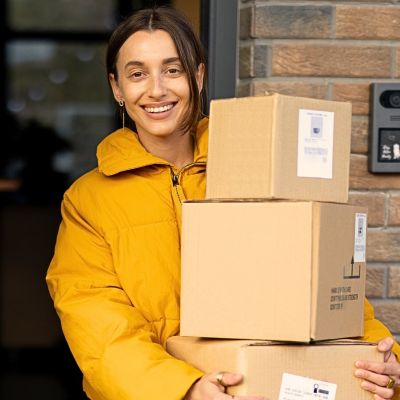 Capital One Shopping's browser add-on automatically applies coupon codes as you shop online. It's absolutely free – plus it takes only two clicks to install. Add the Capital One Shopping browser extension today and start earning discounts of up to 50% on the things you already buy.
Install for Free
9. Markiplier
Estimated net worth: $35 million Estimated 2020 earnings: $38 million
Popular YouTuber Markiplier, real name Mark Fischbach, was born in Hawaii, lives in Los Angeles and spends most of his time indoors creating videos for his YouTube channel.
He's well known for his over-the-top reactions during Let's Play-style videos (which is understandable, since he specializes in horror games).
In November 2019, Markiplier and fellow gamer, CrankGameplays, teamed up for a new channel, "Unus Annus." Surprisingly, gaming was not involved. The duo posted one video a day, participating in fun stunts as the characters of "Unus" and "Annus," before deleting all content exactly one year after the channel's inception.
Before YouTube, Markiplier was a civil engineering student. He switched over to biomedical engineering before dropping out entirely to start his YouTube channel. As they say, do what you love.
8. Rhett and Link
Estimated net worth: $40 million (combined) Estimated 2022 earnings: $30 million
Rhett McLaughlin and Link Neal run Good Mythical Morning, a comedy series that's been around since 2012.
McLaughlin and Neal conduct taste tests, host celebrity guests and talk about themselves on the popular series. Check out their "Top 5 Most Chaotic Moments of 2020," which involves the pair decapitating a Furby and sucking wieners into a vacuum (you can't make this stuff up).
"The Mythical Society" has its own merchandise, which you can grab off the brand site or Amazon. McLaughlin and Neal also released a dark comedy novel, The Lost Causes of Bleak Creek, in 2019.
That same year, the duo acquired comedy YouTube channel SMOSH for $10 million, which helped boost them to the ranks of the highest-paid YouTube creators.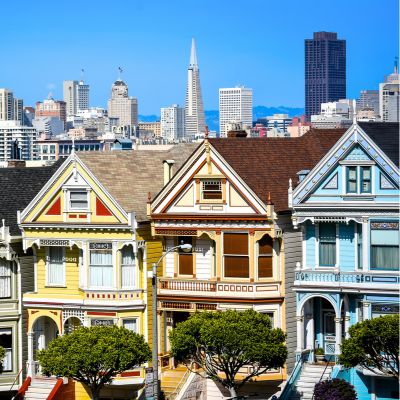 Believe it or not, you don't need millions, or even hundreds of thousands to invest in real estate. Arrived is an online platform where you can invest in shares of rental homes and vacation rentals without the headaches of being a landlord.
Learn More
7. Jake Paul
Estimated net worth: $40 million Estimated 2022 earnings: $20 million
Jake Paul's doing better than older brother, Logan, but that doesn't mean the YouTuberl has escaped controversy.
Jake is known for his over-the-top prank videos (like the one where he lights a mattress on fire in his backyard.
He founded a YouTube influencer program called Team 10.
The Team 10 channel has been inactive for about more than a year and former members have accused Jake of abusive treatment, in addition to non-consensual and dangerous pranks.
6. PewDiePie
Estimated net worth: $40 million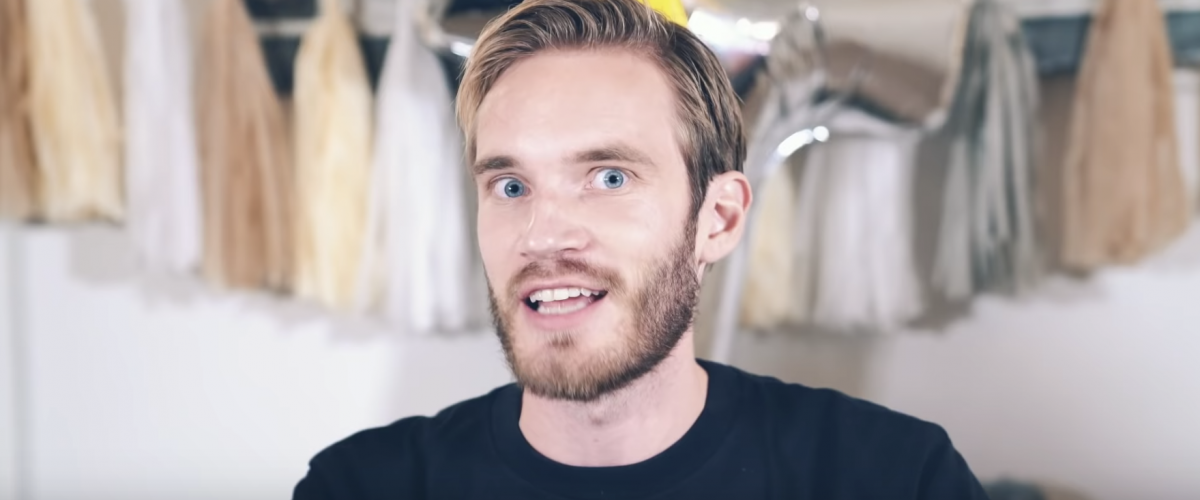 Estimated 2022 earnings: $5 to 10 million
Felix Kjellberg or "PewDiePie" celebrated 10 years on YouTube in 2020. His recent uploads have featured a lot of Minecraft and meme reaction videos. His subscriber count sits at a whopping 111 million subscribers.
In the past, PewDiePie embroiled himself in controversy over racial and anti-Semitic jokes, which resulted in Disney-owned Maker Studios parting ways with him. While PewDiePie defended his content and said the comments on it were taken out of context, he did admit that the jokes were offensive.
Responding to viewer complaints about his lack of video game content in recent years, PewDiePie launched "Gaming Week" on his channel (video game content for a straight week).
5. Logan Paul
Estimated net worth: $45 million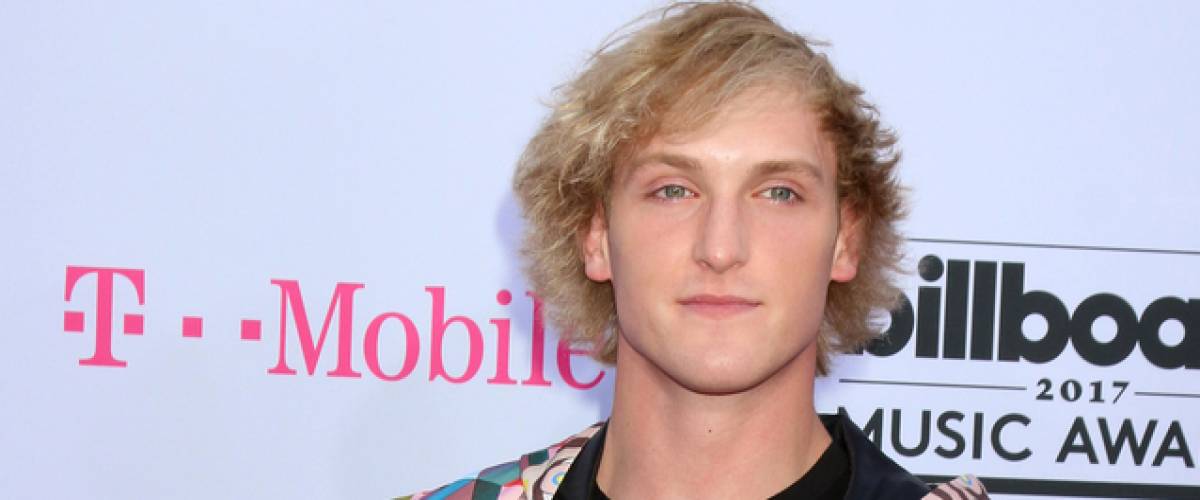 Estimated 2021 earnings: $18 million
Logan Paul rose to fame doing comedy sketches and pranks on Vine (remember Vine?!) with his younger brother, Jake.
With the collapse of Vine back in 2016, Logan upped his YouTube and Facebook presence. He quickly became an overnight success with his viral and controversial videos.
Since November 2018, he has been hosting the Impaulsive podcast and managing its corresponding YouTube channel. This podcast's channel is sitting at 4.5 million subscribers and the podcast has a library of nearly 300 episodes on Apple Podcasts.
4. Dude Perfect
Estimated net worth: $50 million Estimated 2022 earnings: $20-25 million
Dude Perfect is actually five different people: Tyler Toney, Cody Jones and Garrett Hilbert, plus twins Cory and Coby Cotton.
This group of friends from Texas banded together to make sports entertainment videos. The members of Dude Perfect are all former high school basketballers who met as roommates at Texas A&M University.
Aside from holding multiple Guinness World Records thanks to their sport-stunt style of content, Dude Perfect has rocketed to almost 59 million subscribers on their main channel.
In March 2020, the group raised around $160,000 for the Red Cross and Feeding America, with their series, The DP Quarantine Classic.
3. MrBeast
Estimated net worth: $100 million Estimated 2022 earnings: $36 million
This YouTube star amassed his fortune through viral giveaways and inadvisable stunts — he once spent 24 hours in a house made of ice (the video has more than 37 million views on YouTube).
Dubbed YouTube's "Biggest Philanthropist," Jimmy Donaldson rose to fame with videos featuring massive donations and fundraisers, such as raising $20,000,000 to plant 20,000,000 trees in 2020.
He revealed in a past video that most of his money comes from brand deals and sponsorships. In fact, according to Celebrity Net Worth, he makes roughly three million dollars a month on YouTube ads alone.
Donaldson also owns his own merchandise line, selling clothing and accessories like joggers and pillows, and even Nike tees featuring his "BEAST" logo.
2. Ryan Kaji of Ryan's World
Estimated net worth: $66 to 95 million Estimated 2022 earnings: $35 million
Ryan Kaji's parents started a YouTube channel for their son in 2015. On "Ryan ToysReview," the then three-year-old posted his first toy unboxing and review of a Lego train set — a video that now has more than 50 million views.
Fast-forward to today, this now-11-year-old kid's most-viewed video on Ryan's World has amassed more than two billion views and he's now the highest-earning child YouTuber.
In 2019, he earned 560 times the average American's annual salary ($53,490 in 2019 . Ryan's World has 34.8 million subscribers, which has resulted in many sponsorships and partnerships — such as his own line of toothbrushes and toothpaste by Colgate.
But it's these sponsorships that landed the young toy reviewer and his parents in trouble. The channel was slapped with a Federal Trade Commission complaint over allegations of deceptive advertising to its primary audience (children and toddlers) and of failing to properly disclose sponsored content.
1. Jeffree Star
Estimated net worth: $200 million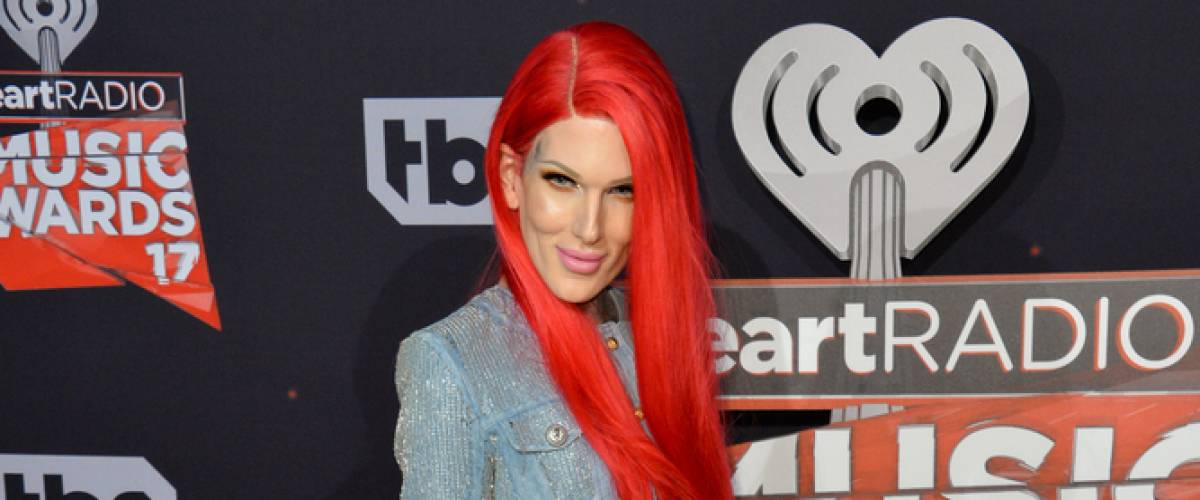 Estimated 2022 earnings: $15-20 million
Jeffree Star started out as a pop singer with a huge following on MySpace.
After his music career fizzled, the controversial celeb moved into the makeup sphere. He formed his own makeup brand in 2014 — Jeffree Star Cosmetics — which reported $100 million in sales. In 2019, his Conspiracy Collection reportedly sold one million palettes upon its debut.
Aside from making a name for himself as a beauty mogul and entrepreneur, Star is also a YouTuber; vlogging his daily life, reviewing makeup products and doing beauty tutorials.
In addition, he was the star (no pun intended) of a YouTube documentary series created by friend Shane Dawson titled, The Secret World of Jeffree Star, and its sequel, The Beautiful World of Jeffree Star.
In recent years, the star has made headlines (and drawn criticism) for numerous celebrity feuds, most famously with Kylie Jenner, and accusations of racism and intimidating behavior.
YouTubers that fell out of the top 10 ranking
As you can tell, the YouTube landscape has changed a lot over the last year. From policy updates to changing viewer trends, a channel can go from always trending to struggling to get views. Some household names remain popular but have had to make way for new rising stars.
Here are a couple of big YouTube stars who fell out of the top 10 ranking.
VanossGaming
Estimated Net Worth: $25 million Estimated 2022 earnings: $4 million
Canadian YouTuber Evan Fong goes by the name "VanossGaming," and got his start playing a lot of Call of Duty and Grand Theft Auto.
VanossGaming surged to popularity for his gaming montages, collaborating with other YouTubers and personalities to meld authentic review commentary with hilarious moments.
In addition to running a gaming channel, VanossGaming makes and produces hip-hop tracks under the name Rynx.
More: How to estimate your net worth
DanTDM
Estimated Net Worth: $35 million Estimated 2022 earnings: $3 million
U.K.-born Daniel Middleton started off specializing in Minecraft videos, which are wildly popular with younger viewers. He initially called his channel "The Diamond Minecart" before evolving into DanTDM.
His gaming channel ranks as one of the top-viewed YouTube channels in the world.
In 2016, DanTDM published a graphic novel called DanTDM: Trayaurus and the Enchanted Crystal which was on The New York Times bestseller list for 11 straight weeks.
Sponsored
Kiss Your Credit Card Debt Goodbye
Millions of Americans are struggling to crawl out of debt in the face of record-high interest rates. A personal loan offers lower interest rates and fixed payments, making it a smart choice to consolidate high-interest credit card debt. It helps save money, simplifies payments, and accelerates debt payoff. Credible is a free online service that shows you the best lending options to pay off your credit card debt fast — and save a ton in interest.