10. Jeffree Star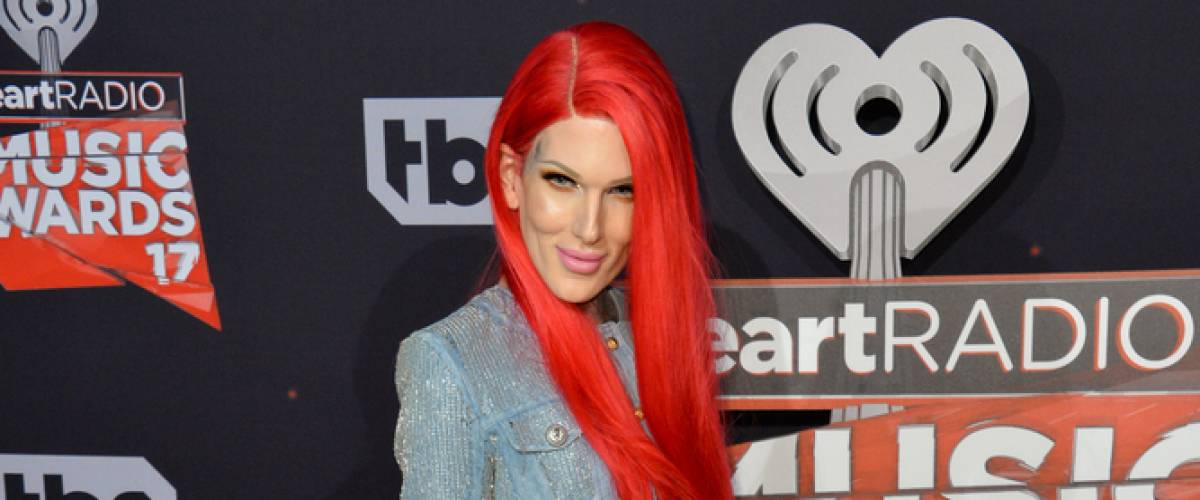 2019-2020 earnings: $15 million
Estimated net worth: $75 million
Jeffree Star started out as a pop singer with a huge following on MySpace.
After the fizzle of his music career, Jeffree Star moved into makeup. He formed his own makeup brand in 2014 — Jeffree Star Cosmetics — which reported $100 million in sales. In 2019, his Conspiracy Collection reportedly sold 1 million palettes upon its debut.
Not just a beauty mogul and entrepreneur, Jeffree Star is a YouTuber, also vlogging his daily life, reviewing makeup products and doing beauty tutorials.
He was the star (no pun intended) of a YouTube documentary series created by friend Shane Dawson titled The Secret World of Jeffree Star and its sequel The Beautiful World of Jeffree Star.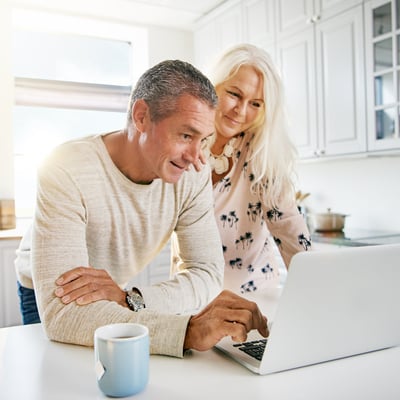 Are you confident in your retirement savings? Get advice on your investment portfolio from a certified professional through Datalign. It only takes 3 minutes to connect with an advisor who puts you first.
Get Started
9. David Dobrik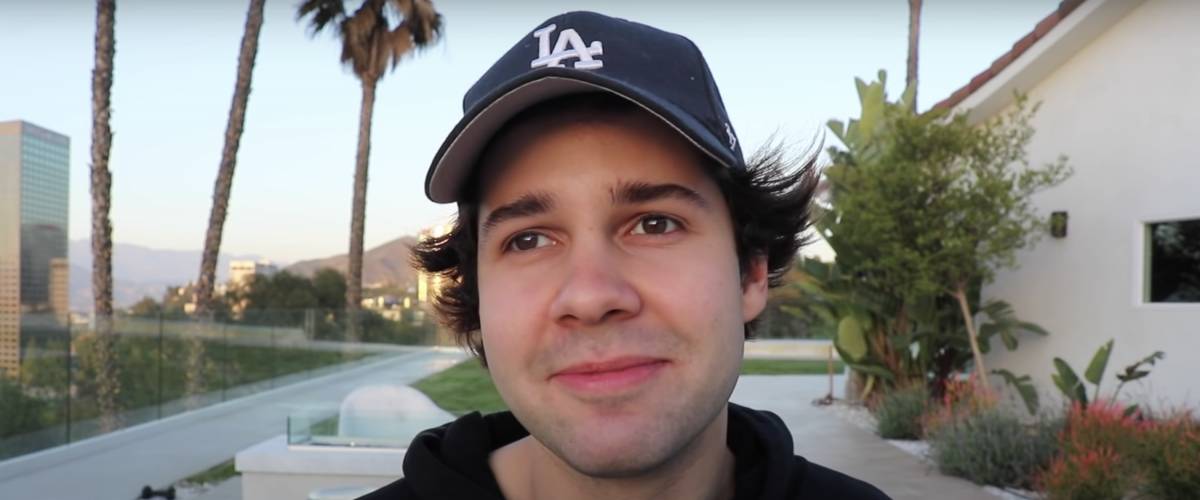 2019-2020 earnings: $15.5 million
Estimated net worth: $16 million
From Vine to YouTube to TikTok, the effervescent David Dobrik was dubbed "Gen Z's Jimmy Fallon" by The Wall Street Journal just last year.
From marrying his best friend's mom to terrifying Kevin Hart with a massive snake, The Vlog Squad leader has amassed close to 19 million subscribers on YouTube and over 25 million on TikTok.
Known for his wild pranks and goofy stunts, along with the rest of The Vlog Squad team, Dobrik also has a reputation for giving away extravagant presents to fans and friends alike — including a Tesla giveaway in 2020 to encourage voter registration.
In 2019, Dobrik and fellow YouTuber Nick Uhas conducted a record-breaking science experiment in Dobrik's backyard, involving a giant foam volcano. The video on Uhas's channel has over 31 million views.
8. Blippi 2019-2020 earnings: $17 million
Estimated net worth: $16 million
Think The Wiggles or Steve from Blue's Clues. But way more wealthy.
Stevie John, 32, entertains children as "Blippi," a childlike persona in orange suspenders and a blue beanie, across platforms including Hulu and Amazon.
John sings, dances and plays in his fun educational videos and has amassed around 11 million subscribers. His 2018 "Blippi Learns at the Indoor Play Place", featuring Blippi leaping into a ball pit and playing with a construction set, has over 127 million views on YouTube.
You can also snag some flashy blue-and-orange Blippi merch at retailers like Walmart and Amazon.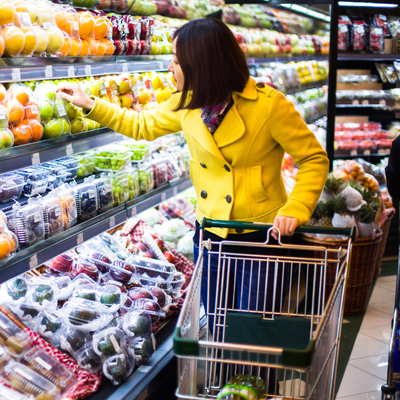 Upload a picture of your shopping receipts to the free Fetch app, and start earning points today. Redeem your points for cash or gift cards.
Start Earning
7. Like Nastya 2019-2020 earnings: $18.5 million
Estimated net worth: $20 million
Anastasia "Nastya" Radzinskaya is a Russian-American YouTuber with over 67 million subscribers on her channel Like Nastya — and she's only 6 years old.
Radzinskaya's rise to fame began when her parents posted a video of her unboxing toys on YouTube. Russia Beyond reported in 2019 that one video on her channel "costs $1,000-2,000 to make", while the family earns between $200,000 to $500,000 a month thanks to Nastya's success.
Nastya, who was born with cerebral palsy, plays with her cat, travels to places with her dad and sings and dances for an audience base that stretches over seven languages — including English and her own native Russian.
Her 2018 hit, featuring Radzinskaya and her dad at a farm, garnered over 859 million views.
6. Preston 2019-2020 earnings: $19 million
Estimated net worth: $20 million
Preston Arsement rose to fame with gaming vlogs on his channel "PrestonPlayz", playing popular games such as Minecraft and Call of Duty.
His main channel, renamed to "Preston", has over 15 million subscribers and features a variety of pranks and challenges, sometimes involving family members and other YouTubers, but he also runs other gaming channels like TBNRFrags and PrestonGamez.
Arsement's digital business is family owned. Arsement runs his company with his wife, parents and siblings — his mother and father act as CEO and COO respectively.
The Dallas-based YouTuber is also a minority investor and public face for the esports team Team Envy.
5. Markiplier 2019-2020 earnings: $19.5 million
Estimated net worth: $35 million
Popular YouTuber Markiplier, real name Mark Fischbach, was born in Hawaii, lives in Los Angeles and spends most of his time inside creating videos for his YouTube channel.
He's well known for his over-the-top reactions during Let's Play style videos. (Understandable, since he specializes in horror games.)
In Nov. 2019, Markiplier and fellow gamer CrankGameplays teamed up for a new channel, Unus Annus. Surprisingly, gaming was not involved. The duo posted one video a day, participating in fun stunts as the characters of "Unus" and "Annus", before deleting all content exactly one year after the channel's inception.
Before YouTube, Markiplier was a civil engineering student. He switched over to biomedical engineering before dropping out entirely to start his YouTube channel. As they say, do what you love.
4. Rhett and Link 2019-2020 earnings: $20 million
Estimated combined net worth: $40 million
Rhett McLaughlin and Link Neal run Good Mythical Morning, a comedy series that's been around since 2012.
McLaughlin and Neal conduct taste tests, host celebrity guests and talk about themselves. Just check out their "Top 5 Most Chaotic Moments of 2020", which involves the pair decapitating a Furby and sucking wieners into a vacuum (you can't make this stuff up).
"The Mythical Society" has its own merchandise, which you can grab off the brand site or Amazon. McLaughlin and Neal also released a dark comedy novel, The Lost Causes of Bleak Creek, in 2019.
That same year, the duo acquired comedy YouTube channel SMOSH for $10 million, which helped boost them to the ranks of the top highest paid YouTube creators.
3. Dude Perfect 2019-2020 earnings: $23 million
Estimated combined net worth: $50 million
Dude Perfect is actually five different people: Tyler Toney, Cody Jones, Garrett Hilbert, plus twins Cory and Coby Cotton.
This group of friends from Texas banded together to make sports entertainment videos. The members of Dude Perfect are all former high school basketballers and met at Texas A&M University — where they were roommates.
Aside from holding multiple Guinness World Records through their cool sport-stunt style of content, Dude Perfect has rocketed to almost 55 million subscribers on their main channel.
In March 2020, the group raised around $160,000 for the Red Cross and Feeding America, with their series, The DP Quarantine Classic.
2. MrBeast 2019-2020 earnings: $24 million
Estimated net worth: $16 million
This newcomer to the Forbes list generates his fortune through viral giveaways and inadvisable stunts — he once spent 24 hours in a house made of ice (the video has over 37 million views on YouTube).
Dubbed YouTube's "Biggest Philanthropist," Jimmy Donaldson rose to fame with videos on his MrBeast channel featuring massive donations and fundraisers, such as raising $20,000,000 to plant 20,000,000 trees in 2020.
He revealed in a past video that most of his money comes from brand deals and sponsorships.
Donaldson also owns his own merchandise line, selling clothing and accessories like joggers and pillows and even Nike tees with his "BEAST" logo.
1. Ryan's World 2019-2020 earnings: $29.5 million
Estimated net worth: $32 million
Ryan Kaji's parents started a YouTube channel for him in 2015, called Ryan ToysReview. The then 3-year-old posted his first toy unboxing and review of a Lego train set — a video that now has over 50 million views.
Fast-forward to today, this kid's most-viewed video on Ryan's World has over 2 billion views and he's now the highest-earning YouTuber, according to Forbes.
He earned 560 times the average American's annual salary ($53,490 in 2019 ). Ryan's World has 28 million subscribers, leading to sponsorships and partnerships — like his own line of toothbrushes and toothpaste by Colgate.
But it's these sponsorships that landed the young toy reviewer and his parents in trouble. The channel was slapped with a Federal Trade Commission complaint over allegations of deceptive advertising to its primary audience (children and toddlers) and of failing to properly disclose sponsored content.
As you can tell, the YouTube landscape has changed a lot over the last year. From policy updates to changing viewer trends, a channel can go from always trending to struggling to get views. Some household names remain popular but have had to make way for new rising stars.
YouTubers that fell out of the top 10 ranking
Here are the YouTube stars who fell out of the top 10 ranking this time around.
Logan Paul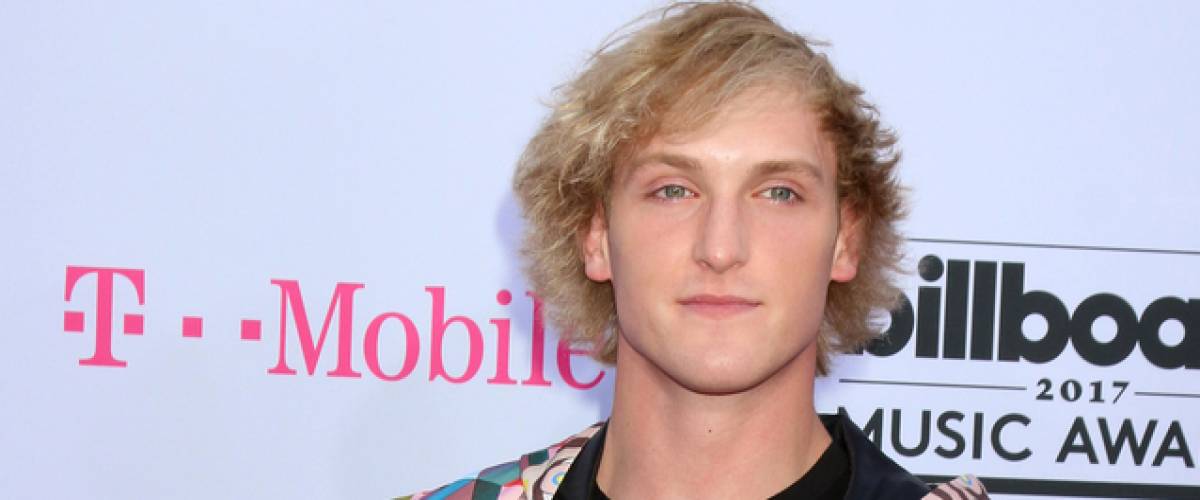 2018 earnings: $14.5 million
Logan Paul rose to fame doing comedy sketches and pranks on Vine with his younger brother, Jake Paul.
With the death of Vine back in 2016, Logan Paul upped his YouTube and Facebook presence. He quickly became a success with his viral and controversial videos.
Since November 2018 he has been running the Impaulsive podcast and the corresponding YouTube channel. This podcast's channel is sitting at 2.7 million subscribers and the podcast has a library of 249 episodes on Apple Podcasts.
PewDiePie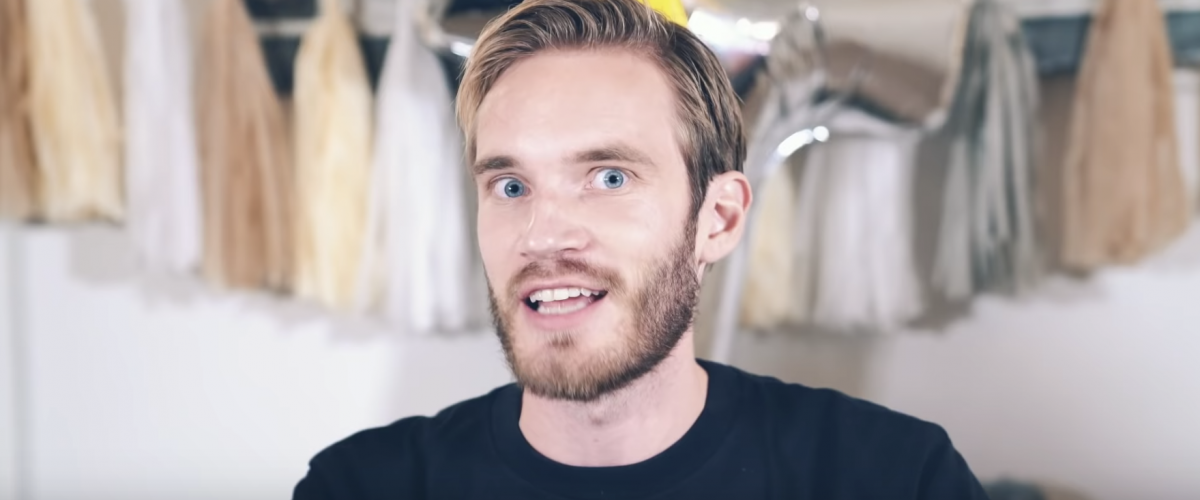 2018 earnings: $15.5 million
Felix Kjellberg or "PewDiePie" celebrated 10 years on Youtube in 2020. His recent uploads have featured a lot of Minecraft and meme reaction videos. His subscriber count sits at around 108 million subscribers.
In the past, PewDiePie embroiled himself in controversy over racial and anti-Semitic jokes and Disney-owned Maker Studios ended up parting ways with him as a result. While PewDiePie defended his content and said comments on it were taken out of context, he did admit that the jokes were offensive.
Responding to viewer complaints about his lack of video game content in recent months, PewDiePie launched "Gaming Week" on his channel (video game content for a straight week).
He has started playing the trendy multiplayer game Among Us and it now features prominently on his channel.
Jacksepticeye 2018 earnings: $16 million
Irishman Sean McLoughlin, friend and frequent collaborator of PewDiePie, is known as "Jacksepticeye" online.
He started out with simpler videos, showcasing gameplay, before switching things up to the high-energy "Let's Play" style he's famous for today.
Jackspeticeye's channel is sitting at more than 26 million subscribers. His channel's size easily makes him one of the most popular YouTuber in Ireland.
VanossGaming 2018 earnings: $17 million
Canadian YouTuber Evan Fong goes by the name "VanossGaming," and got his start playing a lot of Call of Duty and Grand Theft Auto.
VanossGaming surged to popularity for his gaming montages, collaborating with other YouTubers and personalities to meld authentic review commentary with hilarious moments.
In addition to running a gaming channel, VanossGaming makes and produces hip-hop tracks under the name Rynx.
DanTDM 2018 earnings: $18.5 million
U.K. born Daniel Middleton started off specializing in Minecraft videos — which are wildly popular with younger viewers. He called his channel The Diamond Minecart at first, before evolving into DanTDM.
His gaming channel ranks as one of the top-viewed YouTube channels in the United Kingdom, even in the world.
In 2016, DanTDM published a graphic novel called DanTDM: Trayaurus and the Enchanted Crystal which was on The New York Times bestseller list for 11 straight weeks.
Jake Paul 2018 earnings: $21.5 million
Jake Paul's doing better than his older brother Logan Paul. But that doesn't mean the younger Paul brother has escaped controversy.
Jake is known for his over-the-top prank videos (like the one where he lights a mattress on fire in his backyard).
He founded a YouTube influencer program called Team 10.
The Team 10 channel has been inactive for about a year and former members have accused Jake Paul of abusive treatment, plus nonconsensual and dangerous pranks.
Sponsored
Jump-start your retirement plan with personalized advice
Are your retirement savings on track? Get personalized advice from a financial advisor that understands your needs.
Datalign matches you with vetted registered advisors that can help you improve your investment portfolio and grow your retirement savings safely. In minutes, you can connect with a local or remote advisor and get a free initial consultation.
Get matched with a financial advisor today at Datalign and get on the path to financial success.