Ulta Beauty (ULTA)
This beauty chain offers makeup, skincare and bath products under its own private label, along with hundreds of other brands — from prestige lines like Elizabeth Arden to more affordable cosmetics such as e.l.f.
Ulta's third quarter report indicated double digit earnings growth for skincare, fragrance and bath, hair care and makeup, with net sales jumping 17.2% to $2.3 billion.
"While it's hard to know with certainty if we are starting to see consumers trade down, as the only beauty retailer that offers a wide variety of price points from entry-level mass to high-end luxury and everything in between, Ulta Beauty is uniquely positioned to capture any consumer shifts within price points in the beauty category," said CEO Dave Kimbell in an earnings call.
Simeon Gutman from Morgan Stanley has a "hold" rating on Ulta Beauty, with a price target of $510 — or 3% higher than what shares are trading at today.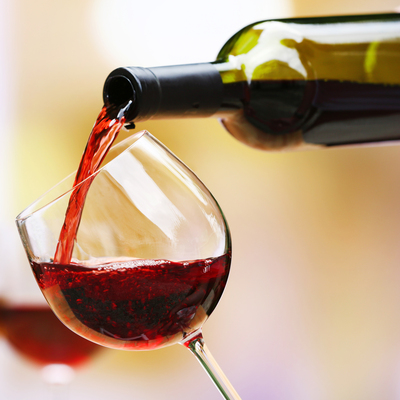 Fine wine is a sweet comfort in any situation — and now it can make your investment portfolio a little more comfortable, too. Now a platform called Vinovest helps everyday buyers invest in fine wines — no sommelier certification required.
Invest Now
Coty, Inc. (COTY)
Coty doesn't just own affordable drugstore brands like CoverGirl and Sally Hansen — it also has licensing agreements with luxury lines like Hugo Boss and stakes in companies such as Kylie Cosmetics.
The beauty behemoth notably snapped up 41 Procter & Gamble brands back in 2016 for $12.5 billion.
"Beauty as a category remains resilient, at the sweet spot of being a staple in consumers' beauty routines, and a category of offer, where the innovative products and communications we bring to market directly drive demand," said CEO Sue Nabi in an earnings call.
Coty reported its like-for-like revenues grew 9% in the first quarter for 2023.
Piper Sandler recently raised its rating on Coty from "neutral" to "overweight", setting a target price of $10. That's a potential upside of about 7%, seeing as shares are currently trading at around $9.35.
The Estée Lauder Companies (EL)
The luxury cosmetics giant has been around for over 75 years — and boasts everything from anti-aging serums to long-lasting foundations. It also owns popular brands such as MAC, Clinique and Too Faced.
"Fragrance and hair care each rose double digits organically, and makeup's renaissance continued to realize its promise in markets reopening," said CEO and president Fabrizio Freda in the first quarter earnings report for 2023.
Despite net sales declining in the company's first quarter compared to the same period the previous year — in part due to COVID-19 restrictions in China — analysts remain optimistic.
Oppenheimer analysts have an "outperform" rating on Estée Lauder and recently upped its price target from $245 to $300. With shares trading at around $259.51 today, that's roughly 20% higher.
Sponsored
Get a piece of commercial real estate
Enhance your portfolio with high-return commercial real estate
First National Realty Partners is the #1 option for accredited investors seeking superior risk-adjusted returns in the grocery-anchored necessity-based retail space.
While commercial real estate has always been reserved for a few elite investors, outperforming the S&P 500 over a 25-year period, First National Realty Partners allows you to access institutional-quality commercial real estate investments — without the leg work of finding deals yourself.
Invest with First National Realty Partners now.