Sign up for our MoneyWise newsletter to receive a steady flow of actionable ideas from Wall Street's top firms.
MicroStrategy (MSTR)
No other corporation has a bigger hoard of bitcoin than MicroStrategy.
CEO Michael Saylor announced his intention to buy bitcoin in July 2020. Since then, the company has deployed billions of dollars to accumulate it at a relentless pace.
It now holds 129,218 bitcoins — value at roughly $5 billion at the current price — on its balance sheet. That makes MicroStrategy the world's biggest corporate holder of digital assets. In fact, the company controls roughly 0.615% of Bitcoin's total circulating supply.
The combined value of MicroStrategy's portfolio is roughly 13% more than the company's current market capitalization. In other words, the BTC on its balance sheet is worth more than the company itself.
Owning the stock could be like owning bitcoin at a small discount.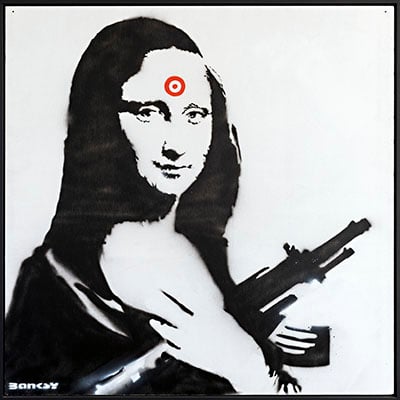 Join Masterworks to invest in works by Banksy, Picasso, Kaws, and more. Use our special link to skip the waitlist and join an exclusive community of art investors.
Skip waitlist
Tesla (TSLA)
Elon Musk has dominated the headlines for years. While the current news cycle is focused on his acquisition of social media giant Twitter, it's easy to forget that Musk also holds bitcoin in his most valuable company.
Tesla added 43,200 BTC to its balance sheet in 2021. At the time, bitcoin was trading for roughly $31,700. Since then, Tesla has neither added nor offloaded this stake. It seems like a long-term hold.
The company reports unrealized gains and losses on this investment every quarter. At the time of writing, Tesla's bitcoin holdings are about 20% higher than its cost basis. However, the entire portfolio of digital assets is worth less than 0.2% of the company's 900 billion market cap.
Tesla may be the second-largest corporate holder of crypto, but it's effectiveness as a bitcoin proxy is minimal.
Marathon Digital Holdings (MARA)
The third-largest corporate holder of bitcoin is a crypto mining specialist: Marathon Digital Holdings. The company has seen a transformation in its finances over the past few years.
The bitcoin bull market boosted Marathon's net margins. Meanwhile, listing on the Nasdaq has helped it raise money without having to sell its freshly-minted bitcoins.
That means Marathon has been holding and accumulating bitcoins in recent years. The company's latest report suggests it has 9,373.6 bitcoins on its balance sheet, worth roughly $358 million at current prices. That represents 20.3% of the company's total market cap.
The stock could see further upside even if bitcoin remains range bound for months.
Recently, the company's CEO Fred Thiel suggested they were exploring a potential buyout, which could be another catalyst for shareholders. Keep an eye on this beaten-down crypto miner during the bear market.
Sign up for our MoneyWise newsletter to receive a steady flow of actionable ideas from Wall Street's top firms.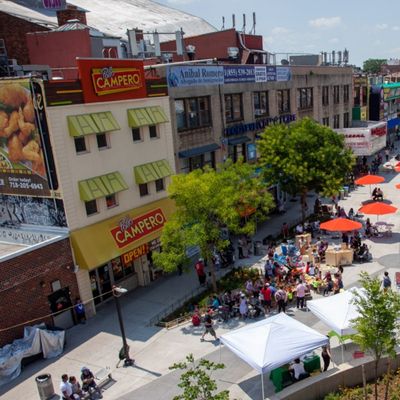 While commercial real estate to has always been reserved for a few elite investors, outperforming the S&P 500 over a 25-year period, First National Realty Partners allows you to access institutional-quality commercial real estate investments — without the leg work of finding deals yourself.
Get started
More from MoneyWise
Sponsored
Fine art as an investment
Stocks can be volatile, cryptos make big swings to either side, and even gold is not immune to the market's ups and downs.
That's why if you are looking for the ultimate hedge, it could be worthwhile to check out a real, but overlooked asset: fine art.
Contemporary artwork has outperformed the S&P 500 by a commanding 174% over the past 25 years, according to the Citi Global Art Market chart.
And it's becoming a popular way to diversify because it's a real physical asset with little correlation to the stock market.
On a scale of -1 to +1, with 0 representing no link at all, Citi found the correlation between contemporary art and the S&P 500 was just 0.12 during the past 25 years.
Earlier this year, Bank of America investment chief Michael Harnett singled out artwork as a sharp way to outperform over the next decade — due largely to the asset's track record as an inflation hedge.
Investing in art by the likes of Banksy and Andy Warhol used to be an option only for the ultrarich. But with a new investing platform, you can invest in iconic artworks just like Jeff Bezos and Bill Gates do.