Lockheed Martin (LMT)
National defense is detached from the economic cycle. The government can afford to cut the defense budget during peacetime, but not during an active war. Russia's invasion of Ukraine and rising tensions in the Taiwan Strait have compelled the U.S. congress to expand the defense budget this year.
This expansion is a windfall for arms suppliers like Lockheed Martin. The stock has outperformed both the S&P 500 and Nasdaq this year. It's up 23% year to date. Despite that surge, the stock trades at just 25 times earnings per share.
During the 2008 crisis, Lockheed Martin lost half its value. But that was because the government cut its defense budget. This year, they're likely to do the opposite.
The Department of Defense is expected to keep investing in military and aerospace technology despite inflation and economic headwinds, according to consulting firm McKinsey.
That makes Lockheed Martin relatively recession-proof.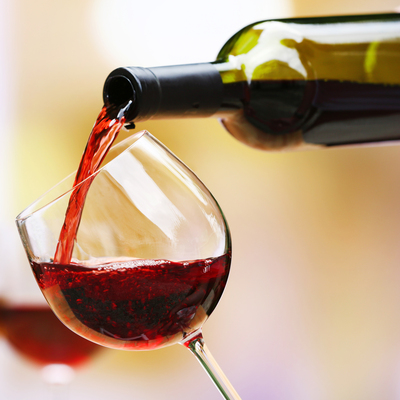 Fine wine is a sweet comfort in any situation — and now it can make your investment portfolio a little more comfortable, too. Now a platform called Vinovest helps everyday buyers invest in fine wines — no sommelier certification required.
Invest Now
Dollar General (DG)
Essential businesses that compete on price are also recession-resistant. Dollar General is a perfect example. It should see more foot traffic as families pivot to discount retailers to deal with rising inflation.
Dollar General wasn't publicly-traded during the 2008 crisis, but its rival Dollar Tree was. The stock was pretty much flat between 2007 and 2009 with a temporary dip in between. Dollar General could have a similar, stable experience.
In the first quarter of 2022, Dollar General saw a 4% surge in net sales. In fact, the company raised its guidance for the second half of the year. Management expects sales to grow 10.5% to 15% this year. Diluted earnings per share are also expected to expand 12% to 14%.
The stock is up nearly 7%year to date and trades at a modest valuation of 26 times earnings per share.
Clorox (CLX)
Clorox is another recession-resistant essential business. Consumers don't cut back on disinfectant wipes and bleach regardless of economic conditions — particularly right after a major global pandemic.
Clorox delivered 24% earnings growth and 35% dividend growth during the Great Financial Crisis. In fact, it has increased dividends every year for 45 years. It's unlikely to disappoint this year. The company's net sales jumped 2% in the most recent quarter.
The stock is down 17% year-to-date, but it could have less downside than the rest of the market given its recession-resistant business model.
Sponsored
Get a piece of commercial real estate
Enhance your portfolio with high-return commercial real estate
First National Realty Partners is the #1 option for accredited investors seeking superior risk-adjusted returns in the grocery-anchored necessity-based retail space.
While commercial real estate has always been reserved for a few elite investors, outperforming the S&P 500 over a 25-year period, First National Realty Partners allows you to access institutional-quality commercial real estate investments — without the leg work of finding deals yourself.
Invest with First National Realty Partners now.