A note on Schiff's investment style
Schiff's investment strategy could be described as "defensive." It's based on the thesis that the global economy is much more volatile because we've moved away from the gold standard and deployed tremendous monetary easing.
Unsurprisingly, gold is a major holding for his investment vehicle Euro Pacific Asset Management. Schiff likes gold funds and miners, along with defensive dividend stocks and agricultural service providers.
In fact, Schiff blames the Bitcoin rally for the lack of attention on his favorite malleable metal.
"As the financial media is distracted by the sucker's rally taking place in fool's gold, it's paying no attention to the real rally going on in actual gold," Schiff tweeted on Jan. 18.
However, gold isn't his only safe haven. His portfolio also includes some noteworthy positions in sin stocks and banking institutions.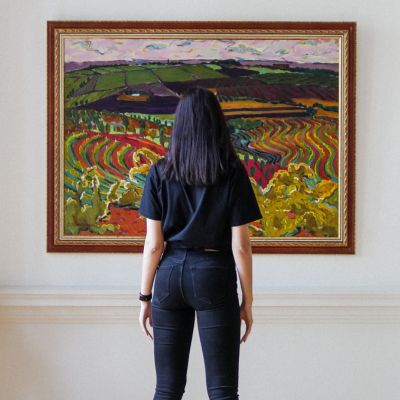 Contemporary art has outperformed the S&P 500 by 131% for the past 26 years. Join the exclusive platform to invest in million-dollar works by artists like Banksy, Basquiat, and more. Get started today and diversify your portfolio with art.
Learn More
Tobacco
As of November 2022, British American Tobacco (BTI) was the second-largest holding in Schiff's portfolio. It accounts for 5.3% of Euro Pacific's total assets.
This cigarette manufacturer firmly fits the definition of a "sin stock." These stocks are usually companies that operate in sectors that some would consider unethical or immoral. However, the public perception and tight regulations of these industries actually eliminates competition, leaving more profits for incumbents.
British American Tobacco has enjoyed steady profits for decades. In 2023, the company expects revenue to surge past $35.9 billion — roughly 4% higher than the previous year. Earnings per share should grow from $4.67 to $4.80 this year.
Based on these estimates, the stock is trading at a forward price-to-earnings ratio of 8.04.
Beer
Another sin stock on Schiff's portfolio is beer maker Ambev SA (ABEV). The company owns beer brands like Brahma and Stella Artois alongside soft drinks like Guaraná Antarctica, Soda Antarctica and Sukita. It's also the largest PepsiCo bottler outside of the United States.
Ambev is a cheap and stable dividend stock. It's currently trading at a trailing price-to-earnings ratio of 16.78 and offers an attractive 9.6% dividend yield. That's probably why it accounts for 2.8% of Peter Schiff's portfolio.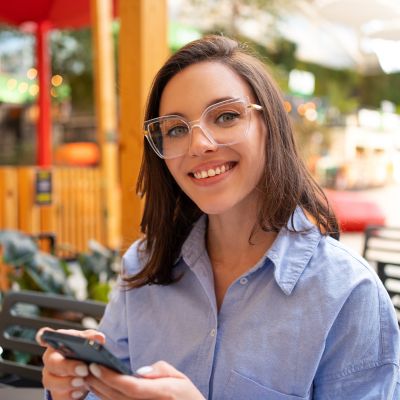 Acorns rounds your everyday purchases to the nearest dollar and invests your spare change. That means any spare change from your daily spending – gas, coffee or groceries – will go towards building your wealth. Get up to $20 when you sign up with this special link.
Get Started
Canadian banks
The Bank of Nova Scotia (BNS) is a surprising name to stumble upon in Euro Pacific's book. But it accounts for 2.23% of the company's portfolio.
You might not expect to see a Canadian bank on the list of companies owned by an economist who once said people should "get [their] money out of the banks now or face withdrawal refusal," in 2022. Yet Scotiabank is the 23rd largest position in Schiff's portfolio.
This could have something to do with the fact that Canada's banking sector is strikingly different from the U.S. The largest banks have consolidated market share and most of their mortgages are fixed for a maximum of five years instead of 30.
Schiff's position could also be explained by Scotiabank's valuation. The bank stock is trading at a P/E ratio of just 8.65 and offers a lucrative 5.8% dividend yield. If this valuation was enough to catch the attention of the hyper-skeptical economist maybe it deserves a closer look from retail investors too.
Sponsored
Meet Your Retirement Goals Effortlessly
The road to retirement may seem long, but with WiserAdvisor, you can find a trusted partner to guide you every step of the way
WiserAdvisor matches you with vetted financial advisors that offer personalized advice to help you to make the right choices, invest wisely, and secure the retirement you've always dreamed of. Start planning early, and get your retirement mapped out today.