Sign up for our MoneyWise newsletter to receive a steady flow of actionable ideas from Wall Street's top firms.
Energy
Fueled by rising commodity prices, energy was the S&P 500's best-performing sector in 2021, returning a total of 53% vs the index's 27% return. And that momentum has carried into 2022.
Year to date, the Energy Select Sector SPDR Fund (XLE) is up 37%, while the S&P 500 has tumbled roughly 13%.
XLE aims to track the performance of the S&P 500's energy sector. If the positive momentum in energy prices continues, the ETF is a good bet to keep delivering market-topping returns.
There are also more direct ways to follow energy commodities. For instance, the United States Oil Fund (USO) offers exposure to oil futures and is up 40% in 2022. The United States Natural Gas Fund (UNG) tracks movements in natural gas prices, and has more than doubled year to date.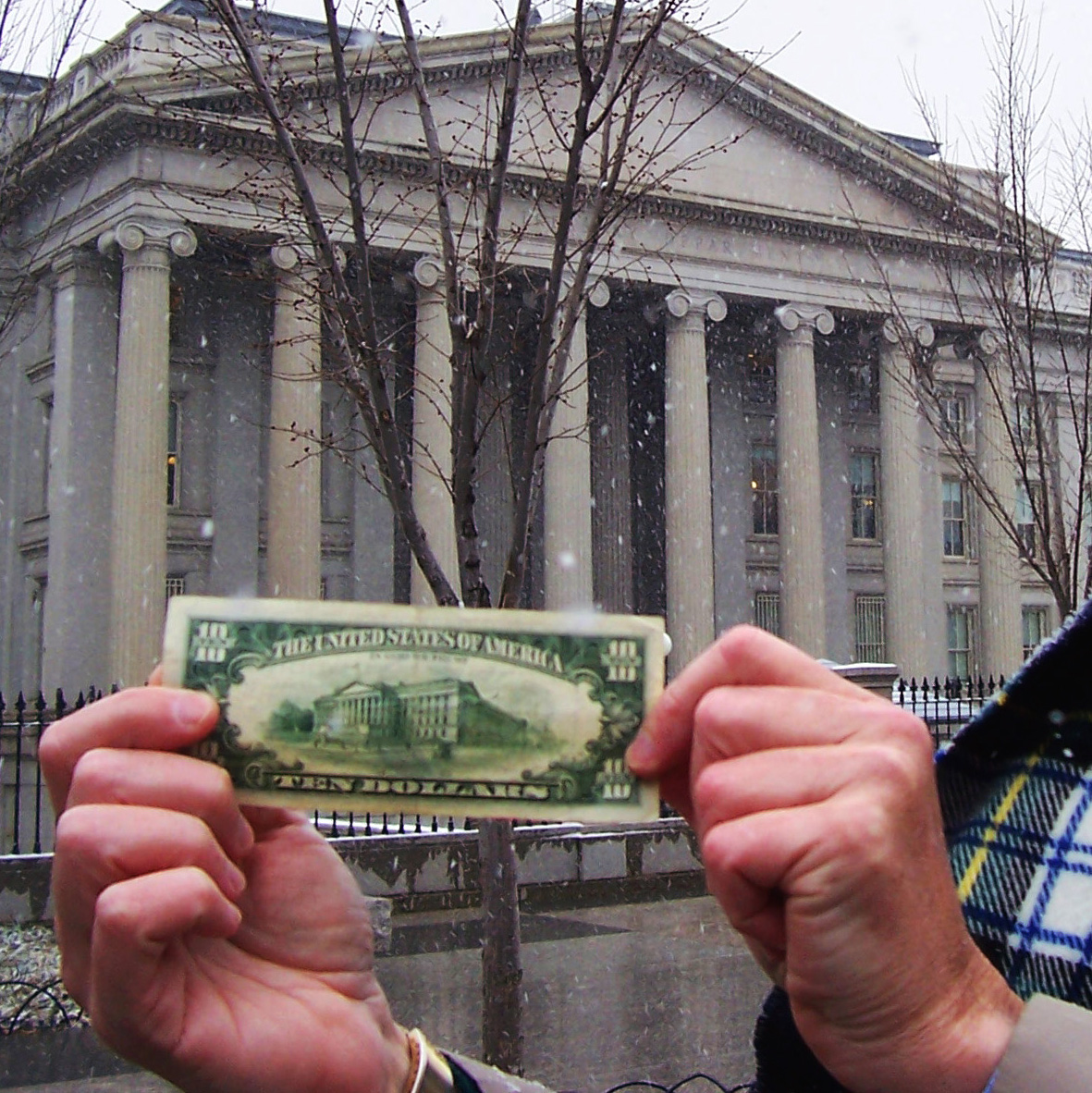 An app called Acorns automatically rounds up purchases made on your credit or debit card to the nearest dollar and places the excess "change" into a smart investment portfolio. You get $10 immediately from your first investment.
Get $10
Agriculture
Slowing economic growth, paired with spiking inflation, generally doesn't bode well for financial assets like stocks and bonds. But it could be an opportune time to check out agriculture.
No matter what the economy is doing, people need to eat.
For a convenient way to get broad exposure to the agriculture sector, check out the Invesco DB Agriculture Fund (DBA). It tracks an index made up of futures contracts on some of the most widely traded agriculture commodities — including corn, soybeans and sugar. The fund is up 11% in 2022.
You can also use ETFs to tap into individual agricultural commodities. The Teucrium Wheat Fund (WEAT) and the Teucrium Corn Fund (CORN) have gained 44% and 35%, respectively, in 2021.
Rising interest rate plays
The Fed is raising interest rates to tame inflation. Higher rates increase the cost of borrowing, which could hurt consumers and businesses. At the same time, higher interest rates imply a higher risk-free rate of return, making stocks less attractive.
However, if you own investments that are well-positioned for a rising interest rate environment, the Fed's hawkishness could be a positive for your portfolio.
It might make sense to look into the ProShares Equities for Rising Rates ETF (EQRR). The fund tracks the performance of the Nasdaq U.S. Large Cap Equities for Rising Rates Index. As the name suggests, this ETF aims to outperform traditional large-cap indexes (like the S&P 500) in periods of increasing U.S. Treasury interest rates.
While EQRR is up just slightly year to date, it has soundly thumped the S&P 500's double-digit percentage drop over the same time frame.
Sponsored
Never overpay on Amazon again
Make sure to price-check online purchases with the help of Capital One Shopping. It's totally free to use and takes less than a minute to set up.
Last year the service saved its customers over $160 million, and with just a few clicks you can start saving, too.
Download Capital One Shopping today and stop paying more than you have to for the exact same stuff.