1. NextEra Energy (NEE) You might expect to see Tesla in this spot, but Grantham believes the electric vehicle leader's stock is in a bubble of its own. When the company starts facing stiffer competition, he could wind up being right.
Electrical services provider NextEra Energy could have more long-term upside. The energy provider is the world's largest producer of power from wind and solar, and it plans to double in size by 2023.
As the company ramps up and spends more on critical new tech ventures like energy storage, it should be able to depend on the revenue generated by its portfolio of utilities, including one of the country's largest, Florida Power & Light, to maintain its upward momentum. FPL alone contributed $836 million to net income in the third quarter of 2021.
NextEra's stock has had a bumpy ride this year, but it's up about 14% since the start of 2021.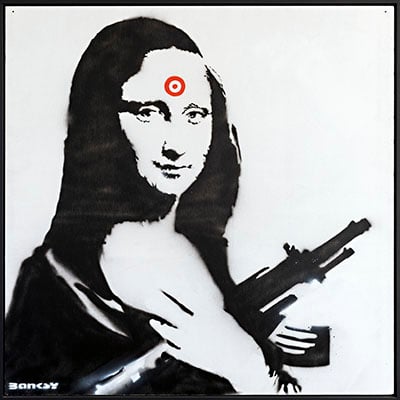 Join Masterworks to invest in works by Banksy, Picasso, Kaws, and more. Use our special link to skip the waitlist and join an exclusive community of art investors.
Skip waitlist
2. Brookfield Renewable (BEP) Brookfield Renewable owns and operates an expanding portfolio of solar, wind, hydropower and energy storage facilities across 34 states. The company says it already produces enough electricity to power about 3 million homes annually.
Brookfield has been in the power generating business for more than 120 years. As an experienced partner that can help other companies decarbonize their operations, Brookfield possesses a significant amount of growth potential for such an established entity. According to its Q3 earnings report, the company has more than $3 billion in liquidity to tap into to ensure that growth continues.
Q3 2021 also saw the company bring in $210 million from operations, a 32% increase over the same period last year.
Brookfield's stock, down 20% this year, hasn't exactly been killing it lately. But if you believe in the company's combination of expertise and upside, it might be worth investigating to potentially buy on the dip.
3. Plug Power (PLUG) Plug Power is racing to the forefront of the hydrogen fuel cell industry.
Why does that matter for green investors? Hydrogen fuel cells, by powering cars, trucks, and even large facilities like data centers and hospitals, figure to be central in the planet's pivot away from fossil fuels.
But Plug isn't just in the fuel cell business. It also produces liquid hydrogen and has projected that it will be the top U.S. producer of sustainable liquid hydrogen by late 2023 or early 2024. As more businesses, homes and vehicles run on hydrogen, Plug could benefit.
Investing in emerging technologies is always a risky venture. Plug's Q3 revenue was $37 million higher than a year before, but earnings still fell well short of expectations. The company's stock has shed nearly 17% in the last month in an up-and-down year.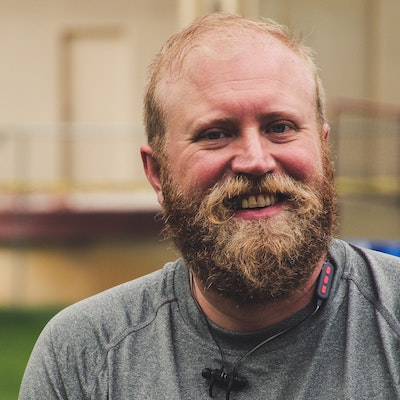 Sign up for Credit Sesame and see everything your credit score can do for you, find the best interest rates, and save more money at every step of the way.
Get Started—100% Free
Green investing without the threat of a market correction Let's not forget that Grantham recently said that inflation and overvalued stocks could trigger a correction that puts the crash of 1929 to shame.
If he's right, you might want to protect your portfolio with an asset detached from the market altogether, one that provides multiple revenue streams and hedges against inflation: farmland.
Don't worry. You don't need millions of dollars or farming know-how to invest in America's rapidly appreciating farmland. A popular app helps you purchase shares in U.S. farm operations.
Farmland investments have been much less volatile than the S&P 500 and demonstrated strong annual returns. And demand for food will only grow with the expanding global population.
Sponsored
Fine art as an investment
Stocks can be volatile, cryptos make big swings to either side, and even gold is not immune to the market's ups and downs.
That's why if you are looking for the ultimate hedge, it could be worthwhile to check out a real, but overlooked asset: fine art.
Contemporary artwork has outperformed the S&P 500 by a commanding 174% over the past 25 years, according to the Citi Global Art Market chart.
And it's becoming a popular way to diversify because it's a real physical asset with little correlation to the stock market.
On a scale of -1 to +1, with 0 representing no link at all, Citi found the correlation between contemporary art and the S&P 500 was just 0.12 during the past 25 years.
Earlier this year, Bank of America investment chief Michael Harnett singled out artwork as a sharp way to outperform over the next decade — due largely to the asset's track record as an inflation hedge.
Investing in art by the likes of Banksy and Andy Warhol used to be an option only for the ultrarich. But with a new investing platform, you can invest in iconic artworks just like Jeff Bezos and Bill Gates do.