Others see a multitude of factors behind the rising cost of eggs.
"When you're looking at fuel costs go up, and you're looking at feed costs go up as much as 60%, labor costs, packaging costs — all of that ... those are much much bigger factors than bird flu for sure," said Emily Metz, president and CEO of trade group American Egg Board.
Food prices in general have been trending up. While that's putting a dent in household budgets, it could present an opportunity for savvy investors.
In fact, some food stocks are already helping investors buck the downtrend in the market. Here's a look at two of them.
Cal-Maine Foods
Cal-Maine Foods (CALM) is the largest producer and distributor of shell eggs in the U.S. The company has been around since 1957 and sells most of its shell eggs in the southwestern, southeastern, mid-western and mid-Atlantic regions of the U.S.
The ongoing market downturn has hurt numerous stocks, but Cal-Maine Foods investors aren't complaining. Shares surged 27% in the last 12 months, in stark contrast to the S&P 500's 8% decline over the same period.
As you'd expect, higher egg prices benefit the egg producer. In the fiscal quarter that ended Nov. 28, 2022, Cal-Maine Foods generated record net sales of $801.7 million, marking a 110% increase year over year.
The company also earned a record quarterly net income of $198.6 million, or $4.07 per diluted common share.
"The significantly higher selling prices, our enduring focus on cost control, and our ability to adapt to inflationary market pressures led to improved profitability overall with a gross profit margin of 39.6% for the second quarter of fiscal 2023, another record for Cal-Maine Foods," said the company's chief financial officer Max Bowman in a press release.
If egg prices remain elevated, this entrenched egg producer will likely continue to prosper.
Read more: Rich young Americans have lost confidence in the stock market — and are betting on these 3 assets instead. Get in now for strong long-term tailwinds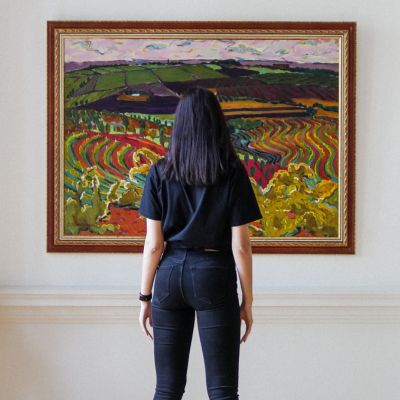 Contemporary art has outperformed the S&P 500 by 131% for the past 26 years. Join the exclusive platform to invest in million-dollar works by artists like Banksy, Basquiat, and more. Get started today and diversify your portfolio with art.
Learn More
Post Holdings
Post Holdings (POST) is a consumer packaged goods holding company. While the current company came into existence through a spin-off from Ralcorp Holdings in 2012, its history can be traced all the way back to 1895, when C.W. Post created a breakfast cereal named "Post Toasties."
Today, the company has a portfolio of businesses, including Post Consumer Brands, Weetabix, Michael Foods and Bob Evans Farms.
Business has been booming. In Post Holdings' fiscal 2022, net sales totaled $5.85 billion, marking a 17.5% increase from fiscal 2021.
The biggest growth driver was the company's Foodservice segment, which includes primarily egg and potato products. Net sales from the segment rose $29.7%, or $479.4 million for the fiscal year.
The bottom line, though, turned out to be even more impressive. The company's net earnings from continuing operations came in at $735.0 million for fiscal 2022 — a whopping 600.7% increase from the $104.9 million generated in the prior year.
Just like Cal-Maine Foods, Post Holdings is defying the stock market sell-off: shares have climbed 34% over the past 12 months.
Another way to hedge
While Americans have recently seen the Consumer Price Index dip from its all-time high of 9.1%, there's still a long way to go to reach the goal of 2%.
The good news? These days, there are plenty of new ways for investors to fight inflation outside of the volatile stock market.
Traditionally, alternative investments have been the purview of institutional investors and ultra-high-net-worth individuals. But new platforms are demystifying niche markets and making it easier and cheaper to buy in.
These platforms give retail investors access to a range of private market investments that typically have a low correlation to the stock market, with some requiring a minimum investment of just $500.
Investible assets include luxury vehicle finance, commercial real estate, fine art and even legal finance.
Sponsored
Meet Your Retirement Goals Effortlessly
The road to retirement may seem long, but with WiserAdvisor, you can find a trusted partner to guide you every step of the way
WiserAdvisor matches you with vetted financial advisors that offer personalized advice to help you to make the right choices, invest wisely, and secure the retirement you've always dreamed of. Start planning early, and get your retirement mapped out today.