Food stocks to buck a downtrend market
In fact, some food stocks are already helping investors buck the downtrend in the market. Here's a look at two of them.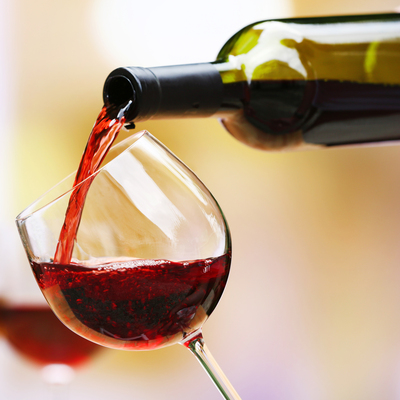 Fine wine is a sweet comfort in any situation — and now it can make your investment portfolio a little more comfortable, too. Now a platform called Vinovest helps everyday buyers invest in fine wines — no sommelier certification required.
Invest Now
Cal-Maine Foods
Cal-Maine Foods (NASDAQ:CALM) is the largest producer and distributor of shell eggs in the U.S. The company has been around since 1957 and sells most of its shell eggs in the southwestern, southeastern, mid-western and mid-Atlantic regions of the U.S.
The ongoing market downturn has hurt numerous stocks, but Cal-Maine Foods investors aren't complaining. Shares surged 35% in the last 12 months, in stark contrast to the S&P 500's double-digit decline over the same period.
As you'd expect, higher egg prices benefit the egg producer. In the fiscal quarter that ended Nov. 28, 2022, Cal-Maine Foods generated record net sales of $801.7 million, marking a 110% increase year over year.
The company also earned a record quarterly net income of $198.6 million, or $4.07 per diluted common share.
"The significantly higher selling prices, our enduring focus on cost control, and our ability to adapt to inflationary market pressures led to improved profitability overall with a gross profit margin of 39.6% for the second quarter of fiscal 2023, another record for Cal-Maine Foods," said the company's chief financial officer Max Bowman in a press release.
If egg prices remain elevated, this entrenched egg producer will likely continue to prosper.
Post Holdings
Post Holdings (NYSE:POST) is a consumer packaged goods holding company. While the current company came into existence through a spin-off from Ralcorp Holdings in 2012, its history can be traced all the way back to 1895, when C.W. Post created a breakfast cereal named "Post Toasties."
Today, the company has a portfolio of businesses, including Post Consumer Brands, Weetabix, Michael Foods and Bob Evans Farms.
Business has been booming. In Post Holdings' fiscal 2022, which ended Sept. 30, net sales totaled $5.85 billion, marking a 17.5% increase from fiscal 2021.
The biggest growth driver was the company's Foodservice segment, which includes primarily egg and potato products. Net sales from the segment rose $29.7%, or $479.4 million for the fiscal year.
The bottom line, though, turned out to be even more impressive. The company's net earnings from continuing operations came in at $735.0 million for fiscal 2022 — a whopping 600.7% increase from the $104.9 million generated in the prior year.
Just like Cal-Maine Foods, Post Holdings is defying the stock market sell-off: shares have climbed 25% over the past 12 months.
Sponsored
Get a piece of commercial real estate
Enhance your portfolio with high-return commercial real estate
First National Realty Partners is the #1 option for accredited investors seeking superior risk-adjusted returns in the grocery-anchored necessity-based retail space.
While commercial real estate has always been reserved for a few elite investors, outperforming the S&P 500 over a 25-year period, First National Realty Partners allows you to access institutional-quality commercial real estate investments — without the leg work of finding deals yourself.
Invest with First National Realty Partners now.