Bank of America
Daily Journal held 2.3 million shares of Bank of America (NYSE: BAC) at the end of September, worth approximately $69.46 million at the time. Occupying 42.49% of the portfolio, that makes the bank the largest publicly traded holding at Munger's firm.
With economic turmoil forecast for the year ahead, it's a savvy holding for Munger. While many sectors fear rising interest rates, banks look forward to them. That's because banks lend money at higher rates than they borrow, then pocket the difference.
When interest rates increase, the spread of a bank's earnings widens.
And it just so happens that Bank of America has steadily been upping its payout to shareholders.
In July, Bank of America boosted its quarterly dividend by 5% to 22 cents per share — and that's after the company's 17% dividend increase in July 2021.
At the current share price, the bank offers an annual yield of 2.7%.
Buffett likes the company, too, as Bank of America happens to be the second-largest holding at Berkshire Hathaway.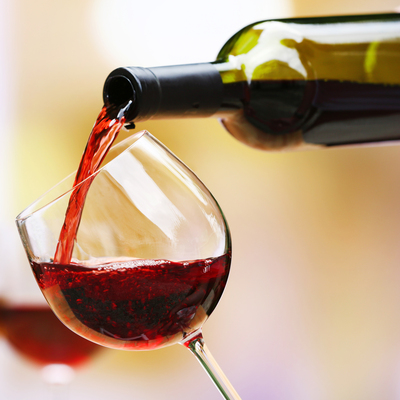 Fine wine is a sweet comfort in any situation — and now it can make your investment portfolio a little more comfortable, too. Now a platform called Vinovest helps everyday buyers invest in fine wines — no sommelier certification required.
Invest Now
Wells Fargo
With approximately $1.9 trillion in assets, Wells Fargo (NYSE:WFC) is another heavyweight player in America's financial services industry. It serves one in three households in the U.S. and more than 10% of small businesses in the country.
Daily Journal owned 1.59 million shares of Wells Fargo as of Sept. 30, making the bank its second-largest public holding with a 39.16% weight.
According to the company's latest earnings report, Wells Fargo generated $19.5 billion of revenue in Q3, representing a 4% increase year-over-year. Earnings came in at 85 cents per share for the quarter, down from the $1.17 per share at the same time a year before.
While the economy faces uncertainty going forward, management remains optimistic.
"Wells Fargo is positioned well as we will continue to benefit from higher rates and ongoing disciplined expense management," Wells Fargo's CEO Charlie Scharf said in a statement.
"Both consumer and business customers remain in a strong financial condition, and we continue to see historically low delinquencies and high payment rates across our portfolios."
Wells Fargo has a quarterly dividend rate of 30 cents per share, translating into an annual yield of 2.9%.
Alibaba Group
Chinese tech stocks haven't exactly been market darlings of late. E-commerce giant Alibaba Group, for instance, plunged 26% in 2022 and is down more than 60% over the past two years.
But Daily Journal has kept the company as its third-largest holding. As of Sept. 30, it owned 300,000 shares of Alibaba — a stake valued at $24.0 million at the time.
And the downturn in Alibaba shares could give contrarian investors something to think about.
In Q3, the Chinese tech company grew its revenue by 3% from a year ago to $29.1 billion.
Management noted that the company delivered this top line growth despite "the impact on consumption demand by the COVID-19 resurgence in China as well as slowing cross border commerce due to increasing logistics costs and foreign currency volatility."
While Alibaba doesn't pay a dividend, it still returns cash to shareholders through its stock buyback program.
As of Nov. 16, the company has repurchased approximately $18 billion of its own shares under its existing $25 billion share repurchase program.
Sponsored
Get a piece of commercial real estate
Enhance your portfolio with high-return commercial real estate
First National Realty Partners is the #1 option for accredited investors seeking superior risk-adjusted returns in the grocery-anchored necessity-based retail space.
While commercial real estate has always been reserved for a few elite investors, outperforming the S&P 500 over a 25-year period, First National Realty Partners allows you to access institutional-quality commercial real estate investments — without the leg work of finding deals yourself.
Invest with First National Realty Partners now.