Low investment value
The average price of buying into a weekly timeshare is $23,940, according to the American Resort Development Association (ARDA).
Aside from a guaranteed week of vacation at the property every year, what does that significant investment get you? Not much when compared to the advantages of owning a vacation property outright.
When you own your second home or vacation property, you can build equity in your home as you pay off your mortgage and you can generate positive cash flow by renting your property out.
You can't build equity in a timeshare. Instead, what you're buying is a right to use a vacation property for a specific amount of time.
Also, as you share ownership of your holiday unit with other investors, you're not free to do with the unit as you please. You can't rent it out when you're not staying there — and if you want to rent the property during your allotted time slot, there are a lot of hoops you'll have to jump through first.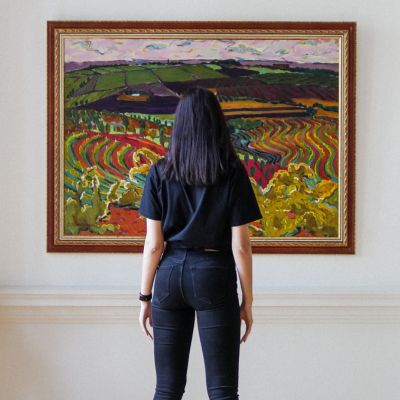 Contemporary art has outperformed the S&P 500 by 131% for the past 26 years. Join the exclusive platform to invest in million-dollar works by artists like Banksy, Basquiat, and more. Get started today and diversify your portfolio with art.
Learn More
Financing can be pricey
If you don't have thousands of dollars stashed away in cash to purchase your timeshare, you're not alone. Many people have to borrow money and fall into debt to make this happen.
There are multiple financing options available to you, including short-term personal loans and financing through the timeshare company — but it's important to remember that you'll also pay interest on those loans.
Personal loan interest rates typically start as low as 4% APR but can go up to 36% — the rate you get will depend on your credit score, income and other factors.
Some people may also use a credit card or a home equity line of credit (HELOC) to purchase a timeshare — but again, this strategy can be risky if you're unable to meet your principal and interest payments.
Annual fees
When you buy into a timeshare, you also commit to paying annual dues to cover the cost of maintaining the property — and timeshare maintenance fees can increase over time, sometimes faster than inflation.
Timeshare maintenance fees are about $1,000 per year on average, according to research published by ARDA — but this will vary depending on the size of the property you have a fractional share of and other factors.
On top of that, you may have to cover extra costs or special assessments if the property needs upgrades or repairs that can't be paid for using reserve funds from timeshare owners' annual fees.
If owners can't afford these costs, the quality of the timeshare resort may decline — dragging the value of your investment down with it.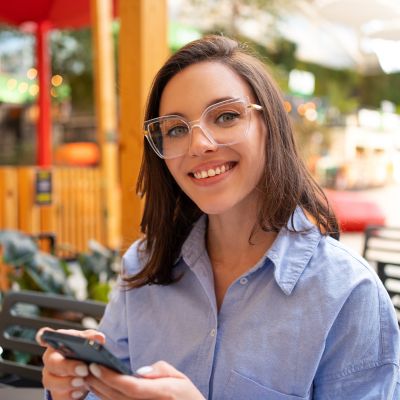 Acorns rounds your everyday purchases to the nearest dollar and invests your spare change. That means any spare change from your daily spending – gas, coffee or groceries – will go towards building your wealth. Get up to $20 when you sign up with this special link.
Get Started
Little or no resale value
Timeshares typically decrease in value, even if they're in a highly desirable location.
The Timeshare Consumer Association (TCA) states: "Realistically, timeshares lose all monetary value from the moment they are bought."
They are also notoriously hard to resell because the market is saturated and more timeshares are being built and offered all the time. This means supply outweighs demand, which does not work in favor of the seller.
"Even if you do manage to sell off a timeshare eventually, expect a price considerably lower than what you paid," the TCA explains.
That's a tough pill to swallow when you consider the thousands of dollars somebody shelled out for maintenance fees over the years, on top of the initial investment.
Timeshares are long-term commitments that are hard to back out of. Some owners are so desperate to shed their timeshares that they end up giving them away for as little as $1 — hurting other owners' chances of selling at a profit or breaking even.
Sponsored
Meet Your Retirement Goals Effortlessly
The road to retirement may seem long, but with WiserAdvisor, you can find a trusted partner to guide you every step of the way
WiserAdvisor matches you with vetted financial advisors that offer personalized advice to help you to make the right choices, invest wisely, and secure the retirement you've always dreamed of. Start planning early, and get your retirement mapped out today.