Coinbase
As the largest cryptocurrency exchange in the U.S., Coinbase is in prime position to benefit from a rise in Ethereum trading, earning a transaction fee on every sale or purchase.
Many cryptocurrencies sold on the exchange are powered by the Ethereum blockchain, which means a bet on Coinbase is essentially a bet on Ethereum itself. Their futures are tightly linked.
One thing you want to see in any stock is a capacity for growth, and Coinbase has that in spades. In the second quarter of 2020, Coinbase had 1.5 million monthly users; a year later, that figure hit 8.8 million. Over that same span, net revenue grew from $178 million to $2.03 billion.
Coinbase's stock, currently trading for around $314, is down about 4% since the company went public in April.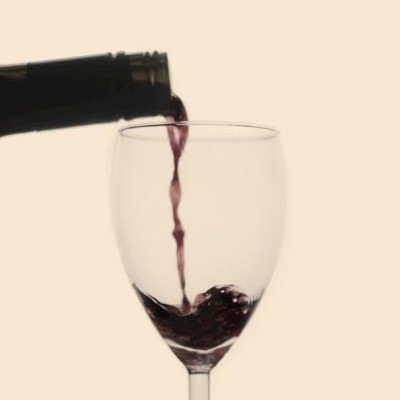 Fine wine is a sweet comfort in any situation — and now it can make your investment portfolio a little more comfortable, too. Now a platform called Vinovest helps everyday buyers invest in fine wines — no sommelier certification required.
Invest Now
Robinhood Markets
Looking at Robinhood's stock performance since its IPO launched in July — it's down more than 20% — you may wonder if the meme stock juice that the company was running on is fizzling.
It's a fair question, but Robinhood is not just a commission-free stock trading platform. The discount broker has facilitated Bitcoin and Ethereum trading since way back in 2018, and it now allows users to buy and sell Litecoin and Bitcoin Cash.
Robinhood's crypto offerings have been paying off for the company too. Crypto-generated revenue in Q2 2021 was $233 million, more than 40 times what it was a year before.
HIVE Blockchain
A cryptocurrency miner, HIVE Blockchain is one of the many companies that turn colossal amounts of computing power into crypto tokens. HIVE mines Bitcoin, Ethereum and Ethereum Classic.
The amount of energy required to mine cryptocurrency is creating environmental concerns among prominent investors, including Tesla CEO Elon Musk, and HIVE is focused on using green energy for its mining.
HIVE has plans to pivot and focus on other cryptocurrencies once Ethereum 2.0 is rolled out, but its business is still heavily reliant on Ethereum and should provide decent exposure to Bitcoin's little brother in the near to mid-term.
HIVE investors have had a great 2021. The company's stock has more than doubled in price since the beginning of the year.
If any of these ideas interest you, know that you don't have to start big. These days, you can build your own crypto-related portfolio with as much money as you are willing to spend.
Sponsored
Get a piece of commercial real estate
Enhance your portfolio with high-return commercial real estate
First National Realty Partners is the #1 option for accredited investors seeking superior risk-adjusted returns in the grocery-anchored necessity-based retail space.
While commercial real estate has always been reserved for a few elite investors, outperforming the S&P 500 over a 25-year period, First National Realty Partners allows you to access institutional-quality commercial real estate investments — without the leg work of finding deals yourself.
Invest with First National Realty Partners now.