The short version
An initial coin offering allows a company or organization to raise capital by issuing a new cryptocurrency to investors.
Initial coin offerings are similar to initial public offerings for stocks in that its individual investors' first chance to buy the asset.
There are critical differences between initial coin offerings and similar launches for other securities, partially due to the lack of regulation.
New inventors should take caution when investing in an IPO, both due to the volatility of cryptocurrency in general and the lack of investor protections in place.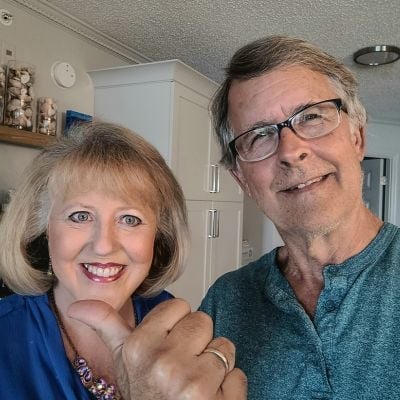 What is an initial coin offering (ICO)?
An initial coin offering (ICO) happens when a company launches a new cryptocurrency to raise capital. Like an initial public offering (IPO), where a company offers stock to the public for the first time, an ICO is often investors' first chance to buy a particular coin. A cryptocurrency might be launched via an ICO to fund a particular project or support a blockchain.
Given the short history of cryptocurrency, it's no surprise that ICOs also haven't been around that long. The first ICO dates back to 2013, when J.R. Willet wrote The Second Bitcoin White Paper, in which he launched the digital currency MasterCoin (later rebranded as Omni Layer). While Willet's ICO only raised $600k, it laid the groundwork for more extensive offerings, including Ethereum's ICO in 2014, which raised more than $18 million.
How do initial coin offerings work?
When a company or cryptocurrency wants to raise money with an ICO, it first must decide on a few key structural details. The issuer has to decide on a date for the ICO, the rules, and the buying process. It also has to determine the number of coins and the price at which they'll be available. There are generally three different options an issuer might consider:
Fixed supply, fixed price: First, an issuer can set both the supply of the coin and its price ahead of time. In this case, the issuer also chooses a preset price.
Fixed supply, variable price: Another option is for an issuer to have a fixed supply of a coin, but with dynamic pricing. The price is determined by the issuer's funding received.
Variable supply, fixed price: Finally, a company can issue an ICO without limiting the number of coins. It issues as many coins as people are willing to buy at a fixed price.
An ICO is usually accompanied by a white paper, where the issuer provides critical information to investors. Just like an IPO issuer's prospectus, the white paper includes information about the project, what the funds will be used for, the number of coins the creators will maintain, and more. This white paper can be used in the ICO's marketing efforts.
Stop overpaying for home insurance
Home insurance is an essential expense – one that can often be pricey. You can lower your monthly recurring expenses by finding a more economical alternative for home insurance.
SmartFinancial can help you do just that. SmartFinancial's online marketplace of vetted home insurance providers allows you to quickly shop around for rates from the country's top insurance companies, and ensure you're paying the lowest price possible for your home insurance.
Explore better rates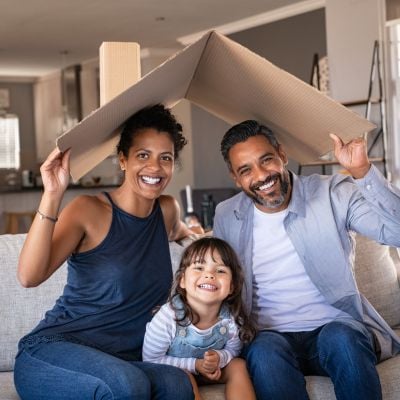 Who can launch an initial coin offering?
Nearly anyone can launch an ICO as long as they have the technical knowledge to create a cryptocurrency. This is good news for entrepreneurs who want to break into the cryptocurrency world. But it could be problematic for investors. As we'll discuss later, ICOs — and cryptocurrency — aren't regulated to the same degree as IPOs and other securities.
And remember that while anyone can launch an ICO, not just anyone can do so successfully. If you're considering creating a cryptocurrency and issuing an ICO, you'll have to consider the technical aspect and how you'll raise interest and awareness for your project. As more cryptocurrencies come onto the market, ICOs become increasingly competitive.
Read more: How to spot a crypto scam
Initial coin offering (ICO) vs. initial public offering (IPO)
In many ways, an ICO is similar to an initial public offering (IPO), when a company offers its stock to the public for the first time. In both cases, a company raises capital to fund its operations or projects. However, there are some key differences.
First, unlike with ICOs, many companies are very established before issuing an IPO. Many of the companies going public today have been in business for long periods and, in some cases, are household names. On the other hand, an ICO is often the first time a cryptocurrency or blockchain project is introduced to the public.
Another significant difference between the two is the process and timeline. The IPO process can take well over a year because companies must jump through many hoops. There are filings that need to be made with the Securities and Exchange Commission (SEC), including the prospectus. Companies usually work with underwriters and attorneys who ensure the process goes smoothly and legally.
There are fewer roadblocks for issuers to deal with because of the lack of regulation around cryptocurrency and ICOs. As a result, the process can go more quickly.
Initial coin offering regulation
One of the reasons the IPO process takes so long is because of the measures that are in place to protect investors. Stocks and other securities are subject to regulations by the SEC.
When it comes to ICOs, regulations are currently minimal. How the SEC classifies cryptocurrencies remains unclear. In a 2018 statement, the SEC chairman stated that the agency considers them commodities rather than securities, meaning they wouldn't necessarily be subject to the same regulations as stocks and IPOs. However, the SEC's ICO spotlight page says that they may be considered security offerings in some circumstances.
In March 2022, President Biden signed an executive order directing agencies to examine the risks of cryptocurrencies to ensure financial stability and consumer protection, among other things. It seems likely that in the future, there will be additional regulation of cryptocurrencies and ICOs as they become more prevalent in the investing market.
Read more: Biden's crypto executive order: what's in it?
How to find reputable initial coin offerings
One significant risk of investing in an ICO is the lack of regulation, as we've discussed. The SEC takes few steps to protect cryptocurrency investors. And since virtually anyone can create a cryptocurrency and issue an IPO, it's worth doing your due diligence.
First, make sure you read the white paper of any ICO you're considering investing in. Be sure you understand the project's function and goals and what the money will be used for. Look for those willing to be transparent with prospective investors.
Another way to vet an ICO is to look at the founders' backgrounds. Many cryptocurrency founders are people with significant experience with cryptocurrencies and blockchain technology in general. If you research a founder and can't find any experience in those areas, proceed with caution (or don't proceed at all).
It's also important to consider the founder's approach to security. Look for projects that have their code audited by a third party. Not only will this help to ensure there are no technical issues, but it will show the issuer's dedication to security and legitimacy.
The bottom line
If you're considering investing in cryptocurrency, an initial coin offering could be an effective way to do it. You can get in on the ground floor of a coin. And if it becomes popular, your investment could increase in value significantly.
However, the truth is that most new cryptocurrencies won't become the next big thing. One 2018 study found that more than half of ICOs fail within the first four months, which shows the level of risk investors take on by participating in them. So never invest money in an ICO that you can't afford to lose.
Further reading:
Sponsored
Follow These Steps if you Want to Retire Early
Secure your financial future with a tailored plan to maximize investments, navigate taxes, and retire comfortably.
Zoe Financial is an online platform that can match you with a network of vetted fiduciary advisors who are evaluated based on their credentials, education, experience, and pricing. The best part? - there is no fee to find an advisor.